Gluten Free Snacks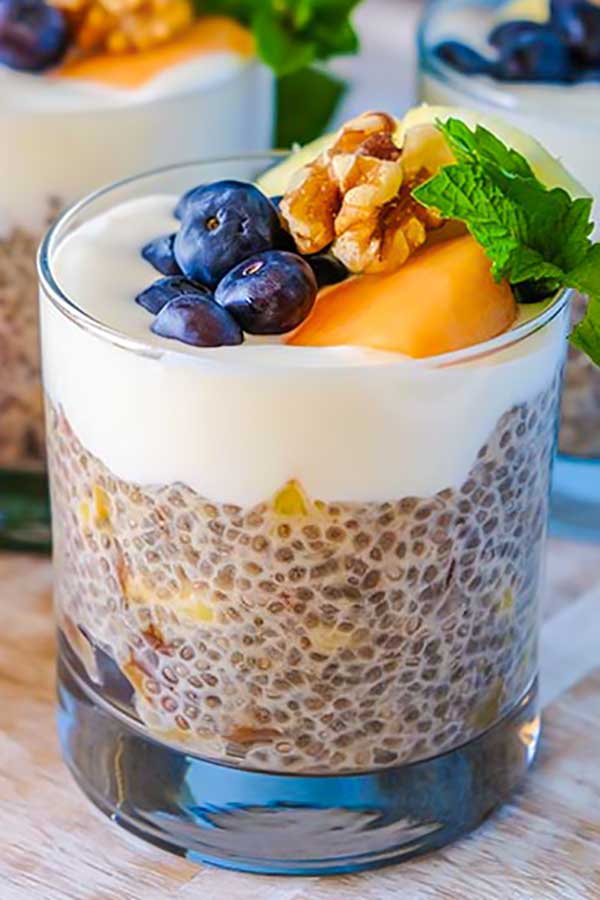 Healthy gluten-free snacks are where it's at!
Snacks on a gluten-free diet are the best! Forget about the conventional snacks such as white bread sandwiches, prepared fast food, or unhealthy prepacked conventional snacks like chips or industrial cookies.
A gluten-free diet encourages you to adopt a wholesome lifestyle filled with healthy unprocessed gluten-free products and snacks are the best part of it!
Gluten-free Snack Ideas
Gluten-free snacks are everywhere. If you are in a hurry and don't have time to prepare a snack, these are good gluten-free snack ideas for on the go:
Gluten-Free Muesli with yogurt or Almond Milk
Raw Nuts & Seeds (Pumpkin Seeds, Sunflower Seeds, Almonds, Cashews…)
Peanut/almond/sunflower seed butter
Fresh Fruits (Apples, Oranges, Bananas, Mandarins…)
Ripe Avocado on a gluten-free toast
Dried Fruits
Popcorn
Gluten-Free Oatmeal with maple syrup
Seaweed Snacks
Baked Homemade Tortilla Chips
Gluten-Free Toast with peanut butter (or any nut butter), Cinnamon & Banana Slices
Herbal Tea Bags
Gluten free bars
Smoothies/Juices (especially green ones with no added sugars)
Vegan Low Carb Bread – Grain Free
This Vegan Low Carb Bread is the bread of bread. This gluten-free recipe is a protein and fibre-packed bread... Read More
Prep Time
5 Minutes
Difficulty
Beginner
Cook Time
90 Minutes
Serves
16 - 18 slices
Dutch Apple Quick Bread – Gluten Free
Hearty and fragrant, this Gluten-Free Dutch Apple Quick bread is made in a jiffy – studded with chunks of... Read More
Prep Time
15 Minutes
Difficulty
Easy
Cook Time
65 Minutes
Serves
1 loaf
Gluten-Free Apple Strudel Recipe
If you are a lover of apple desserts, this Gluten-Free Apple Strudel is a must have recipe! The filling... Read More
Prep Time
20 Minutes
Difficulty
Easy
Cook Time
55 Minutes
Serves
6
Here are some Gluten-Free recipes for healthy snacks
Another time-saving idea for your gluten-free snacks is to prepare good gluten-free snacks in advance for the rest of the week, for example:
Gluten Free Lemon Cream Chia Pudding: Chia seeds are known to be among the most nutritious foods on the planet. Prepare this pudding in advance and you will have always a healthy gluten-free snack handy. You can enjoy it plain, or you can add some fruits or nuts to it.
Gluten Free Oatmeal Raspberry Muffins: There is nothing like homemade muffins! Bake a batch on sunday afternoon and you will have snacks for the rest of the week!
Gluten-Free Baked Broccoli Tots: The broccoli tots are made with only a few ingredients such as fresh broccoli, cheese, gluten-free bread crumbs, some seasoning and eggs.
Hummus – Naturally Gluten-Free: There are many hummus versions, but we think this is the best one! This recipe is a combination of chickpeas, garlic and fresh lemon juice. Enjoy it as a snack or an appetizer with some veggies or as a sandwich spread.
Do you need more Gluten Free Snack Recipes?
Are your family or friends coming for dinner and you want to impress them with gluten free snacks or appetizers? Or maybe you have an event where you need to bring a snack/appetizer but you are not sure about what you can bring that is gluten free and tastes good? Don't worry, gluten free snacks are as (or even more) delicious as normal snacks.
Here are some easy appetizers that you can make for your special event:
For a full list of all our gluten-free snacks, please visit our healthy snacks section.
Salmon Pops With Piquant Dill Sauce
These Salmon Pops With Piquant Dill Sauce make for delicious healthy low-carb appetizers. Or, for the nights when you... Read More
Prep Time
15 Minutes
Difficulty
Easy
Cook Time
12 Minutes
Serves
16
Gluten-Free Baked Spinach Ricotta Dip
This Baked Spinach Ricotta Dip is a modern version of the classic hot spinach dip. The creamy hot dip... Read More
Prep Time
10 Minutes
Difficulty
Easy
Cook Time
15 Minutes
Serves
6
Best Authentic Salsa Recipe
This is the best authentic salsa recipe by far! It is quick to make and is based on the... Read More
Prep Time
15 Minutes
Difficulty
Beginner
Serves
2 cups