Gluten-Free Spring Recipes We Love!
Are you catching spring fever yet? The temperatures are rising, you are probably enjoying more outdoor activities, and you are craving rainbow veggies, fresh salads, healthy soups and easy stir-fries. You probably want to stay away from carbohydrate-rich veggies we so longed for during the cold winter months to keep us warm and satisfied, such as the Thai Red Curry With Chickpeas and Butternut Squash or our very best Cheesy Leek and Potato Gratin!
Or, our decadent gluten-free desserts indulging in every possible way, right? Especially our heavenly Gluten-Free Milk Chocolate Truffle Brownies, right?
Today we will bring spring back to the kitchen, sharing our healthy and hearty salads, gluten-free spring noodles dishes, veggie soups and ever so light and fluffy gluten-free desserts. So yes, it's time to dust off the grill and start adding more veggies and fruits to welcome this spring season.
Spring recipes are about freshness, vibrant colours, herbs, crispy veggies, berries, Asian greens, healthy and satisfying light soups and gluten-free fruit desserts.
This light gluten-free spring pasta salad is packed with fresh herbs and veggies such as mushrooms, tomatoes, zucchini and olives. Only to be dressed with light Greek vinaigrette dressing.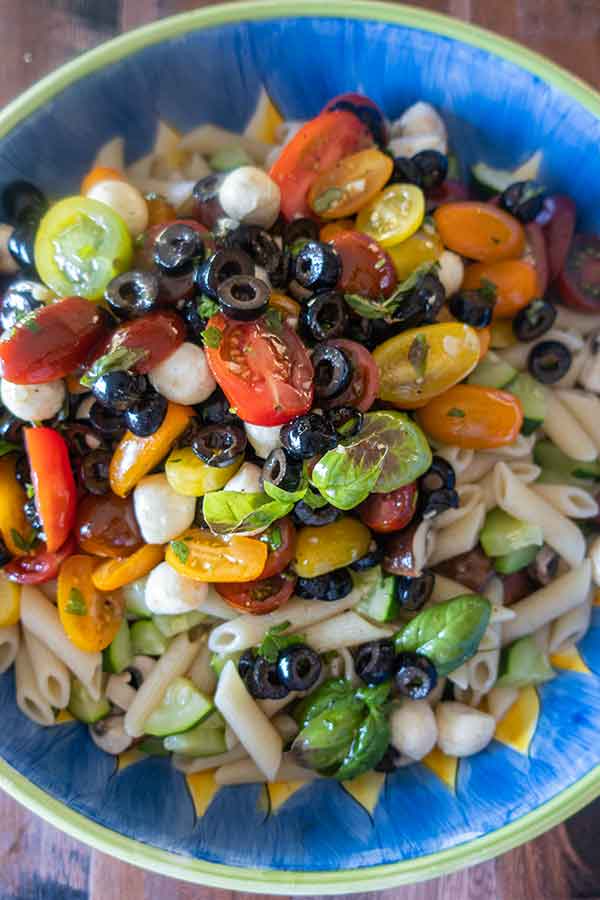 A Japanese-style noodle dish made with thin slices of beef, bok choy, and spinach, tossed with miso sesame sauce—so much goodness in one dish cooked under fifteen minutes.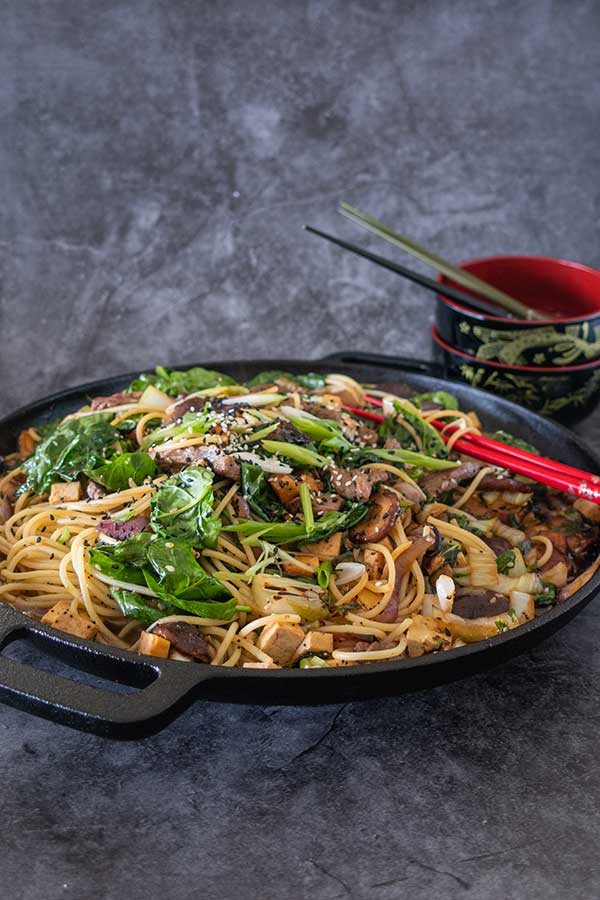 Talk about a healthy crispy spring salad! This salad is made with so much healthiness. Crisp celery, fennel, green onions, an entire bunch of cilantro and a super light, fresh sesame vinaigrette. OMG!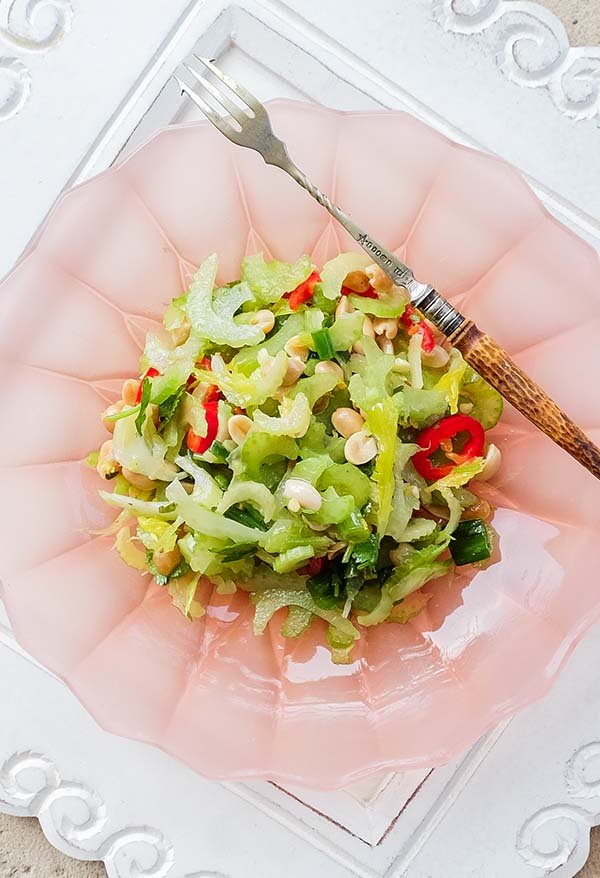 Another light meatless Spring dinner recipe that you can't miss! Think edamame, kale, water chestnuts, julienned carrots, and roasted cashews or almonds combined with gluten-free ramen noodles and sesame ginger dressing! Yes…a must-have tonight!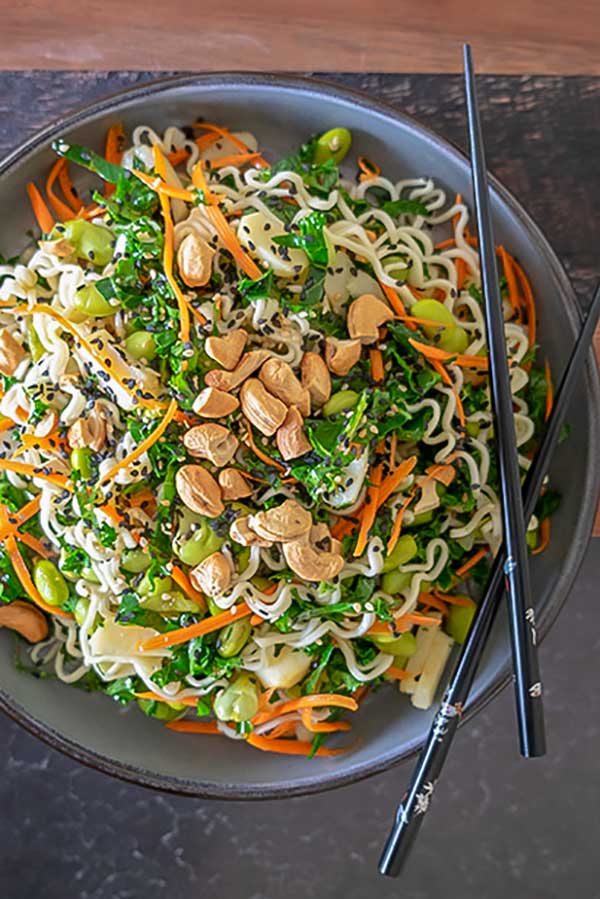 Let's face it, building our immune system is the best way to stay healthy! This simple to make spring chicken soup has chock full of immune-building ingredients such as ginger, turmeric, lemongrass, garlic, parsley, cloves and fresh lemon juice. In addition, the thinly sliced, briefly cooked veggies such as carrots, celery and zucchini are loaded with antioxidants.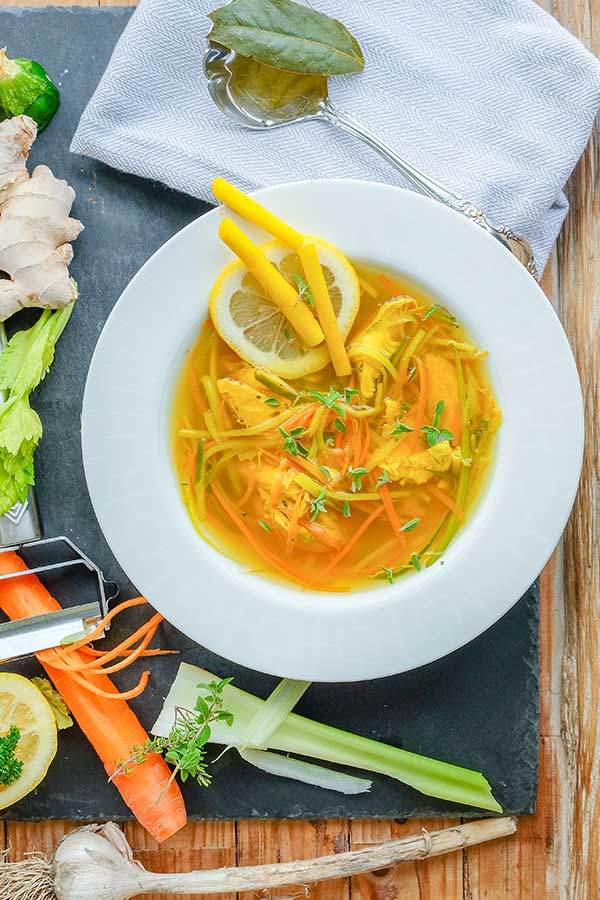 Healthy roasted sweet butternut squash and apples pureed into a warming soup for spring. To keep the soup creamy and dairy-free, I added coconut milk. The flavour comes from ginger, curry powder, garlic and fresh lime juice. YUM!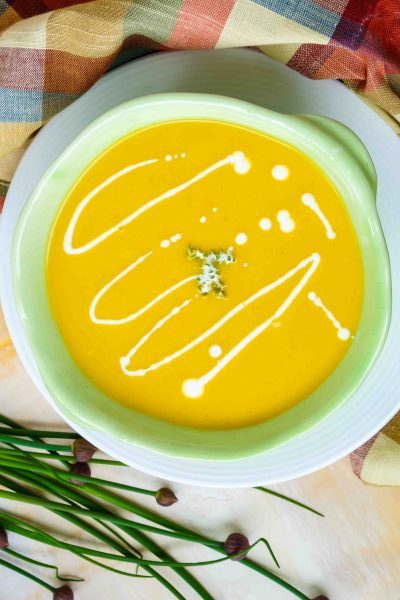 This gluten-free pasta recipe is a real reviver for spring. The pasta dish is kept light with fresh tomatoes, fresh basil, fresh parsley and feta cheese. Feta is a Greek cheese made from sheep's milk and is very nutritious and lower in calories than most other cheeses. If you are a pasta lover, this Italian dish is for you!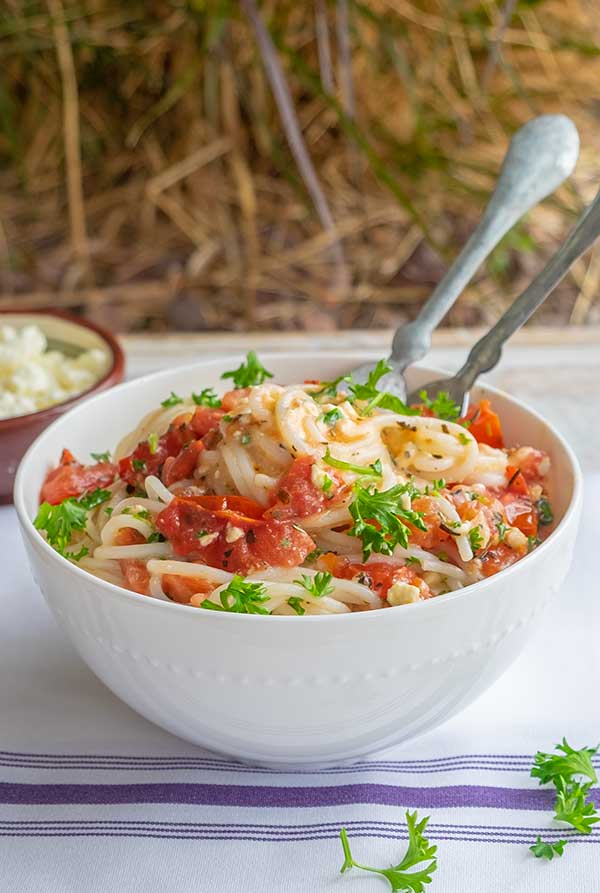 Brunch anyone? Or a light evening meal for warmer spring nights? This simply made grain-free quiche mixes leeks and mushrooms with fontina cheese and hint oh thyme. This is probably one of the easiest gluten-free spring dinners you can make. Just add a light salad or steamed veggies, and you have a tasty, satisfying meal in minutes!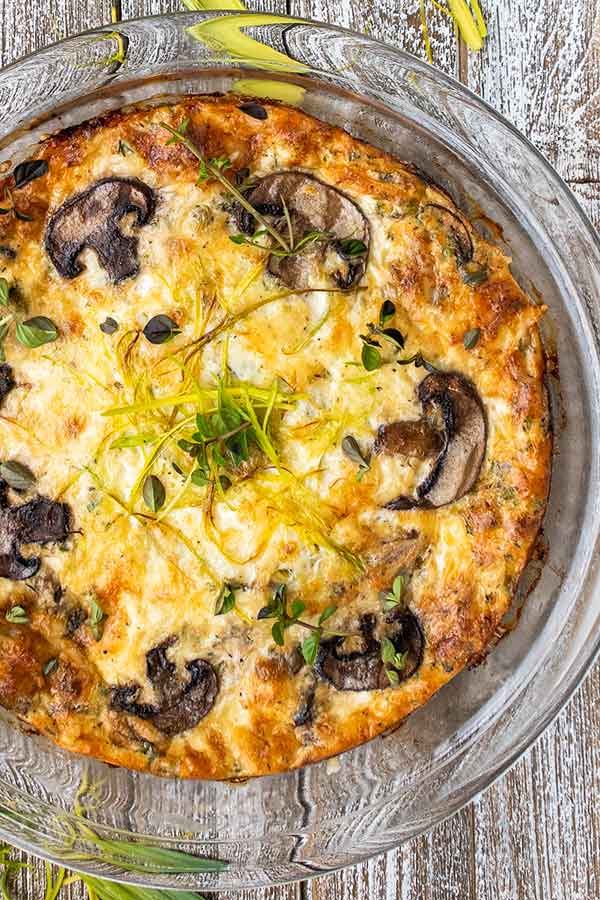 This fish curry dish is a perfect way to enjoy Spring dinners. The light and flaky fish is cooked in a well-flavoured sauce made with diced tomatoes and coconut milk. The healthy veggies in this recipe are carrots, bell peppers, green cabbage and sweet potato. A fish dinner that will make weeknight meal stand out from most!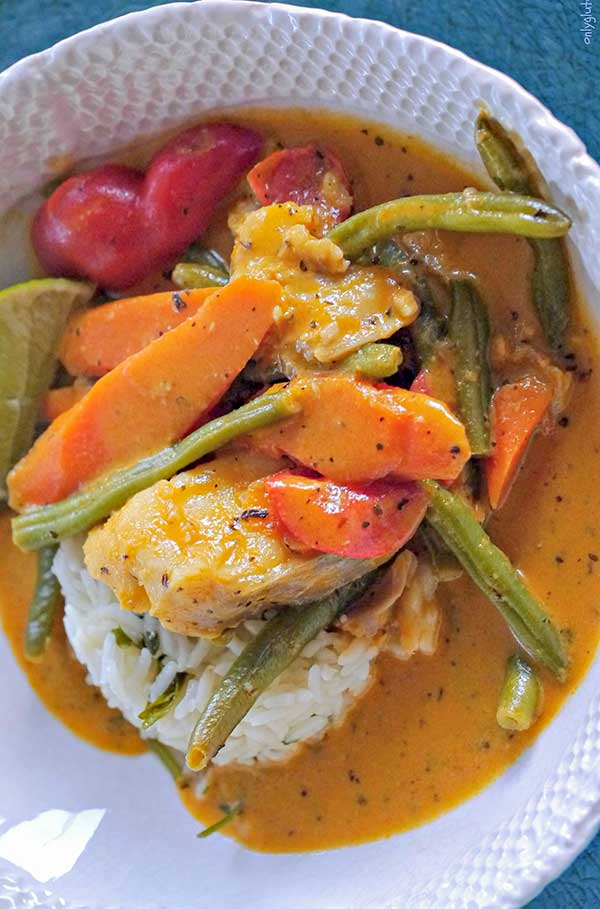 This salmon recipe is probably one of our most downloaded Spring recipes each year. The salmon patties are a mix of fresh salmon, green onions, sesame seeds, fresh herbs and crunchy water chestnuts. Then the salmon burger is topped with zesty freshly made mint yogurt sauce. OMG!!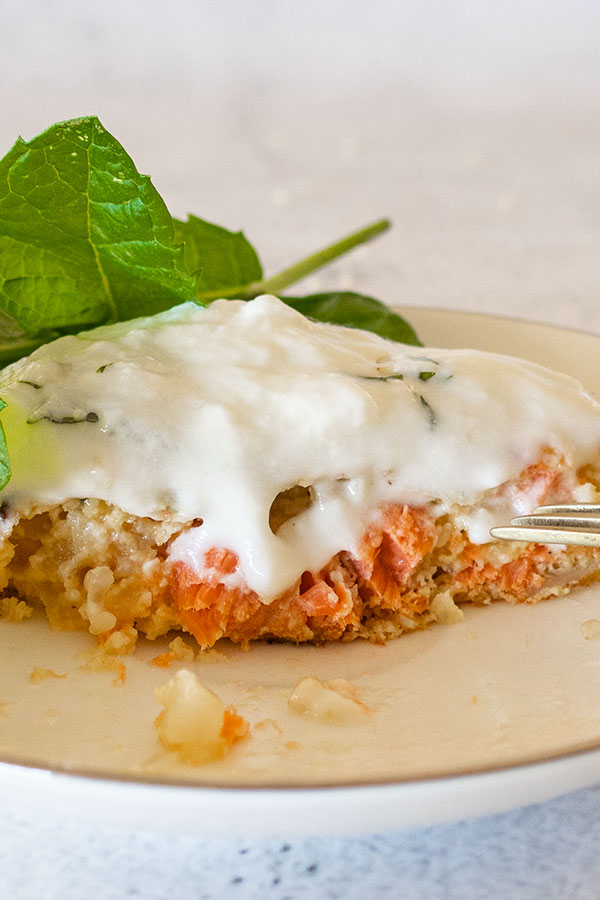 Quinoa is such a tiny seed packed with so much nutrition. It's no wonder this healthy salad made our list of top spring recipes this year! I know some of you may not like the flavour or texture of quinoa. But, if prepared with the right mix of ingredients, I promise you will love this super seed. I combined quinoa with tomatoes, cucumbers, green onions, chickpeas, olives, feta, and plenty of fresh herbs such as parsley and basil. You will love this super healthy quinoa salad. It has always been a huge hit at get-togethers or spring barbecues!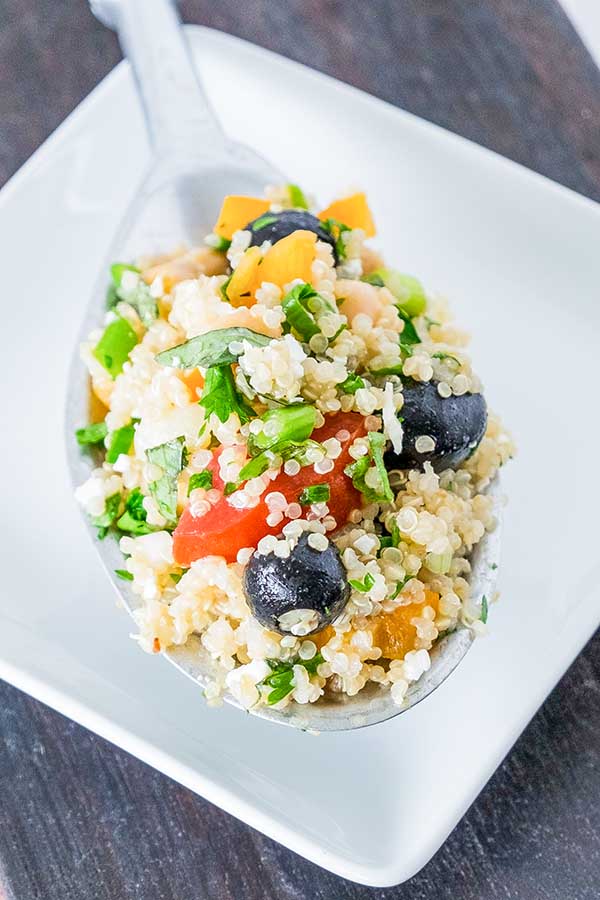 Are you looking for a meatless Spring dinner idea? This gluten-free Asian-inspired stir-fry recipe is light, filled with veggies such as Nappa cabbage, carrots, zucchini and plenty of bean sprouts, all coated with a tasty sesame ginger sauce. You can't go wrong with this Spring noodle dish, especially if you love noodles!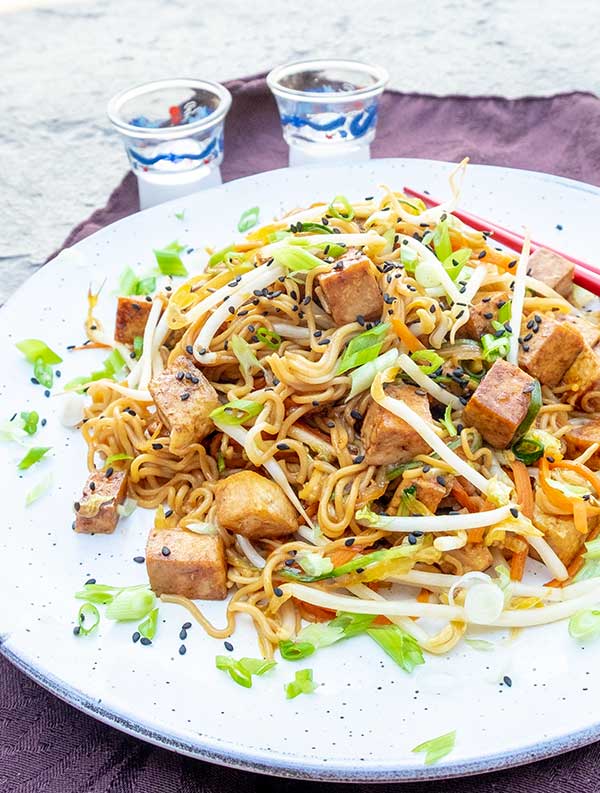 And now, gluten-free desserts for spring!
What's not to like about apples? This gluten-free apple cake made the spring list because it is super light. The cake is made with olive oil, yogurt, and almond flour, keeping it soft and super moist! The best part, this French dessert is packed with chunks of apples scented with cinnamon!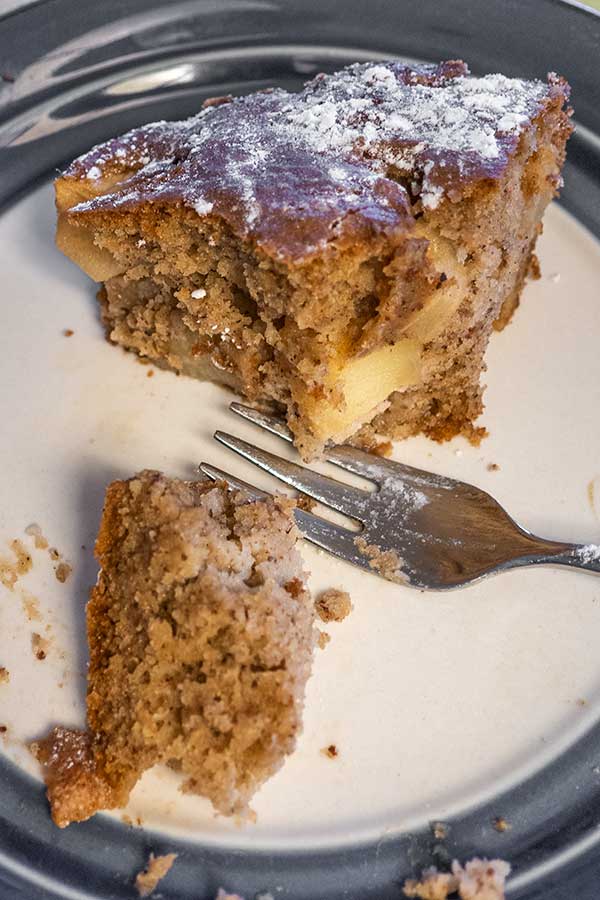 Oh yes…this gluten-free spring dessert is all about the abundance of fresh strawberries. This time of year, you can find juicy sweet strawberries in supermarkets everywhere! This is a sheet cake, meaning the recipe is super easy! I have added a light cream cheese strawberry glaze for extra deliciousness, but you can skip the glaze because the dessert is perfect just the way it is!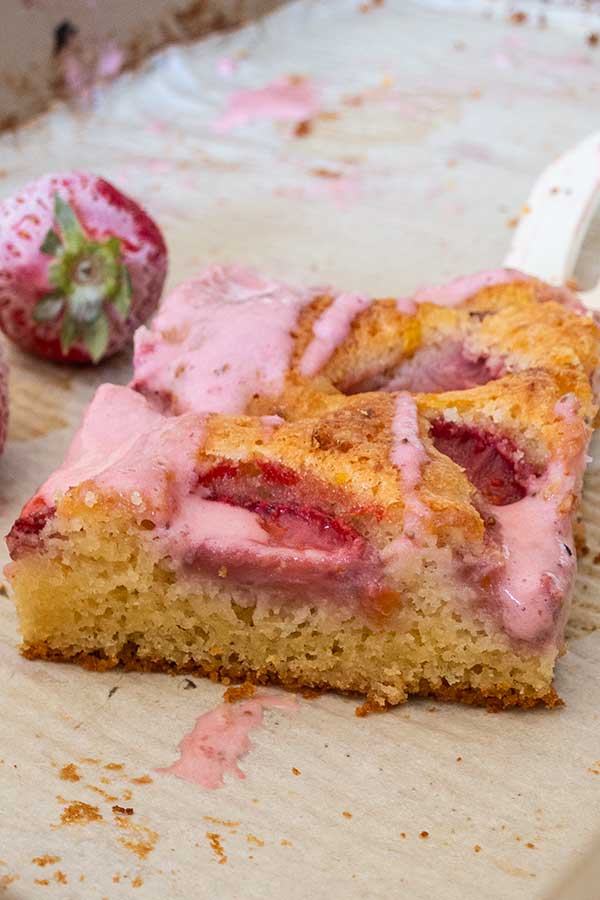 If you have a blender, you can make this gluten-free coconut lemon custard pie. It's that easy! This pie is lightly sweetened with a zesty coconut lemon flavour. This light dessert is one of our favourite recipes this spring!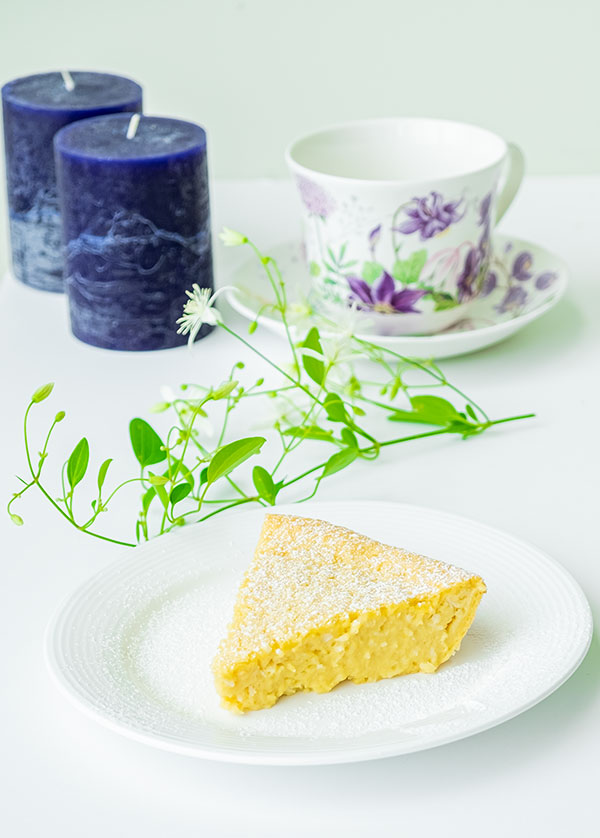 Another one of our favourite gluten-free spring dessert recipes is made with strawberries. Strawberries are easy to bake with, and the juicy berry adds so much sweetness. This means you will need less sweetener in this dessert recipe. This spring pie is paleo and on the healthier side!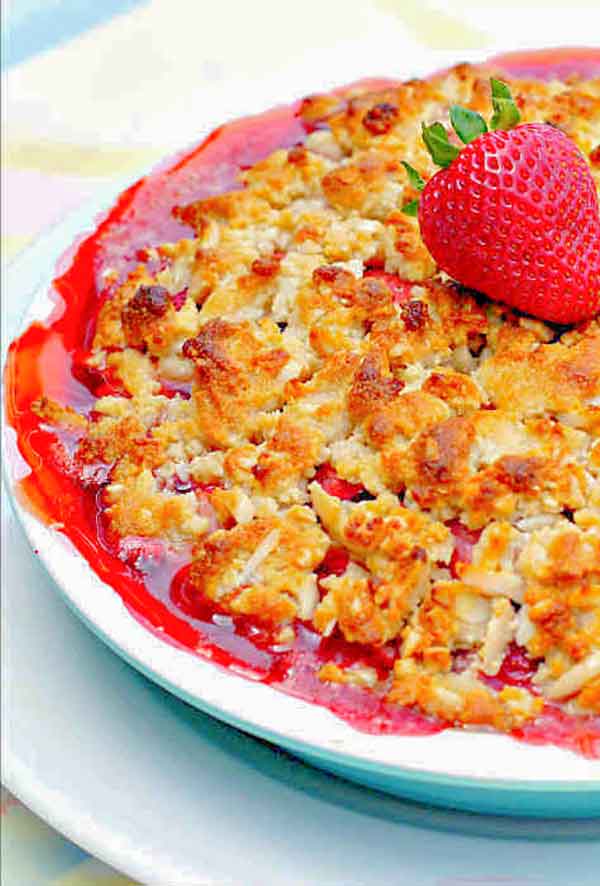 And let's not forget chocolate this spring. We must have at least one gluten-free chocolate dessert. We have voted for this chocolate blackberry pie. This is a three layer pie, but don't let that scare you. This dessert recipe is super easy to make. When you mix healthy blackberries with chocolate, you know the dessert is more nutritious, lighter and probably more delicious. Chocolate and blackberries are a must combination. ENJOY!