Gluten Free Holiday Leftover Recipes
Gluten Free Holiday Leftover Recipes.
There's no need to let holiday leftovers go to waste! With some creativity, you can transform leftovers into budget-friendly gluten free recipes. From delicious breakfast, to soups and casseroles, flavorful noodle dishes, and the classics such as shepherd's pie, stroganoff or crust-free quiche. Even gluten free cheesy mashed potatoes biscuits. So many recipes to choose from!
FAQs about holiday leftovers
How long do leftovers keep?
Leftovers are one of the best parts of the holidays! But how long do they last? Here's a guide to help you make the most of your holiday leftovers.
Cooked food
Most cooked foods will be safe to eat up to three to four days if kept in the refrigerator. This applies to dishes made with meat, poultry, fish, and vegetables. However, if you want to extend the life of your leftovers, you can freeze them for up to four months in airtight containers.
Raw food
When it comes to leftovers, there are a few things you should be careful about eating. Raw meat, poultry, and fish should be thrown out after two days.
Rice and Pasta
Cooked rice and pasta can start to grow bacteria after four days, so it's best to eat them sooner rather than later.
Foods sitting at room temperature
And finally, you should toss any cooked food sitting at room temperature for more than two hours.
If you're unsure whether something is still safe to eat, on the side of caution, throw it out. Better safe than sorry!
Best way to store leftovers
When it comes to storing leftovers, there are a few things you need to keep in mind.
First, make sure your leftovers are stored in an airtight container. This will help to keep them fresh and prevent them from drying out.
Second, if you store cooked food, ensure it is cooled completely before placing it in the container. This will help to prevent bacterial growth.
Finally, if you are storing raw meat or poultry, make sure it is stored in the refrigerator for no longer than two days.
How to reheat holiday leftovers?
When reheating leftovers, you also need to keep a few things in mind.
First, make sure the food is heated thoroughly before eating. This will help to kill any bacteria that may be present.
Second, when reheating meat or poultry, make sure that it is cooked all the way through before eating.
Third, when reheating any food sitting out for a while, make sure to smell it before eating to ensure it hasn't spoiled.
These simple tips will help ensure that your leftovers are safe to eat and taste great!
Best way to use up holiday leftovers for breakfast recipes.
If you find yourself with leftover ham, turkey, or roast beef from your holiday feast, there's no need to let it go to waste. These meaty leftovers can make for a delicious and hearty gluten free breakfast.
Here are some ideas for how to use up your holiday leftovers for breakfast:
Ham and egg skillet: This dish is easy to make and requires only a few ingredients that you likely already have. Sauté some diced ham in a skillet, add some cubed cooked potatoes, whisked eggs and seasoning and cook over low heat until set.
Turkey omelette: Another quick and easy option, an omelette is a great way to use up leftover turkey. Add some chopped turkey and your favorite omelette toppings, such as peppers, mushrooms and cheese to whisked eggs, and cook over low heat until set.
Beef hash: If you have leftover roast beef, put it to good use in a hearty beef hash dish. Sauté diced potatoes and onions with your favorite herbs in a skillet, then add in the cubed or shredded beef, and cook until everything is browned and crispy. Serve with eggs for a complete breakfast.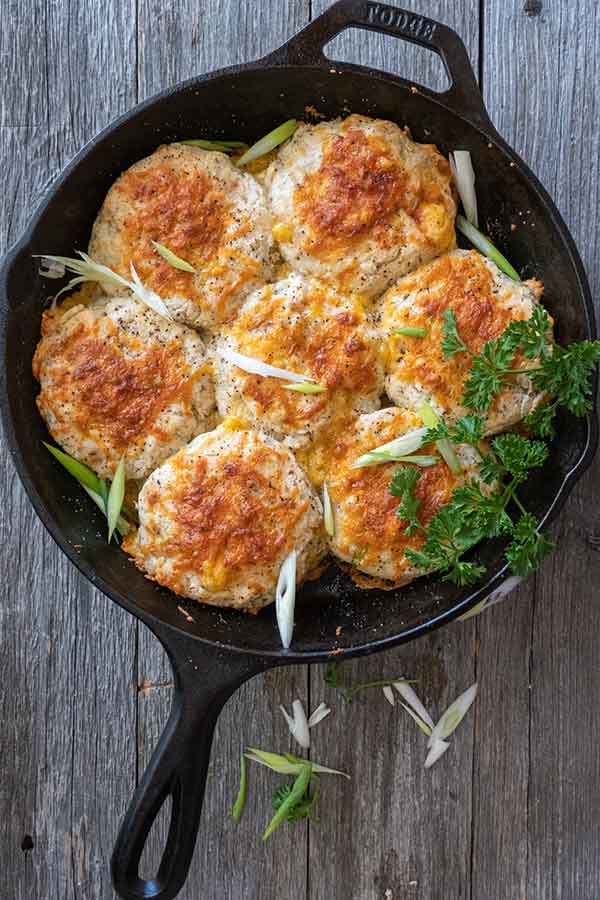 How to use up leftover mashed potatoes?
We always seem to make way too many mashed potatoes. There are many ways to use them up.
One way is to use them as a thickener in soup or stew.
Or, try our most popular biscuit recipe the Gluten-Free Cheesy Mashed Potatoes Biscuits.
Another way is to make Gluten-Free Stuffed Potato Cakes.
Or, mix the mashed potatoes with some shredded cheese and make potato croquettes or our famous Leftover Mashed Potato Sesame Cheese Sticks.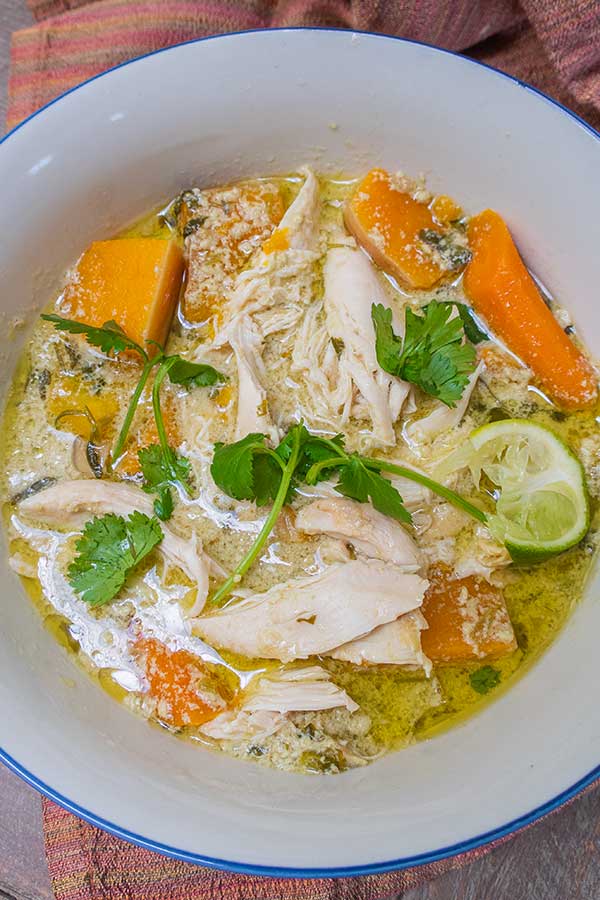 Our Best Gluten Free Holiday Leftover Recipes
There are many delicious ways to turn your holiday leftovers into gluten free leftover recipes. Here are a few of our favorites:
5-minute turkey soup: This is a great way to use up any leftover meat and veggies. First, heat gluten free chicken or turkey broth, load it up with leftover turkey meat and cooked veggies and cook until heated. Top with fresh herbs and lemon or lime wedges.
Turkey And Chickpea Moroccan Stew – a colourful combination of leftover turkey, chickpeas, veggies and Moroccan spices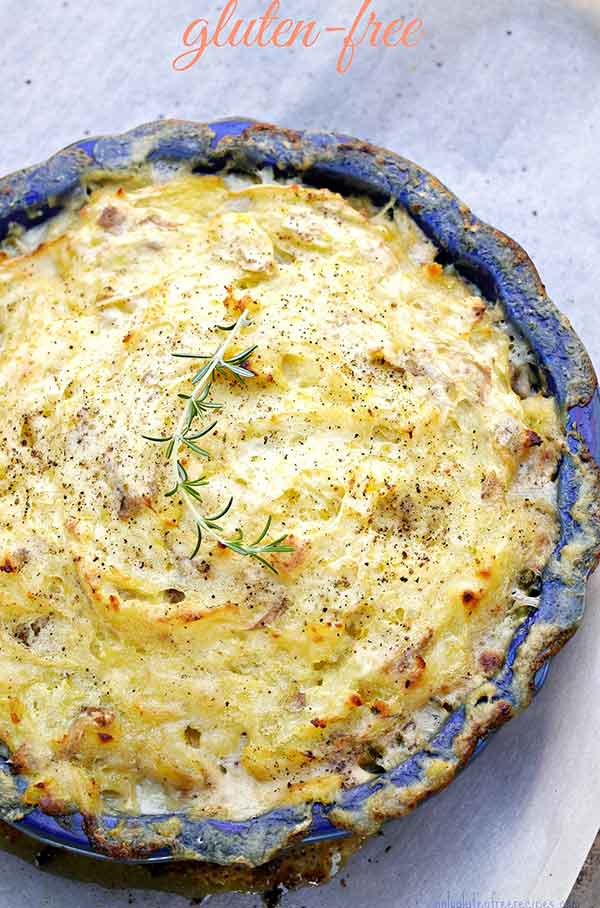 Turkey and mashed potato pie – This hearty pie is the perfect way to use up leftover turkey and mashed potatoes. Combine the two ingredients in a pie dish with half a cup of gravy and top with some shredded cheese. Bake until golden brown. Or, next time try this Chicken Pot Pie with Potato Crust made from scratch.
A quick hearty pasta sauce – Start with marinara sauce, then add leftover meat and veggies. Cook until heated through, and serve over gluten free noodles topped with parmesan cheese.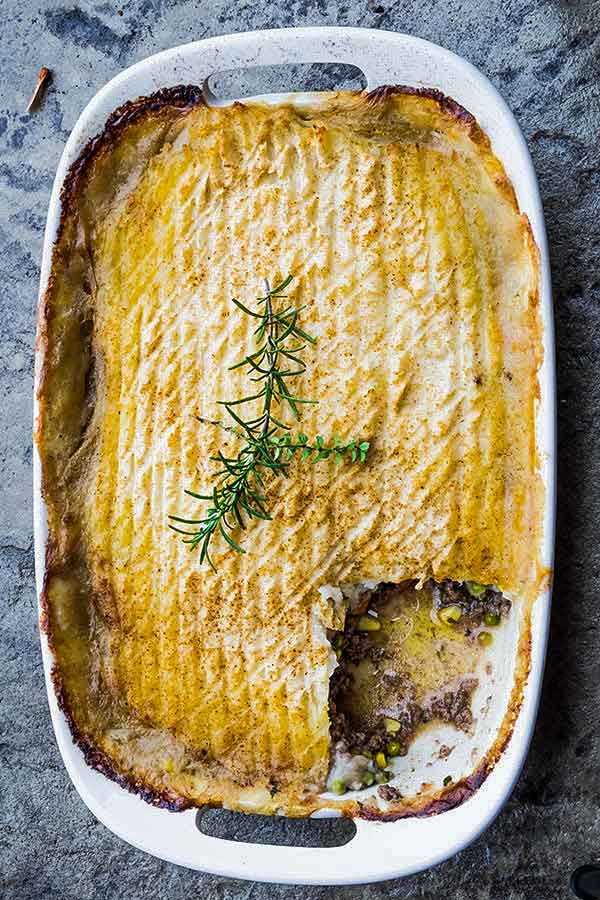 Shepherd's pie from leftovers – Another great way to use leftover meat, veggies and mashed potatoes is to make shepherd's pie. Layer a baking dish with finely chopped or shredded leftover meat, leftover chopped veggies and some gravy and top with mashed potatoes. Bake until piping hot. Or check out our Classic Shepherd's Pie Recipe.
2-minute vegetable stir fry – This is a quick and easy way to use any leftover vegetables. Sauté them in butter and seasoning until hot, and serve over rice.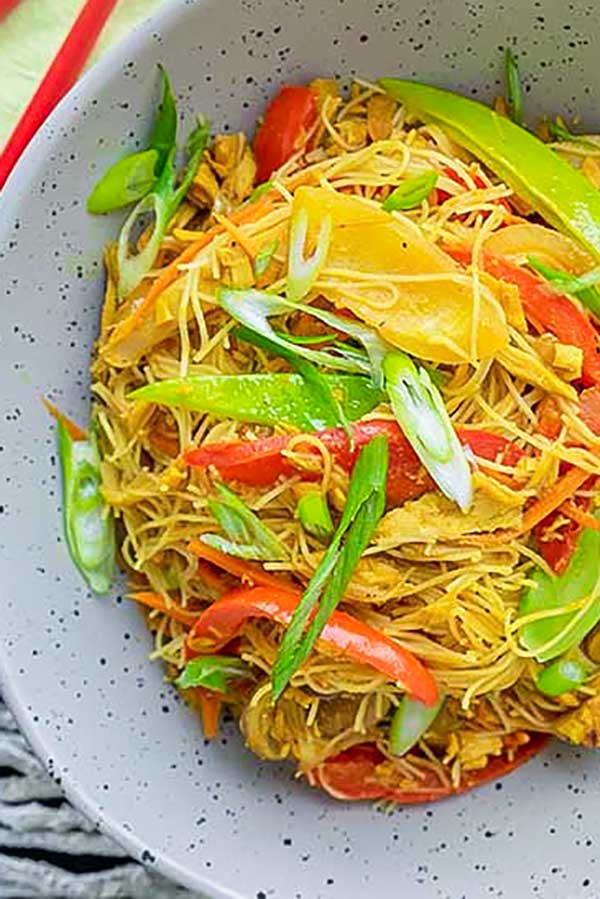 Leftover Turkey Singapore Style Noodles – This is an easy, flavor-packed gluten free noodle dish. Or try this Rotisserie Chicken Enchilada Casserole, except replace the chicken with leftover turkey, it's sooo good!
Easy crust-free quiche – You can quickly turn leftover ham, cheese and vegetables into a delicious quiche. Layer a well-greased pie dish with leftovers. Whisk 3 eggs, 1 cup of cream and seasonings, pour over the leftovers and bake at 375 F until set. About 35 minutes. Check out our tips on how to make the best quiche in this Crustless Quiche with Leeks Mushrooms and Fontina Cheese recipe.
Meat and Veg Strata – This layered casserole is perfect for using up leftover bread, meat and vegetables. Layer the ingredients in a well buttered baking dish, pour over 4 beaten eggs mixed with 1/2 cup of cream and herbs and bake at 375 F until golden brown. Another strata recipe you may enjoy is the Gluten-Free French Toast Apple Strata.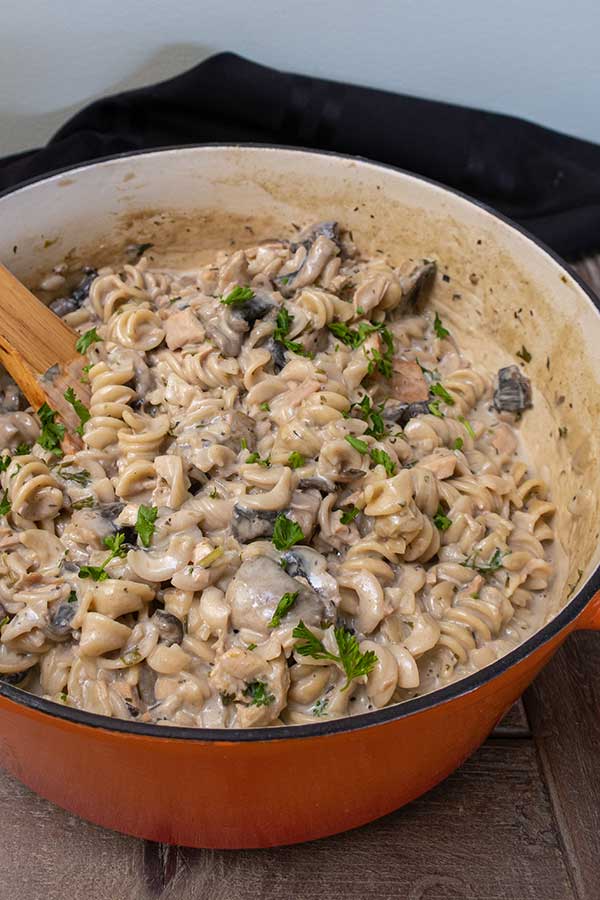 One-Pot Leftover Turkey Stroganoff – Caramelized mushrooms, onions, chunks of leftover turkey and herbs cooked in the creamiest sauce with gluten-free noodles in about 30 minutes
Gluten free pizza – Who doesn't love pizza? Make a Gluten-Free, Yeast-Free Pizza Dough add leftover meat and veggies as the toppings, add thinly sliced onions and a sprinkle of basil and oregano. Finish with plenty of cheese and bake until bubbly and golden. Check out this easy New York-Style Gluten-Free Pizza Recipe for inspiration.
We hope you find new ways to use your holiday leftovers and make them into tasty meals. So let's get cooking!
Let's Connect!
Be sure to FOLLOW US on FACEBOOK and PINTEREST.
Many thanks!
Kristina xx