Gluten-Free, Yeast-Free Pizza Dough
Published on Jul 16, 2019
by
Kristina Stosek
Prep Time:

15 minutes
Cook Time:

15 minutes
Serves:

12-inch pizza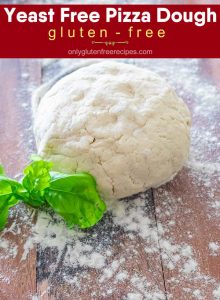 ​This post may contain affiliate links, please see our
privacy policy
for details
This Gluten-Free, Yeast Free Pizza Dough is perfect for last minute pizza cravings without ordering takeout. Just imagine a gluten-free pizza dough ready to go in the oven in 15 minutes. That's right, no waiting for the pizza dough to rise because there is no added yeast and no endless kneading.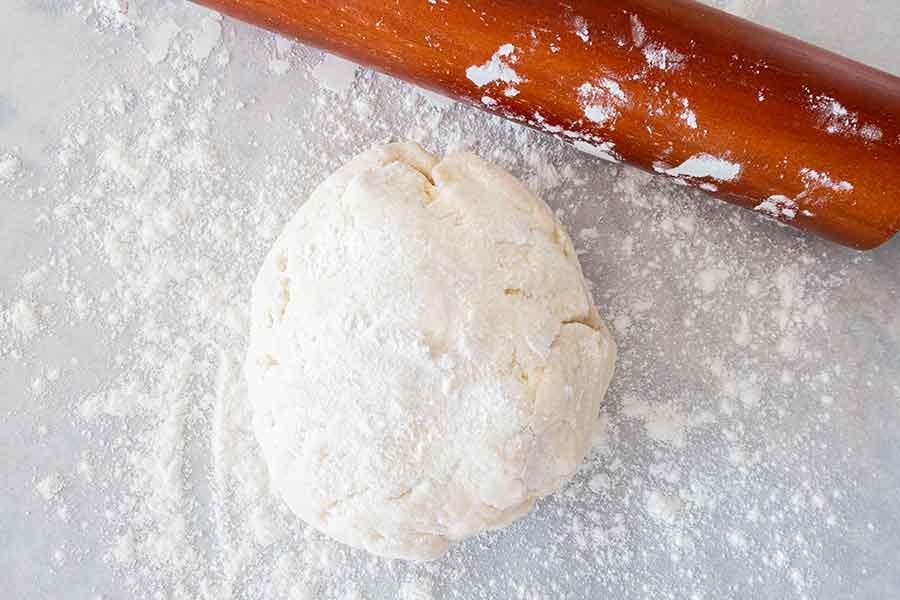 yeast-free pizza dough – the details,
To make the dough, all you do is mix dry ingredients with wet, combine well and roll out to the desired shape. I often make my pizza's oval, but you can create the traditional round shape or even a rectangle. Now, all you do is add your favourite pizza toppings and bake YEY!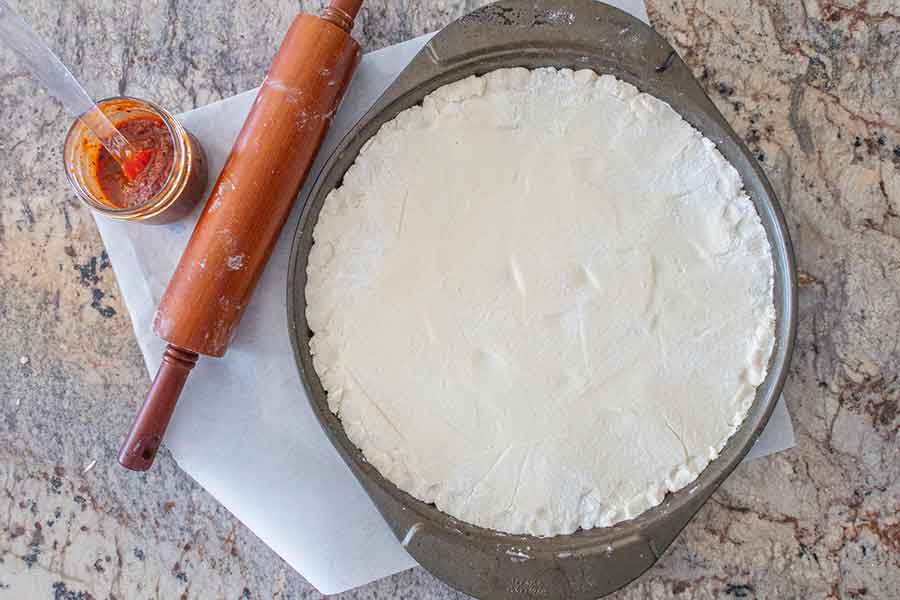 gluten-free pizza crust that doesn't need pre-baking!
There is no need to pre-bake the pizza crust, isn't that great! The best part, the pizza crust turns out perfectly every time! Now you can enjoy a made from scratch gluten-free pizza any day of the week because all it takes is 30 minutes from start to finish. How does this sound? If you are looking for something different, try one of our award winning gluten-free pizza recipes
Gluten-Free, Yeast-Free Pizza Dough
Published on Jul 16, 2019
by
Kristina Stosek
Instructions
1.

2.

Whisk together dry ingredients in a large bowl

3.

Add milk and butter and using a dough hook mix until dough forms, about 1 minute

4.

Transfer dough to a lightly floured surface and knead until smooth ball forms. About 1 minute

5.

Using a rolling pin roll the dough between 2 sheets of parchment paper into a 12-inch circle. Using the parchment paper transfer the circle to prepared pizza pan and top with desired toppings

6.

Bake for 15 - 17 minutes, until the crust is golden
Leave a Comment
Kristina
sorry Janice, I have not tried to make a pizza fritta with this dough so i don't know the answer to your question.
Can you make pizza fritta, fried dough with this recipe??