17 Easy Gluten-Free One Pot Meals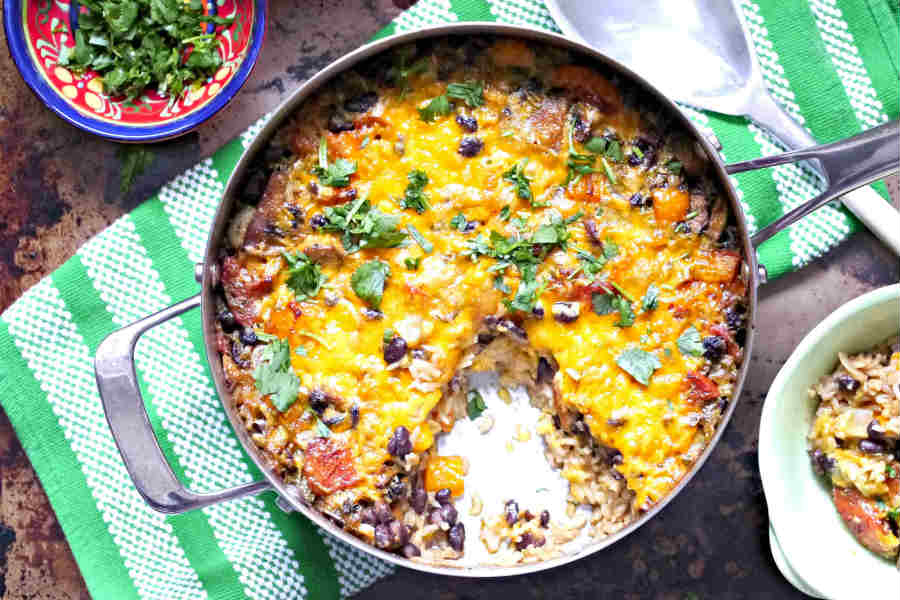 17 Easy Gluten-Free One Pot Meals
Today our gluten-free recipes are about easy one-pot meals made in a skillet, sheet pan, or instant pot. With easy preparations and minimal cleanup, these gluten-free dinners will feed a crowd or a hungry family under an hour from start to finish.
When we think of one-pot dinners, the first thing that comes to mind is a hearty soup or a comforting, rich stew. However, I will show you that with fresh herbs, spices, cheese, rice or pasta, you can transform a simple one-pot meal into insanely delicious weeknight meal.
By using fresh ingredients and lean proteins, these gluten-free one-dish meals are nutrient-packed and often lower in calories than a typical full on dinner. Even the diet savvy will find something here to love.
These one-pot gluten-free recipes include saucy Italian pasta meals, Indian favourites and spicy Mexican rice dishes, just to name a few.
At the end of a busy day, weeknight meals should be simple and stress free. You will find that these one-pot recipes are all about quick and easy. Spending less time washing up pots and pans and enjoying precious time with our loved ones is what we enjoy!
Gluten-Free One Pot Creamy Tomato Pasta Bake
→ recipe
This gluten-free Italian dish is made with creamy tomato sauce, sundried tomatoes and flavoured with oregano, basil, garlic, and a pinch of cayenne pepper. To make the sauce extra creamy, the Gruyere and cream cheese made a perfect combination.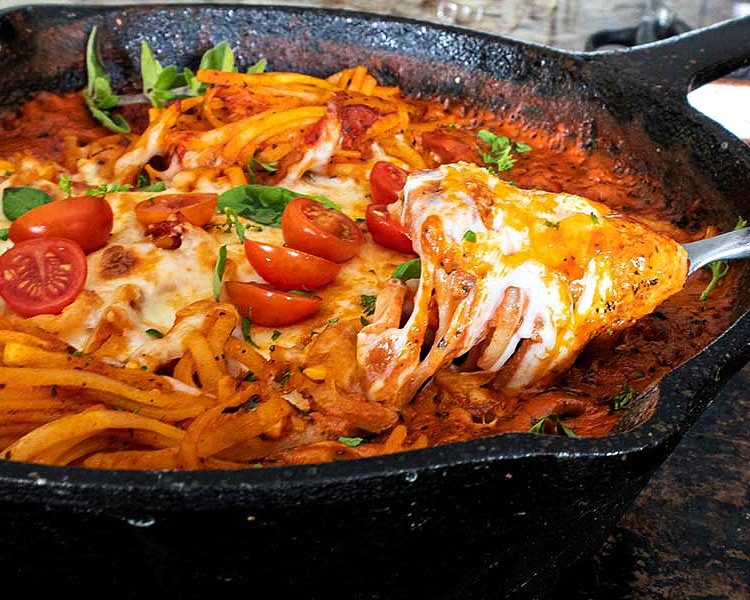 Instant Pot Somali Lentil Stew → recipe
Healthy, delicious and hearty Somali inspired lentil stew made in an instant pot. The flavours of ginger, cumin, and curry powder, a hint of cinnamon and fresh lemon juice are what makes this Instant Pot meal outstanding. This entire one-pot dish takes 35 minutes to make from start to finish.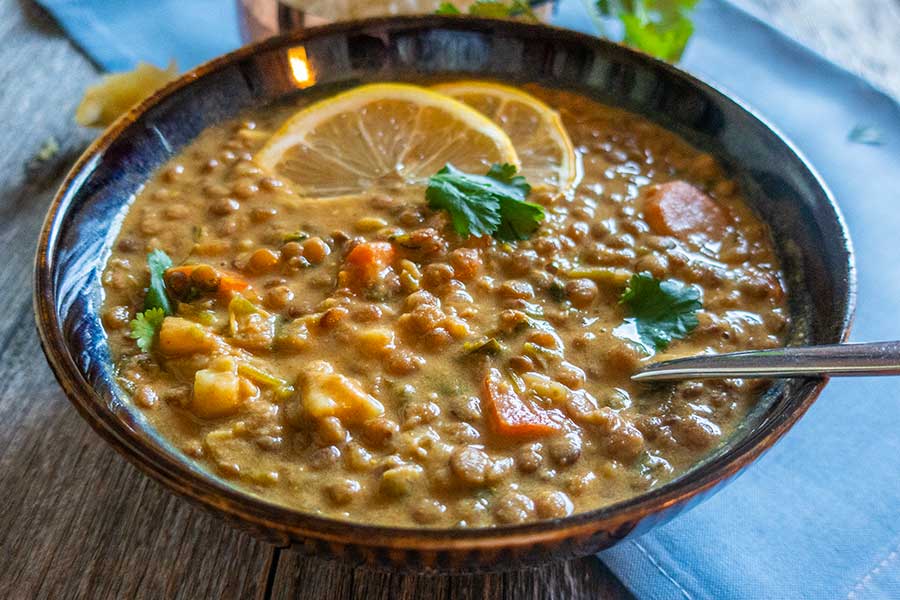 Instant Pot Vietnamese Chicken Curry → recipe
This aromatic and healthy one-pot chicken dish is made with yellow curry, lemongrass, fish sauce, vegetables and tender chicken all simmered in the most flavourful creamy coconut broth. The Vietnamese chicken curry is a lighter version of the Indian curry and takes 30 minutes to make from start to finish.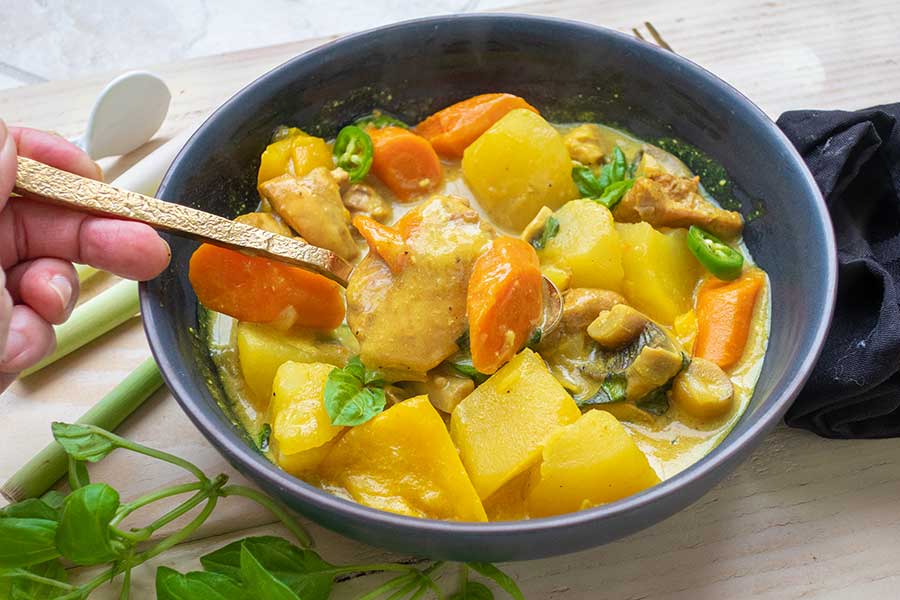 One Skillet Cheesy Brazilian Chicken Rice Bake → recipe
The aromatic naturally gluten-free chicken rice bake is easy, cheesy and takes just over thirty minutes to make. This one-skillet meal is a typical Brazilian dish prepared with rice, chicken, vegetables and turmeric or saffron.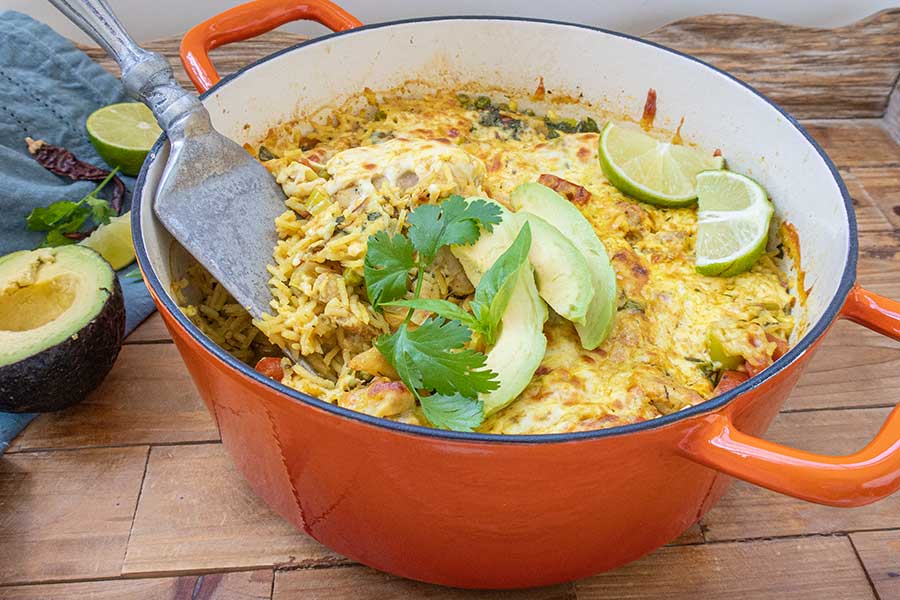 Best Gluten-Free Lasagna Soup Ever! → recipe
This lasagna soup is thick and hearty, featuring all the delicious flavours you would find in a classic Italian lasagna dish, and all you need is one pot! This is one of my favourite easy weeknight meals with almost no mess to clean up.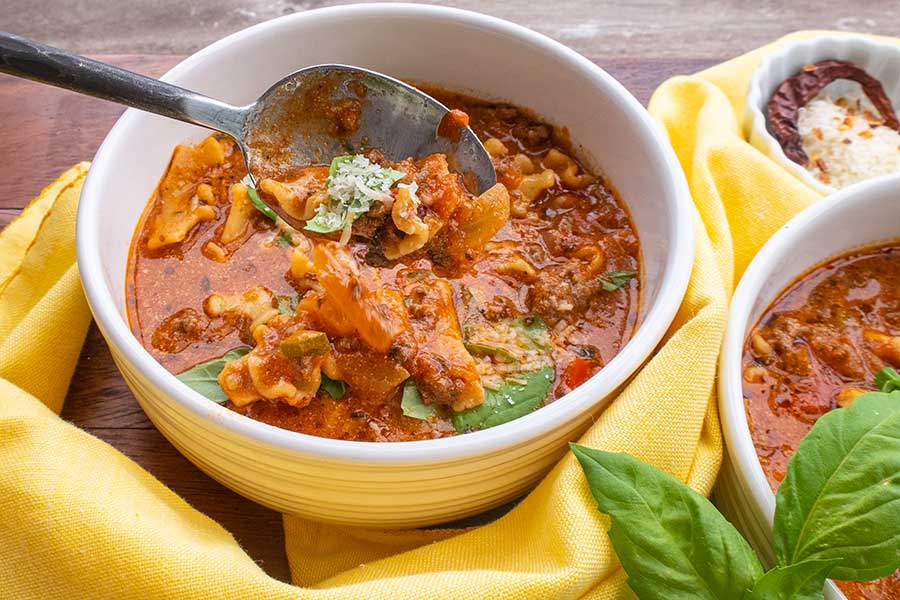 One-Skillet Vegetarian Burrito →

recipe
What I love about this recipe is the simplicity because this entire gluten-free meal is made in one skillet. I can't tell how delicious this vegetarian burrito is, there is so much flavour going on. I promise you, if you love burritos, you will enjoy this healthier vegetarian version.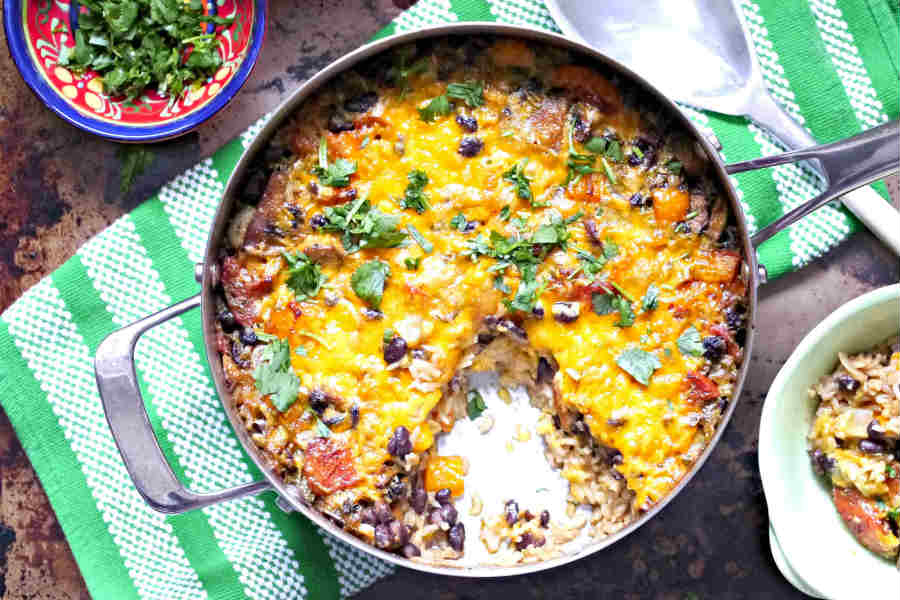 Spanish Pork and Sausage Casserole → recipe
There is nothing easier than this one-skillet casserole dish, because it's made entirely in one pan. Seriously this is one of those easy meals for a weeknight or company is coming.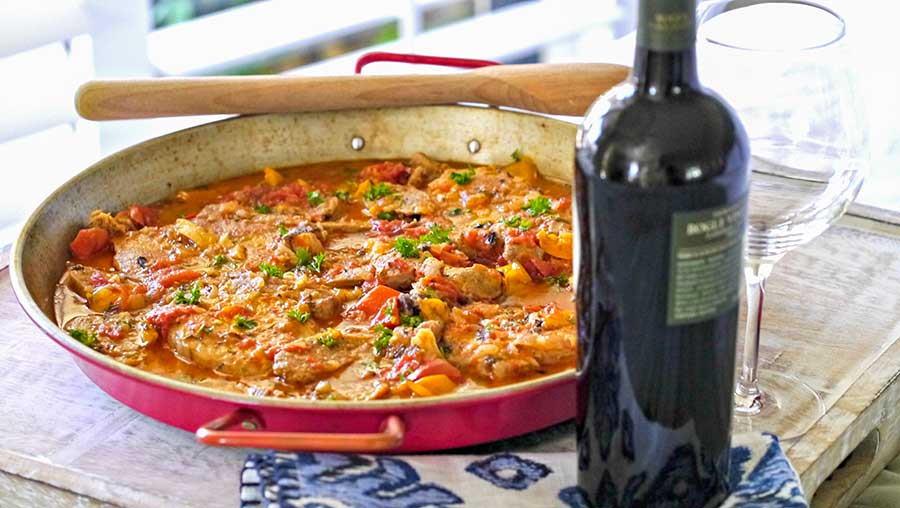 sheet pan cajun chicken with roasted veggies → recipe
Saucy Cajun chicken alongside roasted veggies made on a sheet pan. Healthy, low carb, easy and super flavourful chicken dinner under 45 minutes.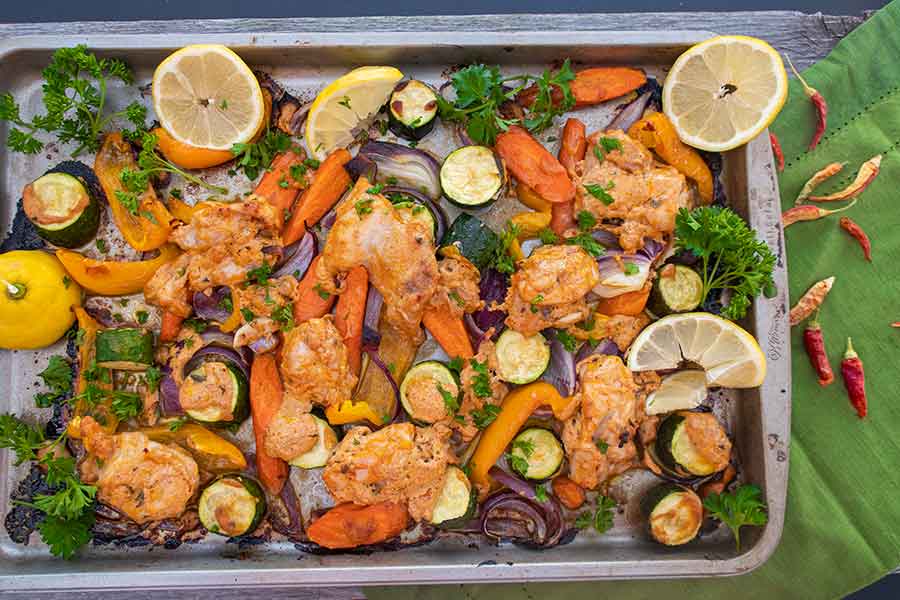 Gluten-Free Chicken Enchilada Casserole → recipe
In this gluten-free chicken enchilada casserole, there is very little work, and the result is a lasagna type casserole with chicken or any leftover meat you have. The casserole is baked in one dish, with tortillas and the tastiest sauce, spiced with Mexican spices and enchilada sauce!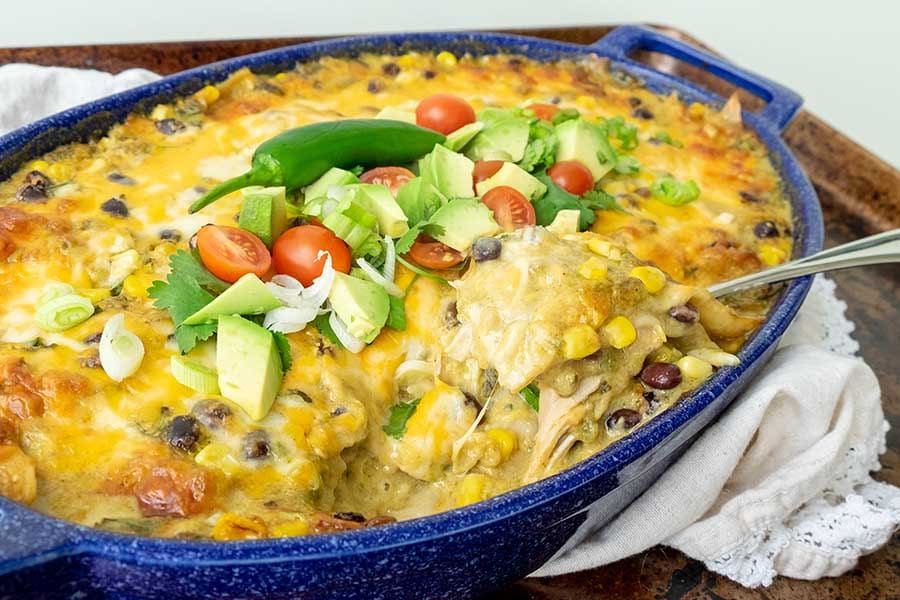 One Pan Chicken and Creamy Mushrooms Casserole → recipe
Chicken and Creamy Mushrooms Casserole made in one pan for a lazy night. This casserole is a feel good dish with chicken and mushrooms in a cream sauce, kale, rice, lemon zest and cheese. A simple, satisfying meal packed with flavour.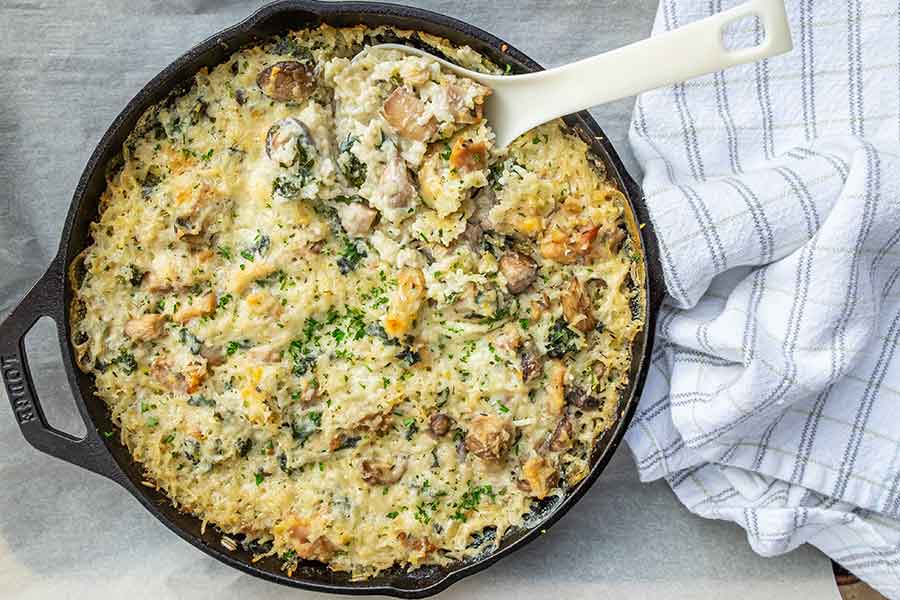 Gluten-Free King Ranch Chicken → recipe
Family style Gluten-Free King Ranch Chicken dinner made from scratch. Think rich, creamy sauce, flavoured with Mexican spices and filled with chicken, tomatillos, bell peppers, green chillies, tortilla, fresh cilantro and plenty of cheese. Real comfort food when you need it the most made in one skillet.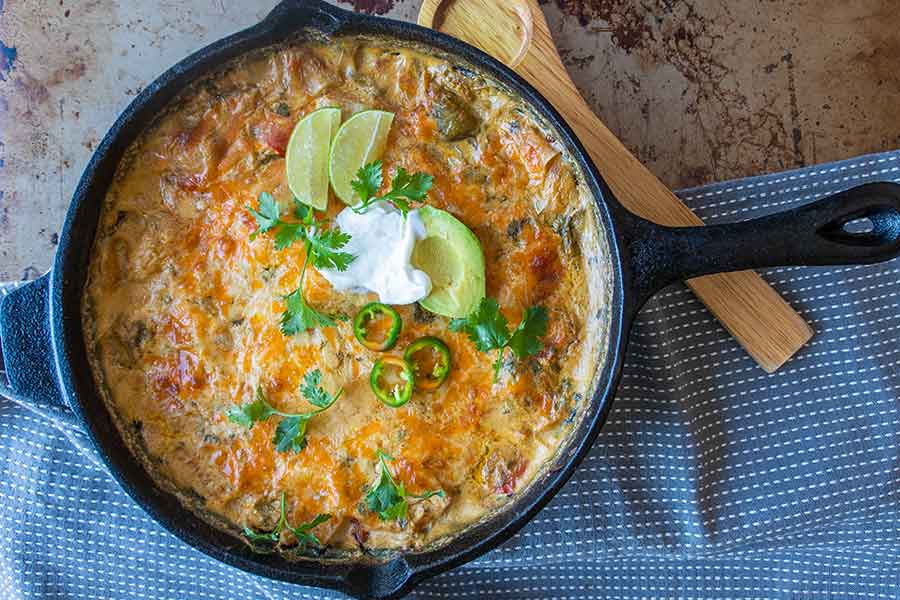 Gluten-Free One Pot Lasagna → recipe
This gluten-free one pot lasagna is scrumptious, quick and easy dinner recipe. Using fresh veggies such as tomatoes, spinach and zucchini and plenty of fresh basil is what makes this one pot dinner outstanding!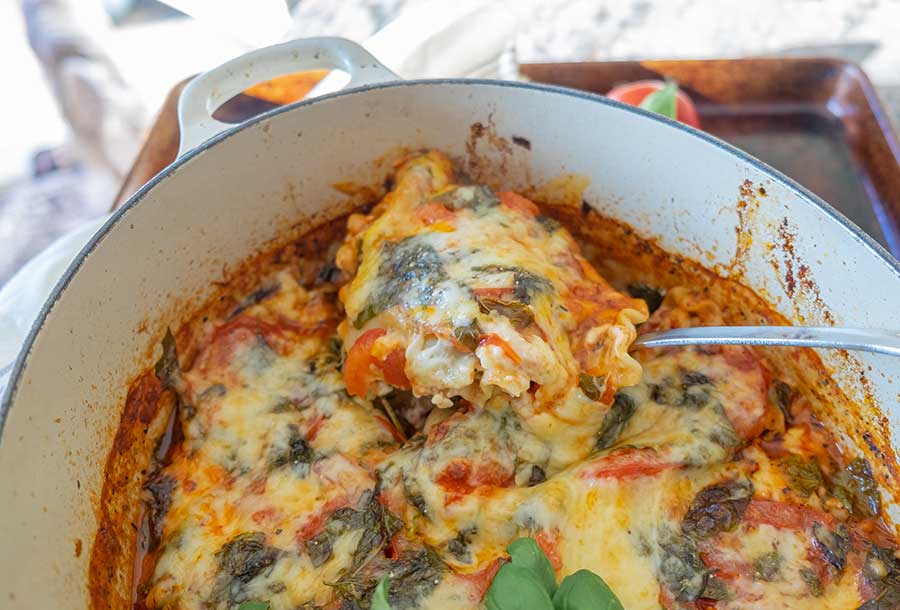 Skillet Roasted Herb Chicken With Lemon Potatoes and Shallots → recipe
The chicken is infused with herb butter from inside and out and roasted with buttery, lemony potatoes and shallots. Between the juicy chicken, herbs, baby potatoes, shallots and fresh lemon juice it's a winner! With very little work, this delicious skillet chicken dinner can be on the table in just over an hour.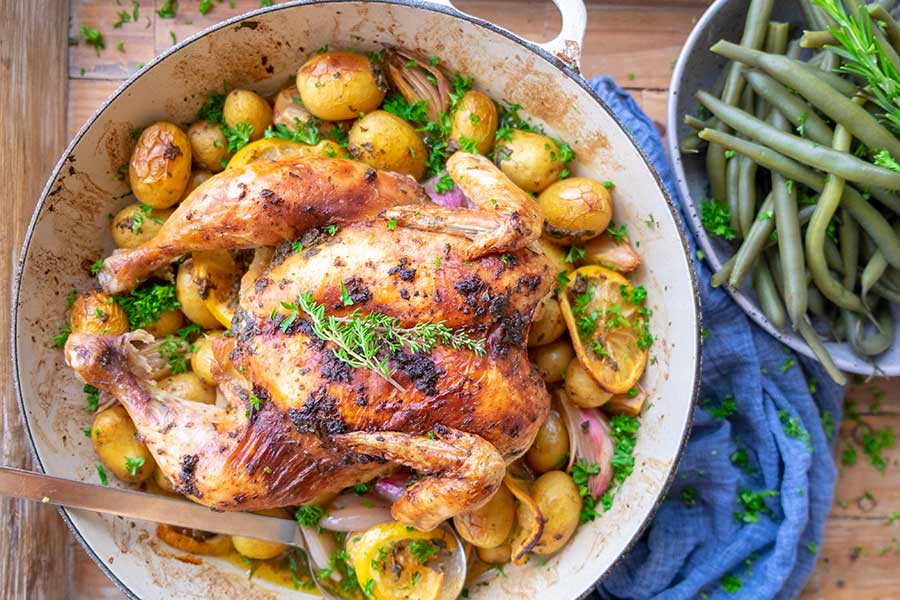 Gluten-Free One Pot Chicken Paprikash Penne → recipe
This one-pot wonder takes only 25 minutes to cook, making this an easy gluten-free weeknight meal that even the pickiest eater will love. What I love about this recipe, is the easy cleanup, only one pot!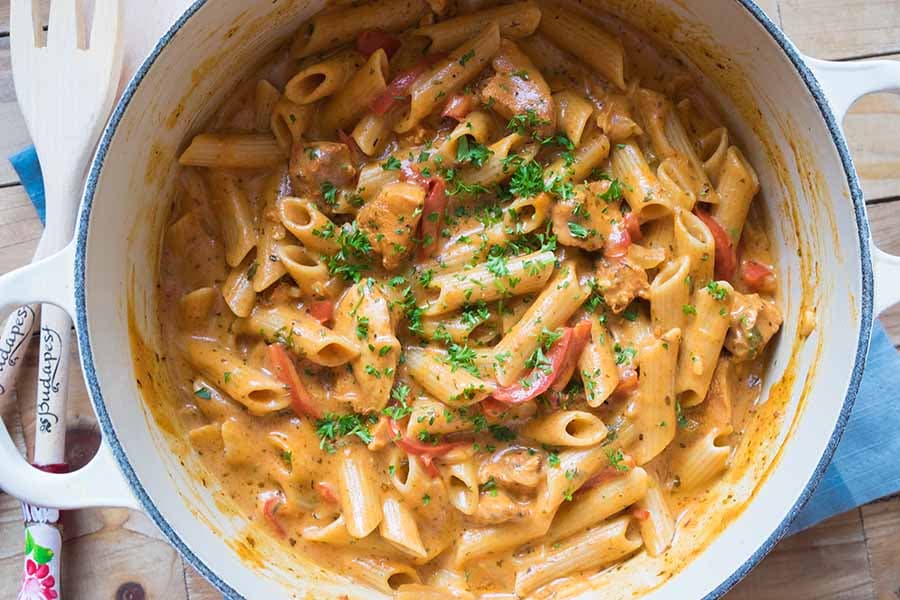 Instant Pot Salsa Verde Chicken → recipe
This Instant Pot Salsa Verde Chicken is a flavourful Mexican inspired dish made under 30 minutes. The saucy rice is made with tasty salsa verde, black beans, tender chicken breast, and melted cheddar cheese. This salsa verde chicken is one of the easiest chicken dinners making this a perfect weeknight dish, especially when you are short on time.
30-Minute One Pot Cheesy Chicken Taco Rice → recipe
30-Minute One Pot Cheesy Chicken Taco Rice is a must have recipe – the rich, full bodied flavours and cheesy rice with chicken is a deeply satisfying dish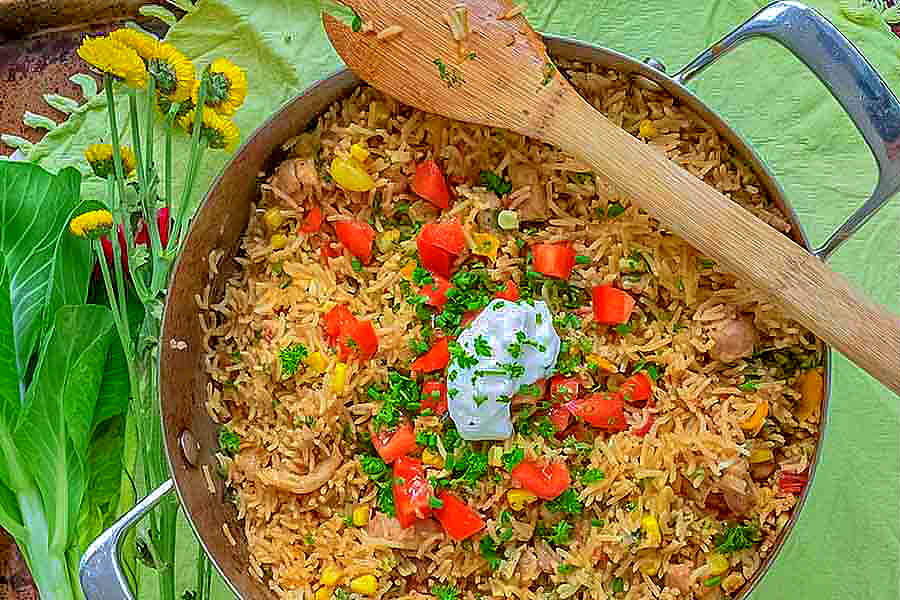 Chicken and Chorizo Cauliflower Paella → recipe
This chicken and chorizo cauliflower paella is an easy weeknight meal made in one skillet. This one-pan dish is gluten-free, low carb, paleo and keto friendly.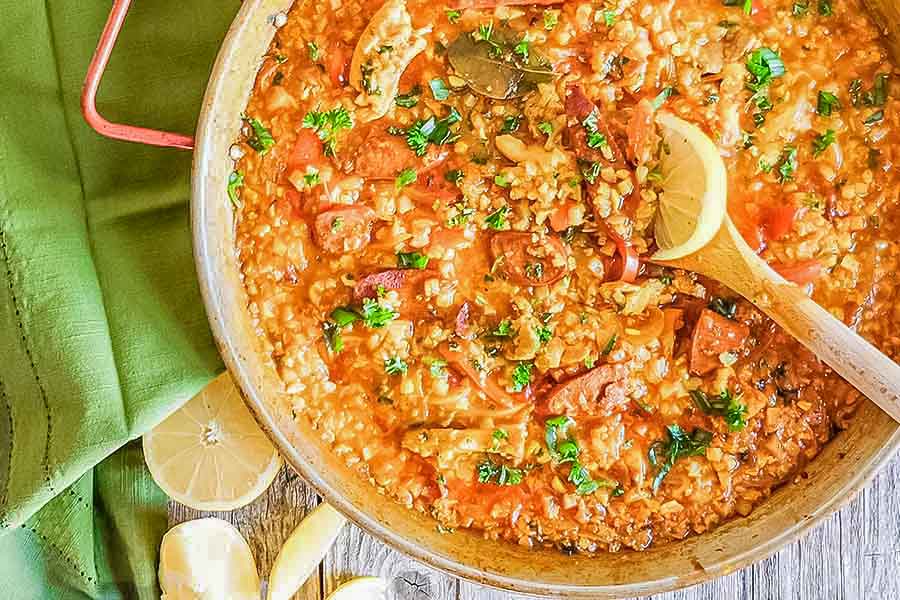 Affiliate Disclosure: Only Gluten-Free Recipes is a participant in the Amazon Services LLC Associates Program, an affiliate advertising program designed to provide a means for sites to earn advertising fees by advertising and linking to amazon.com. Please check out my sponsorship and disclosure policy page for more details