Gluten Free Recipes For February
With February comes a new round of delicious gluten-free recipes that will tantalize your taste buds. Whether you're looking for something sweet or savory, these recipes burst with flavor and will make the perfect addition to your meal plan this month.
We've got healthy, satisfying breakfasts, one-pot meals even chocolate cake. February is a month to get creative in the kitchen and whip up some delicious gluten-free meals for the family.
most popular gluten free recipes in February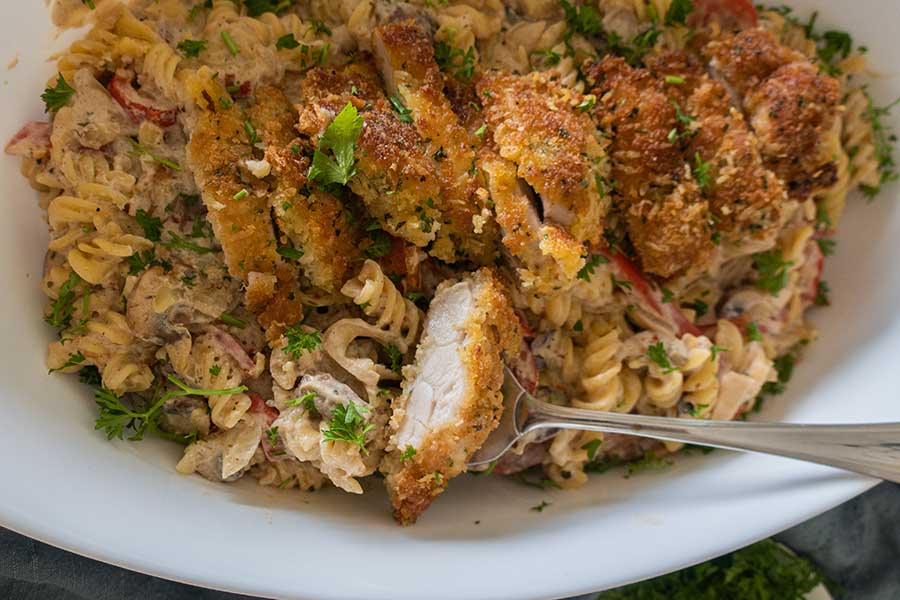 One of our most popular recipes this month is our Louisiana Style Crispy Parmesan Chicken Pasta. This dish is full of flavor and perfect for a weeknight meal. Plus, it's super easy to make and only requires a few simple ingredients you most likely have in your gluten free pantry.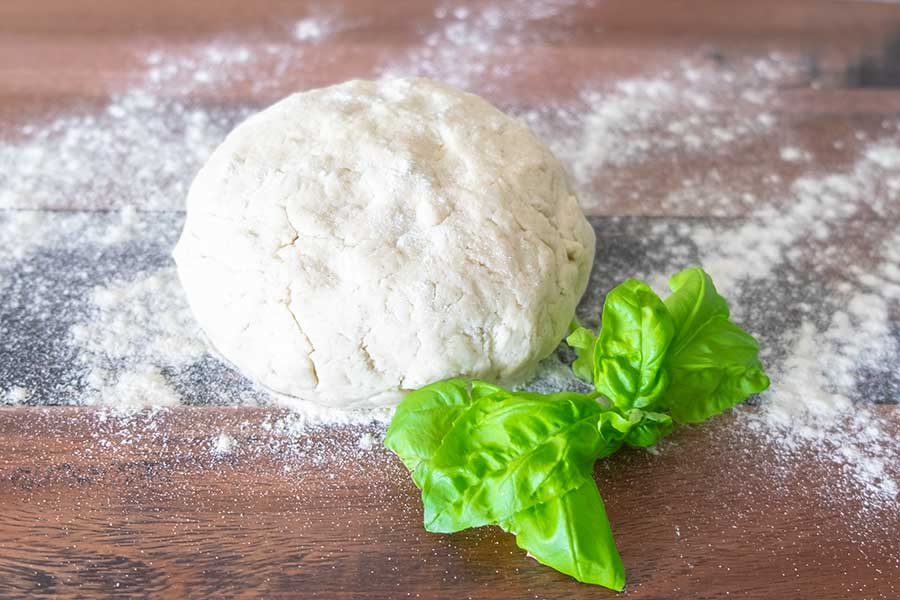 Another favorite recipe this month is our Gluten-Free, Yeast-Free Pizza Dough. This recipe is perfect for anyone who loves pizza but can't eat gluten. The dough is easy to work with and tastes like traditional pizza dough. You'll be surprised at how good it is!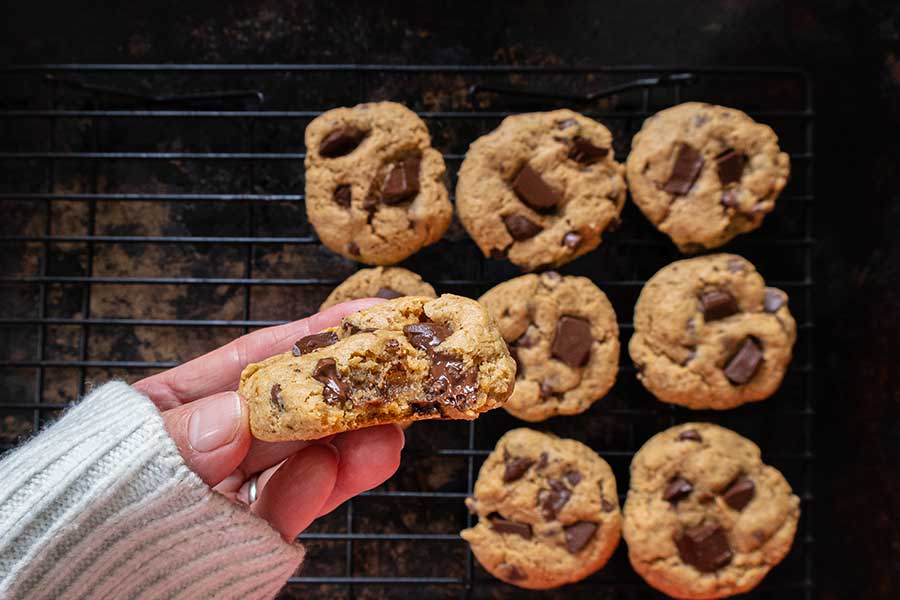 Our One Bowl Gluten-Free Chocolate Chip Cookies are always a hit! These cookies are soft, chewy, and full of chocolatey goodness. They're also effortless to make and only require a few simple ingredients.
With the flakiest gluten free puff pastry cheesy biscuits in a delicious soup. Not only is this Chicken Pot Pie Soup delicious, but it's also cozy and perfect comfort food for cooler February nights.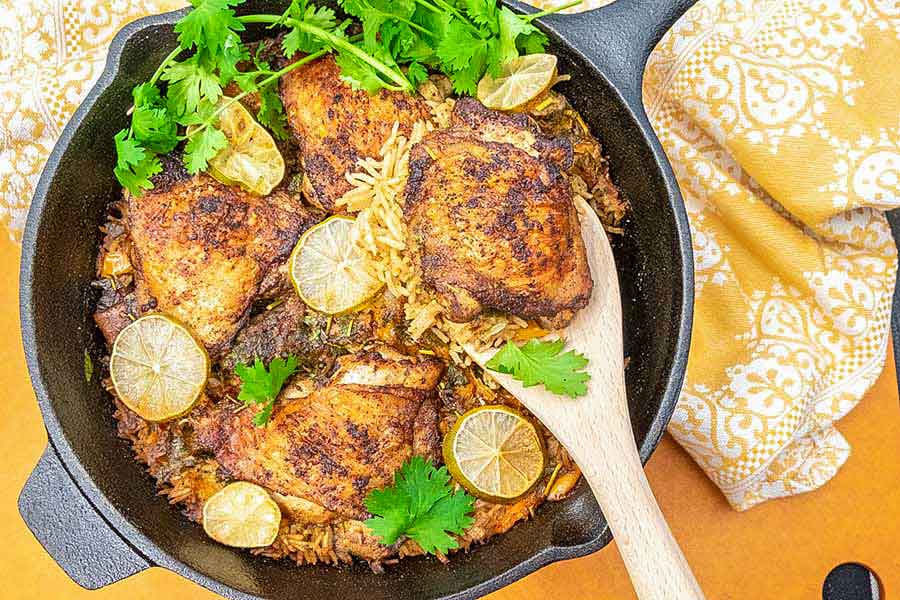 February weeknights tend to be super busy, so the last thing you need is a complicated dinner. Keeping weeknight meals is always appreciated, especially when the meal is hearty and healthy such as the Chilli Lime Chicken With Chorizo Rice!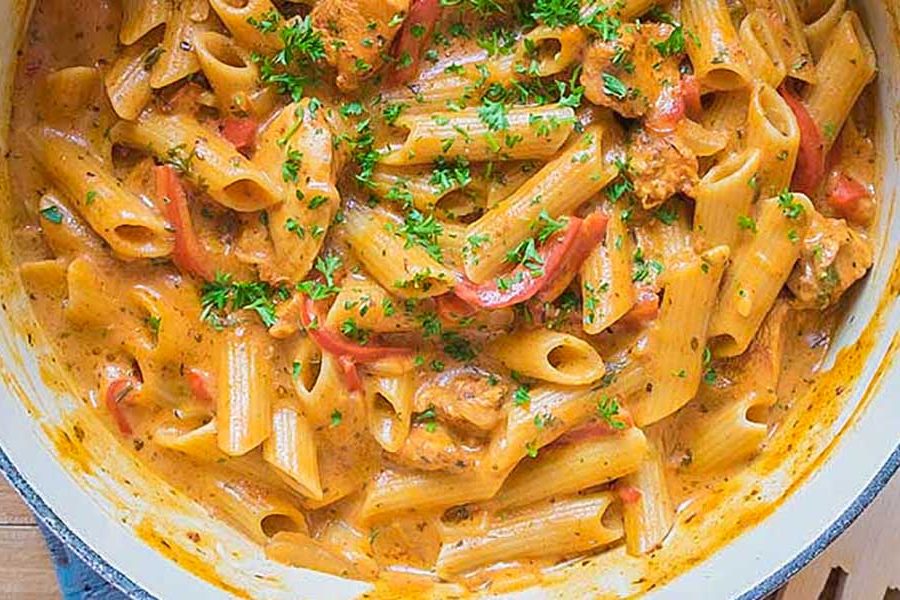 This classic Gluten-Free One Pot Chicken Paprikash Pasta meal is cooked in a lightly spiced sauce with added creaminess of sour cream. This chicken dish is typically served over noodles or with rice and is comforting, especially for cold evenings in February.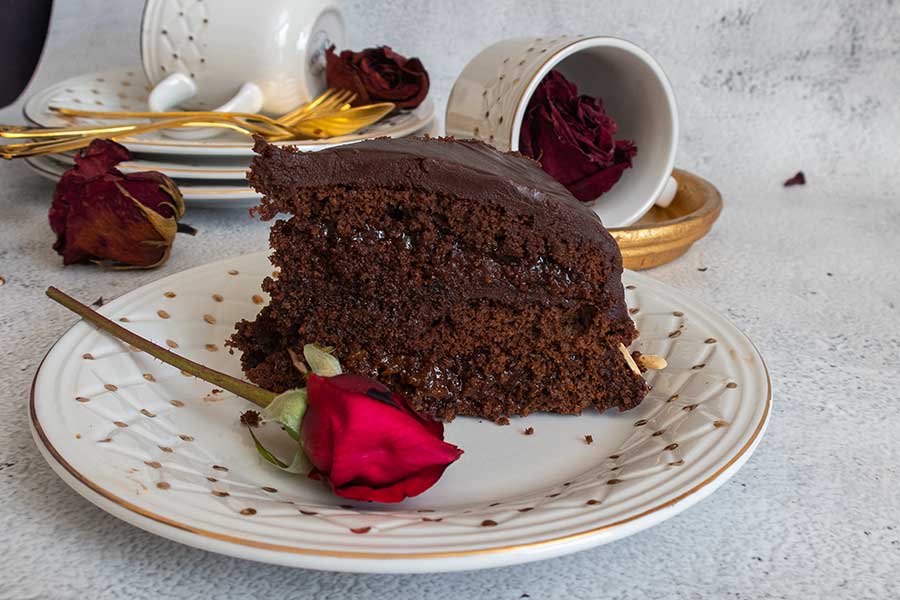 In February, we celebrate Valentine's Day. And a great way to indulge is with Gluten-Free Sacher Torte dessert. You can't go wrong with chocolate.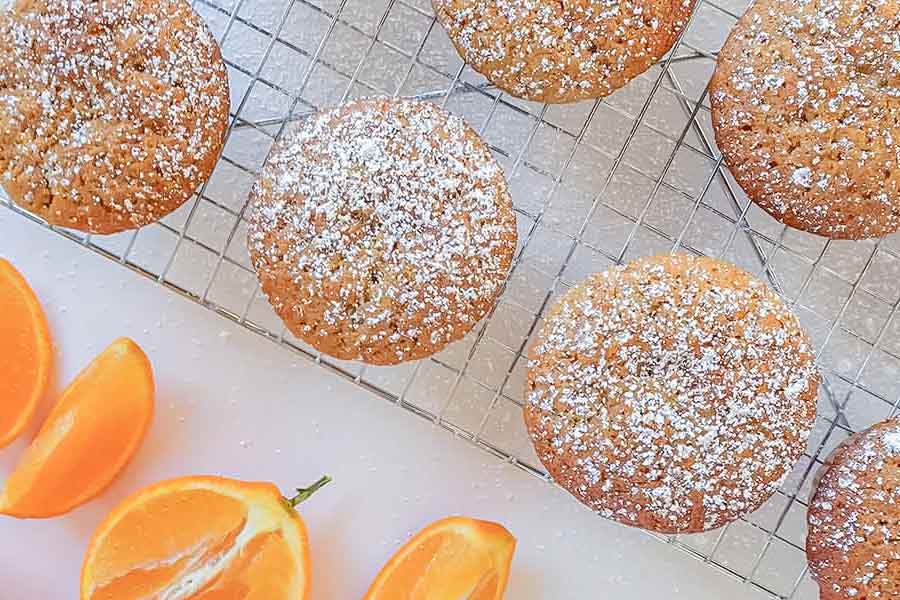 Try these Gluten-Free Orange Yogurt Muffins to brighten up a dull February morning. The delightful fragrant muffin with a tart, refreshing taste of orange will start your day on the right note.
You can always have more noodle recipes. This Gluten Free Spicy Sambal Pork Noodles with Bok Choy dish is super simple to put together and makes an easy weeknight meal in February. The key ingredients are ground pork, ginger, garlic, hot chilli sauce, tamari sauce, and noodles. For freshness and healthiness, some bok choy. YUM!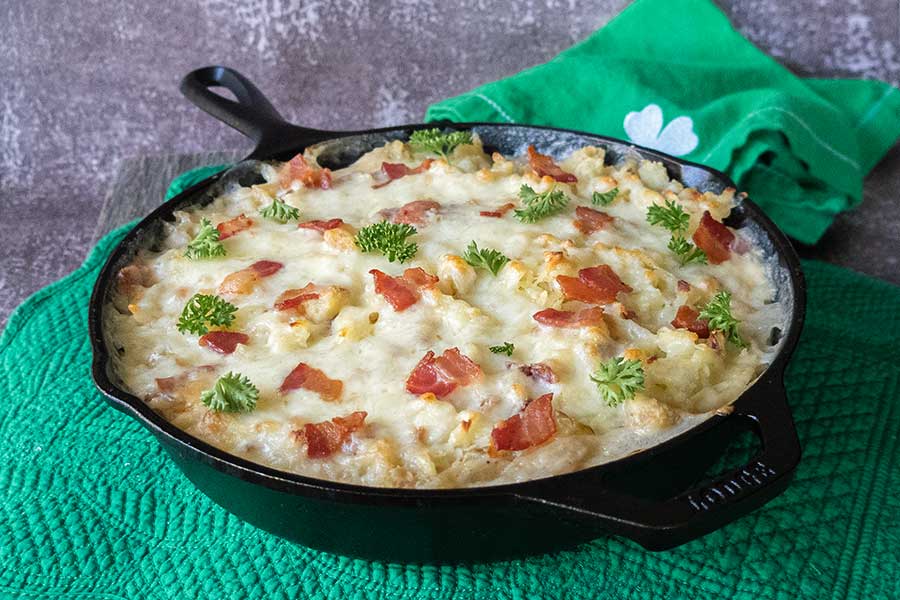 The Irish Skillet Potatoes With Cabbage casserole is about fluffy potatoes with layers of tender cabbage, caramelized onions, bacon, and a topping of cheese with extra crispy bacon. This dish can be served as a side or main with a green salad. This hearty dish is a sure February pleaser!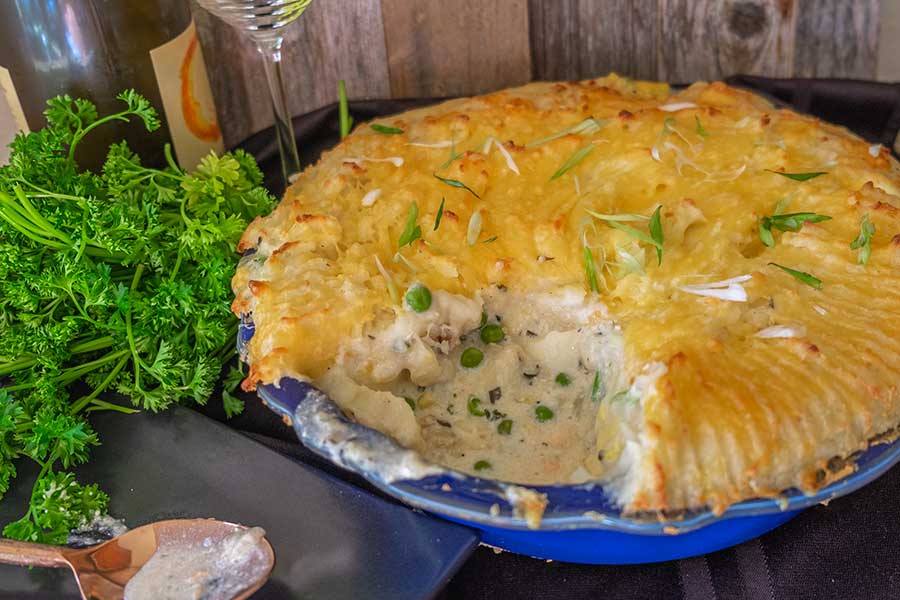 We should include at least one hearty fish dish in February. This Gluten-Free Fish Pie is about delicate fish, mildly seasoned creamy white sauce, veggies, fluffy mashed potato topping, and a sprinkle of cheese baked until crispy.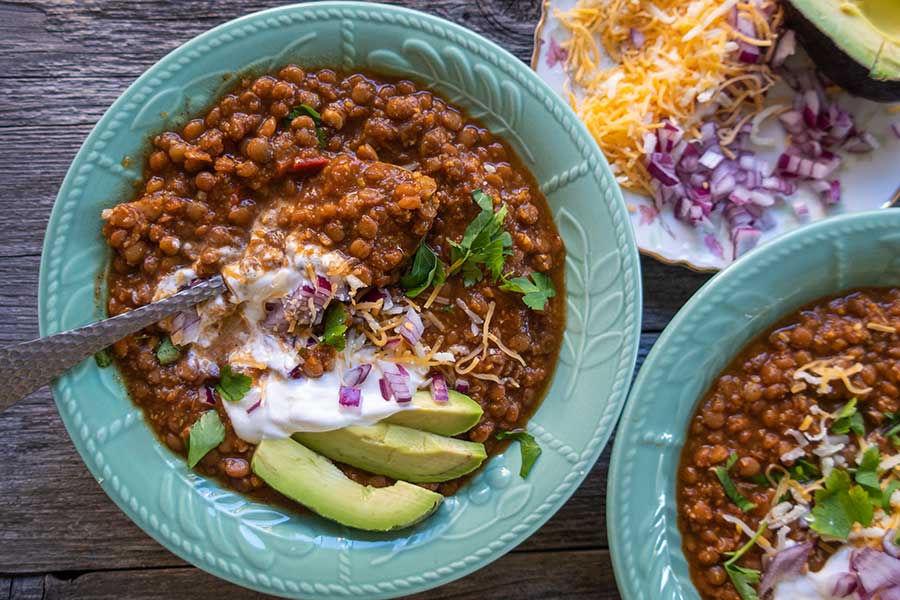 This month is also about vegetarian meals, and this Vegetarian Lentil Chili is no exception. This is a healthy gluten free vegetarian meal you can feel good about eating.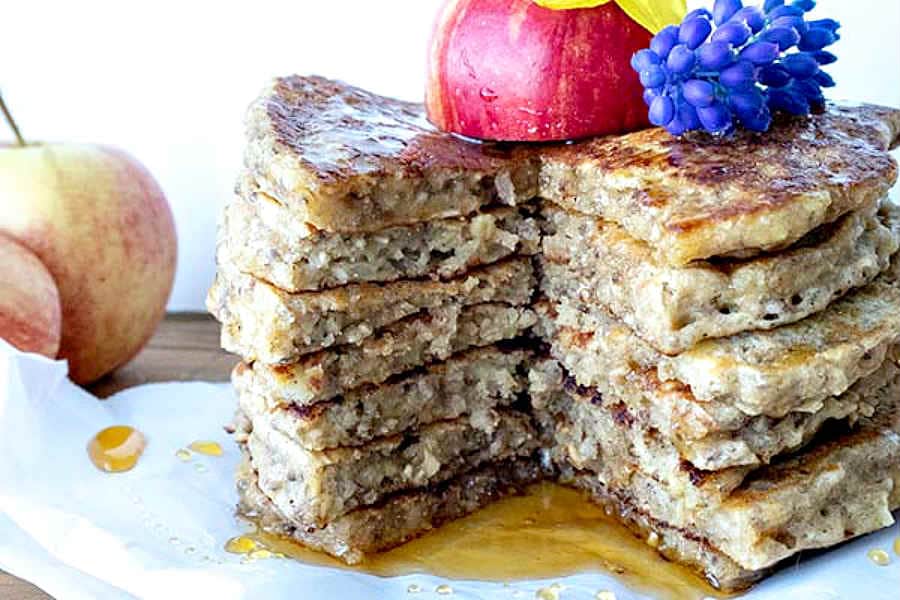 You will love these Gluten-Free Vegan Apple Oatmeal Pancakes. Not only because they are incredibly delicious, with a perfect texture, but the apple oatmeal pancakes are also packed with nutrients, making them a good choice for breakfast in February.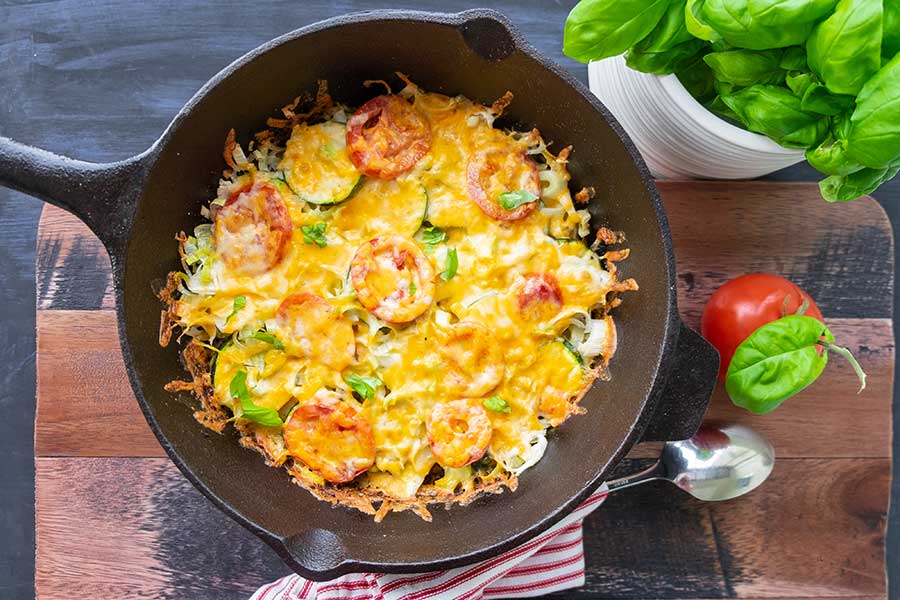 This is a February low-carb dish. Zucchini Gratin with Bacon and Leeks is a layered casserole made with zucchini, caramelized onions, leeks, bacon, tomato and two types of cheese. This cheesy gratin is a low-carb recipe and is easy to whip up.
Simple tips for eating gluten free?
Here is a quick refresher when following a gluten free diet. Choose naturally gluten free foods such as fruits, vegetables, meat, and fish; avoid processed foods; read labels carefully; and ask questions when dining out.
When cooking at home, be sure to use separate utensils and cookware for preparing gluten free meals.
gluten free recipes in February – the highlights
If you're looking for some delicious and gluten-free recipes to try this February, why not check out our selection specially chosen for you? We've rounded up our favorite gluten free recipes that are perfect for the colder months.
So whether you're celiac or trying the gluten free diet for the first time, why not give these recipes for February a try? In addition, if you would like to check out our most popular recipe roundups, here are three posts that have shaken up the kitchens of novice and seasoned chefs at home.
_____________________________________________________