20 Most Popular Chicken Recipes of 2023
Today we are sharing our readers' favourite gluten-free chicken recipes of 2023. Budget-friendly, easy to whip up and insanely flavourful. With poultry being one of the most popular and most affordable meats in America, it's not surprising chicken recipes are often go-to easy weeknight meals.
As per our readers' choice, the top winners were one-pot chicken dinners. They are simply made with fewer ingredients without sacrificing flavours. Our readers love chicken recipes for last-minute meals or that intimate dinner for someone special. And yes, some recipes may surprise you!
Our Indian-inspired and Asian chicken recipes may become your favourites if you like to venture using exotic spices.
Whatever is your favourite chicken recipe on this list, you will find the chicken is tender, flavourful and easily made. We are confident you will not be disappointed. Our list starts at number 20 and goes all the way to number 1.
20 Most Popular Chicken Recipes of 2023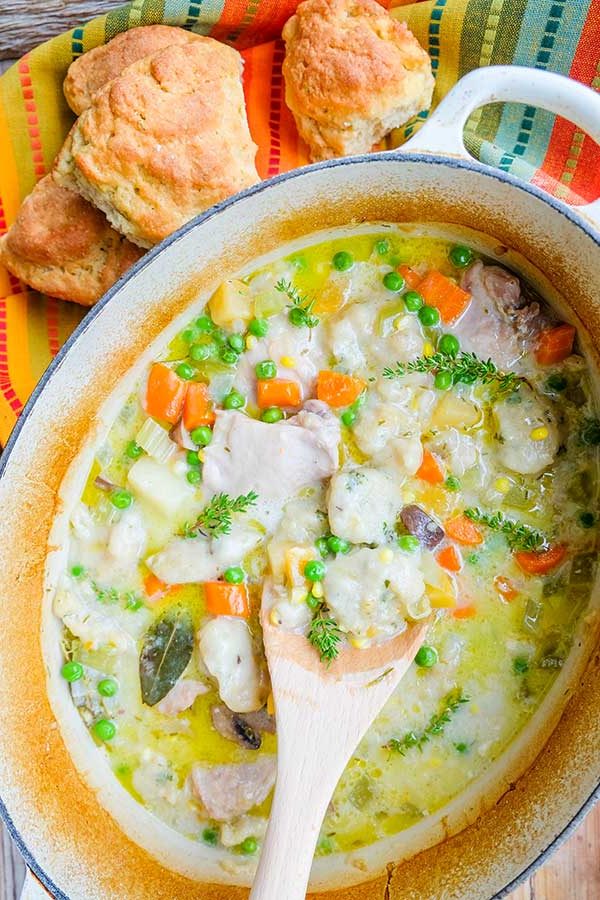 The thick, rich, flavourful sauce with tender chicken and healthy vegetables are topped with gluten-free fluffy dumplings made with chives. The flavours smouldering in your mouth are unforgettable. So much deliciousness in one dish!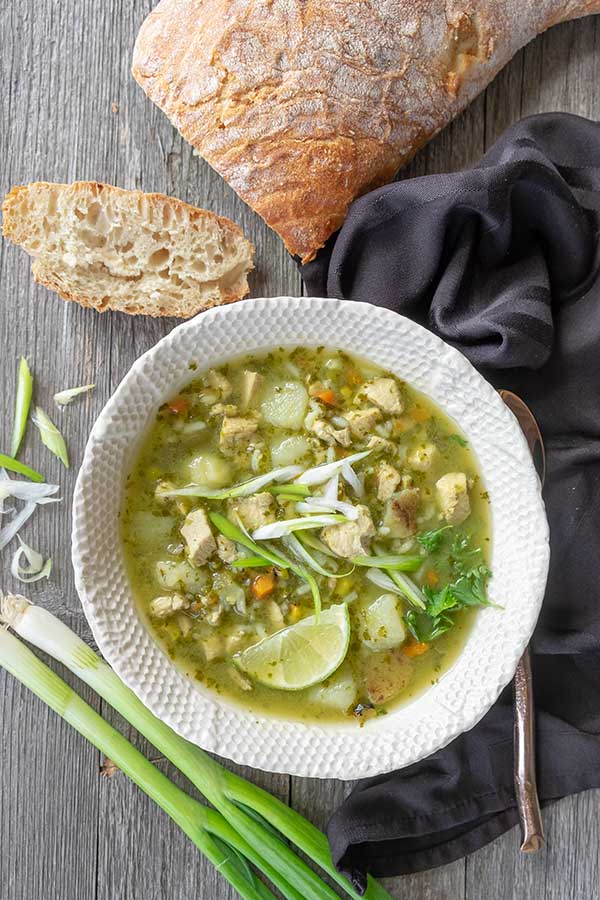 What I love about this soup it can be served as a starter or as a main. The soup is hearty, flavourful and has plenty of veggies. This soup is made with tender chicken, potatoes, poblano peppers, rice, lime juice, carrots, peas, corn, and plenty of fresh cilantro. The soup is a lighter version of chicken chowder with Peruvian flavours.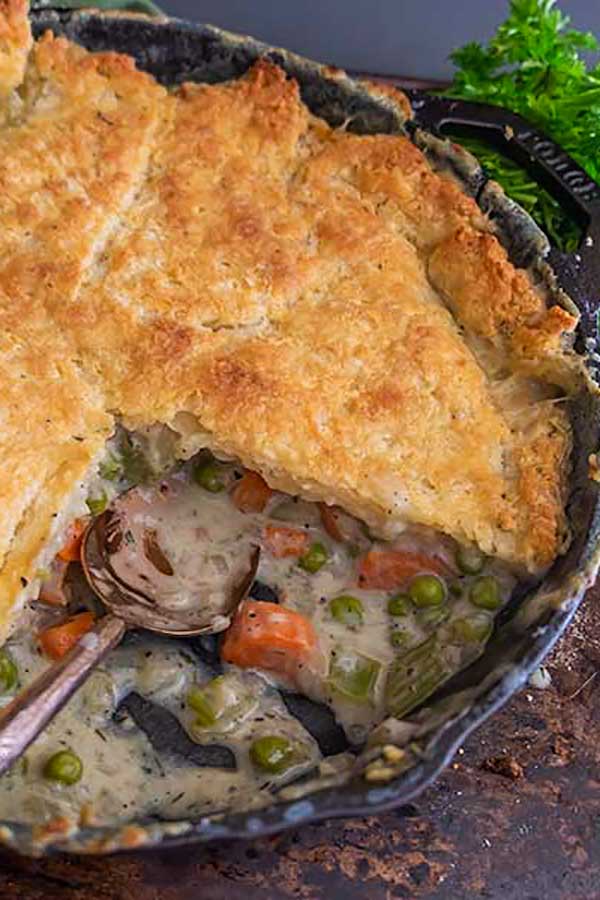 Don't be intimidated making a gluten-free chicken pot pie. This is an easier version with all the classic ingredients. Chicken, carrots, peas and herbs cooked in a creamy gravy and topped with a buttery crust. This dish is made simply using only one skillet.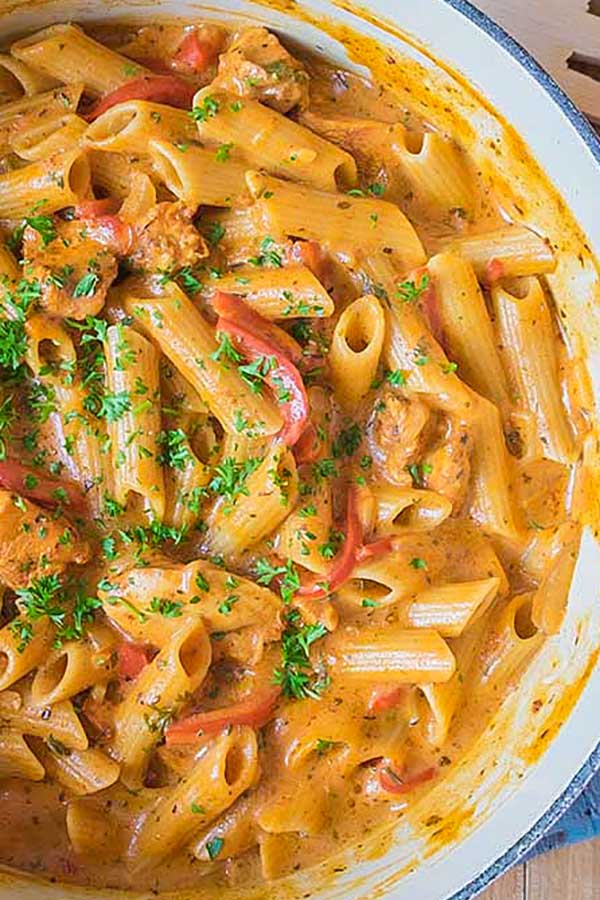 This gluten-free recipe is based on the classic Hungarian chicken paprikash dish. This dish became an easy, one-pot weeknight meal with added pasta and sour cream. So much creaminess and tender chicken is hard to resist—a hearty meal in under 40 minutes.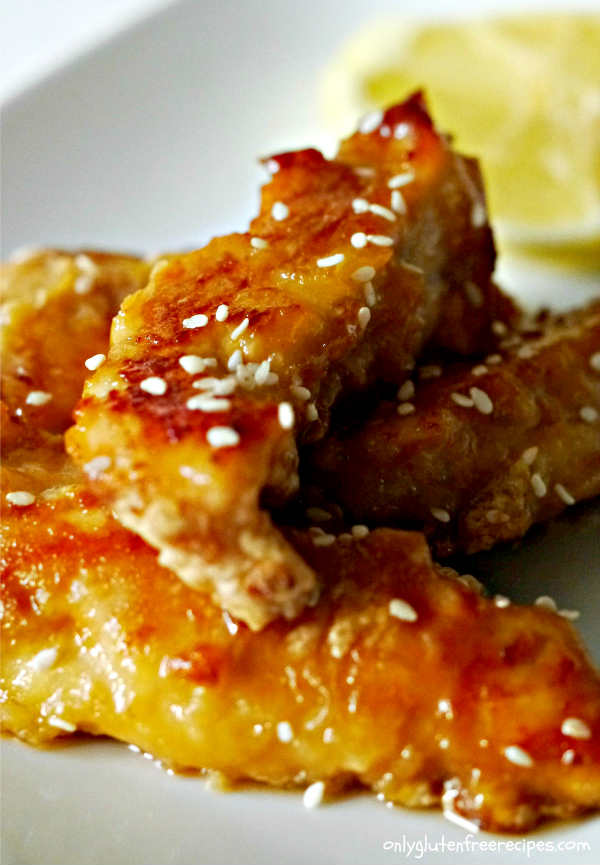 Gluten-Free Lemon Chicken, like take out – crispy chicken tenders coated in a delicious, lightly sweetened lemon sauce. Using only fresh lemons is what sets this chicken dish apart from most.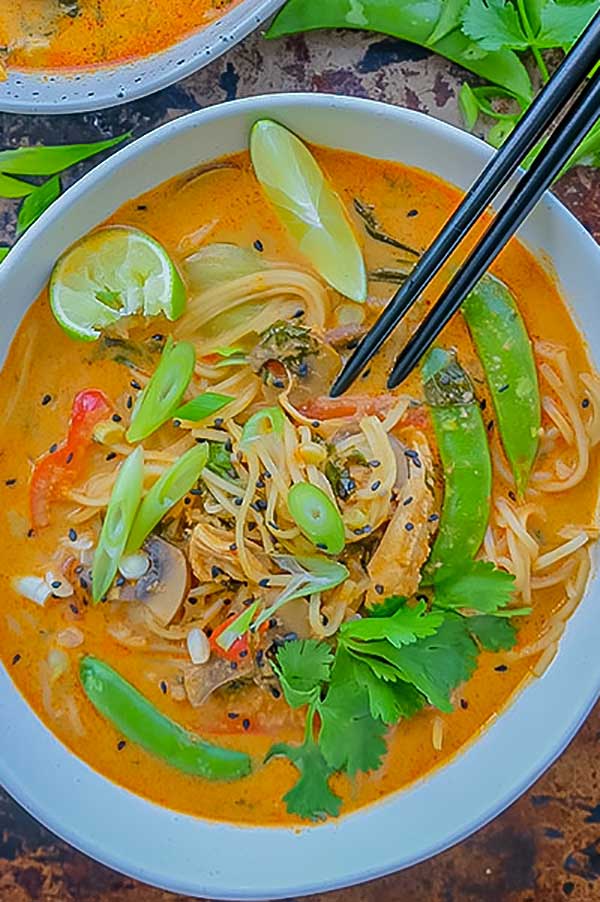 A quick and easy one-pot creamy Japanese-inspired gluten-free chicken noodle dish. This 30-minute recipe is a satisfying, hearty dish packed with veggies, chicken and creaminess from cashews.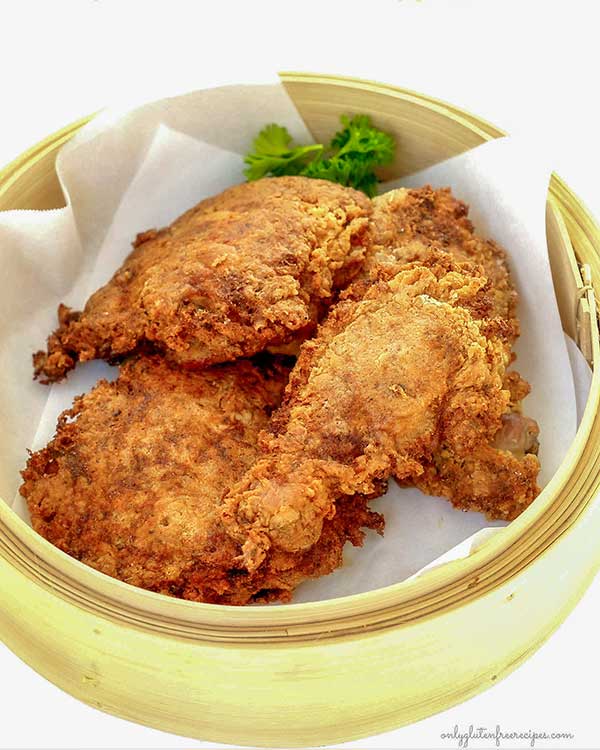 Who doesn't love crispy fried chicken? This recipe is a healthier version of the traditional deep-fried chicken. The crispy gluten-free coating is made with buttermilk, spices and flaxseed and the chicken is flash-fried then baked. OMG…SOO GOOD!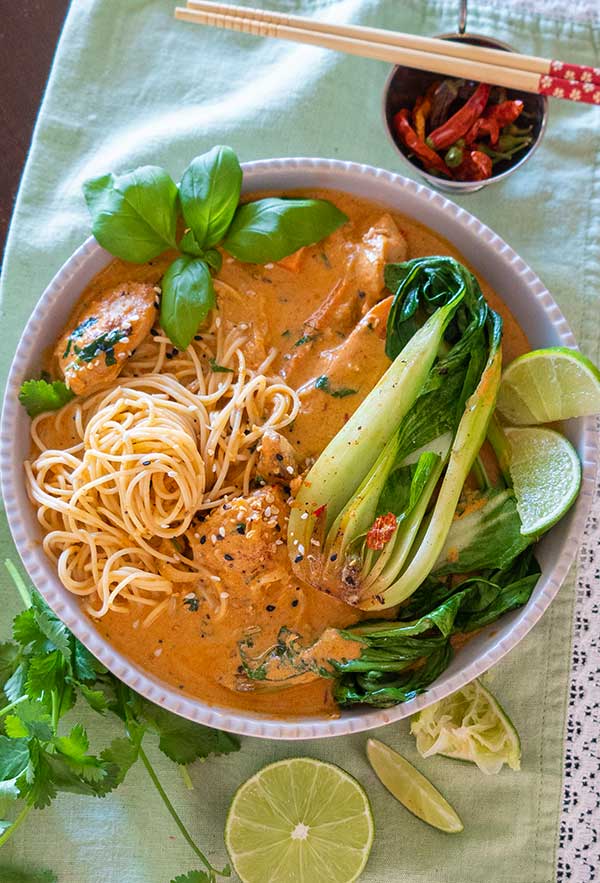 Lightly flavoured chicken, bok choy, mushrooms and carrots cooked in the creamiest sauce and flavoured with Thai spices, fresh lime juice and fresh herbs. This dish is made with healthiness in mind for under 30 minutes!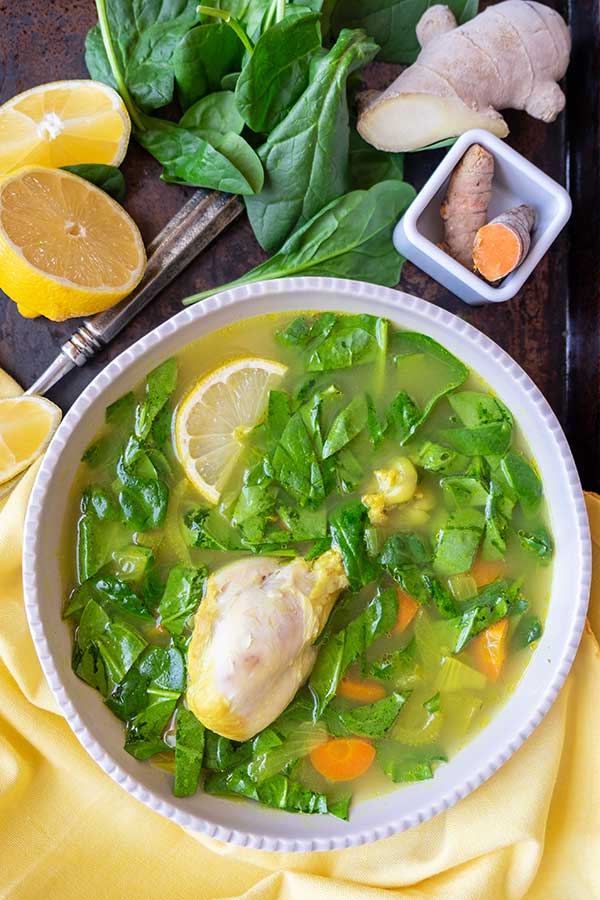 Soothing, comforting and gentle. This chicken soup reminds us how subtle and delicate soups can be and why they make us feel so good! Using an Instant Pot will retain more nutrients than simmering the soup on the stove. The soup also cooks a fraction of the time.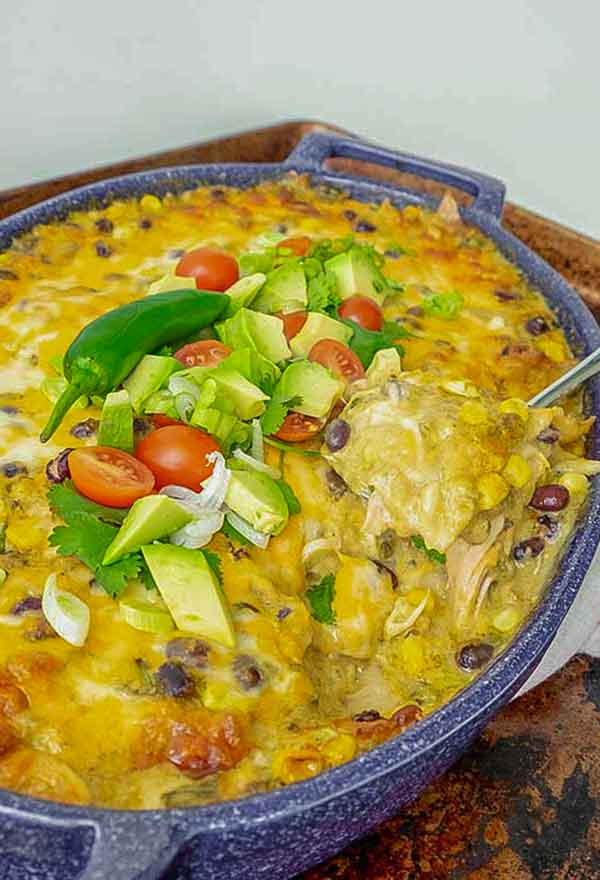 An easy casserole recipe made with layers of rotisserie chicken, homemade enchilada sauce, gluten-free tortillas, sour cream, green onions, Mexican spices, and baked with cheese. Insanely delicious!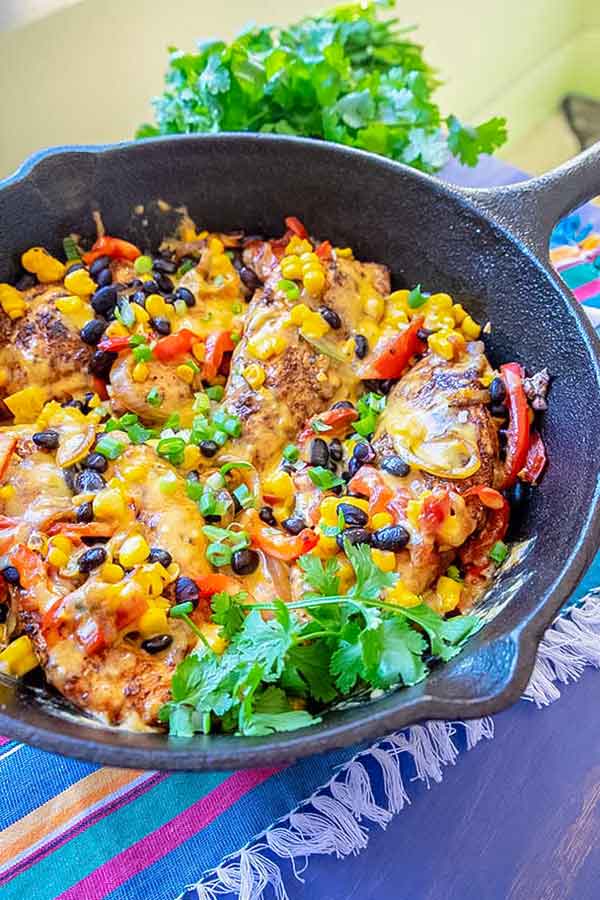 This skillet dinner is packed with vibrant veggies such as bell peppers, black beans, tomatoes, and corn. In addition, this Santa Fe chicken dish is cheesy and flavoured with Mexican spices. YUM!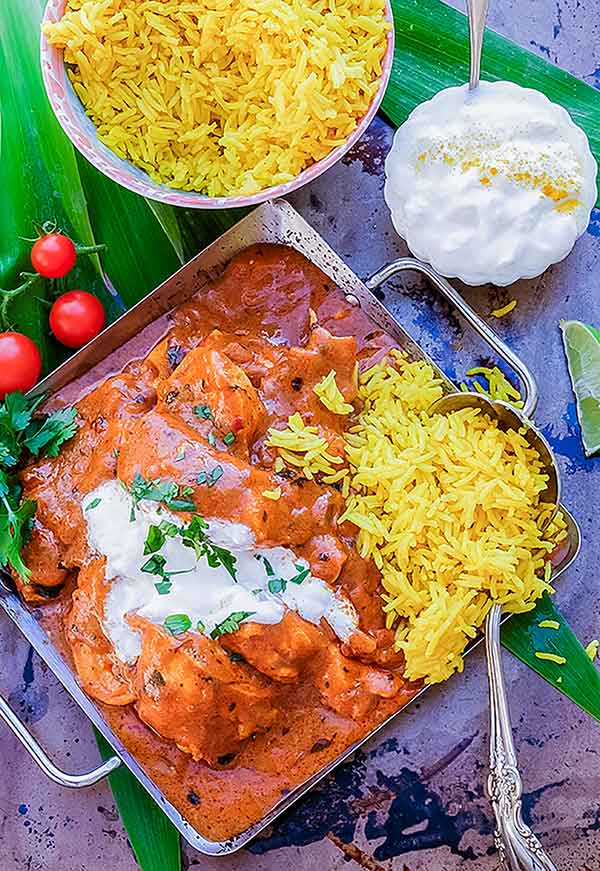 Don't let the title fool you. This version of the most popular chicken dish in Indian restaurants is made without butter. This recipe is a simplified low-fat version without compromising the flavour.


This Vietnamese curry is ready under 30 minutes from start to finish making this a quick and easy weeknight meal. Most Vietnamese dishes are naturally gluten-free, and so is this chicken curry.


This gluten-free chicken pasta dinner recipe is above the classic chicken cordon bleu. Layers of creamy chicken, spinach, pasta and ham create unforgettable flavours—a delicious casserole for any night of the week.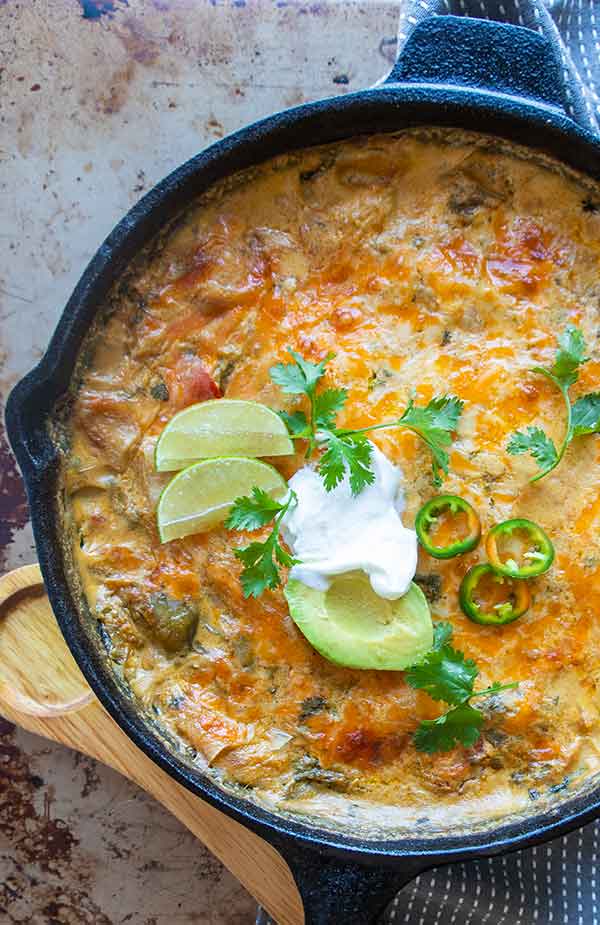 Family style Mexican-inspired dish made from scratch. Think rich, creamy sauce, with chicken, tomatillos, bell peppers, green chillies, tortilla, fresh cilantro and plenty of cheese. Best comfort food when you need it the most.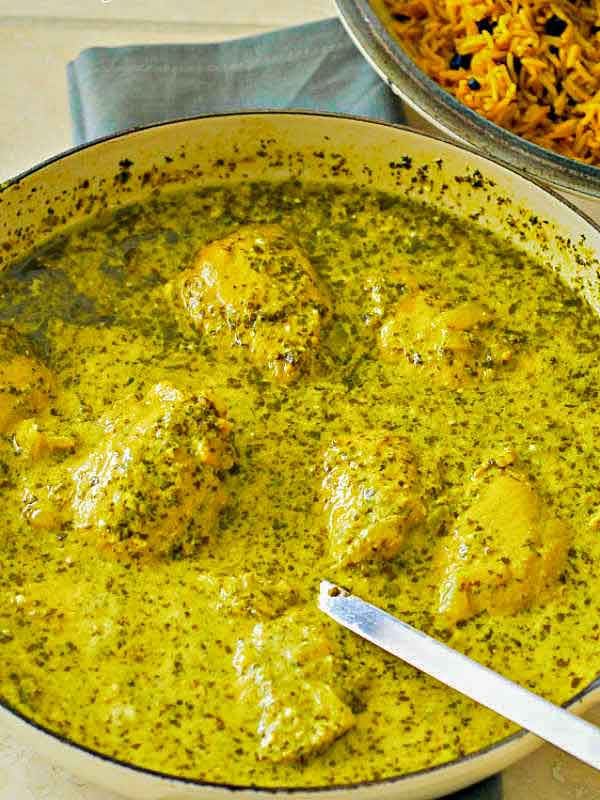 A modern version sometimes called Pahari chicken simplified, but still keeping the exquisite flavours. This Indian recipe is all about the marinade — a thick spiced yogurt paste. The chicken is then cooked in the marinade itself. OMG SO GOOD!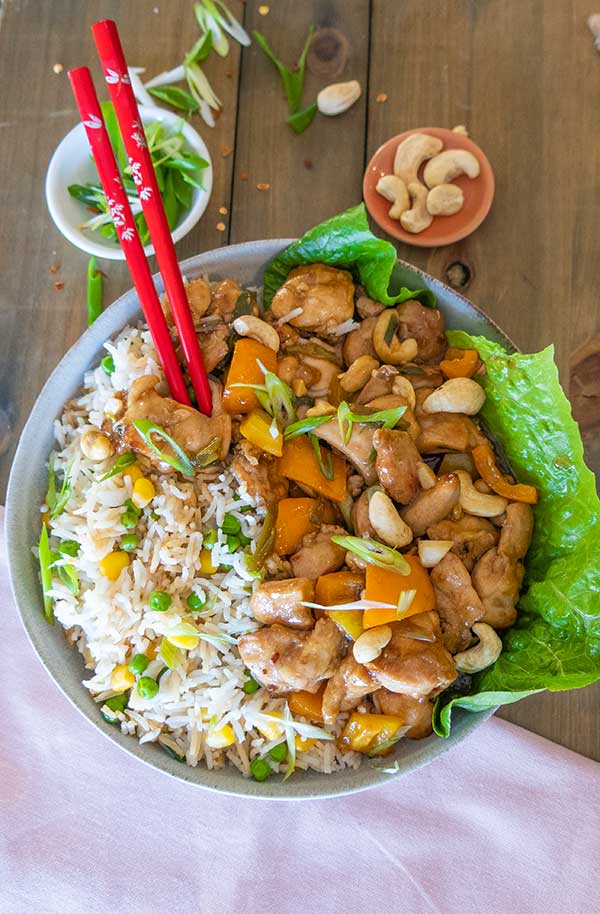 Kung Pao sauce is probably one of the most flavourful sauces you can add to chicken. The chicken is baked and not fried, then tossed in the sauce. By avoiding the deep-frying, the recipe was much simpler and healthier.
Marinating the chicken in a tasty sweet and sour sauce gives this dish an insanely delicious flavour and crispy skin. Yes, this dish is all about sweet and sour sauce made with orange, ginger and honey.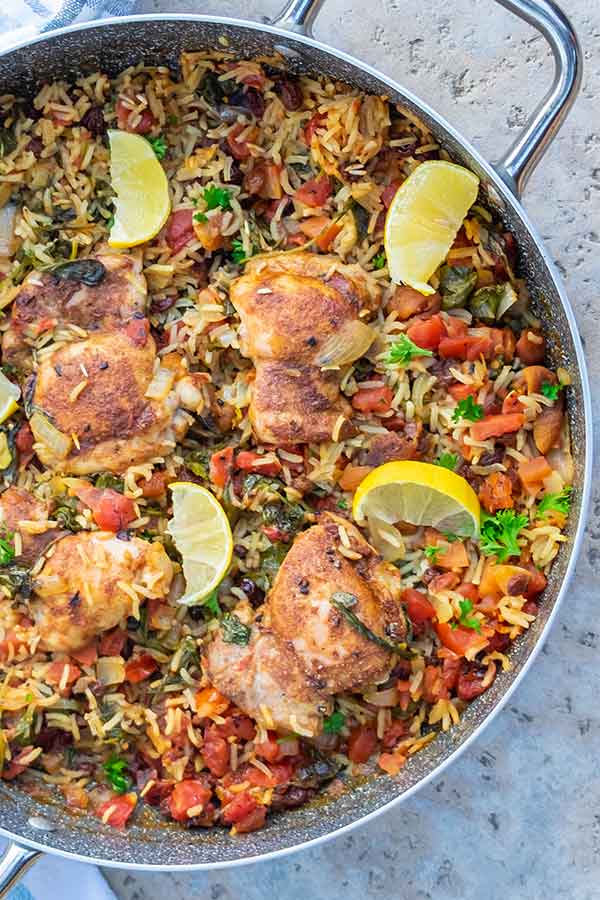 The chicken dinner is made simply in one skillet using a blend of seven spices, raisins and dried apricots. This casserole is made with chicken, rice, veggies, and authentic Morocco flavours.
The winner!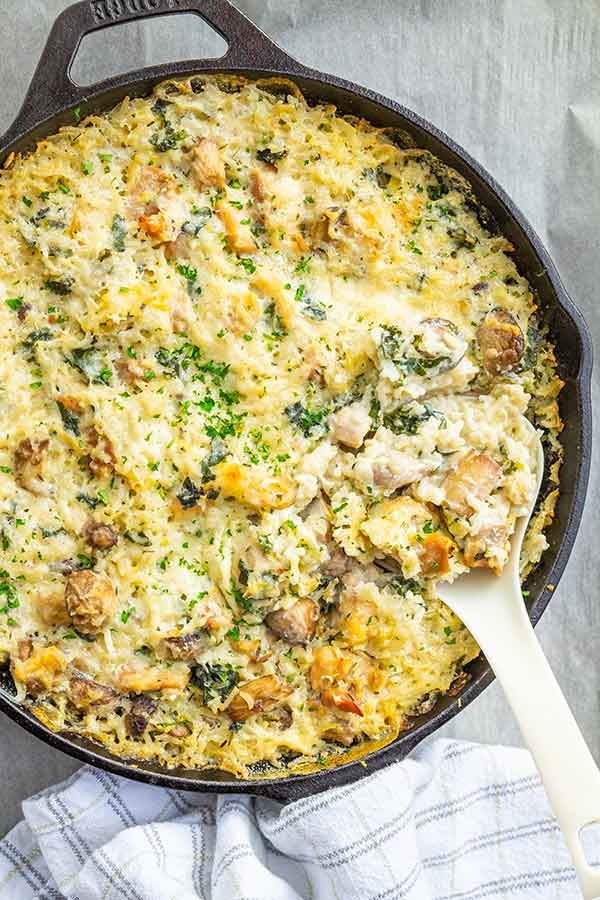 The most popular gluten-free chicken dinner made in one pan for a lazy night. This casserole is a feel good dish with chicken and mushrooms in a cream sauce, kale, rice, lemon zest and cheese.
Let's Connect!
Be sure to FOLLOW US on FACEBOOK or, check us out on PINTEREST. And don't forget to sign up for our newsletter. We always have something new and exciting for you!
Many thanks!
Kristina xx