13 Creamy Soups to Make This Winter
A bowl of hot creamy soup will take the chill of a cold winter day and bring back the nostalgia of home cooking. Silky, smooth gluten-free soups can replace a complete meal and satisfy even big appetites.
A creamy soup does not have to be made with dairy. Some soups are made with cream, some with coconut milk, and others with blended veggies. And they all taste deliciously creamy.
Today we are featuring gluten-free recipes ranging from light, silky vegetarian to rich and hearty seafood soups. Add fresh gluten-free butter rolls, cheesy mashed potatoes biscuits or gluten-free crusty French bread, and dinner is ready!
Making homemade soups is an easy way to feed your family healthy, satisfying food using fresh ingredients and tantalizing flavours for everyone to enjoy!
The best part about making soups, if you don't have all the ingredients, you can always improvise. Or, you can change the flavours to your liking by using your favourite herbs and spices.
Our best gluten-free creamy soups this winter!
The smoky broth is combined with the creaminess of fresh corn, cheese and cream. Add bites of bacon, caramelized onions, a sprinkle of herbs, and although not a classic, this creamy soup is soothing, comforting and gluten-free.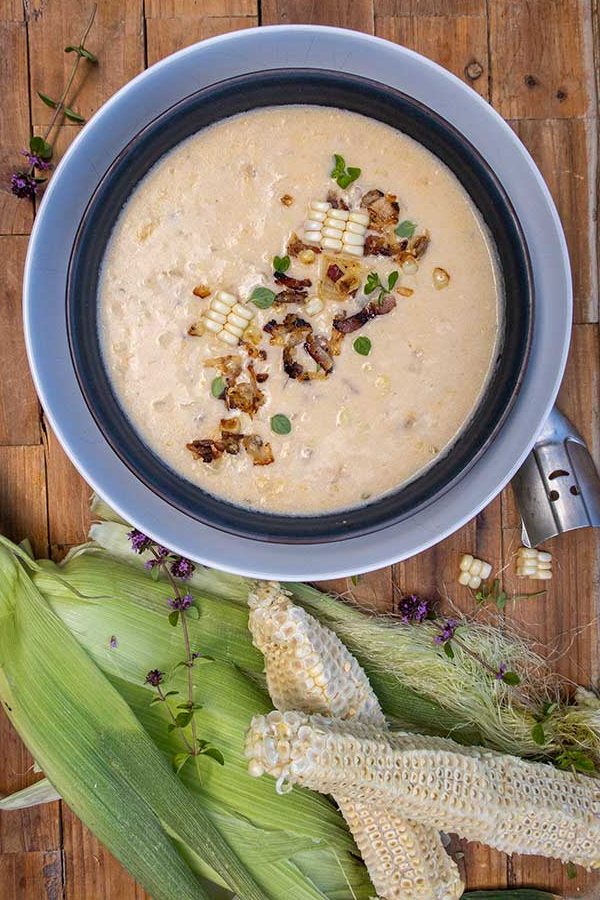 Tender chicken cooked in the most flavourful mushroom broth, with a hint of thyme and lemon zest. For extra creaminess some Parmesan cheese, cream and rice.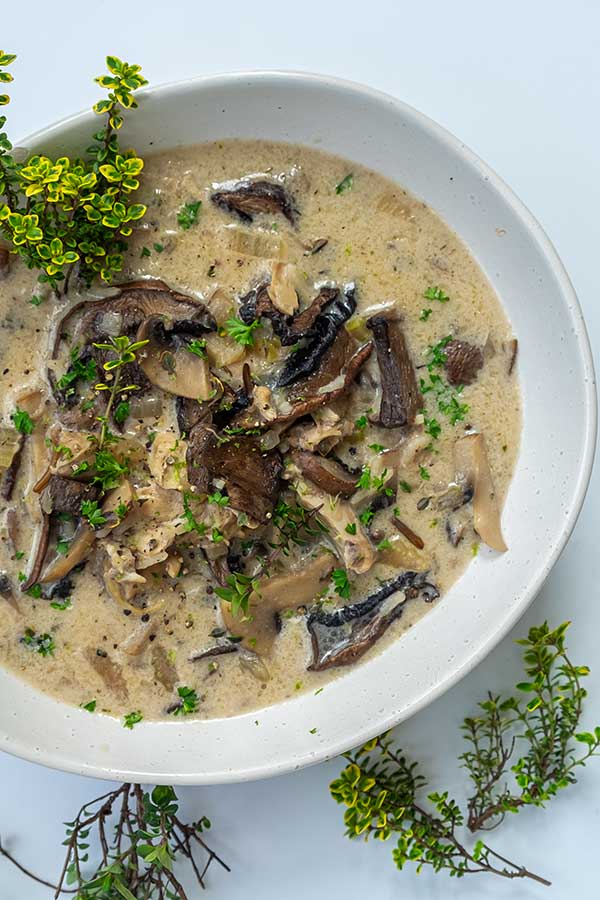 A hot creamy Thai vegetable soup is a meal you can curl up with and feel warm all over. This creamy soup is made with a wide range of vegetables, garlic, ginger, lime juice and Thai flavours. The creaminess comes from light coconut milk. This Thai vegetable soup is made without a drop of dairy.
The healthy vegan soup is lightly flavoured with nutmeg, cinnamon, lime juice and a boost of spicy ginger. With added cashews for extra creaminess. I promise you, this creamy cashew carrot ginger soup will not disappoint! A soup that is creamy and thick without dairy and grains.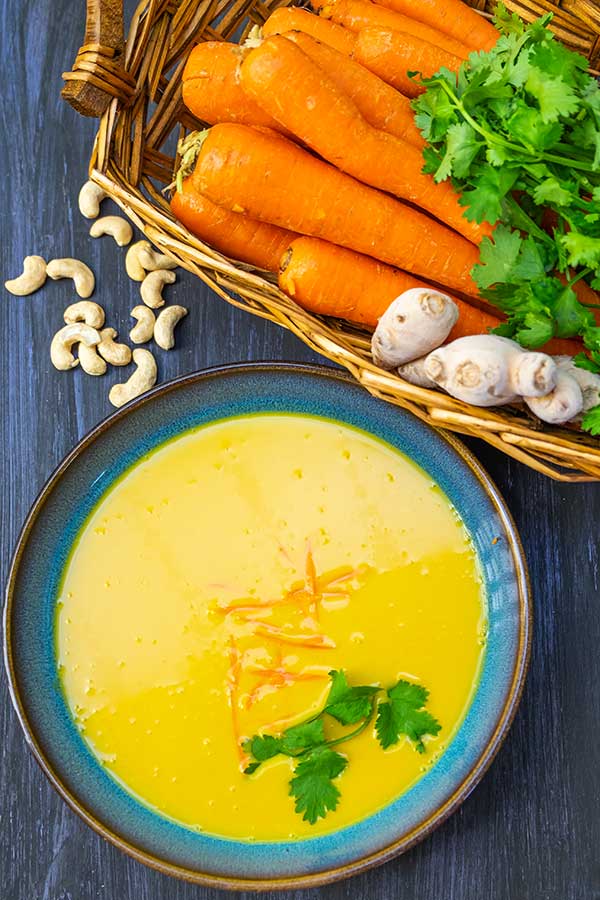 A 30-minute soup filled with ground beef, Tex-Mex spices, onions, garlic, tomatoes, black beans and rice. The Tex-Mex soup is simmered in a tasty broth and the creaminess comes from light cream cheese, adding extra creaminess to this exceptional soup. Soo good!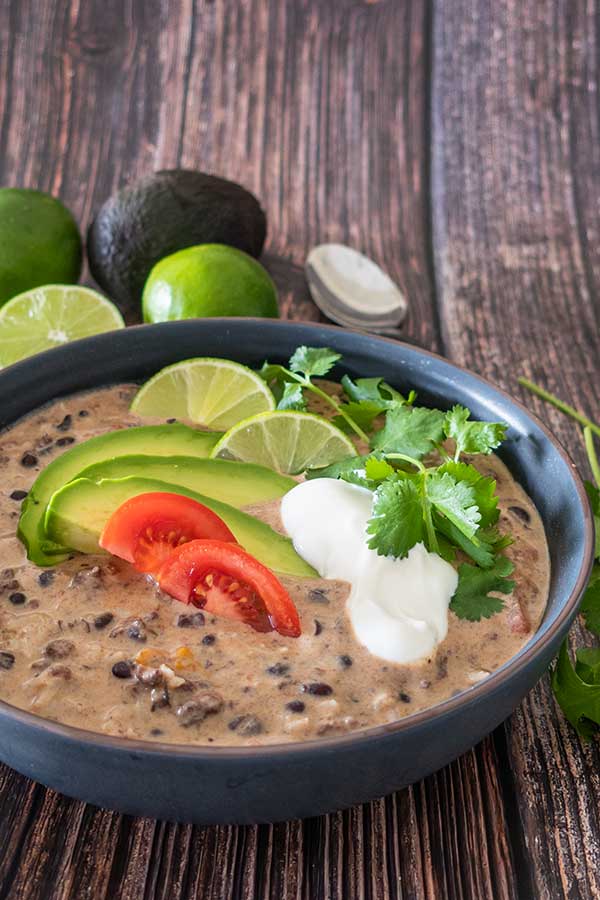 If you are watching your calories this soup is good for your waistline! And, the creamy asparagus soup is acceptable for paleo, vegan, whole30 and gluten-free diets! The extra creaminess comes from light coconut milk and blended veggies.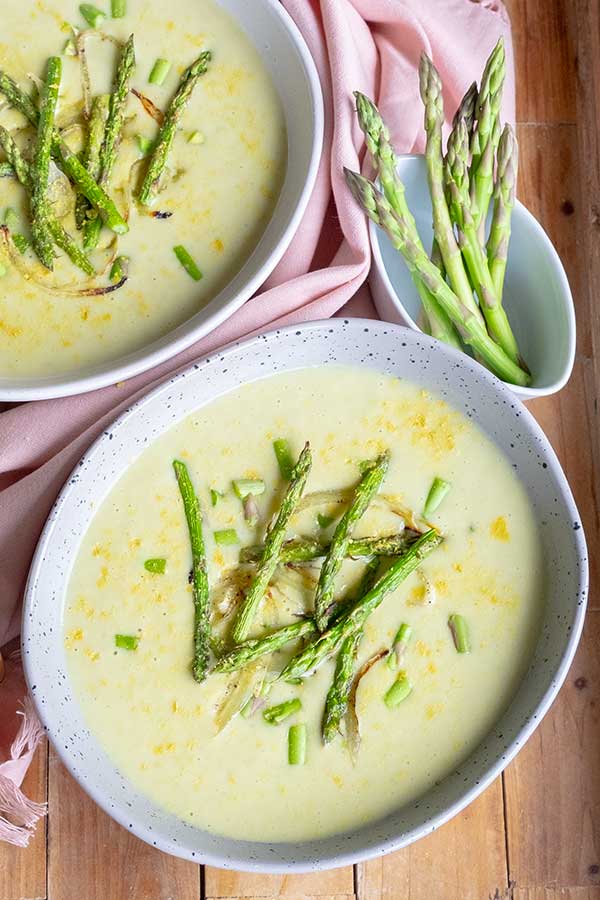 If you have only 30 minutes to make satisfying creamy soup, this recipe is for you! Spicy and savoury flavour and creamy texture. You would never know it, but this recipe is made with only a handful of ingredients.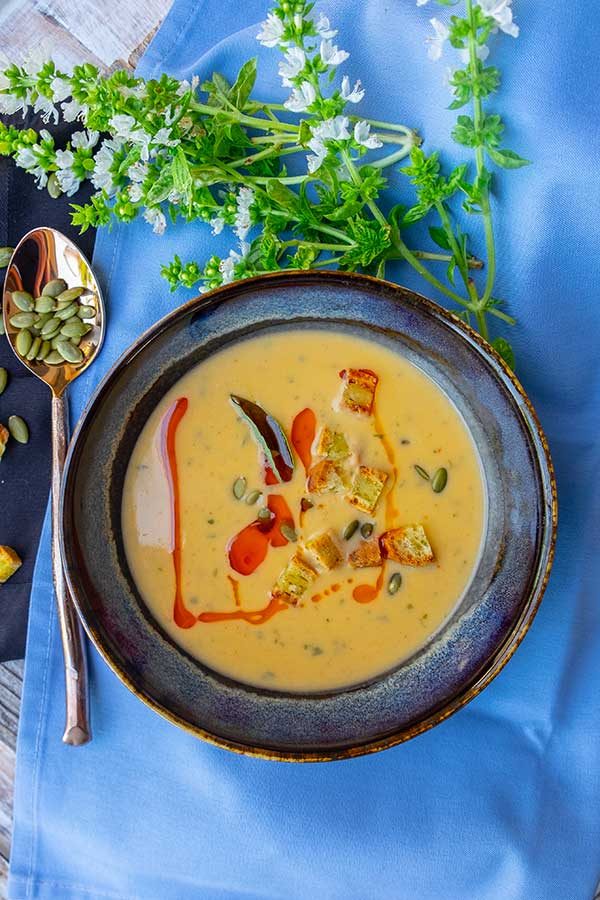 A french creamy soup made with healthy leeks and potatoes. Typically this soup is served chilled. In the winter months, this soup can be heated and enjoyed as a creamy leek and potato soup. It's insanely rich and delicious without dairy.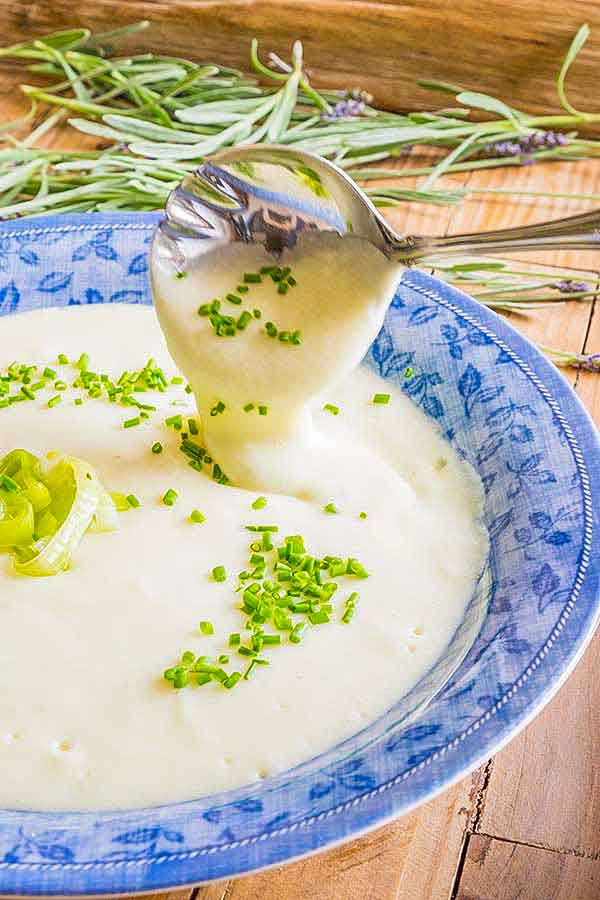 Thick and creamy supreme Clam Chowder filled with clams, potatoes, bacon, sweet charred corn and extra veggies. This recipe is not the classic New England clam chowder, but it is the clam chowder of all chowders. The creaminess comes from the cream…yes a full on dairy-filled soup!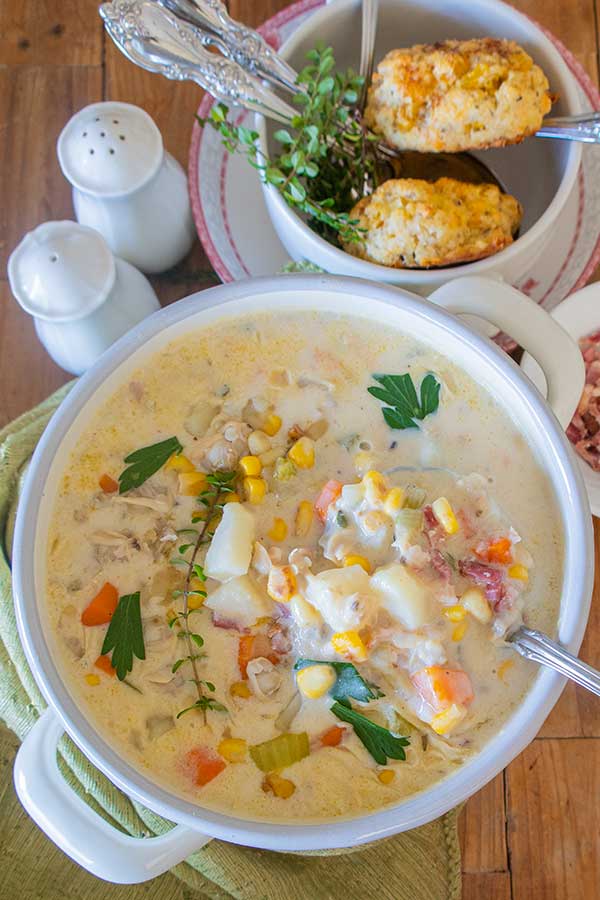 The creaminess in this Mexican-style soup comes from blended veggies. So no dairy or coconut milk, just healthy veggies. This gluten-free, creamy tortilla soup recipe is one of those rich meals for when you are craving comfort food.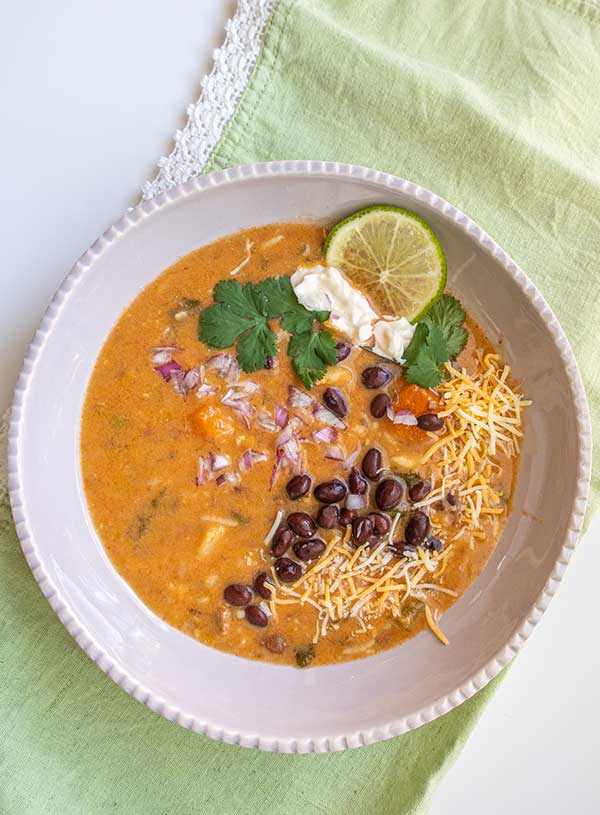 A one-pot flavourful creamy Thai-Style Cashew Chicken Ramen. This hot, hearty meal is cooked under 30 minutes featuring Japanese noodles. This incredibly flavourful dish is one of our most downloaded soup recipes.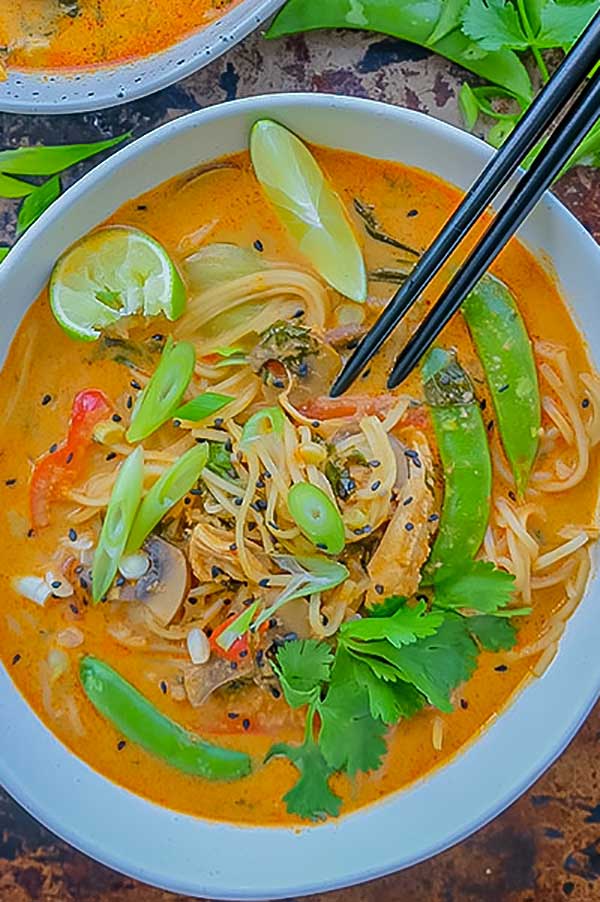 Here is a classic French-style creamy soup packed with flavour, made with simplicity and healthy nutrients. This healthy recipe is made with cream and yogurt. However, you can substitute coconut milk for the dairy and keep it dairy-free.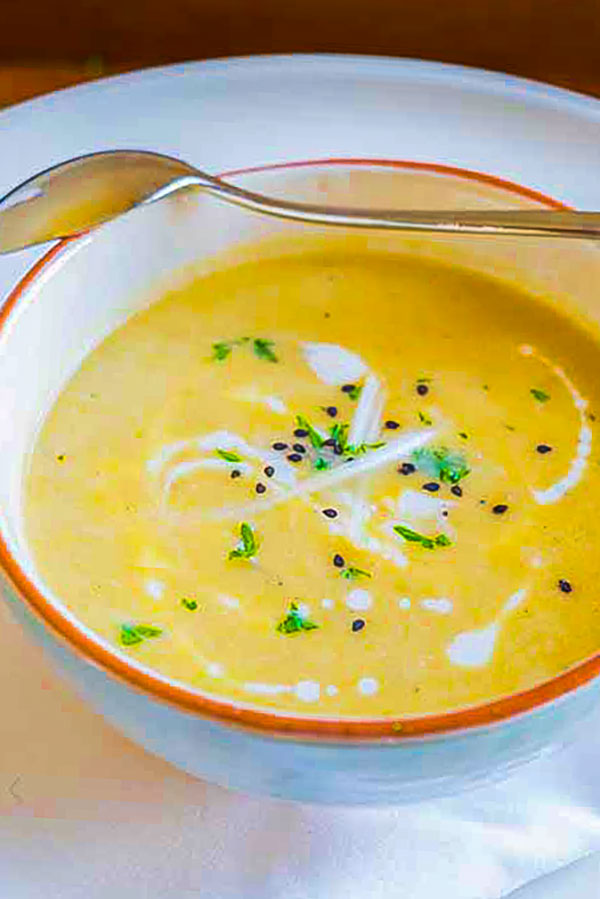 This Indian inspired hearty soup is made with potatoes, tomatoes, peas, onions, garlic and spinach. This is a thick creamy soup mildly flavoured with curry and fresh lime juice. Healthy and comforting soup for everyone to enjoy!