12 Ways to Transform Leftover Turkey 
The holidays are over, and you most likely have some leftover turkey. One of the great things about using leftover turkey in recipes is that it's a very versatile ingredient. These gluten free recipes offer a variety of ways to enjoy leftover turkey, whether you're in the mood for comfort food, something nutritious, or a quick and easy meal.
You can add leftover turkey to soups, stews, casseroles, stir-frys, fried rice, salads and more. It's also an easy way to add lean protein to your diet.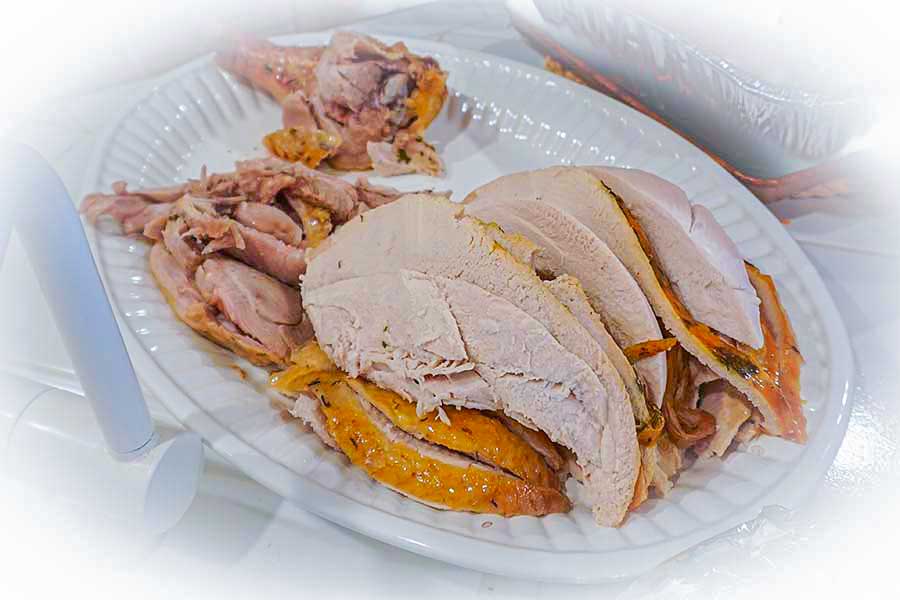 Things to know about leftover turkey
Leftover turkey can be transformed into delicious and creative dishes beyond the typical turkey sandwich. However, here are a few things to know about using leftover turkey in recipes.
Is it safe to eat leftover turkey?
Yes, it is perfectly safe to eat leftover turkey as long as it has been properly cooked and stored.
Does turkey taste good the next day?
The answer is that it depends. Some say that turkey tastes even better the next day, while others find it dry and not as flavorful.
If you enjoy leftover turkey the next day, we recommend reheating it in a broth or gravy to help add moisture and flavor.
Can you freeze leftover turkey?
Yes, you can freeze leftover turkey. It's a great way to have turkey on hand for quick and easy meals later on. Wrap the turkey pieces with cling wrap, place them in freezer bags, and store them in the freezer for up to four months.
Thaw it in the refrigerator overnight before use, then add it to your favorite recipes.
How long will leftover turkey keep?
Leftover turkey will keep for up to three days in the fridge. After that, it should be frozen and used within four months. When reheating, make sure the turkey is piping hot all the way through before eating.
How to keep the leftover turkey moist and tender?
You can do a few things to ensure your leftover turkey stays moist and tender. Allow the turkey to rest for 30 minutes after cooking before carving or shredding if you have the time. This allows the juices to redistribute throughout the meat, making it more flavorful and moist.
How to reheat leftover turkey?
There are a few different ways that you can reheat your leftover turkey. One way is to slice the turkey, put it in a pan with a few spoons of broth, cover and reheat it on low. Another way is to shred the turkey and add it to a soup or stew.
If you are reheating cubed turkey, you will want to add it to a hot pan with some butter or oil. Stir fry the meat until it is heated through. Add some veggies to the pan and cooked rice for a quick stir-fry meal.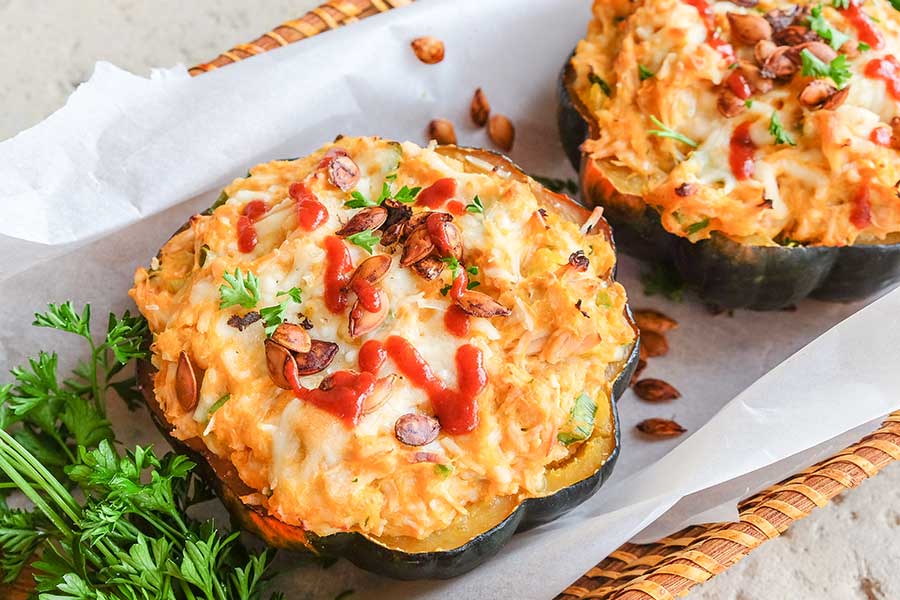 12 Ways to Transform Leftover Turkey
Try one of these recipes if you're looking for something different than the typical turkey sandwich. These dishes will give your leftovers a new lease on life, and your family will love them!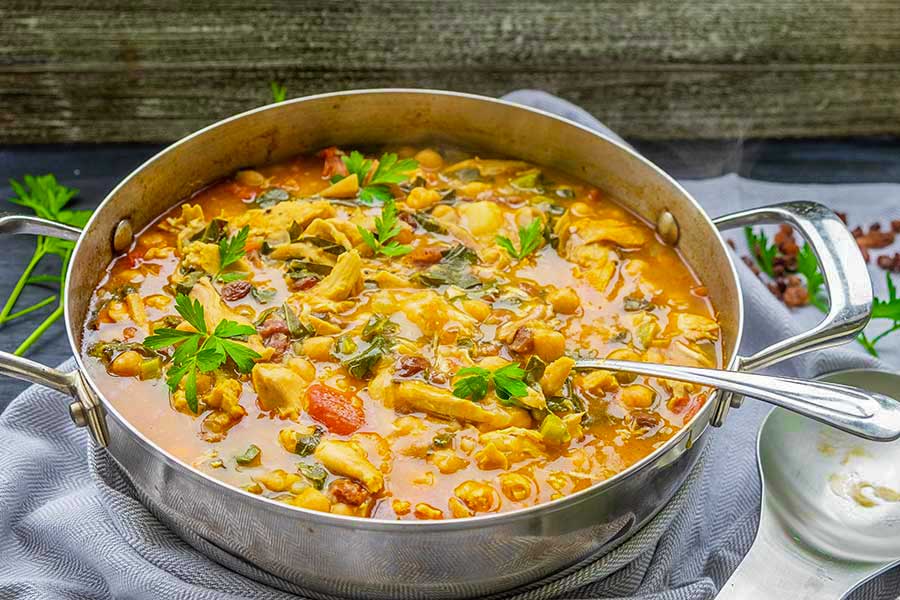 Turkey And Chickpea Moroccan Stew: Forget turkey sandwiches, instead enjoy the Turkey And Chickpea Moroccan Stew – a colourful combination of leftover turkey, chickpeas, veggies and Moroccan spices.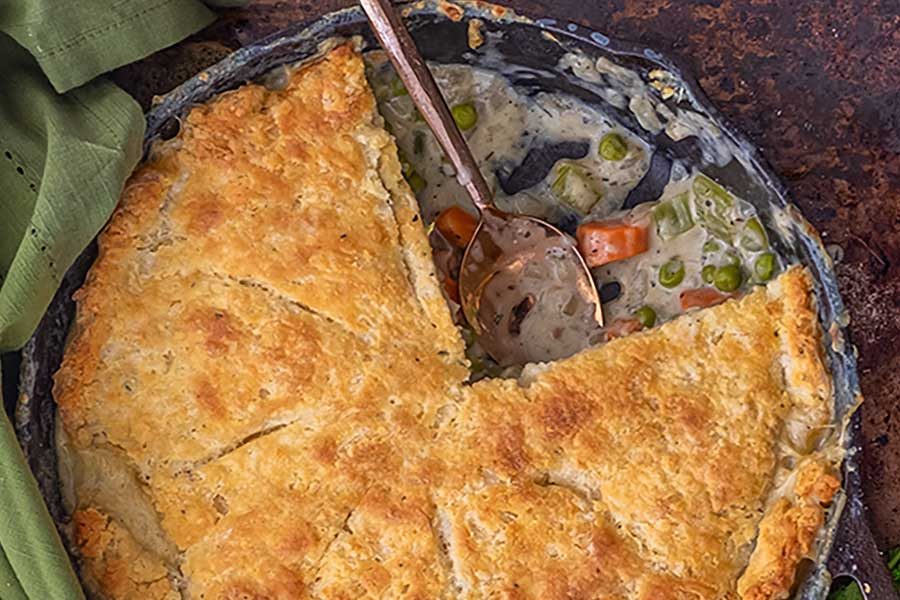 Turkey pot pie: This classic comfort food is even better when made with leftover turkey. Just substitute turkey cubes for chicken in this Gluten-Free Skillet Chicken Pot Pie recipe.
Turkey tacos: A fun and festive way to transform leftover turkey are tacos. Replace the pork with 3 cups of shredded leftover turkey in this Gluten-Free Crispy Carnitas Tacos recipe.
Turkey soup: A hearty soup is always a welcome meal, and one made with leftover turkey is no exception. Try this Creamy Chicken Mushroom and Rice Soup Recipe. Replace the chicken with the shredded leftover turkey and reduce the cooking time to 15 minutes.
Turkey salad: A turkey salad is a great way to use up leftover turkey meat. To make the salad, mix cubed turkey, cabbage, celery, grapes, cilantro, your favorite gluten free dressing and seasonings to taste. Serve on a bed of lettuce or in a sandwich for a quick meal. Add some diced apples or sriracha sauce for an extra flavorful kick.
Turkey sandwich: The classic sandwich gets a Thanksgiving twist with the addition of leftover turkey. Using this nutritious Gluten-Free Multi-Seed Oat Sandwich Bread, pile on the meat and add any other desired toppings and gravy for a satisfying meal any time of day.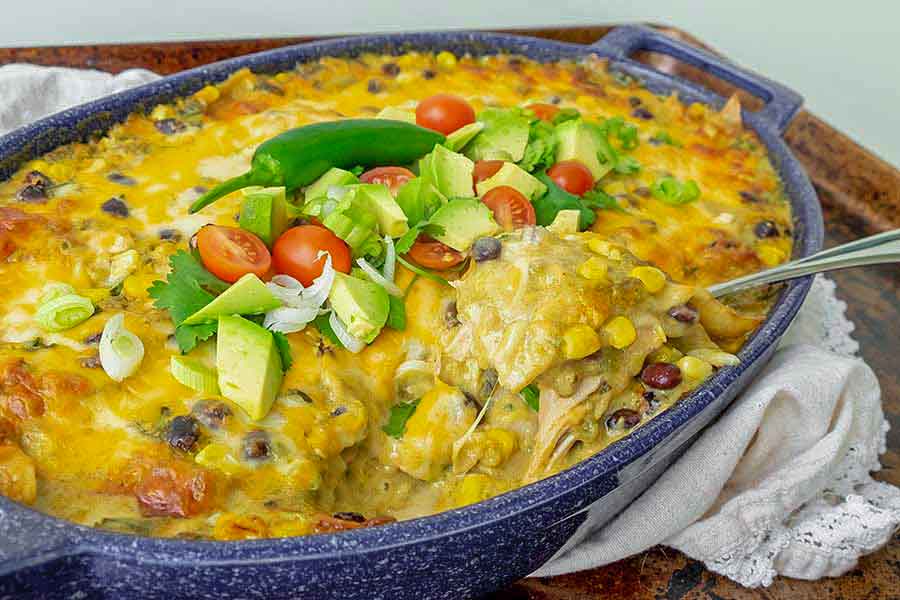 Turkey Enchiladas: This Rotisserie Chicken Enchilada Casserole recipe is excellent for leftover turkey. Just replace chicken with turkey meat. This casserole is a great weeknight dinner when you don't feel like cooking because you can make it ahead of time. Just reheat when needed.
Turkey wraps: A healthy and easy way to use leftover turkey is to make gluten-free wraps. Fill a gluten free wrap or gluten free tortilla with shredded turkey, lettuce, tomato, and your favorite sauce or dressing. Then, wrap it up tight and enjoy!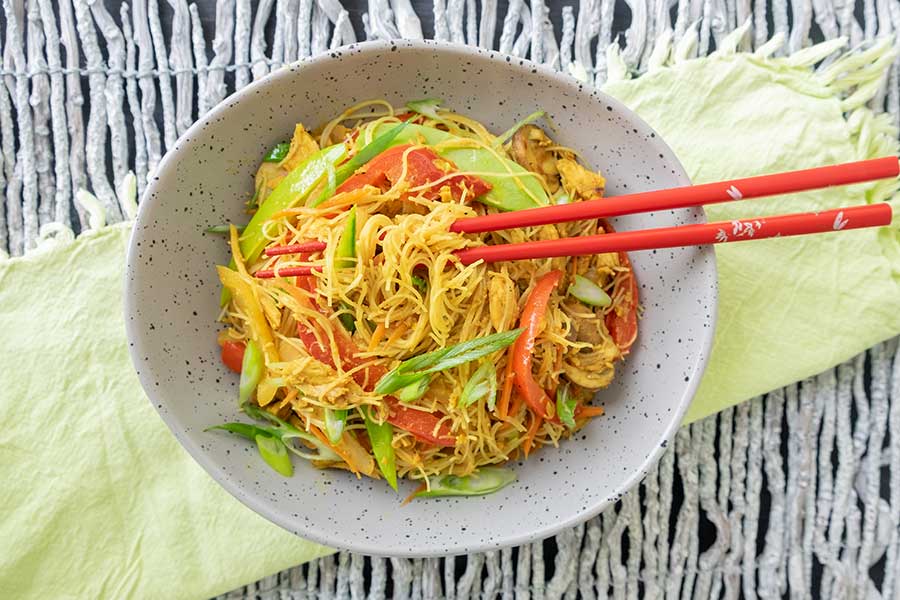 Leftover Turkey Singapore Style Noodles: Who doesn't love noodle dishes? This gluten-free Singapore-style noodle recipe is an easy way to incorporate leftover turkey with snow peas, mushrooms, bell peppers, carrots, rice vermicelli, and spices into an exotic Gluten Free Leftover Turkey Singapore Style Noodle Dish.
Fried Rice: If you're looking for an easy, delicious, and budget-friendly meal, the take-out style pork fried rice is an easy way to use up turkey meat. By replacing the pork with turkey, you can have a gluten free meal on the table in under 30 minutes.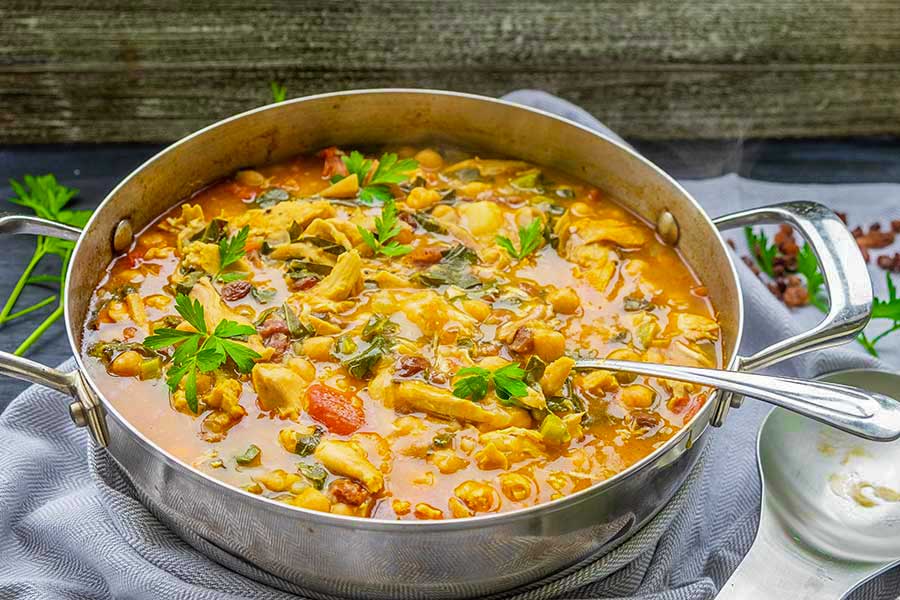 Cheesy Buffalo Turkey Acorn Squash Bowls: Add extra nutrition to your meal and enjoy the Cheesy Buffalo Turkey Acorn Squash Bowls. This hearty meal is about roasted acorn squash filled with the tastiest cheesy buffalo-style turkey stuffing. You will love it!
One-Pot Leftover Turkey Stroganoff: One of our most popular gluten free recipes is the gluten free turkey stroganoff. Chunks of leftover turkey and herbs cooked in the creamiest sauce with gluten-free noodles in about 30 minutes. OMG!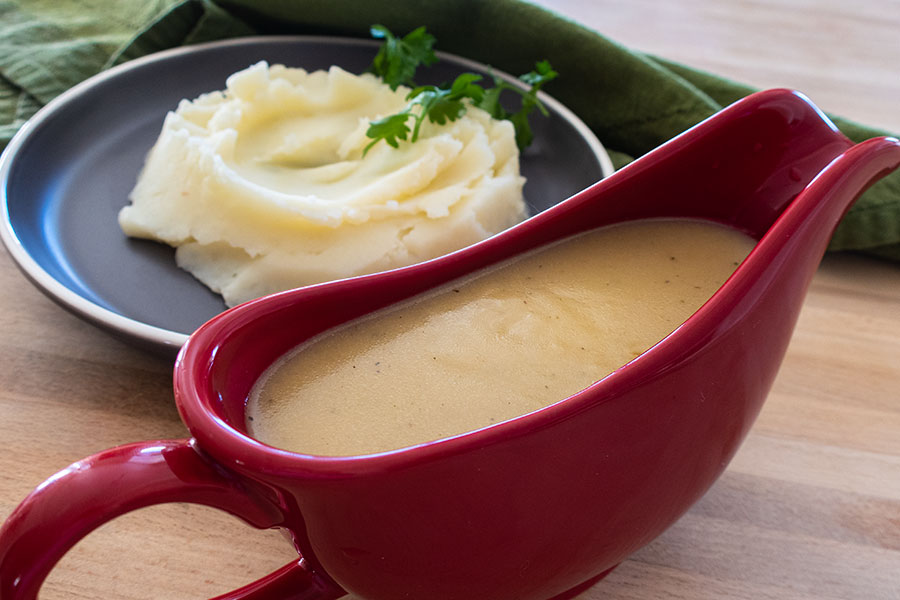 And if you are short on gravy, try our gluten free gravy without drippings recipe. Have too much gravy leftover? No problem, pour the gravy over our delicious Gluten-Free Cheesy Mashed Potatoes Biscuits.
Do you have leftover cranberry sauce? Check out this post that includes best way to transform leftover cranberry sauce.
Ultimately you could always eat leftover turkey with gravy and mashed potatoes. Or, load up Gluten Free Burger Buns with turkey, gravy and some cranberry sauce. YUM!
We hope you enjoy our new recipe ideas for transforming leftover turkey into delicious, quick and easy gluten-free meals. Enjoy!
Let's Connect!
Be sure to FOLLOW US on FACEBOOK or, check us out on PINTEREST. And don't forget to sign up for our newsletter. We always have something new and exciting for you!
Many thanks!
Kristina xx