Gluten Free Game Day Recipes
When you're hosting a game day party, the last thing you want to worry about is whether or not your food is gluten free. Gluten free game day dishes don't have to be complicated, and this is why we have chosen recipes that are easy enough to make, even if your pantry is equipped only with a few gluten free ingredients.
Why do we love finger food for Game Day?
We love finger food for Game Day or a Tail Gate Party because it's easy to eat and share with friends. In addition, you can use paper plates or napkins, making it easy after game cleanup.
So whether you're watching the big game at home or tailgating at the stadium, these gluten-free walking bites will surely score some points with your friends and family.
6 Most Popular Game Day Recipes
You will find that you can't have a game day without these classic dishes.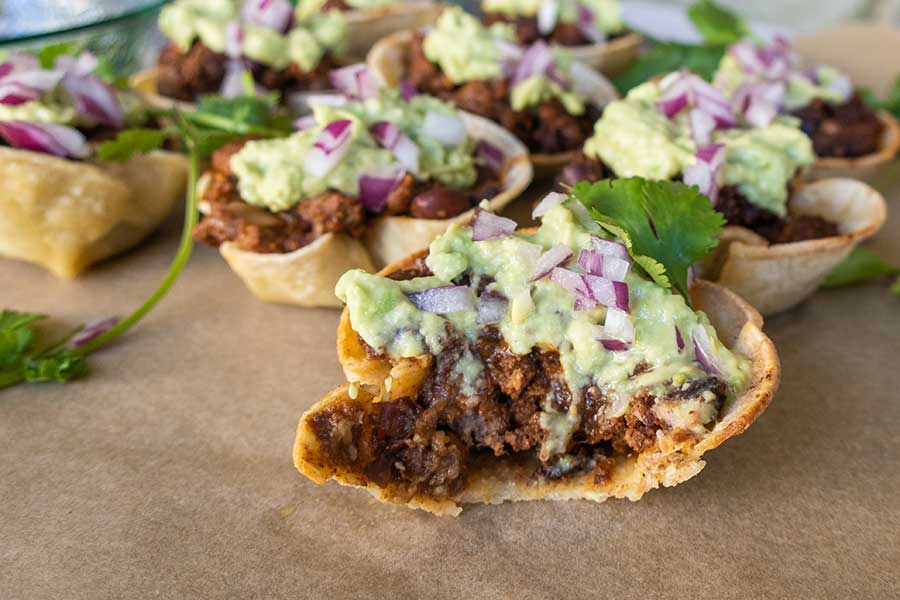 Chili cups: Gluten-free beef chili cups with avocado aioli are perfect finger food for sports events like the Super Bowl. The gluten-free cups are crispy small tortillas made in a muffin pan. Then they are filled with a thick beefy chilli made with black beans and topped with delicious avocado aioli. YUM!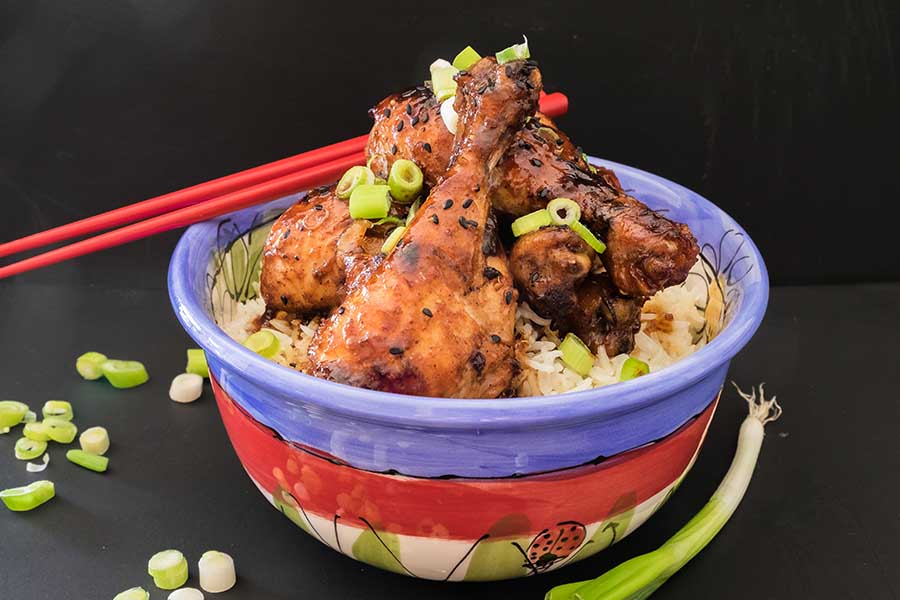 Chicken: You can't have a game day buffet without chicken wings. However, to make the chicken more flavorful, this Gluten-Free Peking Style Chicken recipe is excellent for wings. The wings or drumsticks will be crispy, juicy, and full of flavor. They're perfect for any game day party.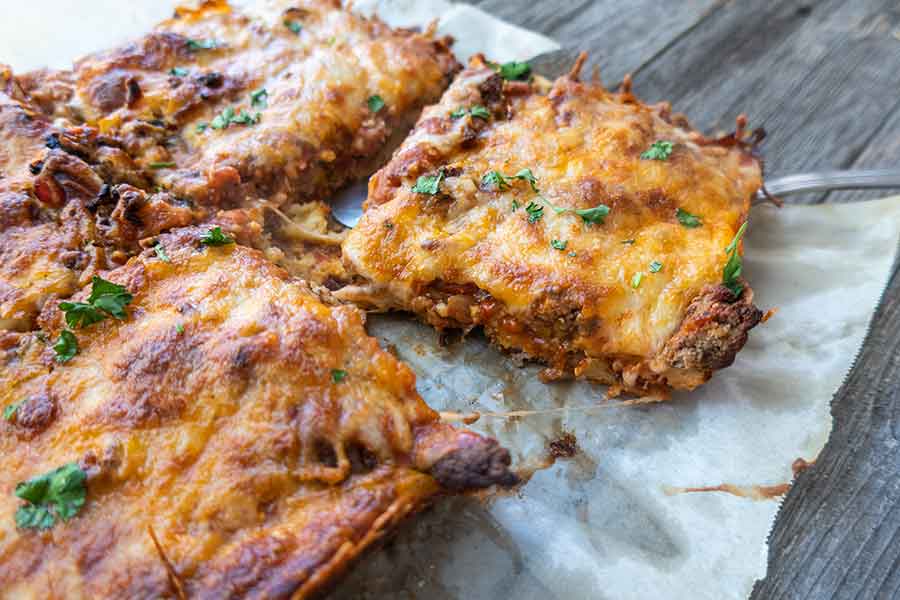 Pizza: This Gluten-Free Crazy Crust Pizza is always a crowd-pleaser. Topped with all the favorite toppings, you know that even the pickiest eaters will be satisfied. In addition, a pizza can be cut into small squares to feed a large crowd.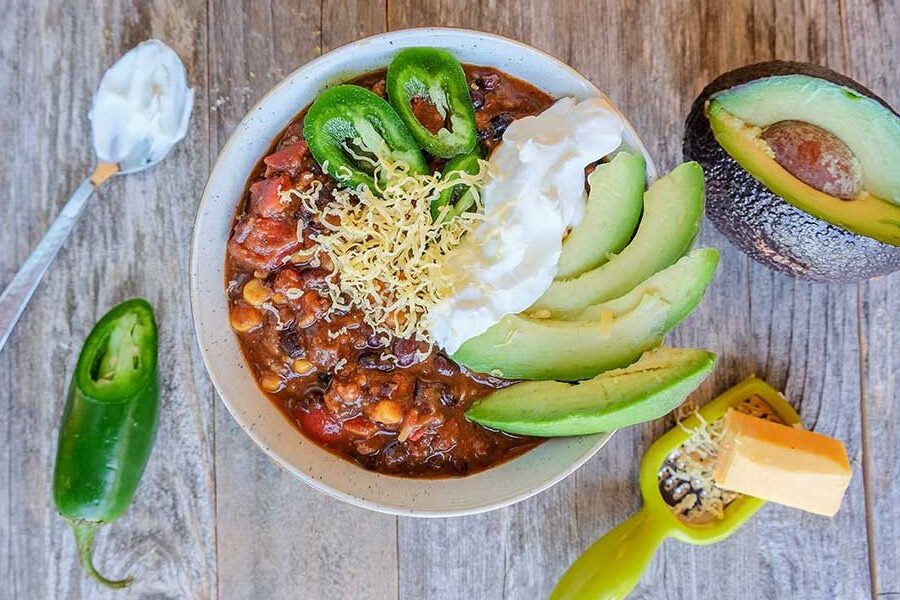 Chili: This Spicy Cincinnati Black Bean Chili is hearty and satisfying. The unique ingredient in this dish is bacon. I promise you, this game day dish will impress everyone!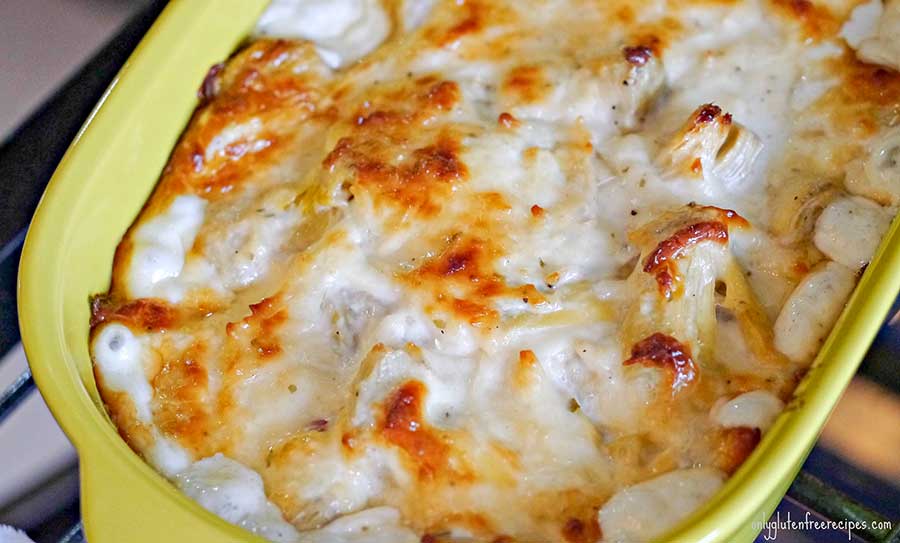 Dips: When it comes to hot dips, this Gluten-Free Hot Artichoke Dip is always a big hit. Gooey cheesy with tender artichokes throughout. This hot dip is a classic. Need more dip recipes? Check out our complete list of hot and cold dips.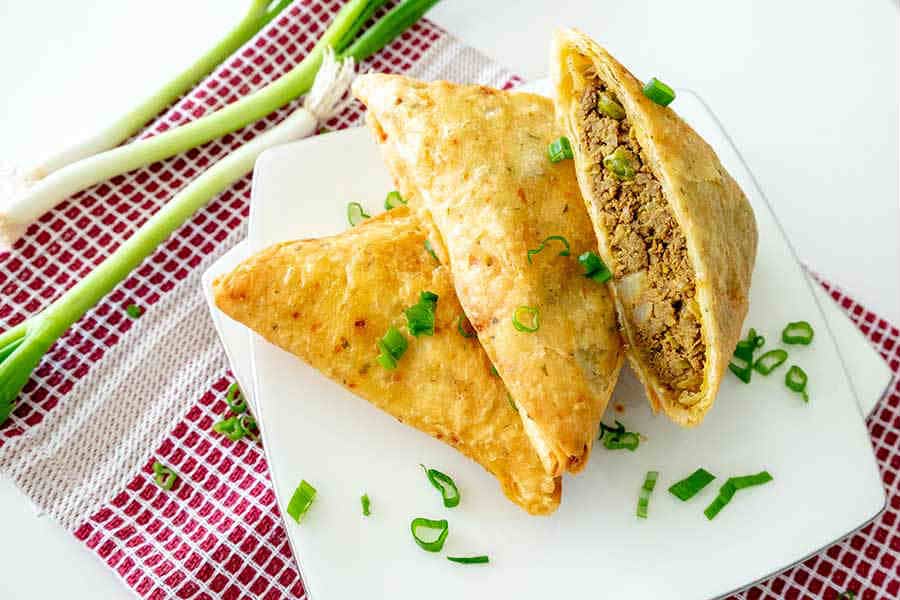 Samosas: Gluten-Free Spicy Beef Samosas are Indian pastries filled with beef, green peas and onions, deliciously spiced with garlic, ginger, cumin, curry powder and cinnamon. They are sooo good! Make them ahead of time, then heat them up in the oven just before serving.
Gluten Free Vegetarian Game Day Dishes
If you're following a vegetarian diet or have guests coming over that that prefer vegetarian snacks, you might be wondering what options are available.
Here are 3 of our favorite vegetarian game day recipes: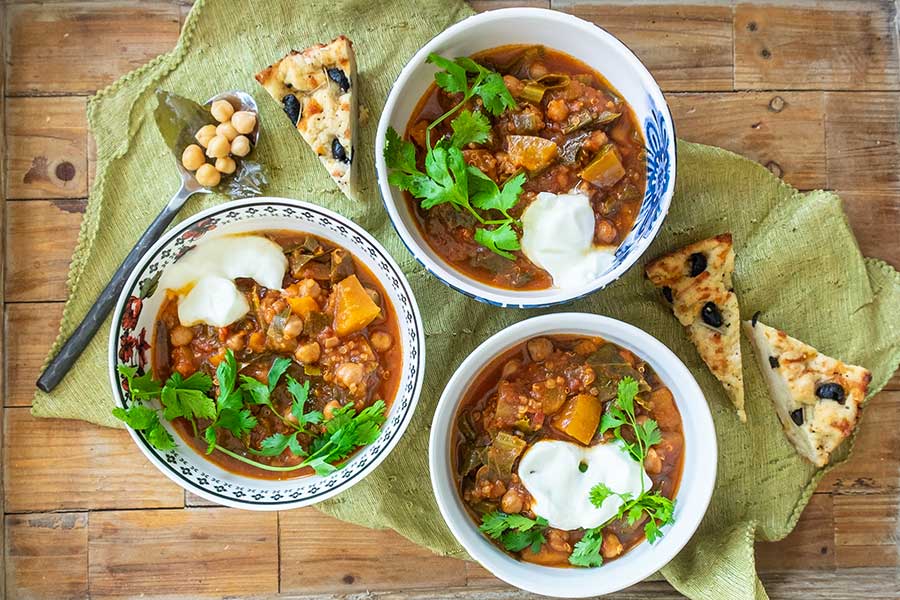 Chickpea Chili: This hearty chili with great flavors and subtle textures will keep you guessing what the next spoonful will bring. Top with some vegan sour cream and avocado slices, and you've got a dish that will please any crowd.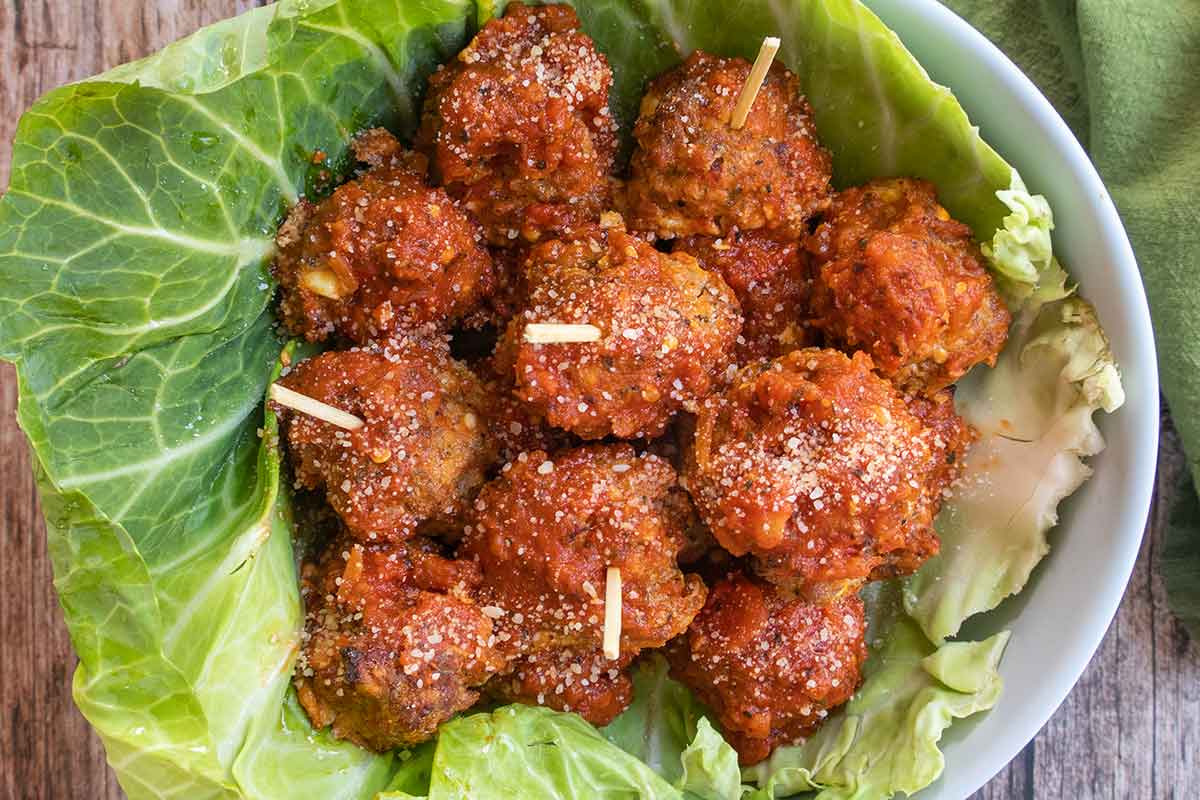 These Italian-Style Gluten Free Baked Meatballs are tender, moist, studded with feta cheese, and exceptionally delicious. In addition, the baked meatballs are coated in a light Italian tomato sauce for an extra layer of flavour.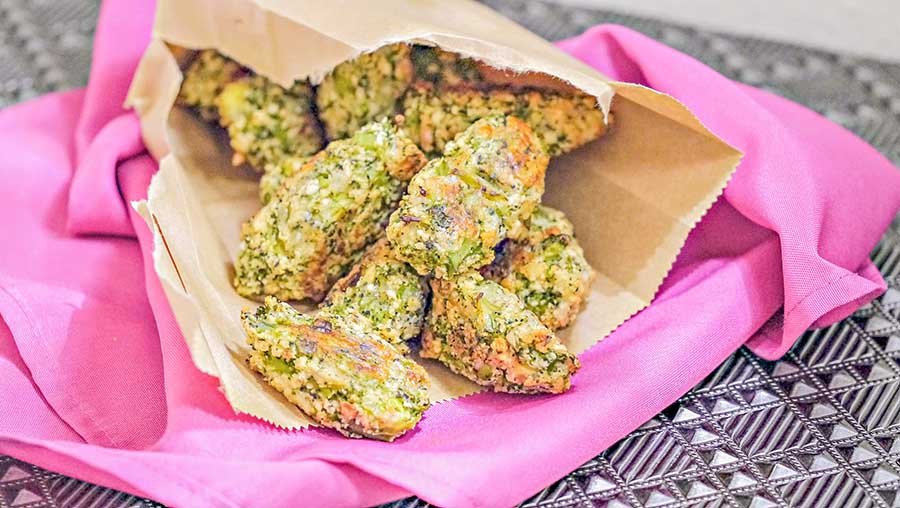 Gluten-Free Baked Broccoli Tots: One of the easiest vegetarian game day foods you can make. The broccoli tots are made with only a few ingredients such as fresh broccoli, cheese, gluten-free bread crumbs, some seasoning and eggs.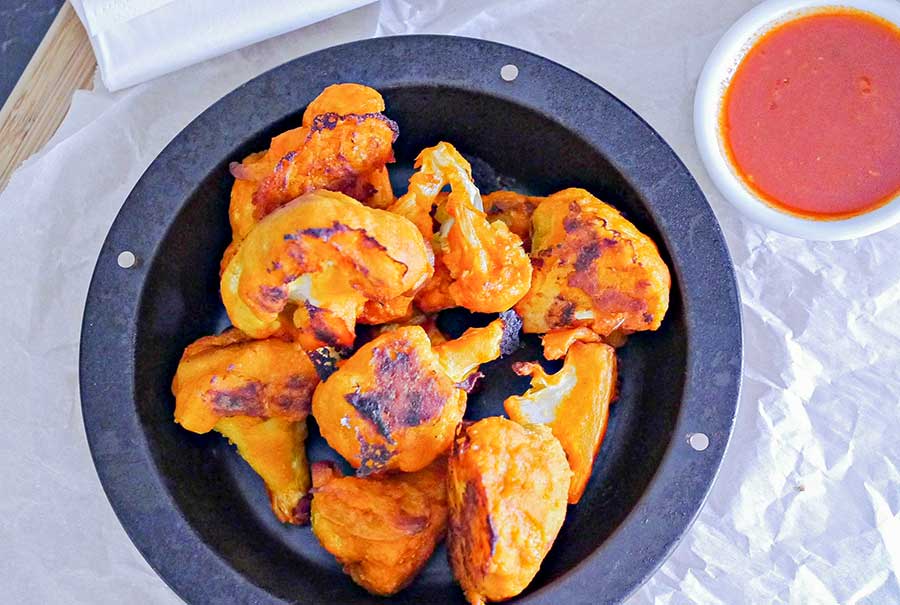 Baked Buffalo Cauliflower Tidbits: The cauliflower is coated in a light batter, baked and then tossed in spicy buffalo sauce. This gluten-free healthy cauliflower dish is always a big hit during sports events.
Low Carb Game Day Foods
And yes, there is always someone in the crowd who follows a low-carb gluten free diet. Here is our selection for you to enjoy.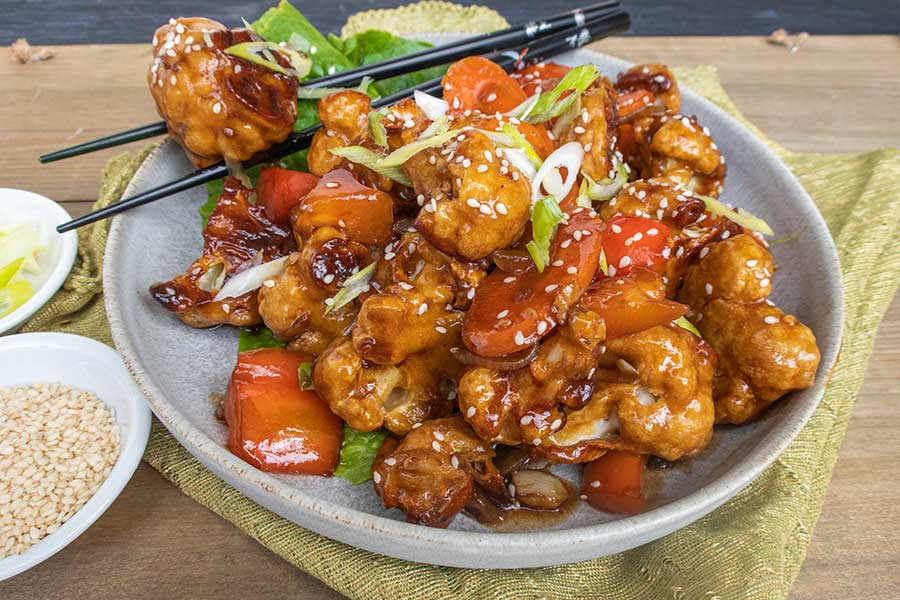 Cauliflower – This Gluten-Free Kung Pao Cauliflower is baked in a crispy light batter then tossed in the most flavourful kung pao sauce filled with veggies and topped with sesame seeds and green onions. This vegetarian cauliflower recipe is a must for game day.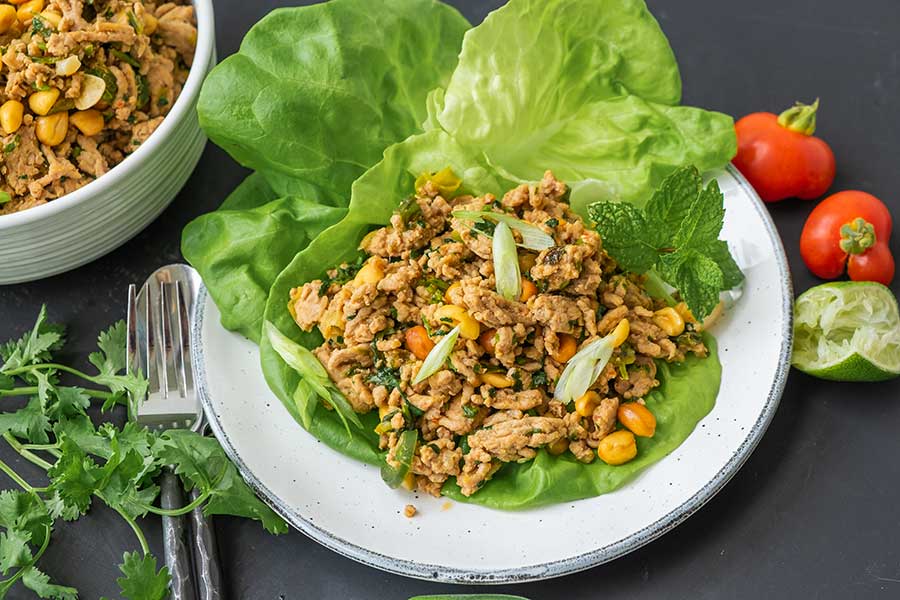 Lettuce Wraps – Southwest Chicken Lettuce Wraps are perfect for game day. They are low-carb, healthy, savoury, and insanely delicious. And for added crunch, some roasted peanuts.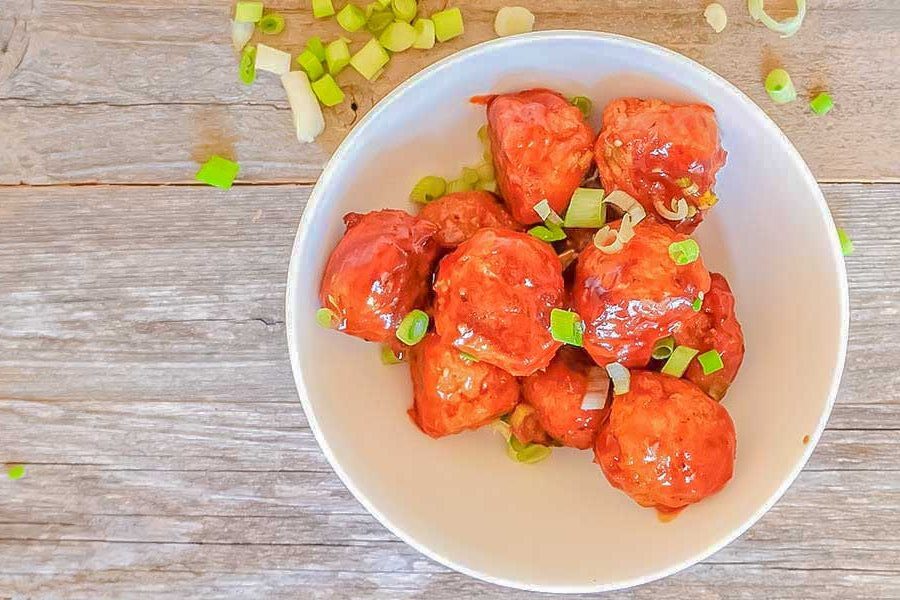 Meatballs – Who doesn't love meatballs? Make a batch of Gluten-Free Firecracker Chicken & Mozzarella Meatballs ahead of time and heat them up when guests arrive. Serve with your favorite dipping sauce or on top of a lettuce leaf. Check out our complete list meatball recipes for inspiration.
Gluten Free Deserts For Game Day
You don't need elaborate desserts for game day. From chocolate chip cookies to brownies, you only need a small bite to satisfy your sweet tooth.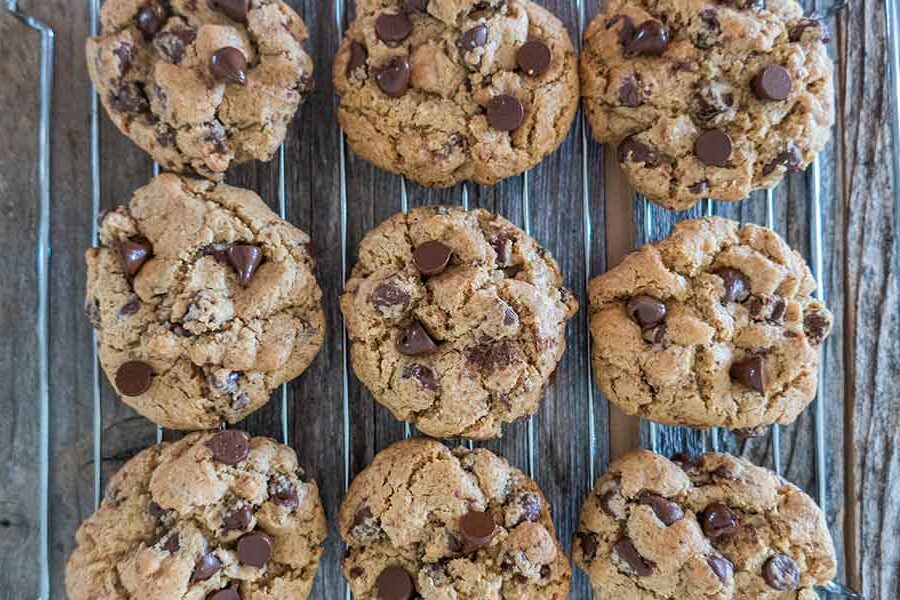 Chocolate Chip Cookies: Where to start? These One Bowl Gluten-Free Chocolate Chip Cookies are heavenly! So much chocolate, the texture is just right, and the cookies are nice and thick. All this goodness and all you need is one bowl making this the easiest chocolate chip cookie recipe ever. These classic cookies are always a crowd-pleaser.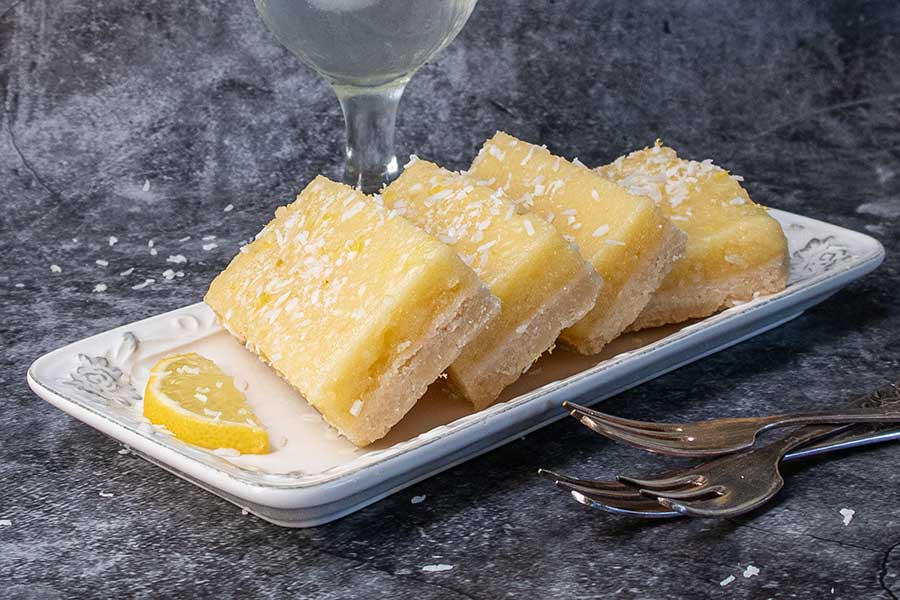 Lemon Coconut Bars: I rarely get this excited about one of our recipes! This gluten-free Lemon Coconut Bar is delightfully zesty, refreshingly cold and tastes almost like lemon-coconut ice cream. They are a perfect dessert for a game day party because you can cut them to any size.
Brownies: The very best Gluten-Free Fudgy Pecan Brownies are chewy and fudgy, have a rich chocolate flavour, crispy edges, ooey-gooey chocolate center and a crinkle pecan topping. No one can pass them up. Trust me on this! Check out our complete list of gluten free brownie recipes for variations.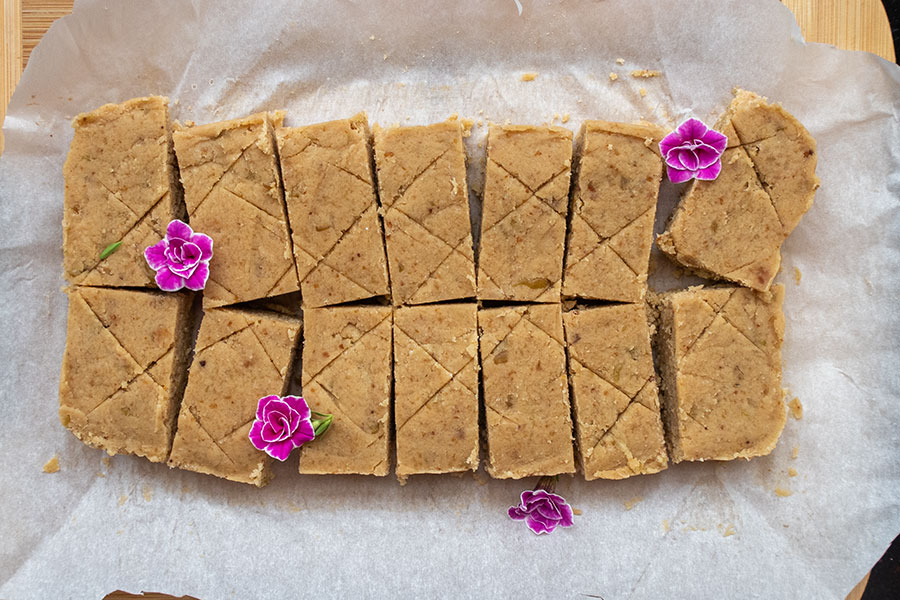 Blondies: If you're not a fan of chocolate, these healthy apple-flavored bars are sure to hit the spot. This is a no bake blondie recipe and is made with only six ingredients.
The big game is coming up, and these gluten free dishes will help you get ready. So break out the paper plates and get ready to chow down on some seriously good eats! And, be sure to have plenty of napkins on hand!