Gluten-Free Chocolate Chip Cookies
Published on Mar 09, 2021
by
Kristina Stosek
Prep Time:

15 minutes
Cook Time:

10 minutes
Serves:

22 cookies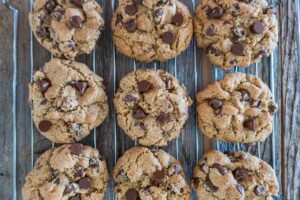 ​This post may contain affiliate links, please see our
privacy policy
for details
I am so excited to share this easy gluten-free chocolate chip cookie recipe with you today. They are delicious, soft, chewy, and healthier than their gluten counterparts – they taste just like the real thing!
healthy gluten free chocolate chip cookie recipe
Cooking is my hidden talent, and when I find myself in the kitchen, I get all giddy inside. This is a part of the numerous recipes I have posted on my blog. I am thrilled to finally share this delicious healthy easy gluten-free chocolate chip cookie recipe with you.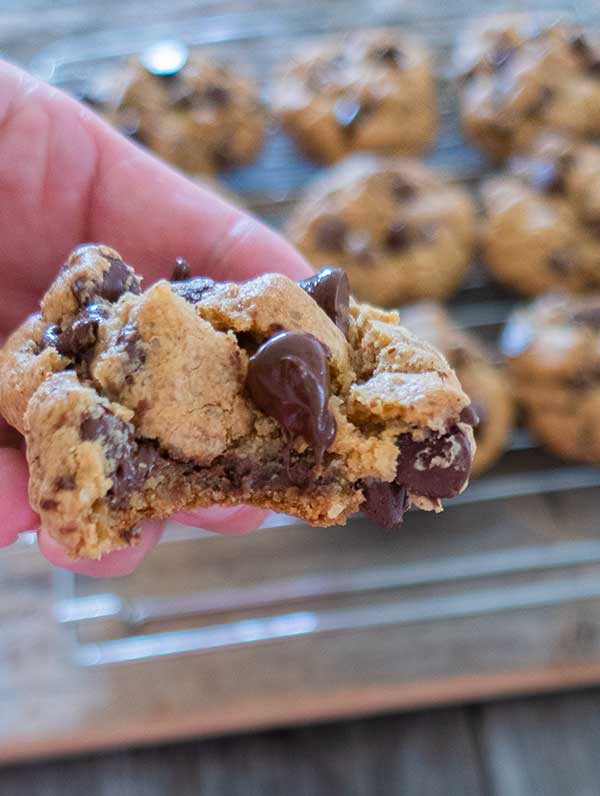 When I decided to go gluten-free years ago, and after many failed attempts at duplicating gluten-based recipes, it filled me with joy and a sense of accomplishment when I created this recipe for gluten-free chocolate chip cookies.
Before coming up with this easy version of Gluten-Free Chocolate Chip Cookie, I had to try numerous times in the kitchen before getting it right.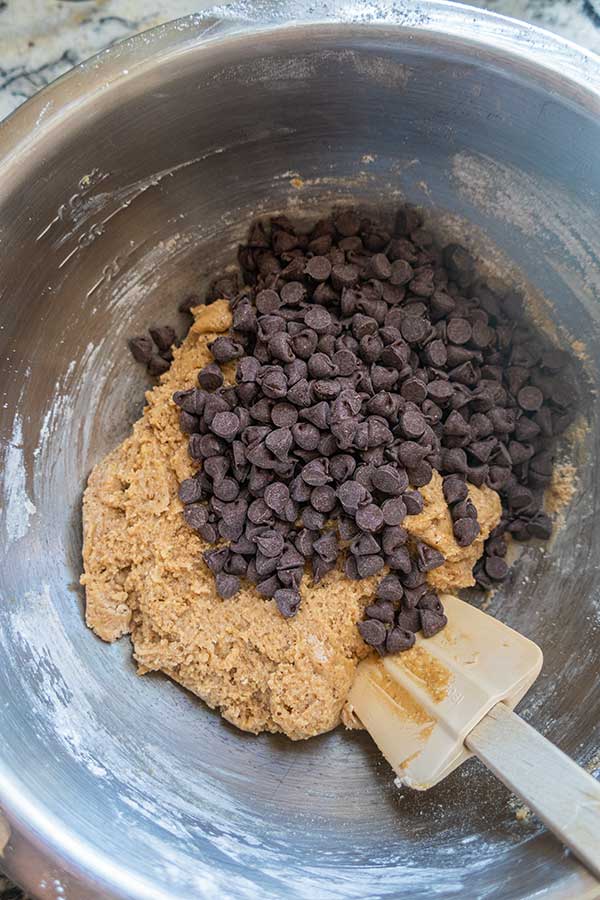 I have enjoyed the results, and hopefully you will too 🙂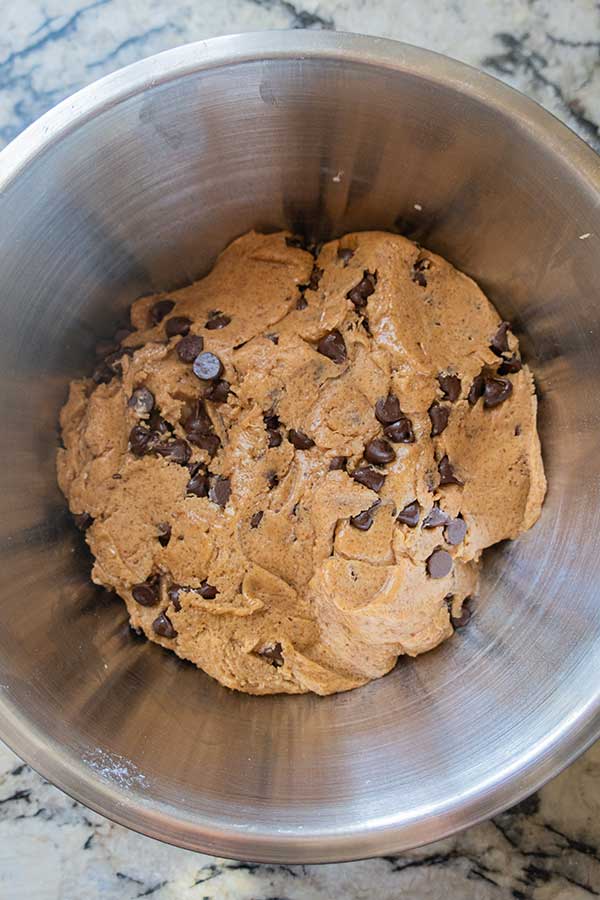 Chocolate chip cookie is a household name. For every child who learned to bake or cook, the chocolate chip cookies mix was more often than not the first recipe they learned.
While there is a lot of love for chocolate chip cookies, for health reasons, gluten, while safe for everyone, is not safe for some people with specific health conditions.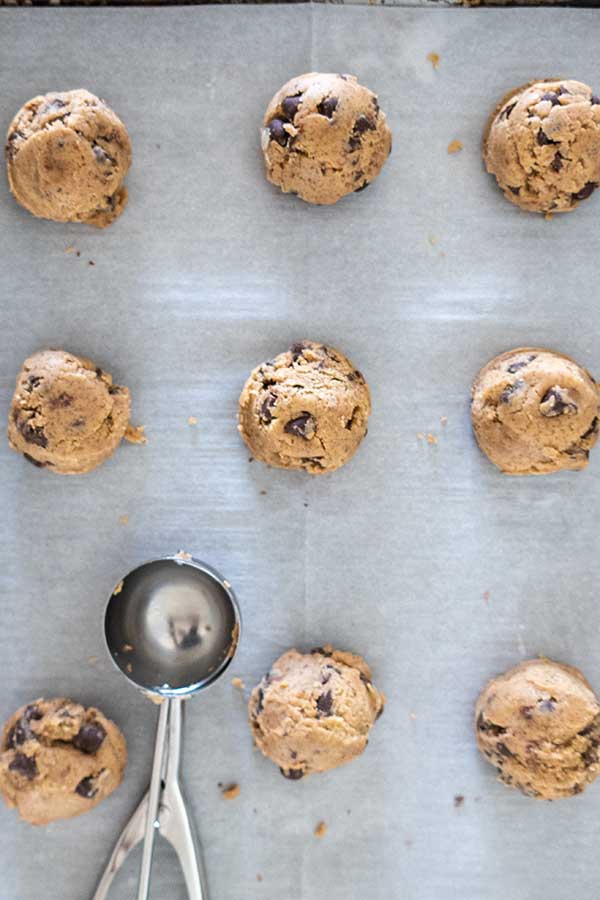 What is gluten?
Gluten is a protein that is present in cereals like barley, wheat, rye, and spelt. It gives dough its viscoelasticity, a gluey texture where the name Gluten is derived.
It's the stretchiness that chewy pretzels have, the chewiness that delicious baguettes are known for. Yet, so many people have to avoid it today.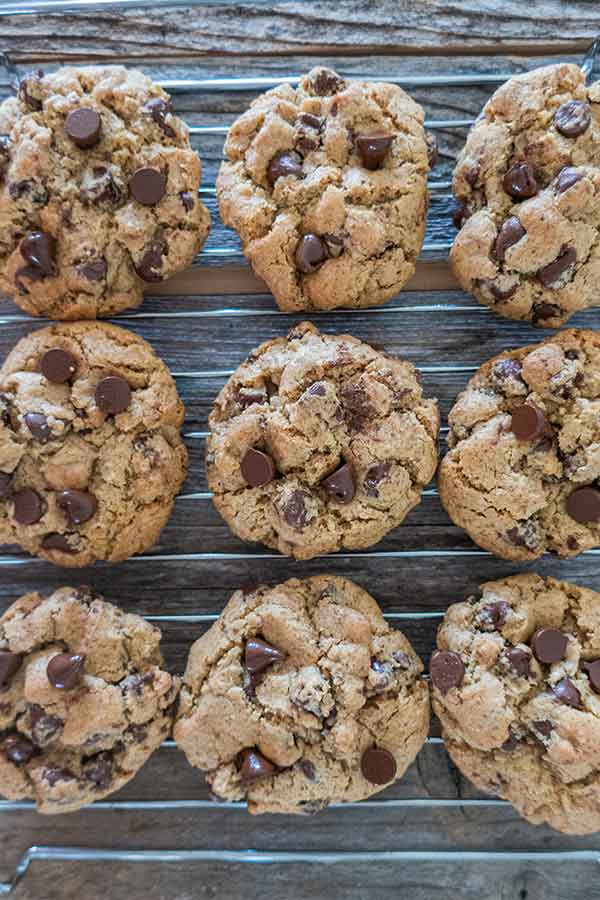 Gluten is not a single molecule but an amalgamation of proteins. Although these proteins are essential for the survival of wheat plants, in humans, they may cause a range of health problems, including schizophrenia, irritable bowel syndrome, and weight gain. They may also contribute to autism and multiple sclerosis.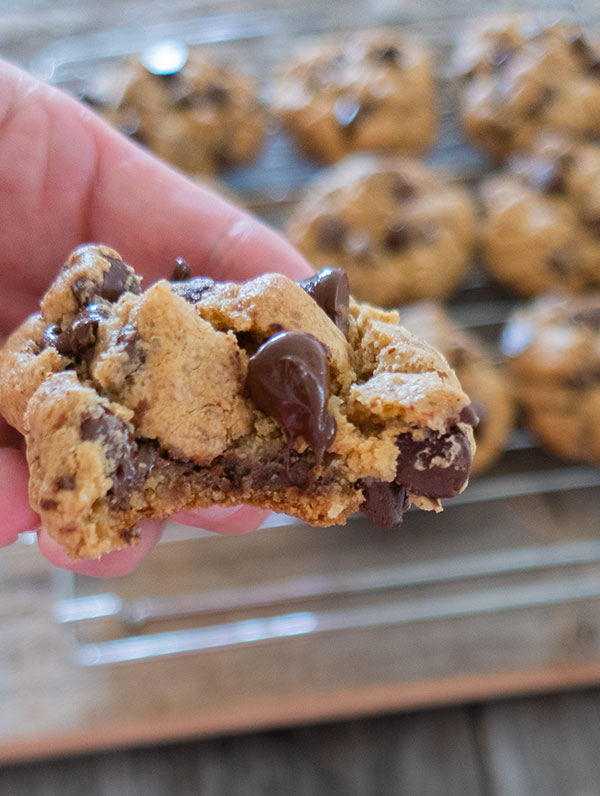 Why is gluten in my food?
As mentioned above, gluten is a protein mix found in grains like wheat, barley, and rye. Following a Gluten-Free diet means you have to remove it from your diet. Others follow a gluten-free diet due to experiencing symptoms such as fatigue, joint pain, gastrointestinal issues, or bloating.
However, there are many other health concerns related to consuming gluten, including increased risk of heart disease, diabetes, or cancer.
Foods produced using wheat have the highest amount of gluten. Gluten adds a stretchy quality to baked foods, and it gives bread the chewy texture we are familiar with.
Gluten mix is also used as a thickener for foods as well as to improve flavour and texture. While these may seem like valid reasons to have gluten in our food, it causes adverse reactions and health problems in some people.
Gluten is a protein that contains peptides. These peptides are resistant to the acids found in our stomach, making them difficult to digest for some people. This can cause mild indigestion but can become worse, leading to serious health problems.
Gluten-free flour alternatives
Gluten-free flour options have been easing the process of switching over to a gluten-free diet for countless people who have had to give up their regular diet for a gluten-free one. This is why many recipes have been now converted to gluten free versions.
In no way can you go wrong with the best ingredients like butter and sugar, vanilla extract, eggs, gluten-free baking flour, and dark chocolate chips in a single chocolate chip cookie recipe.
Let's take a look at some healthy gluten-free flour alternatives that you can use in your baking, including chip cookies.
Almond flour

Buckwheat flour

Amaranth flour

Sorghum flour

Arrowroot flour

Oat flour

Brown rice flour

Corn flour

Coconut flour

Tapioca flour

Chickpea flour

Tigernut flour

Cassava flour
These are healthier gluten-free flour alternatives you can start using today for wholesome gluten-free cooking and diet. Check out this Gluten-Free Teff Energy Cookie!
gluten free chocolate chip cookies are anything but boring
I know, you might see this post and think, 'Is she for real? There's more to life than chocolate chip cookies!'
I don't know about you, but I love chocolate chip cookies. In fact, I love them so much that there was a time in my life when I ate chocolate chip cookies at least three times a day. These days, gluten-free chocolate chip cookies have become my new addiction.
There is nothing in the world better than warm, crispy chocolate chip cookies straight out of the oven. I'm not a dessert person, but if there are cookies involved, that all changes.
We love chocolate chip cookies!
There are many reasons why chocolate chip cookies are loved, but with the gluten-free option, imagine all the awesome goodness you give to your body with each bite of my easy gluten-free chocolate chip cookies.
According to studies, consuming chocolate chip cookies once a week leads to a happier and more satisfying life.

Cookies help you make more friends. Have you seen anyone who turns down a cookie offer? I haven't.

Cookies help you become creative, and that is why I have a gluten-free chocolate chip cookie recipe.

It is part of self-love to indulge in a cookie now and then. Even more important is that this is a healthier option for you.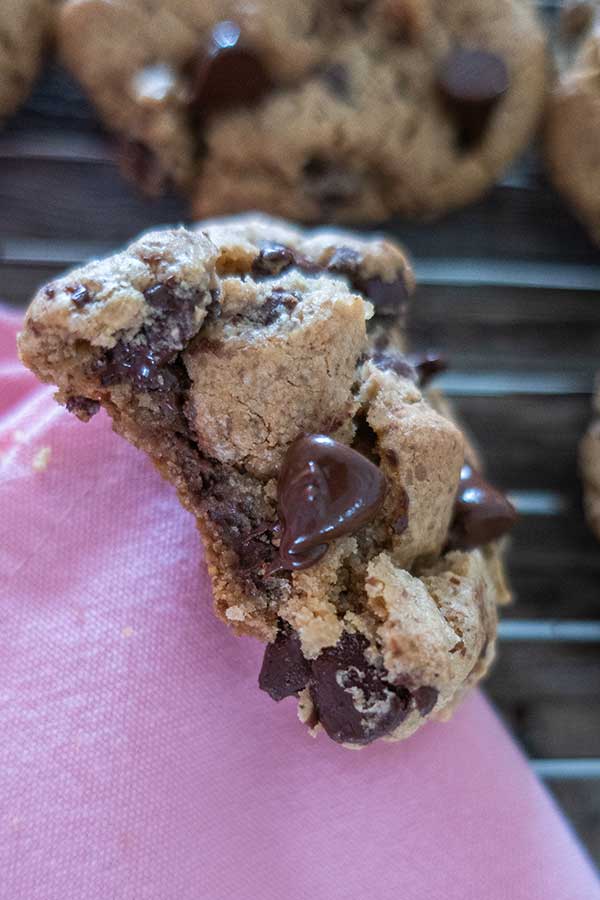 chocolate chip cookie is the most popular cookie in America
Chocolate chip cookies are one of the most popular desserts in America. So, it is difficult to believe that most chocolate chip cookie recipes contain gluten.
But if you look at the ingredients, you discover that you are not missing much when it comes to regular or gluten-free chocolate chip cookies. In almost all chocolate chip cookies recipes, you'll find,
Chocolate chips

Unsalted butter

Flour

White sugar

Brown sugar

Baking soda

Eggs
These are basic ingredients in almost every chocolate chip cookie recipe.
Gluten-Free Chocolate Chip Cookies
Published on Mar 09, 2021
by
Kristina Stosek
Instructions
1.

In a medium bowl, whisk dry ingredients

2.

In the bowl of your stand mixer, add browned butter and cream cheese. Add sugar and mix on medium speed for 3 minutes. Add egg yolks and vanilla extract and mix until combined. The sugar does not have to be dissolved entirely

3.

Add dry ingredients 1/3 at a time, and using a spatula mix until combined

4.

Add chocolate chips and mix until the chips are evenly distributed throughout the dough. Cover with plastic wrap and refrigerate for a minimum of 3 hours

5.

When ready to bake, bring the cookie dough to almost room temperature, enough so that you can scoop the dough

6.

Preheat oven to 375 and line a large cookie sheet with parchment paper

7.

Scoop cookie dough using a cookie scoop or a large spoon and place on the prepared cookie sheet spaced about 2 inches apart. Bake for 10 - 11 minutes until the edges start to turn a golden-brown colour. The cookies continue cooking as they are cooling. If you like extra crispy cookies, baked them for 2 extra minutes

8.

While the cookies are still warm, you can add few extra chocolate chips on top and gently press them into the cookies. This is optional

9.

Remove the cookies from the cookie sheet after 3 minutes and place them on a cooling rack to cool

10.

Note: the cookie dough will keep when refrigerated for up to three days. Before baking bring the cookie dough to almost room temperature so that you can scoop the dough
Leave a Comment
Kristina
thank you Debbie, so please to hear it.
These chocolate chip cookies became my go to cookies for my kids. I have made them several times, they are just too good! Thank you
Kristina
wonderful, I am so happy you liked them
These cookies turned perfect, I was very impressed. The texture and flavour were just like the cookies I remember