Instant Pot Vegan Chickpea Chili
Published on May 29, 2019
by
Kristina Stosek
Prep Time:

15 minutes
Cook Time:

75 minutes
Serves:

8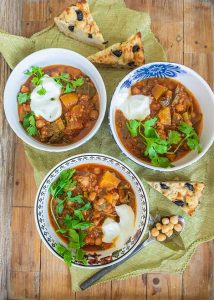 ​This post may contain affiliate links, please see our
privacy policy
for details
This Instant Pot Vegan Chickpea Chili is all about hidden flavors and subtle textures that keep you guessing what the next spoonful will bring. Plant-based meals have beautiful colors – they don't need a description.
However, you should know that this vegan chili is filled with smoky, bold flavours, tender butternut squash, beautiful green collards and a fair share of protein and fiber.
FAQs about chickpeas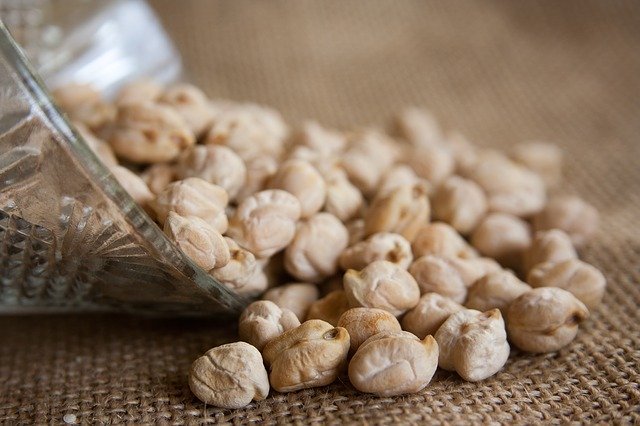 Q: What are chickpeas?
A: Chickpeas are a type of legume that is popular in many cuisines. They are a good source of protein and fiber and can be used in various dishes.
Q: How do you cook chickpeas?
A: Chickpeas can be cooked in a variety of ways. They can be boiled, baked, or fried.
vegan chili with butternut squash
This vegan chili has flavor and textures and features healthy butternut squash as the star ingredient. This hearty dish is perfect for a winter meal and is made in an Instant Pot to keep the chili recipe simple.
Can you eat the skin on cooked butternut squash?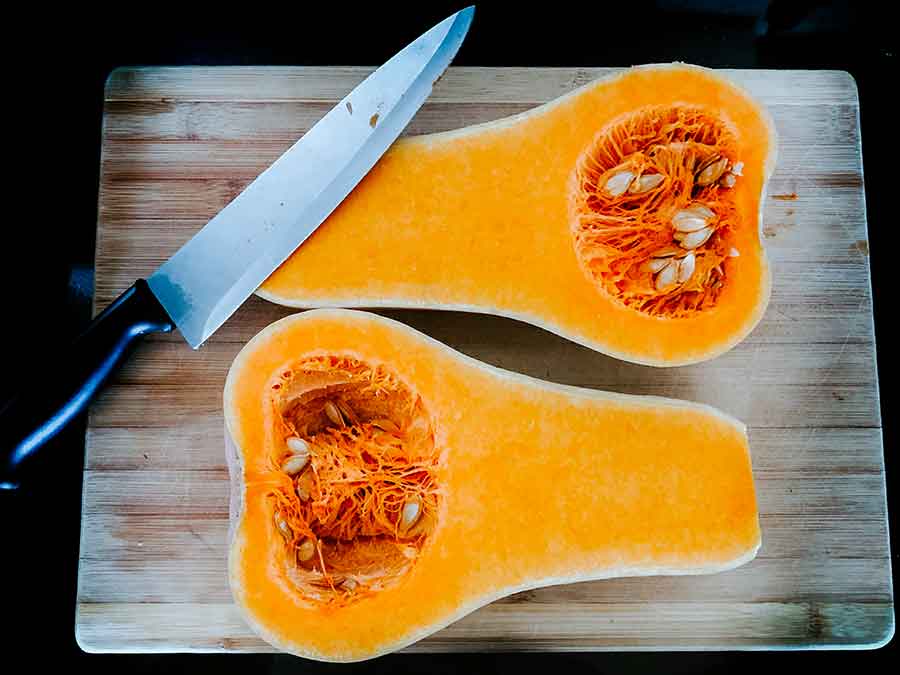 Yes, you can eat the skin on cooked butternut squash. In fact, it's a good idea to eat the skin because it contains many nutrients. The skin is also edible after cooking, so there's no need to peel it off.
Why do dry chickpeas take longer to cook than beans in an instant pot?
It's true. Dry chickpeas take longer to cook than beans in an instant pot. Chickpeas, also known as garbanzo beans, are denser, so they take longer to cook than beans.
In addition, chickpeas' skins are tougher than other beans' skins, so they require a longer cooking time to soften.
Why is chickpea chili a budget-friendly meal?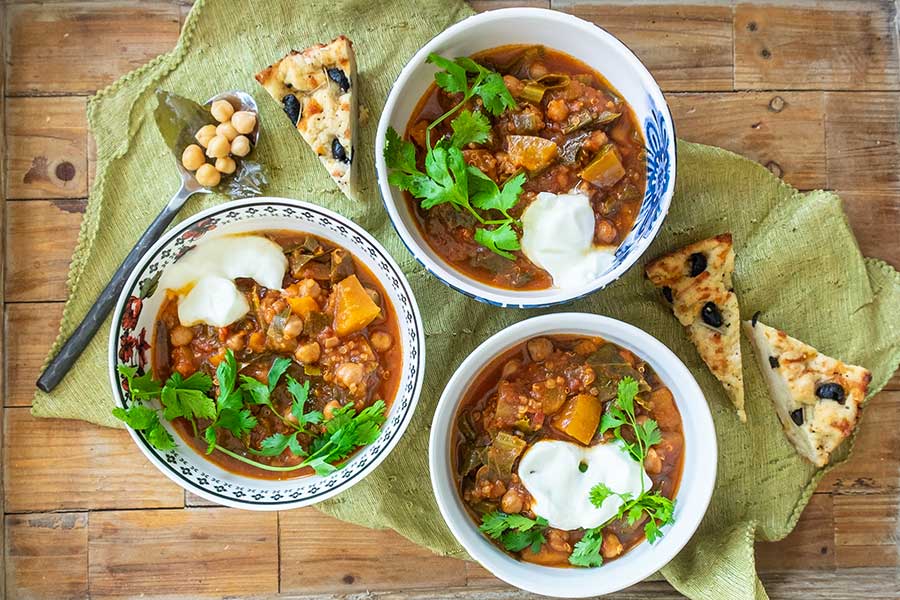 Chickpea chili is a fantastic, budget-friendly meal packed with flavour and nutrients. Dry chickpeas cost very little, and about a pound can feed a crowd. You can add just about any vegetable, making this an excellent recipe to clean up your fridge.
The vegan chili recipe is also incredibly easy to make in an Instant Pot. In addition, this dish is vegan, is naturally gluten-free, making it a good option for someone following a gluten-free diet.
Why add chickpeas to a plant-based diet?
Chickpeas are an excellent source of plant-based protein and offer various health benefits. They are also relatively low in calories and fat, making them a great addition to a plant-based diet.
Chickpeas contain a range of vitamins and minerals, including iron, potassium, and zinc. They are also a good source of fiber and antioxidants.
When following a vegan diet, including chickpeas in your diet can help improve your overall health and well-being.
Why is it healthier to cook chilis in an instant pot
When it comes to chili, many think that the longer it cooks, the better it tastes. However, this isn't necessarily true. Cooking chili in an Instant Pot can have better textures and be healthier for you.
Here's why:
1. Instant Pot cooking preserves more nutrients.
Since the Instant Pot cooks food at a lower temperature than other methods (such as stovetop cooking), more of the food's nutrients are preserved. This is especially important if you're using fresh or organic ingredients.
2. Instant Pot cooking is faster and requires less energy.
Another benefit of cooking chili in an Instant Pot is that it's faster and requires less energy. This means that you can save time and money on your energy bill.
3. Instant Pot cooking eliminates the risk of overcooking.
Overcooking can cause the loss of some of chili's beneficial compounds, such as antioxidants and vitamins. However, since the Instant Pot cooks food quickly and evenly, there's no risk of overcooking. This means you'll get all of the healthy benefits of chili without any downside.
4. By pressure-cooking chickpea chili, you reduce the lectin content. Lectins are a family of proteins found in legumes and grains. For some people, lectins cause increased gut discomfort, and this is why cooking them under pressure is better for many people.
Do spices add healthiness to dishes?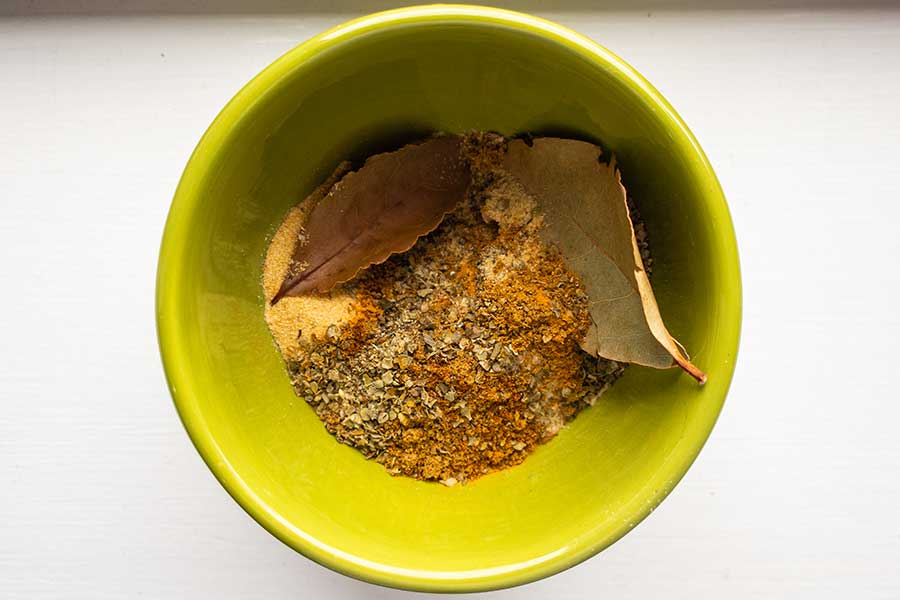 There are many benefits to adding spices to dishes, especially when it comes to healthy eating. Spices can help boost the flavor of a dish without adding unhealthy ingredients, and they can also add valuable nutrients.
Adding a variety of spices to your diet can help you enjoy more flavorful healthier meals.
Dry chickpeas vs canned
If you're making this Instant Pot Chickpea Chili recipe, you might wonder whether to use dry chickpeas or canned. Here's a quick rundown of the pros and cons of each so you can make the best decision for your chili.
Dry chickpeas will take longer to cook, but they'll have a firmer texture and will hold up better in the chili. On the other hand, canned chickpeas will be quicker to cook and will not taste as fresh.
Dry chickpeas cost much less than canned ones, and you control the ingredients, especially sodium and gluten. Most canned goods are ladened with sodium. High sodium diet has been proven to be unhealthy.
Ultimately, it's up to you which type of chickpeas you want to use. If you're short on time, go for canned. But be sure to rinse them well. However, go for dry if you want a heartier, tastier, and budget-friendly chili.
sides to vegan chickpea chili
This delicious chili is a meal on its own. But, it is always nice to add a slice of gluten-free crusty bread.
storing chickpea chili
If you have any leftover chickpea chili, it can be stored in an airtight container in the fridge for up to 5 days. Then, reheat it on the stove over low heat until warmed through.
You can also freeze the chili for up to 3 months. Then, thaw it in the fridge overnight before reheating it on the stove.
How to minimize bloating when eating chickpeas?
If you're like me, you love chickpeas. They're delicious, nutritious, and versatile. But they can also cause bloating and gas. So here are a few tips to minimize those side effects:
1. Soak your chickpeas overnight. This will help to reduce the amount of time they need to cook and also help to release some of the gas-producing compounds.
2. Cook them in a pressure cooker or Instant Pot. This will further reduce the cooking time and help to preserve their nutrient content.
3. Add spices like cumin, ginger, and garlic to your dish. These spices can help to promote digestion and reduce gas formation.
4. Avoid eating them raw. Raw chickpeas are more likely to cause gas than cooked ones. If you want to include them in a salad, cook them first.
5. Drink plenty of water throughout the day. This will help to keep your digestive system moving, which will help with bloating.
to summarize
This vegan chili is made with chickpeas, vegetables and various spices. It's a hearty and filling plant-based meal cooked in an Instant Pot. And since this chili is made in a pressure cooker, it also comes together in a snap, allowing you to walk away while it's cooking—no more long hours of simmering on the stove under your watchful eye.
Add toppings like cilantro, chopped red onion, avocado, lime wedges, plant-based yogurt or vegan shredded cheese to serve. Enjoy!
For more recipes using instant pot, check out our selection of healthy gluten-free instant pot recipes
Let's Connect!
Be sure to FOLLOW US on FACEBOOK and PINTEREST.
Many thanks!
Kristina xx
Instant Pot Vegan Chickpea Chili
Published on May 29, 2019
by
Kristina Stosek
Instructions
1.

Set 6 quart Instant Pot to sauté. Add olive oil, once heated add onions and garlic. Cook for 3 - 5 minutes until onions are translucent. Stir in chili pepper, cumin, oregano, cayenne pepper and bay leaves, then turn the instant pot off

2.

Drain and rinse the chickpeas and add to the pot. Add squash, bell pepper, tomatoes, liquid smoke, salt and fill with water one inch above the chickpeas. Cover, select the manual setting and cook on high pressure for 1 hour

3.

Once done cooking, use the quick release function and release the steam. Stir in quinoa and collards, cover and cook on high pressure for 10 more minutes. Enjoy!

4.

Note; Chili is always best the next day or the day after. I always make mine the night before.