Gluten Free Peking-Style Chicken
Published on Sep 15, 2017
by
Kristina Stosek
Prep Time:

5 minutes
Cook Time:

55 minutes
Serves:

8 pc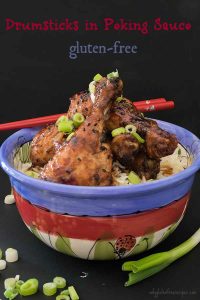 ​This post may contain affiliate links, please see our
privacy policy
for details
This chicken recipe is a finger-licking Peking-style chicken with crispy and flavorful skin, just like the classic dish. The gluten free recipe may sound complicated, but it's not and is made entirely from scratch.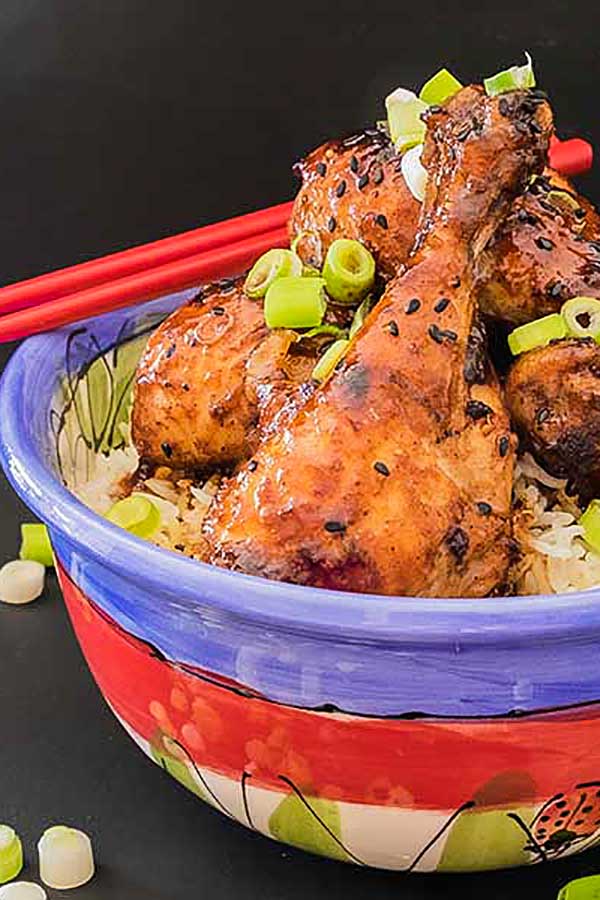 This gluten-free take on the Peking Style Chicken dish is a take-out style crispy Asian chicken. This recipe uses simple ingredients that you may already have in your gluten free pantry.
What is Peking chicken?
Peking chicken is a Beijing-style roasted chicken coated with a sticky sweet and sour sauce. This sauce is often used to make their famous Peking-style duck, a dish you can find in Chinese restaurants and on the menu of most Chinese take-out places.
spices in Peking chicken recipe
A few key spices are essential to any Peking chicken recipe that give the dish its characteristic flavor. For simplicity you can use a gluten free Asian five-spice, a blend of cinnamon, cloves, fennel seed, star anise, and Sichuan pepper.
Other spices commonly used in Peking chicken include ginger, garlic, soy sauce, and rice wine. These ingredients all work together to create this authentic dish.
In this gluten free Peking sauce, we used a mix of gluten free spices and gluten free condiments to give the chicken the classic Asian flavor without gluten.
sides to Peking chicken
When it comes to sides, there are endless possibilities with Peking chicken. Some of our favorites include:
Rice dishes make excellent sides to chicken
Cabbage and Fennel Citrus Salad
Stewed Red Cabbage With Apples
storing
If you have any leftovers, storing them in a closed container in the fridge for up to three days is best. You can also freeze the chicken, but wrap it tightly, so it doesn't dry out. The chicken will keep for up to three months in the freezer.
Make ahead Peking chicken.
If you plan on making the chicken ahead of time, you can flavor the chicken with the sauce and store it in the fridge for up to two days before baking.
Peking-style chicken recipe details
To make this gluten-free exotic chicken dish is super easy. First, mix the ingredients for the sauce, then coat the chicken and bake. How easy is that?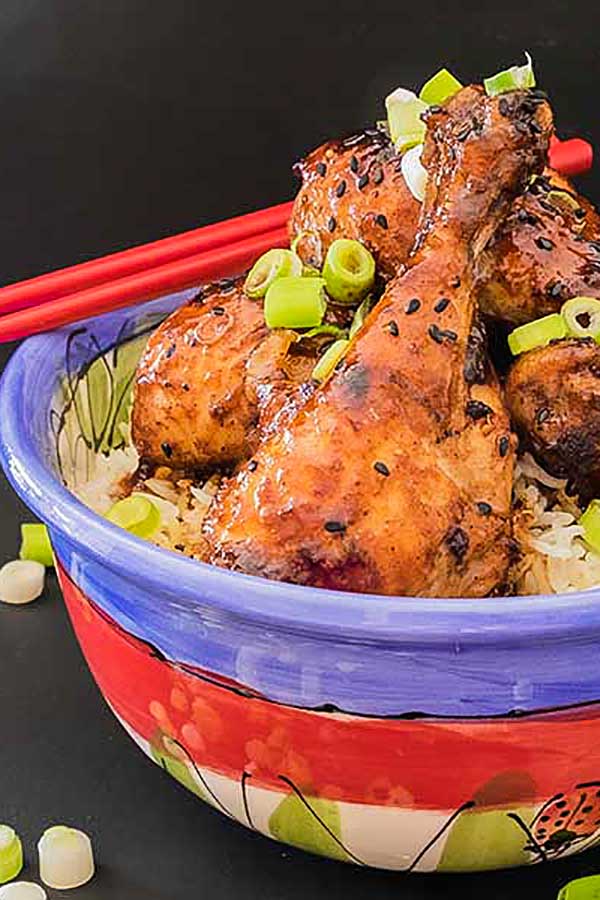 chicken appetizer
To make this Peking-style chicken recipe into an appetizer, use chicken wings and reduce the baking time by about 5 – 7 minutes.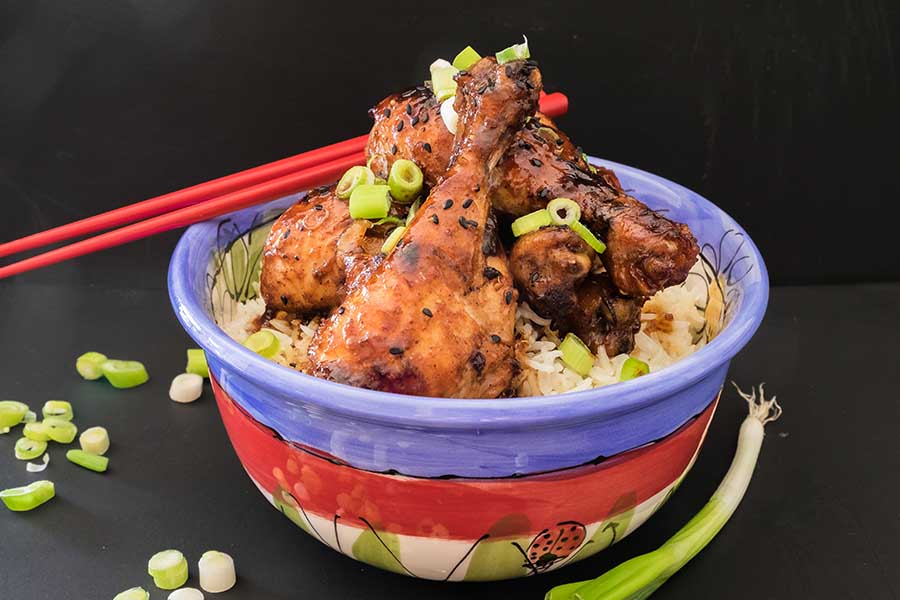 Why should someone follow a gluten free diet?
There are many benefits to following a gluten-free diet, including improved digestion and reduced inflammation. For those with celiac disease or non-celiac gluten sensitivity, avoiding gluten is essential for good health.
Peking style chicken is a great option for those on a gluten-free diet. This dish is made with chicken that has been flavored with an Asian sauce and then roasted. The result is a tender, juicy, and flavorful chicken without gluten that will bring a new meaning to deliciousness!
Gluten Free Peking-Style Chicken
Published on Sep 15, 2017
by
Kristina Stosek
Instructions
1.

Preheat oven to 400 F. Line a large rimmed baking pan with parchment paper. The pan should be large enough so that the chicken pieces are not touching

2.

Whisk together honey, ketchup, tamari sauce, apple cider vinegar, garlic, ginger, sesame oil and spices in the baking pan

3.

Add the chicken and coat well with the sauce. Cover with foil and bake for 30 minutes

4.

Remove foil, turn the chicken pieces over and continue baking for 15 - 20 minutes, or until the chicken is thoroughly cooked and has a sticky lightly charred coating

5.

To serve, place chicken on a serving platter and spoon the sauce from the pan over the chicken pieces. Sprinkle with green onions and sesame seeds