Gluten-Free Easter And Spring Desserts
Get inspired with these allergy-friendly, decadent gluten-free Easter desserts! To celebrate Easter and spring, we have chosen our favourite gluten-free cakes and sweets for your family and friends to enjoy.
So get ready for Easter and other spring celebrations like Mother's Day, Father's Day and Birthdays with these gluten-free dessert recipes for every spring occasion.
We hope you will find a new favourite that will satisfy your sweet tooth and for picky eaters to love.
So let's get started. There are plenty to choose from to showcase your new gluten-free dessert creation this Easter!
Our Best Gluten-Free Easter Desserts
A dessert decorated with a beautiful orange Easter colour. What could be more appropriate for an Easter dessert? Extra light gluten-free layered orange cake, a showstopper this spring. Two layers of moist cake finished with a zesty fresh orange frosting and orange sauce for any spring celebration.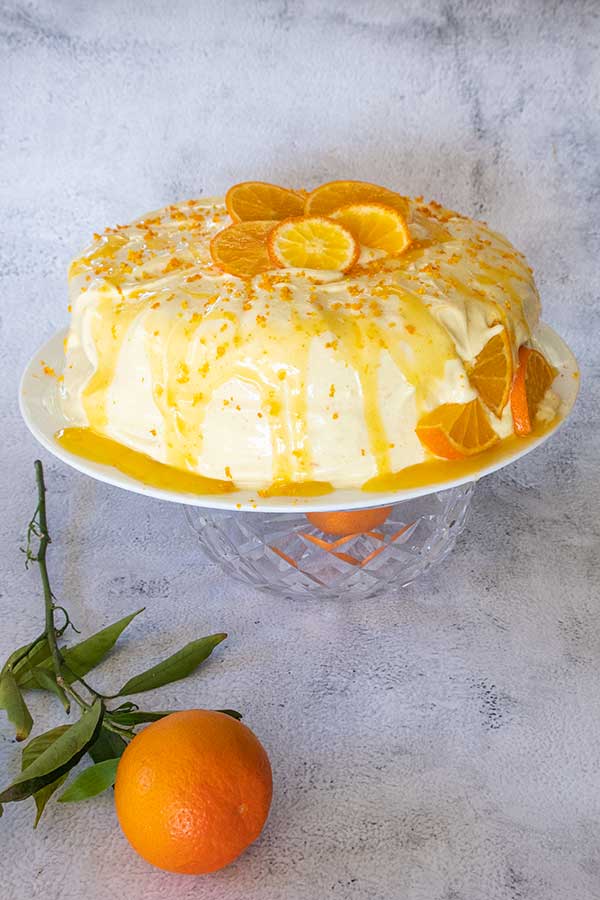 Coconut Cheesecake With Berry Compote
A light cheesecake with buttery oat crust topped with a cheesecake layer, made with light ricotta cheese, eggs, unsweetened coconut flakes, lemon zest, vanilla and a splash of pure maple syrup. The topping is all about berries and takes only five minutes to prepare—a festive gluten-free Easter dessert not to be missed.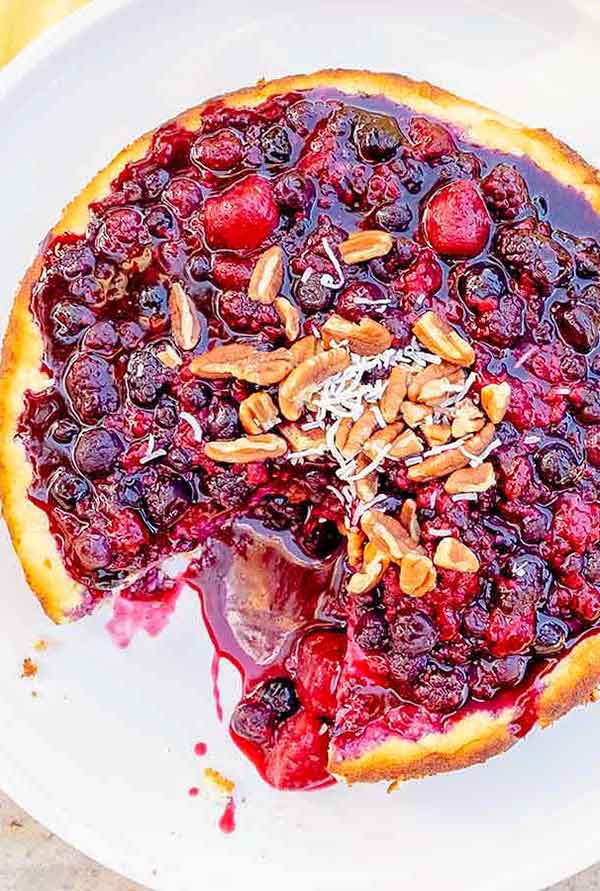 This Italian dessert is, in my opinion, a must for any celebration. This is the traditional tiramisu recipe, except this is a gluten-free version. Think rich cream, ladyfingers, coffee, cocoa and coffee liqueur. I included a made from scratch gluten-free ladyfingers recipe to keep this dessert gluten-free. But, if you want to keep the recipe simple, I included a link in the recipe where you can purchase gluten-free ladyfingers online.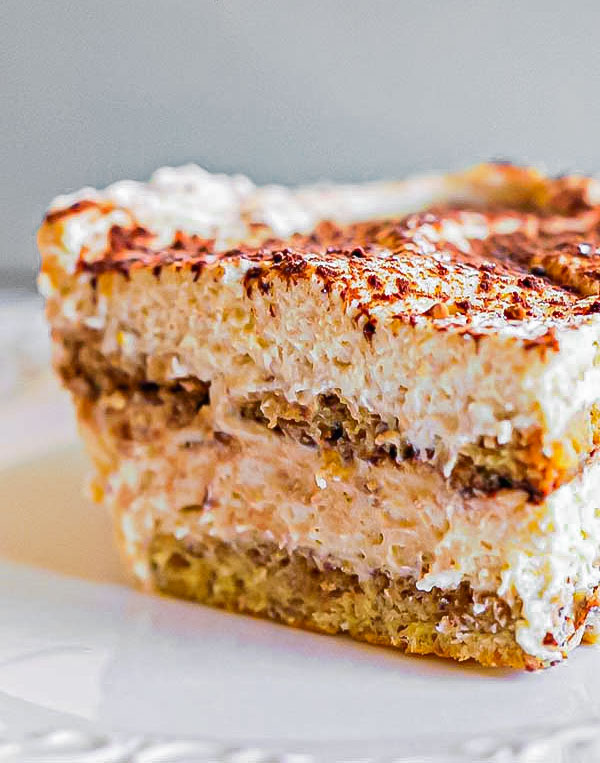 Heads up…tradition never goes out of style. Yes, this impressive apple tart is roll your eyes back delicious. You will need about five apples, a food processor and a quick maple caramel sauce. I consider this one of my favourite Easter apple desserts. The crust is made in the food processor and easily pressed into the pie dish—no rolling of the pie dough or extra mess. You must check out this gluten-free apple tart recipe. It is sooo easy to make and fail-proof. Just don't save on apples. The more, the better!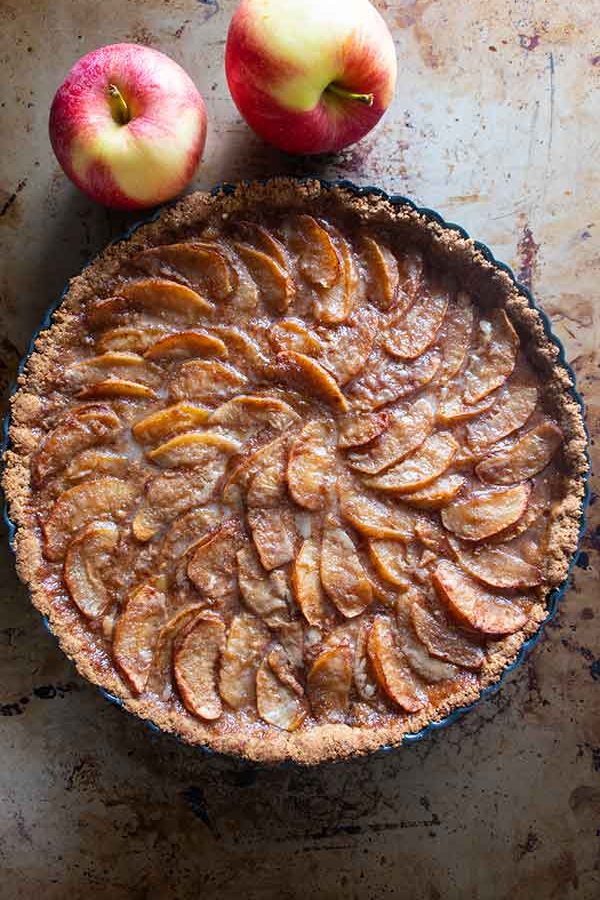 This gluten-free dessert is a perfect addition for spring, especially brunch. The cream puffs are light, crispy on the outside and pillowy and hollow inside—a perfect shell for your favourite pastry filling. I love to add fresh strawberries to the cream puffs giving them a fresh spring look.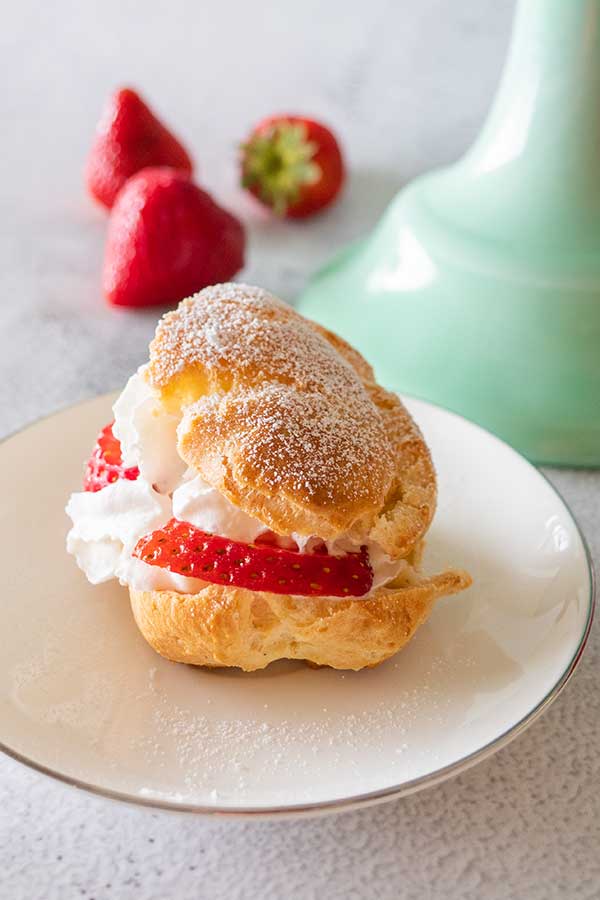 A rich, decadent chocolate blackberry pie. The filling is made with espresso coffee, so this gluten-free dessert is for grownups. The three-layer pie is made with fresh blackberries. Combine chocolate, espresso and blackberries, and you know it will taste delicious. This dessert is for those that love the coffee-chocolate flavour.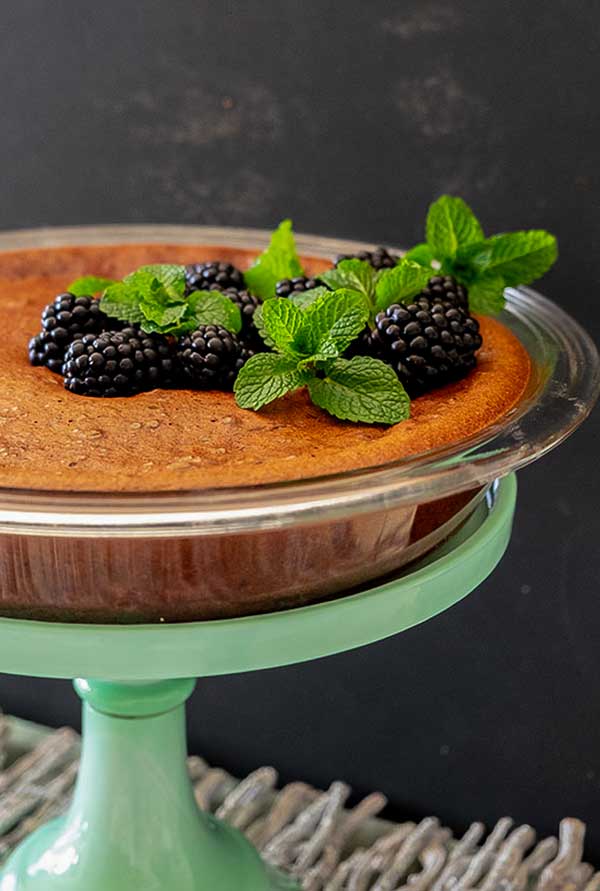 If you love the creamy layers in tiramisu but don't like chocolate or coffee, try a version made with fresh strawberries. So refreshingly delicious, and this dessert does not have to be baked. The beautiful strawberry colours will add a spark of colour to your Easter dessert table. And this is a no-fail dessert. No one can mess this recipe up…I promise!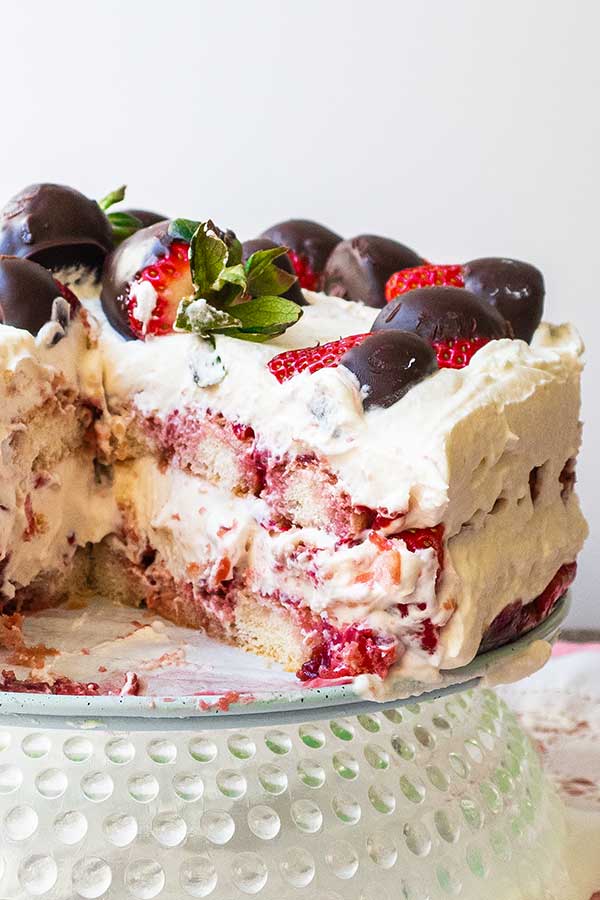 Easiest Gluten-Free Coconut Lemon Custard Pie. This spring dessert is crust-free and is all about heavenly creamy lemon custard with coconut. This gluten-free pie is lightly sweetened and scented with fresh lemon flavour. If you don't like baking or are short on time, this Easter dessert is for you! To make the pie, all you need is a blender.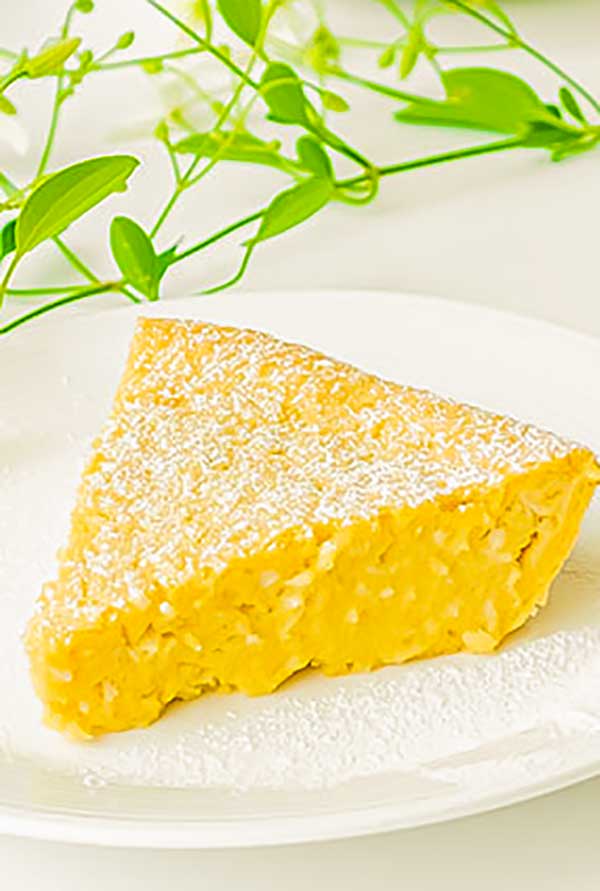 This apple pie is a true classic, except without the crust. The tender, juicy fresh apple slices, lightly flavoured with cinnamon and lemon juice, bring back the nostalgia of Easter. The topping for this apple pie is crunchy almonds mixed with oats, sugar, vanilla, and butter to make up for the crust. You will need a big spoon for this dessert. This crust-free apple pie is that good! Serve warm, and add a dollop of vanilla ice cream. OMG!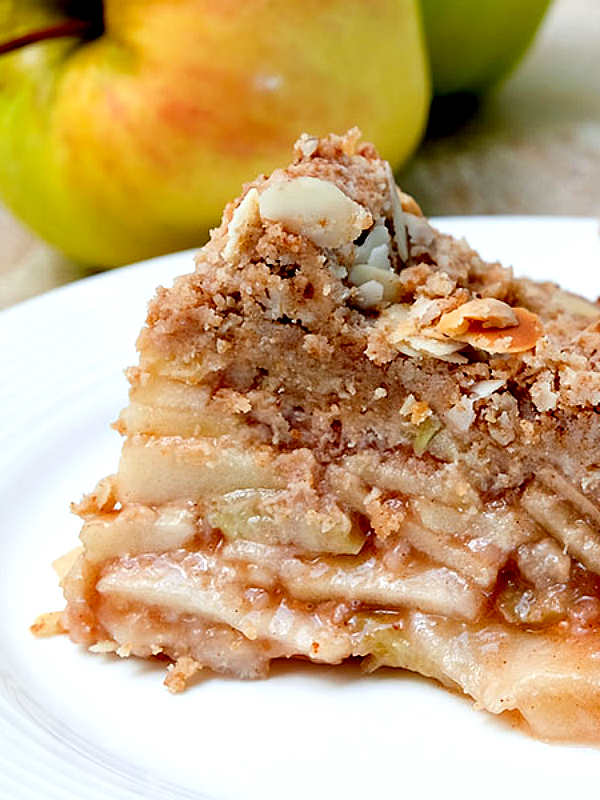 Think Greece meets Italy. This decadent gluten-free dessert is a combination of cheesecake and tiramisu…right WOW! The buttery chocolate shortbread crust, topped with a layer of coffee flavoured cheesecake and a classic tiramisu finish, the whipped cream with mascarpone cheese and a sprinkle of cocoa. An Easter dinner wouldn't be the same without it.
The natural moistness that pears impart to this lightly spiced cake has sent it soaring to the top of the French dessert list. This dessert is sweetened only with maple syrup and fresh pears, making it a winner for brunch at Easter or any spring occasion.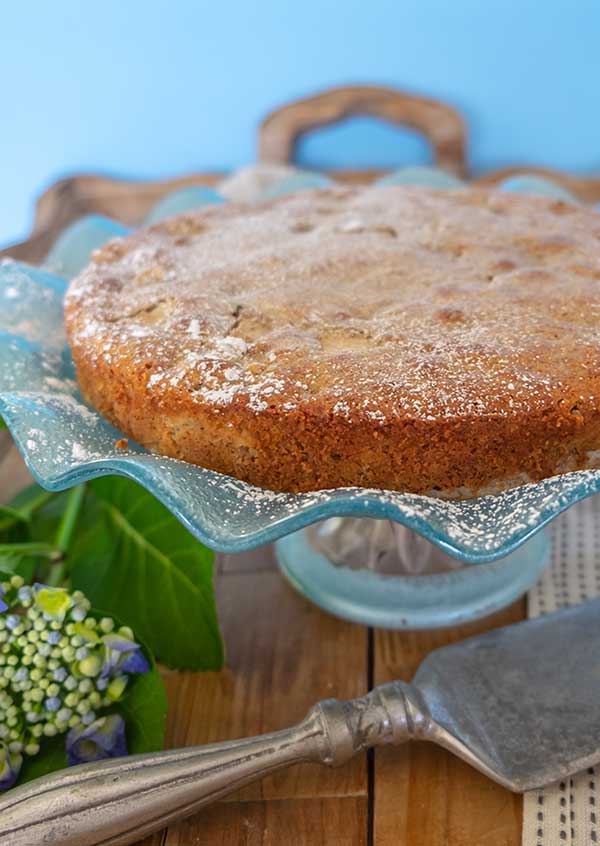 Hard to believe this chocolate dessert has only six ingredients! However, it has two layers a chocolate sponge cake and a chocolate mousse. This is one of those allergy-friendly cake recipes without grains and nuts. A perfect addition to your Easter table.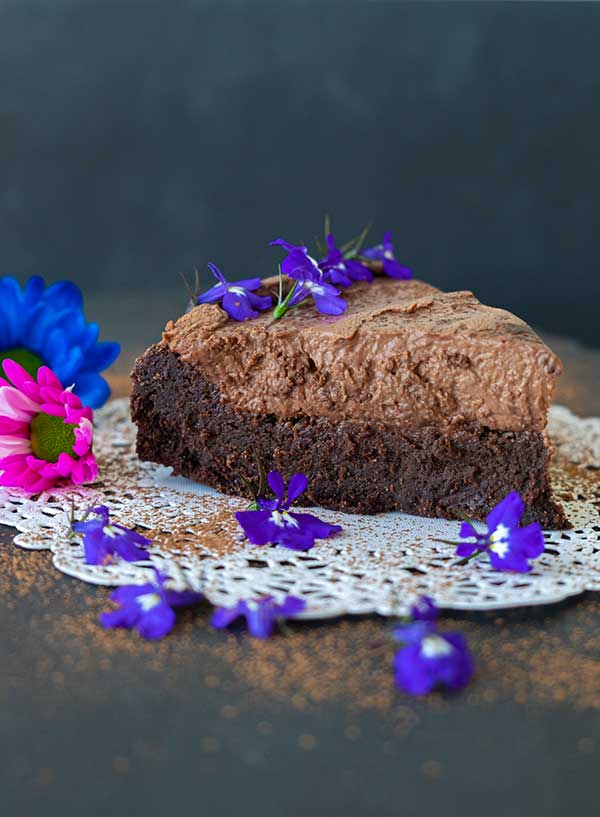 An Irish-flavoured tiramisu dessert. The cake layer tastes like ladyfingers. The rich tiramisu-style creamy topping is flavoured with Irish cream and dusted with cocoa powder to give this gluten-free dessert that Italian and Irish flare. A definite show stopper for Easter dinner!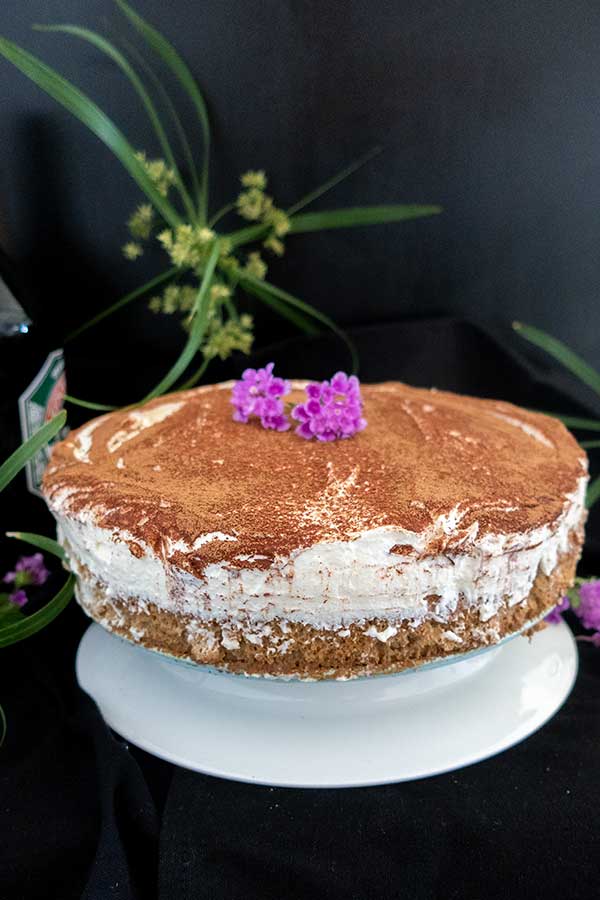 A keto strawberry dessert with only four ingredients. This light, spring, strawberry mousse is keto-friendly, takes only ten minutes to make and is an excellent addition to Easter desserts. Especially for those that follow a low-carb diet.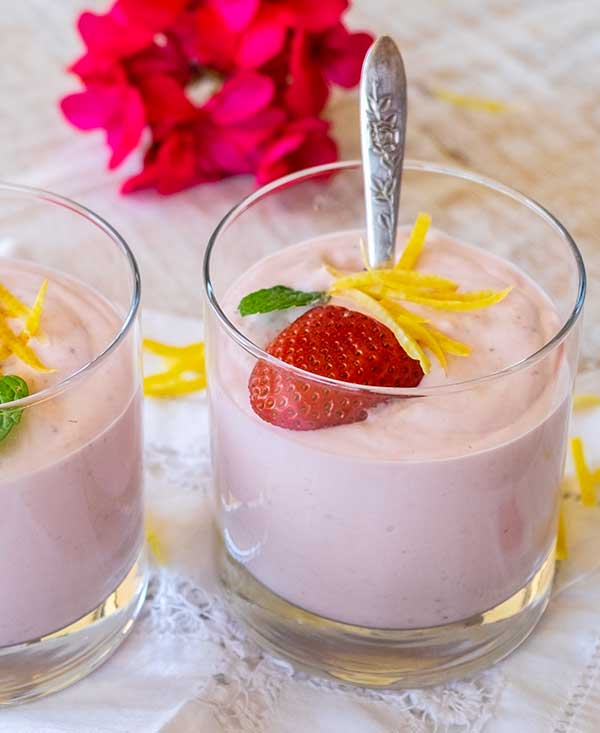 Gluten-free, vegan desserts are becoming more and more popular. This
dessert is about buttery crust filled with vanilla-flavoured blueberries. The light Easter dessert is easy to make, and in every bite, you will taste a buttery crust and sweet, bursting blueberries. This recipe is refined sugar-free, keeping the vegan tart healthy-ish.

A Swiss roll tiramisu-style. Soft, moist sponge cake and a layer of cream, coffee, cocoa powder, and if you like Kahlua liqueur. This recipe may sound complicated, but check out the step-by-step instructions, and you will find even a novice baker can master this show stopper.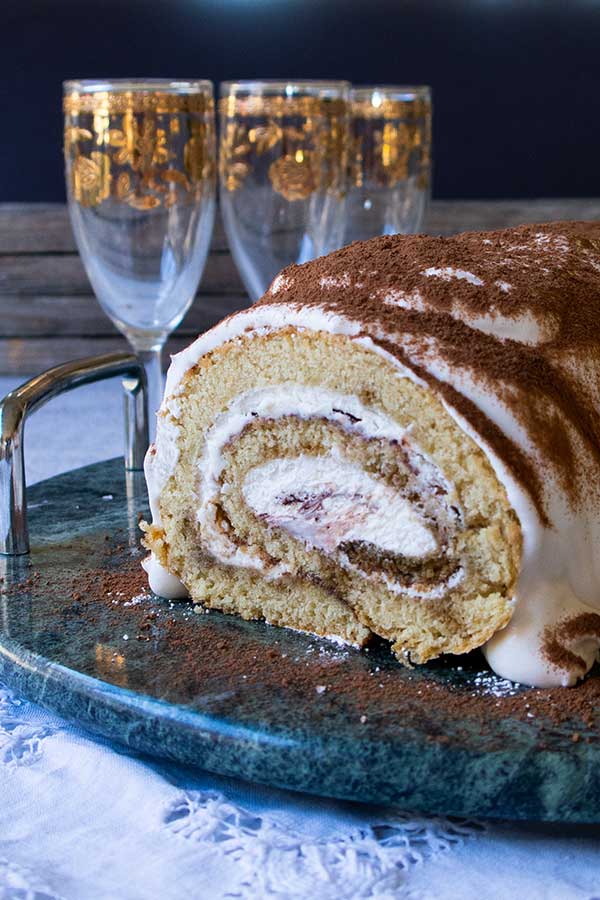 Easter brunch would not be a true celebration without a delicious Gluten-Free Carrot Cake. What sets this carrot cake apart from most, is the light zesty cream cheese frosting. This carrot cake is one of our favourite spring desserts for brunch. A must try recipe!