Gluten-Free French Pear Cake
Prep Time
15 Minutes
Difficulty
Easy
Cook Time
40 Minutes
Serves
8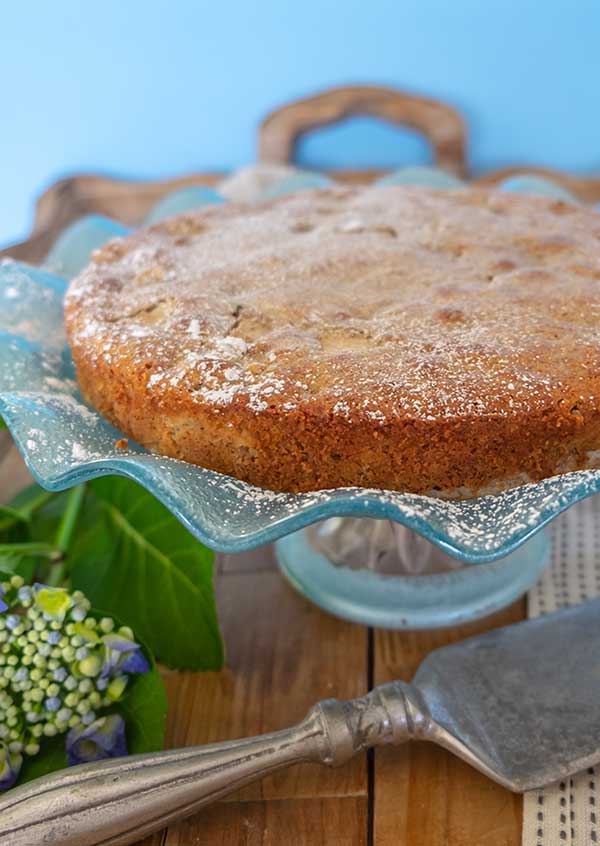 Be the first to rate this recipe.
Starting the week off with some sweetness with this Gluten-Free French Pear Cake. Extra moist filled with fresh pears throughout, this traditional French dessert recipe is super easy to whip up. The cake is perfectly sweetened with a little maple syrup and grated pears, making every bite unbelievably delicious!
As soon as summer rolls around, making desserts with fresh fruit is what it's all about. The mouthwatering gluten-free pear cake can be served warm with whipped cream, vanilla ice cream or cooled as is. Enjoy, and let me know what you think?
Ingredients
1 cup almond flour
1/2 cup arrowroot flour
1 tsp. GF aluminum free baking powder
1/4 tsp. GF ground nutmeg
1/4 tsp. Himalayan salt
3 large eggs, at room temperature
1/3 cup pure maple syrup
1/2 cup unsalted butter, melted
1/2 cup finely grated pear (about 1 small pear)
1 tsp. Pure vanilla extract
2 large pears, peel, core and cut into small cubes ( I used Bosc pears)
Instructions
Whisk together almond flour, sorghum flour, arrowroot flour, baking powder, nutmeg and salt
In a separate bowl, whisk the eggs with maple syrup. Add butter, grated pear and vanilla and whisk until combined
Add wet mixture into dry ingredients and whisk together until combined. Stir in pear cubes
Pour cake batter into the cake pan and bake for 35 - 40 minutes or until a toothpick inserted in the middle of the cake comes out clean
Cool on a cooling rack
Similar Recipes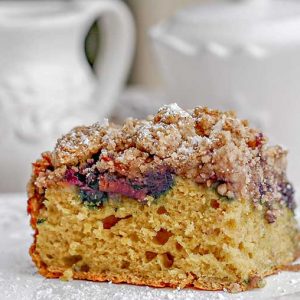 Gluten Free Apple Blueberry Crumb Cake
Traditional crumb cakes are made with plenty of sugar and butter. This mouthwatering gluten-free version is made without refined sugars or butter. The heavenly layers of moist cake and fresh fruit topped with generous amount of crumb are what makes this recipe a winner. Serve warm for breakfast with a scoop of yogurt or as […] Read More
Prep Time
15 Minutes
Difficulty
Easy
Cook Time
60 Minutes
Serves
12 pc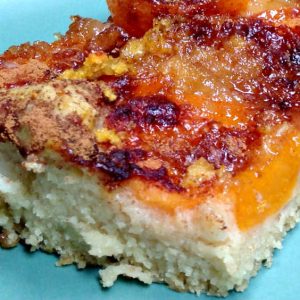 Gluten Free Apricot Almond Ginger Cake
When apricots are in season, you should try this delicious gluten free apricot almond ginger cake. It is one of those desserts that is easy to make and tastes heavenly. This dessert is ideal for those that follow an egg free and dairy free diet. Apricots are rich in beta-carotene and fiber making this a healthier dessert option Read More
Prep Time
20 Minutes
Difficulty
Easy
Cook Time
45 Minutes
Serves
8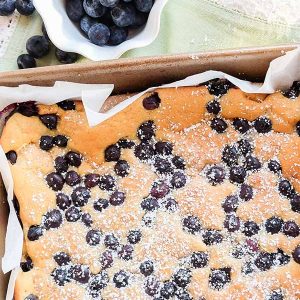 Gluten Free Blueberry Low Fat Cake
This gluten-free blueberry low fat cake is moist and loaded with healthy blueberries.  The use of coconut milk adds natural coconut richness without being overwhelmingly tropical. Next time you are craving something sweet, try this fast and easy gluten-free  blueberry low fat cake Read More
Prep Time
15 Minutes
Difficulty
Easy
Cook Time
20 Minutes
Serves
6