16 Healthy Soups To Start The New Year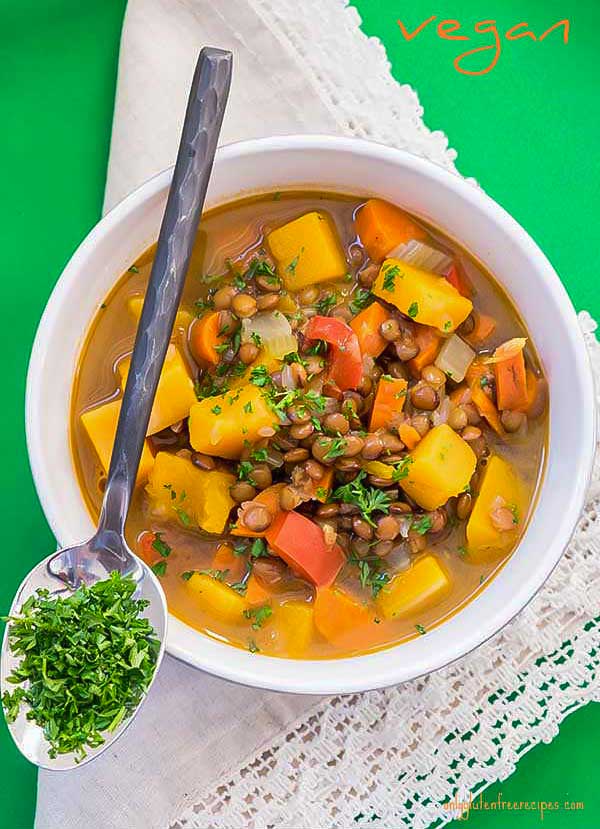 16 Healthy Soups To Start The New Year
I am super excited to start January with my favourite healthy gluten-free soups. I have chosen our super healthy immune boosting soups, tasty fat burning soup, our most popular chicken soups, and my favourite full on vegan soups!
Just imagine all the beautiful rainbow colours, plenty of healthy veggies, herbs, spices and most importantly, irresistibly delicious flavours.
Making soups is an easy way to include healthy, comforting food that everyone will enjoy. Healthy soups are made with fresh vegetables, herbs, spices and proteins, all the things that will help to keep our bodies healthy.
Most soups are budget friendly and are an easy way to feed your family with healthy and delicious food. Soups are easily frozen, making them an easy go to food when you need that something soothing and comforting.
What I love about soups, you can always improvise with the ingredients and flavours.
During the cold winter months like January, there is nothing more comforting than a hot bowl of delicious soup. If your appetite is big, add a side of healthy Gluten-Free Quinoa Garlic Cheese Flatbread, or a slice of our popular Vegan Low Carb Grain-Free Bread.
16 healthy soup recipes !
Immune Boosting Chickpea And Parsley Soup Get the recipe
→
Parsley has powerful anti-inflammatory benefits that help fight against allergies and inflammatory disorders. On the other hand, Chickpeas are an excellent vegetarian source of iron, protein and fiber, all of which are important for a healthy body.
Jump start a diet or a cleanse with this vegan fat burning soup. This healing soup is packed with antioxidants, vitamins, protein and a lot of fiber. This delicious vegan soup will keep you full for hours while giving you lasting energy and is naturally gluten-free.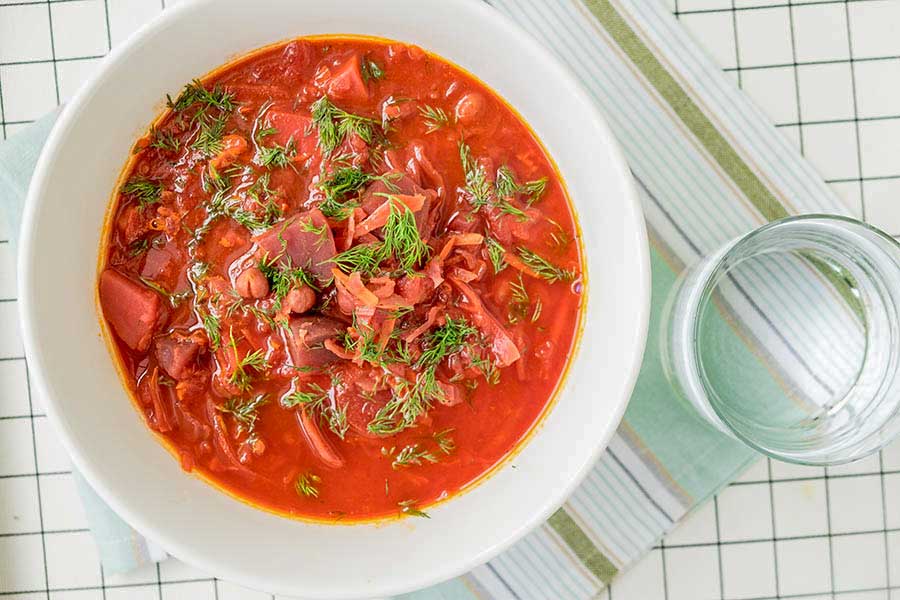 Not only is this soup good for your waistline, but it is also acceptable for diets such as paleo, vegan, whole30 and gluten-free. To add extra flavour and heartiness to this soup, I added fresh zucchini. Once the soup is blended, you can't even tell that the soup has zucchini.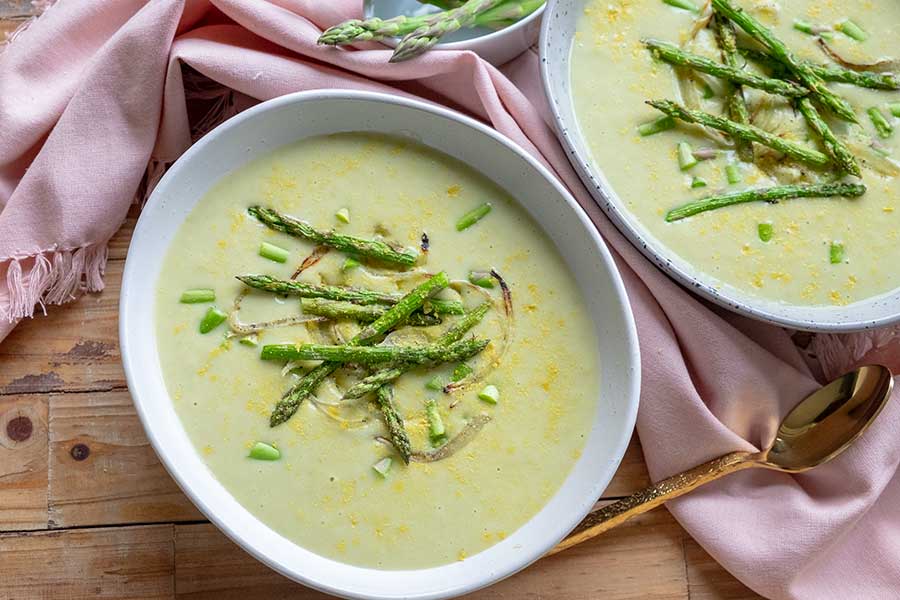 30 Minute Immune Boosting Chicken Soup Get the recipe →
This soothing soup is made with organic ingredients that contain powerful medicinal properties to support our immune system. These are ginger, garlic, turmeric, lemongrass, lemon juice and honey. Did you know that lemongrass helps to heal colds and flu and is full of antioxidants as per medical news today?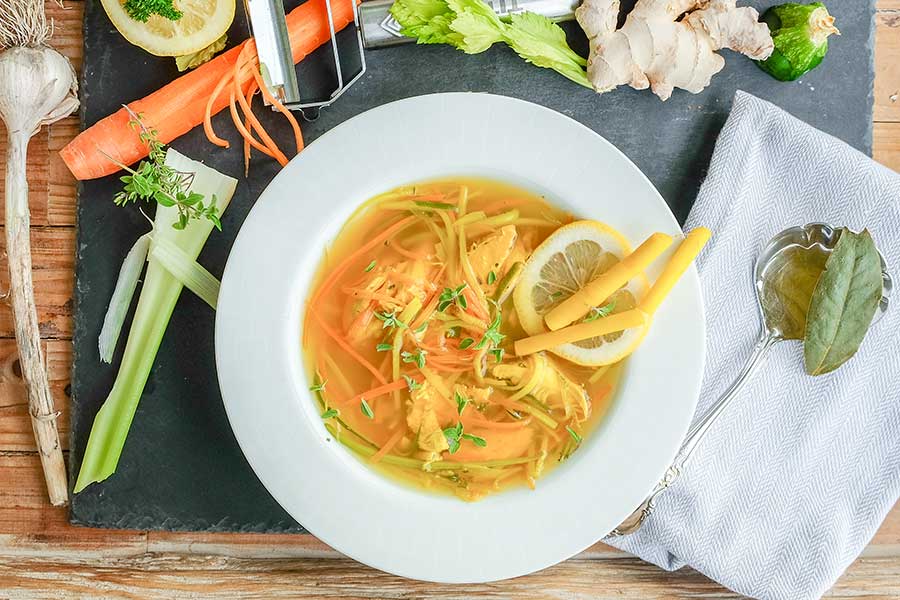 This healthy soup is all about spices, garlic and ginger. This is a comforting vegan hearty soup packed with antioxidants, protein and fiber. I promise you this most flavourful creamy, coconut curry lentil soup will keep you full for hours.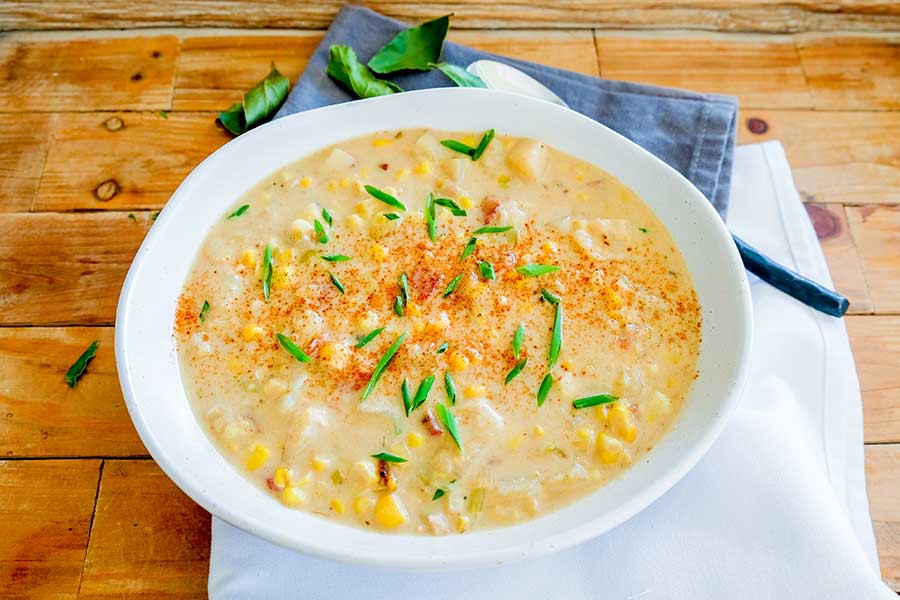 Vegan Cream of Super Greens Soup Get the recipe →
The stars in this healthy soup are broccoli, spinach, carrots, peas and fresh lemon juice. Enjoying a hearty bowl of soup, and still keeping the calories low is an excellent way to promote healthy weight. This nutrient-dense gluten-free soup is also acceptable on a keto diet and is super easy to make.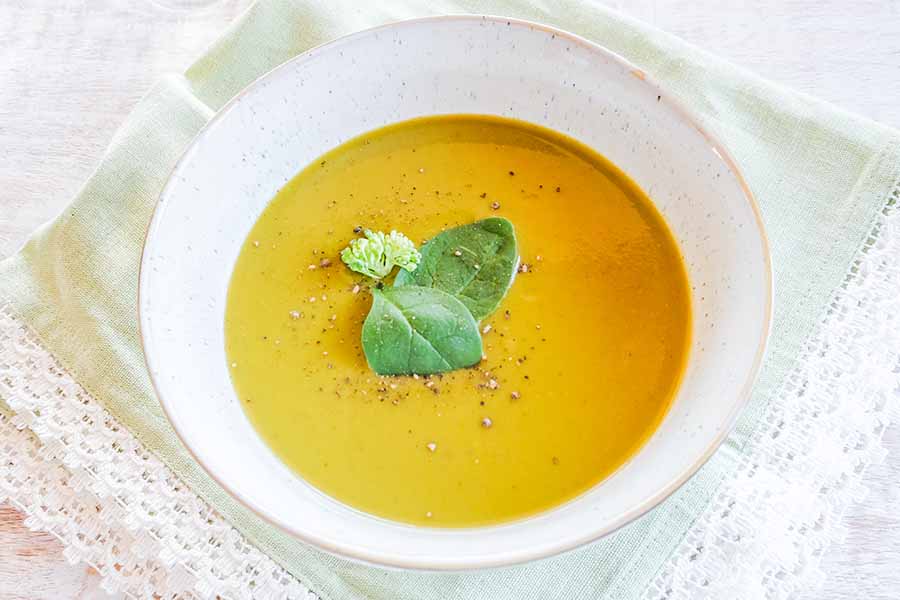 Celeriac is a healthy vegetable not to be forgotten. It may surprise you, but celeriac, is the root of celery and is high in vitamins C and K, and various B vitamins. It is also a good source of dietary fiber, calcium, iron, magnesium, manganese, phosphorus, potassium, sodium, and zinc and is low in calories and carbs. And insanely delicious!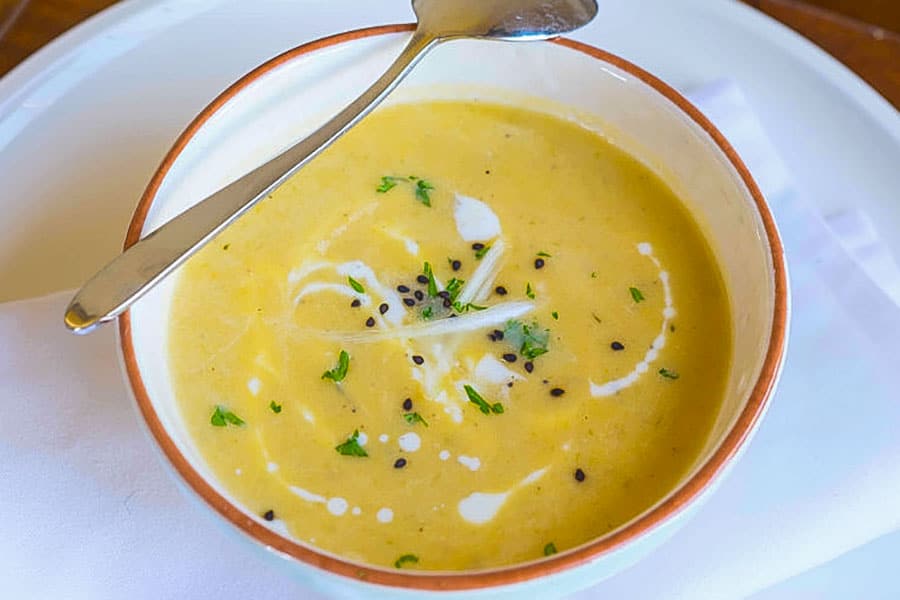 Vegan Lentil Butternut Squash Soup Get the recipe →
The earthy lentils combined with the sweetness of butternut squash make a super tasty hearty soup. Lentils are high in protein and other essential nutrients. Butternut squash is also a vegetable not to be ignored. The tasty squash contains highest levels of vitamin-A and more potassium than a banana.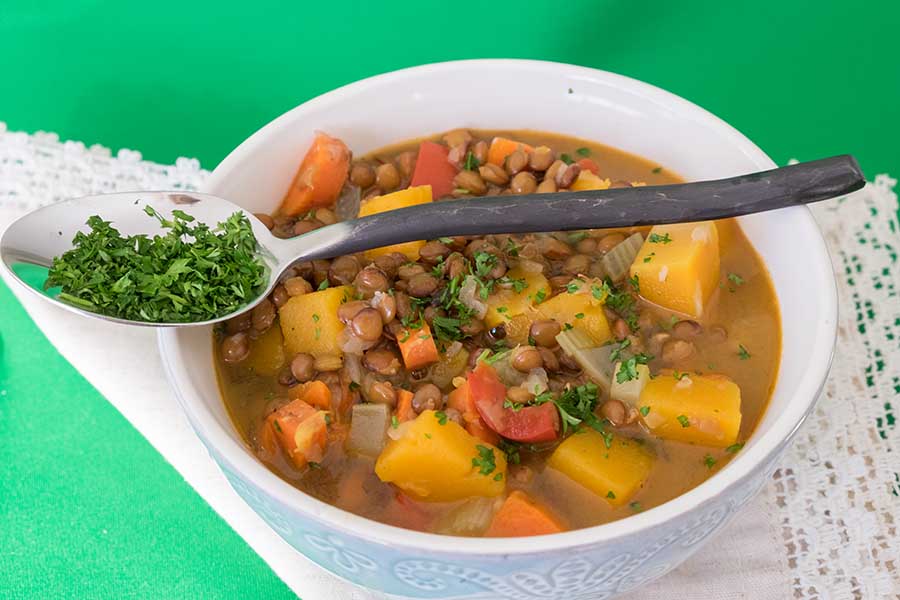 Immune Boosting Turmeric Celery Soup Get the recipe →
Did you know the significant benefits of celery which include its ability to cleanse the liver and improve skin and eye health. Since celery is a mild diuretic, it also aids in the removal of bodily toxins and lowering blood pressure. And, turmeric is another spice loaded with antioxidants. If the health benefits didn't entice you the delicious vegan chunky celery soup should.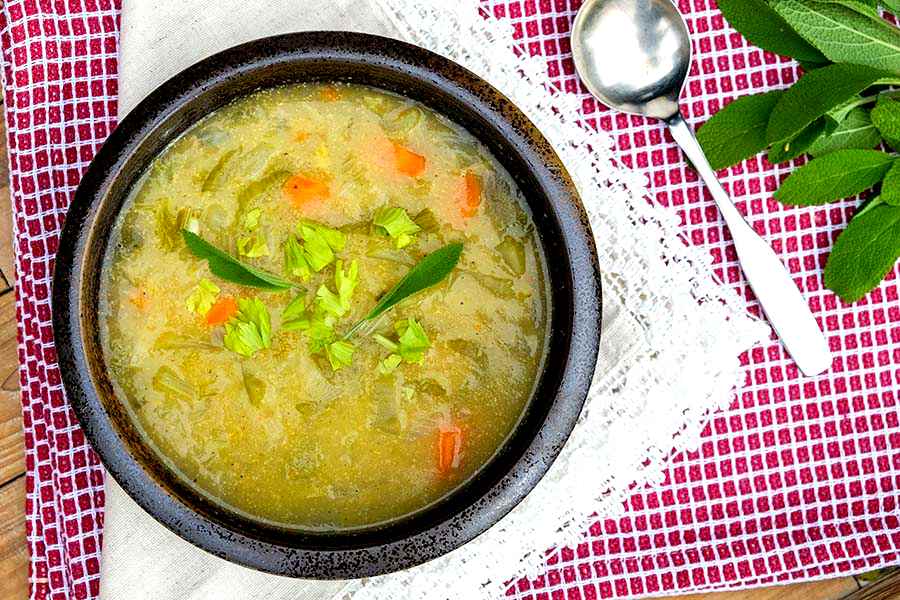 When it comes to healthier soups, this is definitely on top of my list. This hearty cabbage and beef soup is made with nutrient-dense vegetables such as cabbage, tomatoes, root vegetables and extra-lean beef. Have you heard of the cabbage soup for weight loss? Well, this is one version of it.
This creamy carrot soup is deliciously flavoured with authentic Thai spices such as lemon grass, ginger, cumin cardamom, nutmeg and garlic. The nutrients in carrots may provide protection against heart disease and cancer while helping to build strong bones and a healthy nervous system.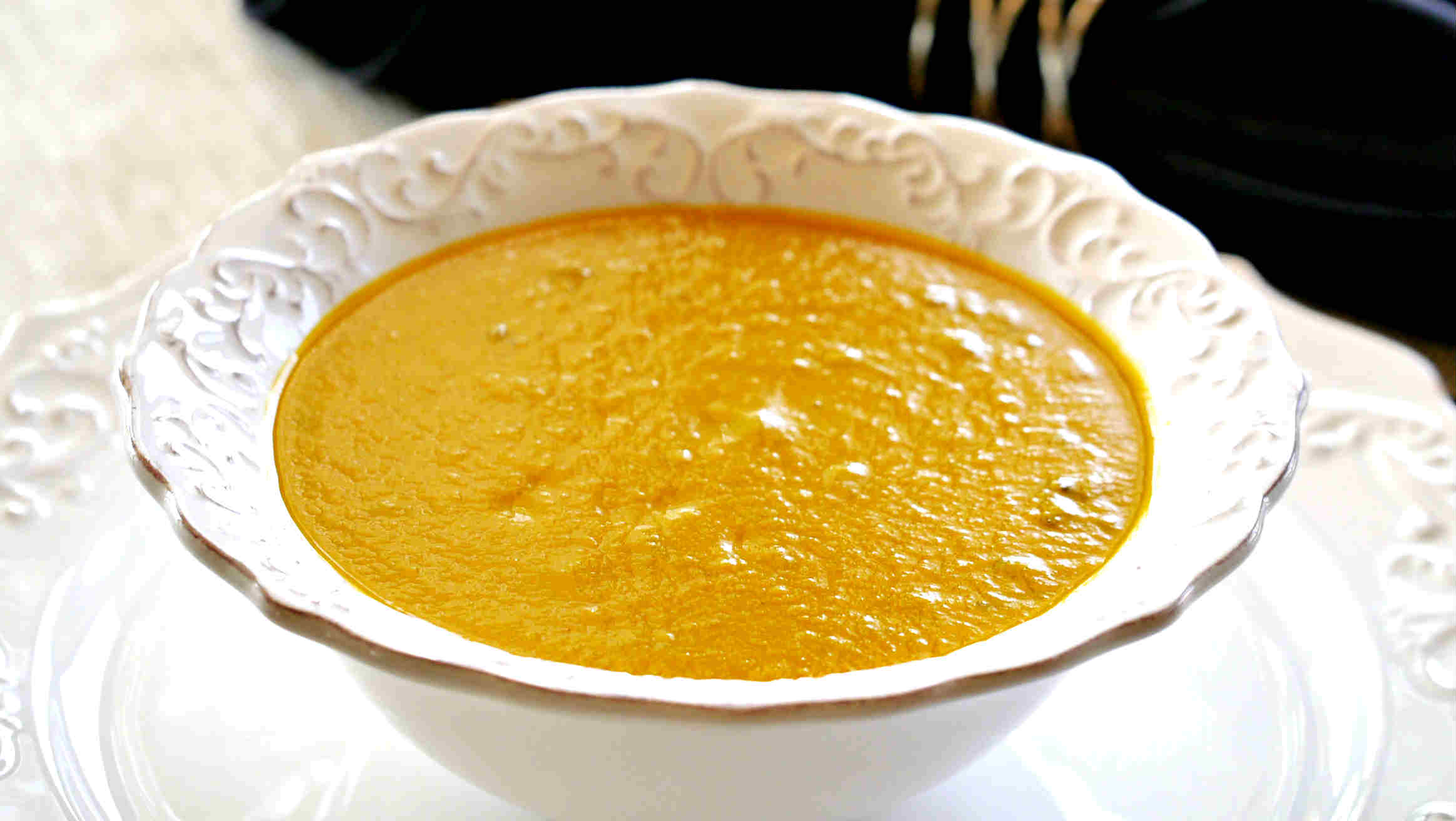 The soup is a lighter version of chicken chowder. The healthy Peruvian chicken soup is heavy on cilantro and has so much flavour…the best kind of cozy chicken soup. Adding veggies such as carrots, corn, peas, potatoes, poblano peppers, and chili peppers, makes this into a hearty, mildly spicy and super flavourful chunky chicken soup.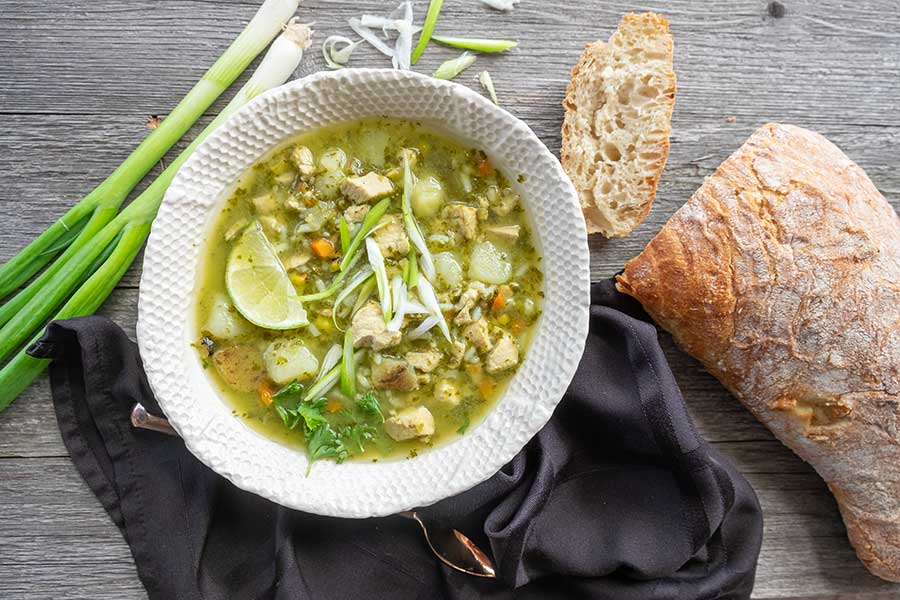 Cream of Butternut Squash and Apple Soup Get the recipe →
This Cream Of Butternut Squash Apple Soup is comforting and creamy all at the same time. The deliciously flavoured squash is rich in dietary fiber and multiple vitamins and minerals. For the apples, we all know the phrase, apple a day keeps the doctor away. Well, this is true, plenty of vitamin C and rich in healthy antioxidants. And, this healthy soup is not shy of fresh ginger and fresh lime juice. For additional flavour, the soup is hinted with curry powder as not to overpower the gentle squash.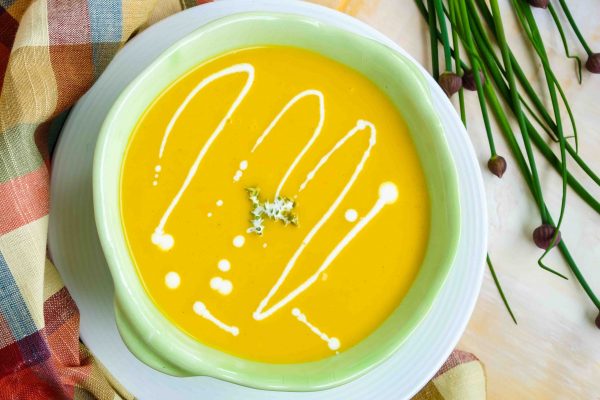 This healthy soup is made with fresh poblano peppers, tomatoes, chicken, corn, onions, garlic, jalapeno peppers, fresh spinach and rice. If you don't want to add rice, you can use quinoa. For the flavours, it is about typical Mexican spices such as cumin, chilli powder and oregano. To finish the gluten-free soup, plenty of fresh cilantro and lime juice. This gluten-free chicken soup is on top of my list of favourites.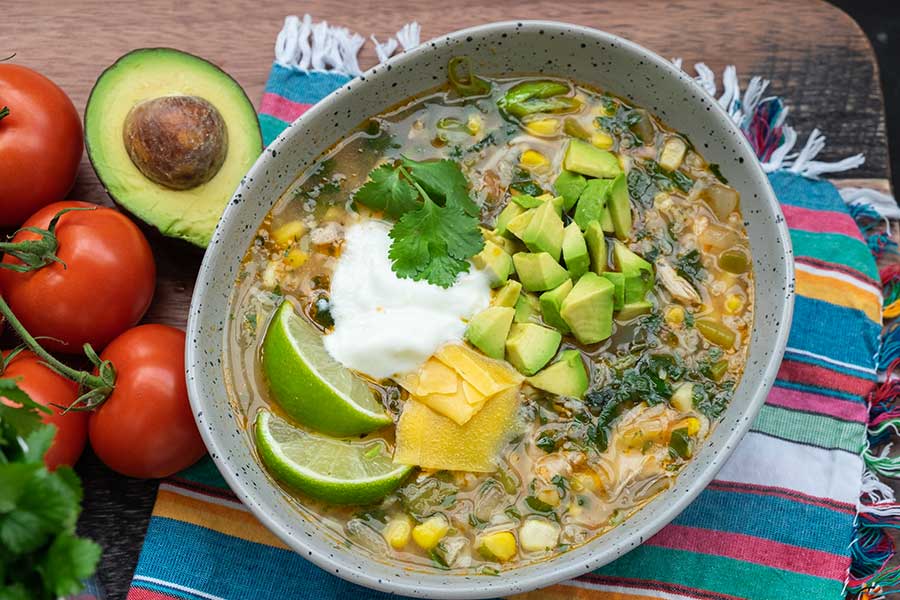 This vibrant vegan soup is healthy, creamy, aromatic, hearty, low in fat and dairy free. In this soup recipe, the distinct flavour of the healthy coriander compliments the carrots beautifully. This is a super easy, healthy soup made with less than ten ingredients.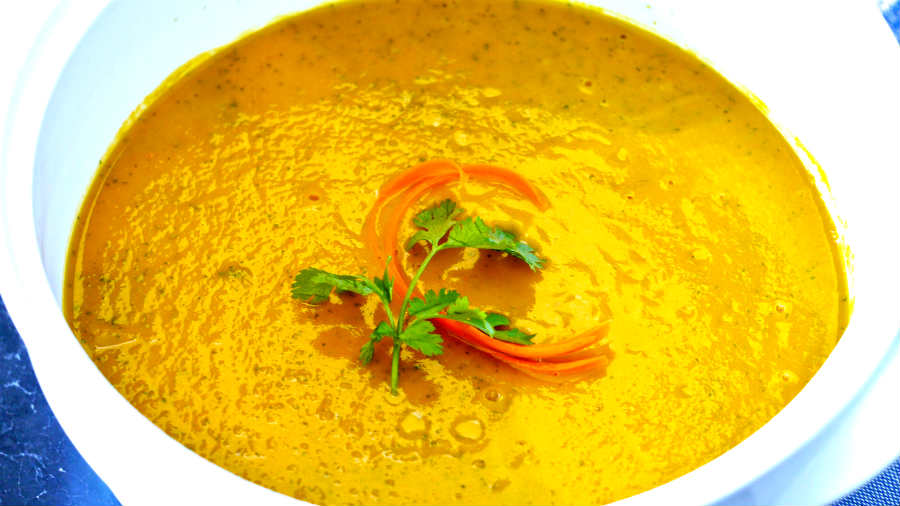 Instant Pot Immune Boosting Chicken and Spinach soup

Get the recipe →
This healthy chicken soup provides nutrients, beautiful colour and plenty of flavour. It is soothing, comforting and gentle. A reminder of how very subtle and delicate soups can be and why they make us feel so good! When the flu season is in full force, it is essential for the body to build up immunity to stay healthy. This healthy soup is made with ginger, garlic, cloves, turmeric, fresh lemon, spinach and organic chicken. Keeping the antioxidants high and calories low. Enjoy!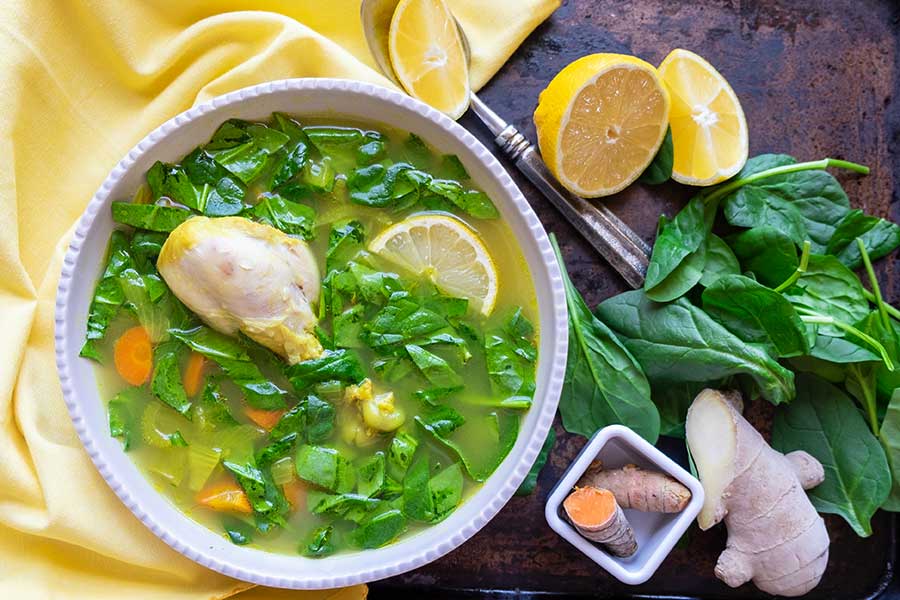 Affiliate Disclosure: Only Gluten-Free Recipes is a participant in the Amazon Services LLC Associates Program, an affiliate advertising program designed to provide a means for sites to earn advertising fees by advertising and linking to amazon.com. Please check out my sponsorship and disclosure policy page for more details