Our Top 14 Gluten-Free Bread Recipes of All Time
A good gluten free bread takes the skill of a good baker, combining the right gluten free flour and starches, precise techniques, and the perfect balance of flavors. Whether enjoyed on its own, as the foundation for a sandwich, or paired with artisanal butter or jam, the best gluten free bread should be moist, with a tender crumb with every single bite.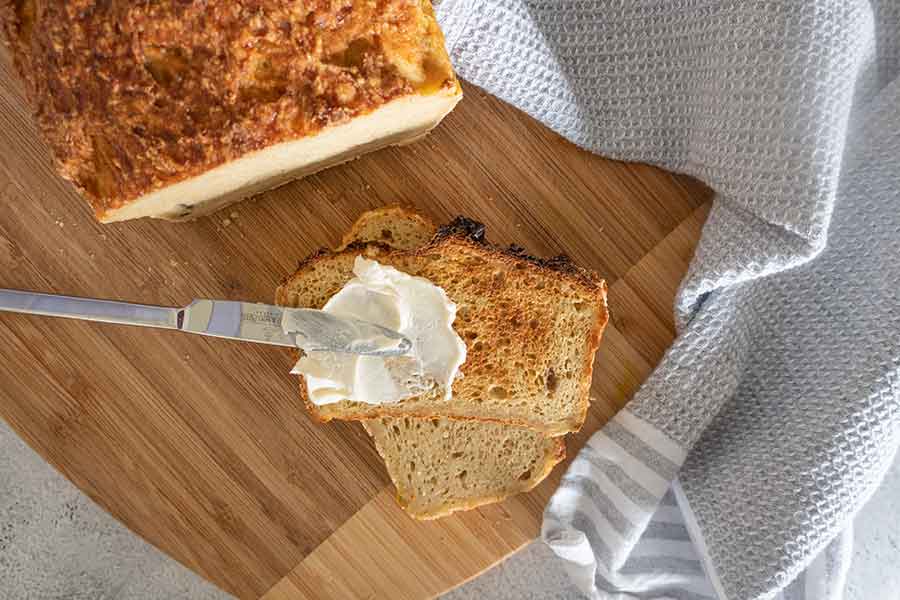 What makes a good gluten free bread?
Texture: One of the most challenging aspects of gluten-free baking is achieving a desirable texture. A good gluten-free bread recipe will produce a bread with a soft and tender crumb, similar to traditional wheat-based bread. It should have a good rise and springiness without being overly dense or gummy.
Flavor: Gluten-free bread can sometimes have a bland taste due to the absence of wheat. A great recipe will incorporate a combination of flavorful gluten-free flour, such as brown rice flour, almond flour, or sorghum flour, or millet flour, to enhance the taste of the bread. The recipe may include ingredients like honey, herbs, or spices to add depth and character to the flavor.
Structure: Gluten is responsible for providing structure and elasticity to bread. In the absence of gluten, using alternative ingredients and techniques is crucial to achieve a good structure. Using binders such as xanthan gum or psyllium husk powder help mimic the gluten's binding properties. A well-structured gluten-free bread will hold its shape, slice easily, and not crumble or fall apart.
3 Frequently asked questions about gluten free bread recipes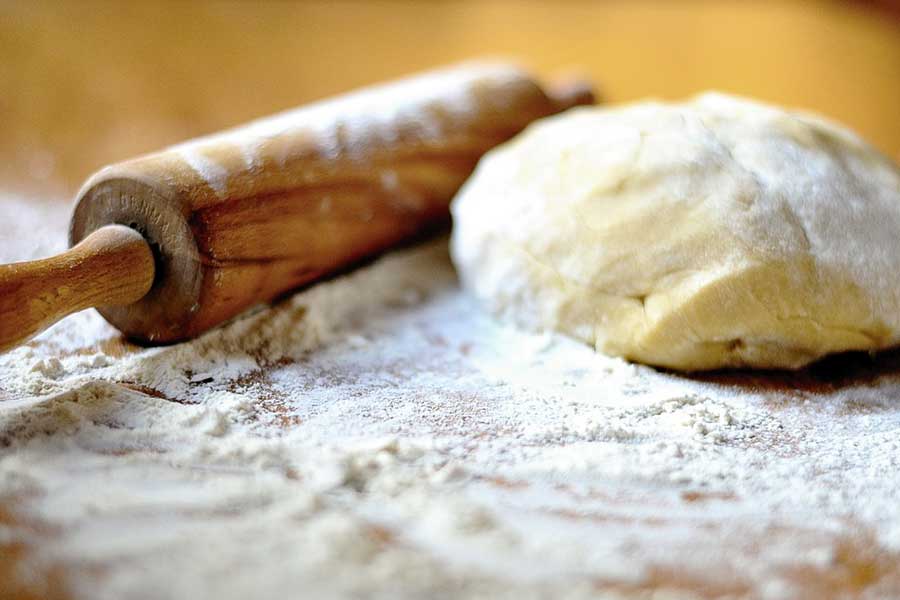 Which ingredient makes gluten-free bread moist?
Baking with gluten-free ingredients is not as simple as using flour that contains gluten. To keep gluten-free bread moist and hold its shape while baking, xanthan gum or guar gum are good replacements for gluten.
In addition, liquids, fats, sweeteners and nut flours will keep the bread moist even the next day. For sweeteners using maple syrup or honey to replace sugar, having the right amount of fats such as olive oil, coconut oil or butter, and always the right amount of liquids.
Gluten-free flour is heavier than wheat flour and requires more liquids to keep the bread moist and soft. The texture of most bread dough recipes should be similar to muffin batter. If the dough is dry and hard to mix, the bread will most likely be dense, heavy and will crumble.
What makes gluten-free bread soft and pillowy?
One good thing about baking gluten-free bread you don't need to knead the dough. Kneading is for bread recipes that contain gluten because it develops the gluten by making it stronger and more elastic for better volume and gas retention.
The gluten-free dough should not be overworked, or the bread may become a bit rubbery. In some recipes, adding baking powder or baking soda, or apple cider vinegar will keep the dough light and airy.
Store bought vs homemade gluten-free bread, what's the difference?
Baking gluten-free bread at home will make it fresh tasting and more delicious. In addition, the bread will be more nutritious because you control the ingredients.
Store bought bread often contains preservatives, colours, excess sodium and artificial ingredients. And the comforting smell of bread baking lingering through the house is a good enough reason for me to bake bread at home.
These gluten-free bread recipes were chosen by you for texture, flavour and simplicity. So get ready to bake this season because anyone can master these bread recipes, even novice bakers.
Our Top 12 Gluten-Free Bread Recipes of All Time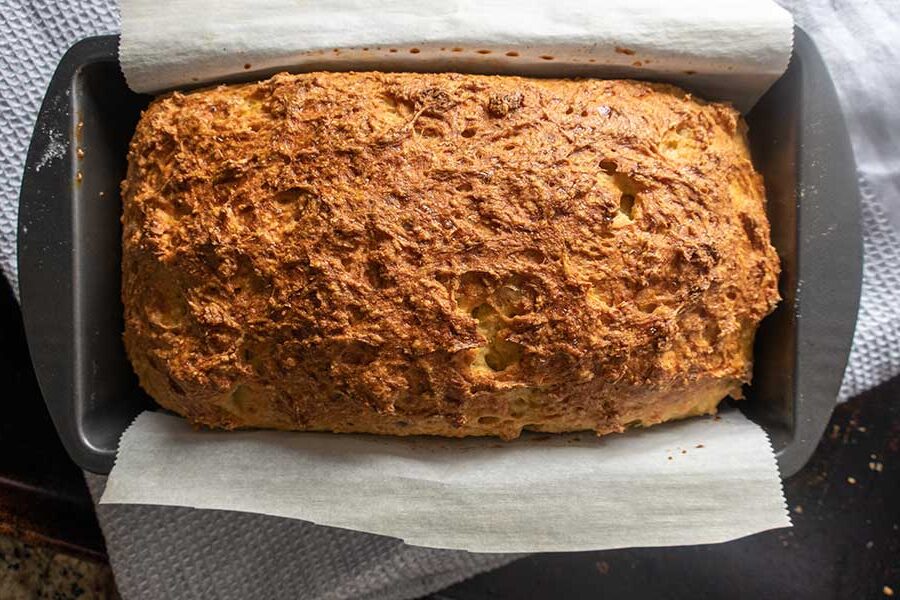 The bread is packed with whole-grain millet, sorghum flour, psyllium husk, arrowroot starch and heart-healthy olive oil. It is super healthy! The millet makes the bread taste so good. The best part, a super easy bread recipe!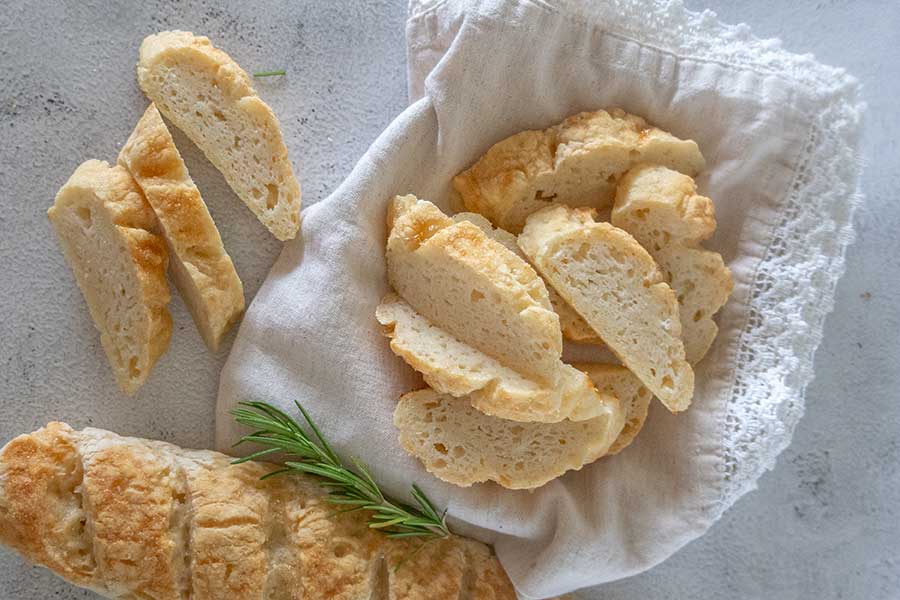 In Italy, bread is essential to almost every meal. The bread is made with wet dough and is baked in a flatter shaped baguette-style looking bread. This Italian bread is perfect for making garlic bread…YUM!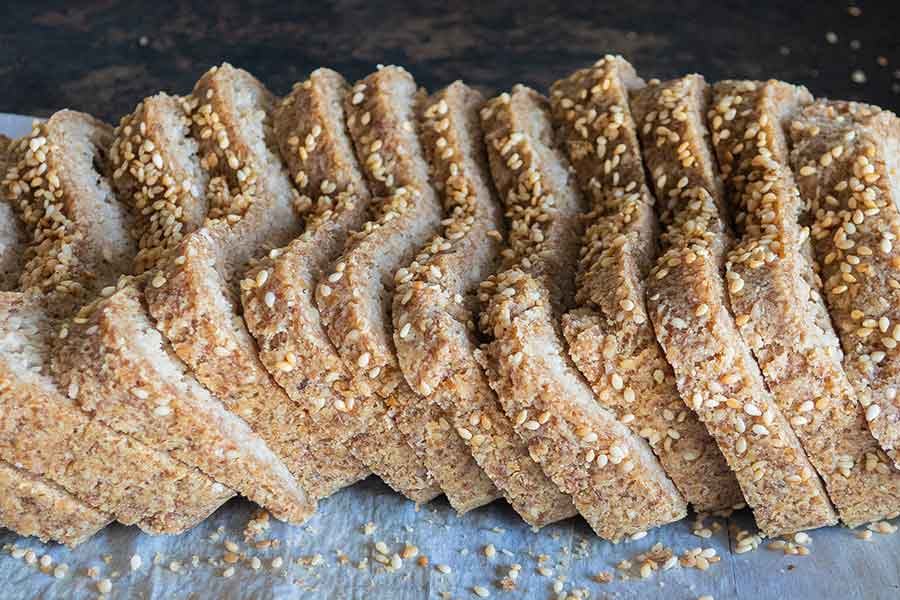 If you are looking for a diet-friendly bread without grains, look no further. This gluten-free recipe is a protein and fibre-packed bread recipe rich in healthy nutrients. The soft texture with a lightly crispy crust makes this low carb bread excellent for sandwiches.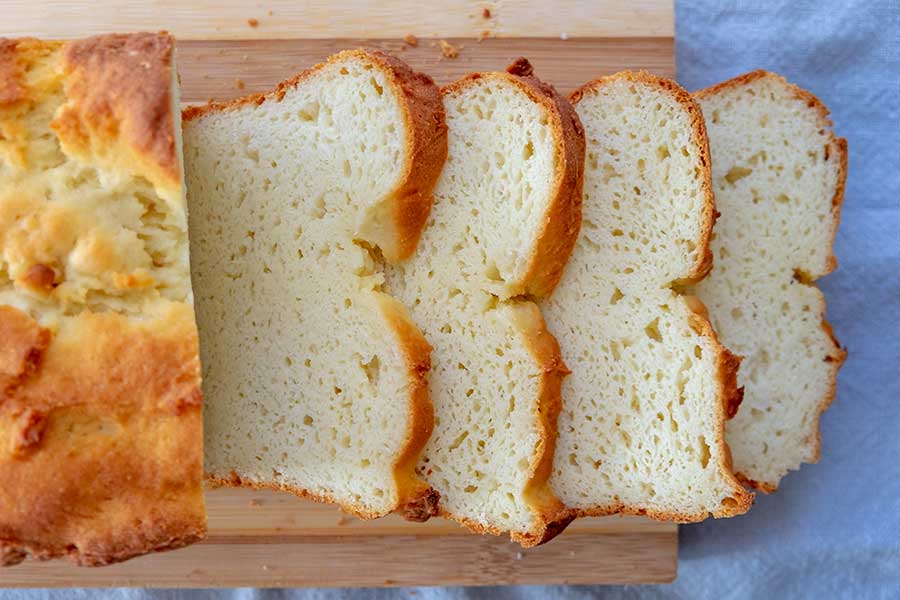 Who doesn't need a bread for making sandwiches? If you didn't already know, you would never believe this is a gluten-free recipe. The bread is soft and pillowy just the way you remember a sandwich bread should taste like except without gluten.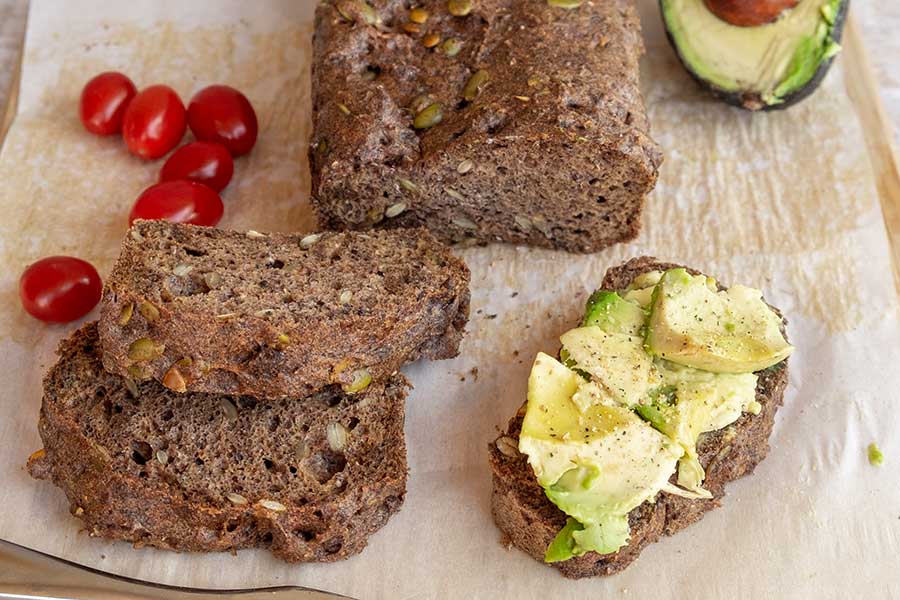 A stunning keto-friendly sandwich bread. The gluten-free bread is light, moist and has pumpkin seeds throughout for extra wholesomeness. For those following a keto or low-carb diet, this is a winner of a bread recipe!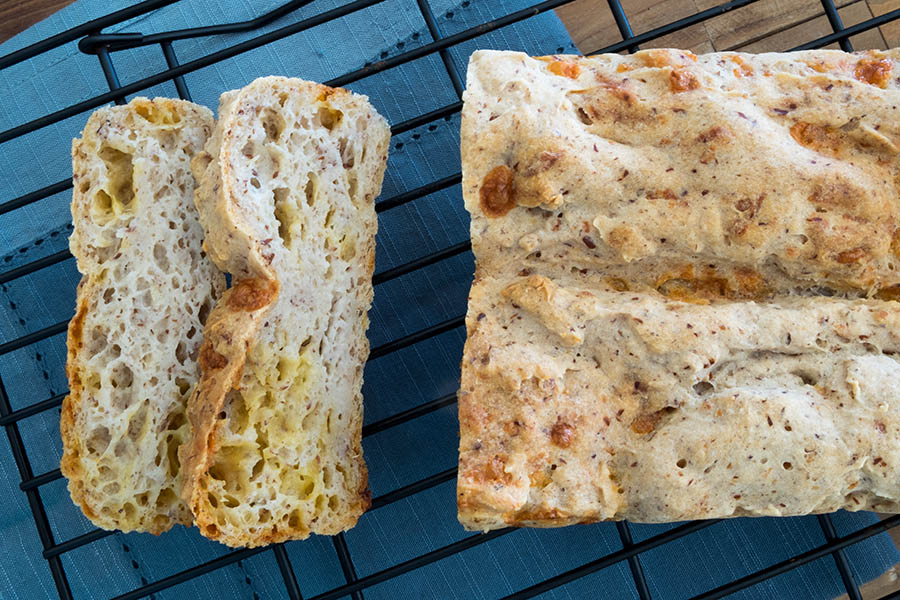 Love some cheese with your bread? You will enjoy this gluten-free version of olive oil bread with melted cheese throughout. The bread texture is soft on the inside, not crumbling and has a perfectly crispy crust.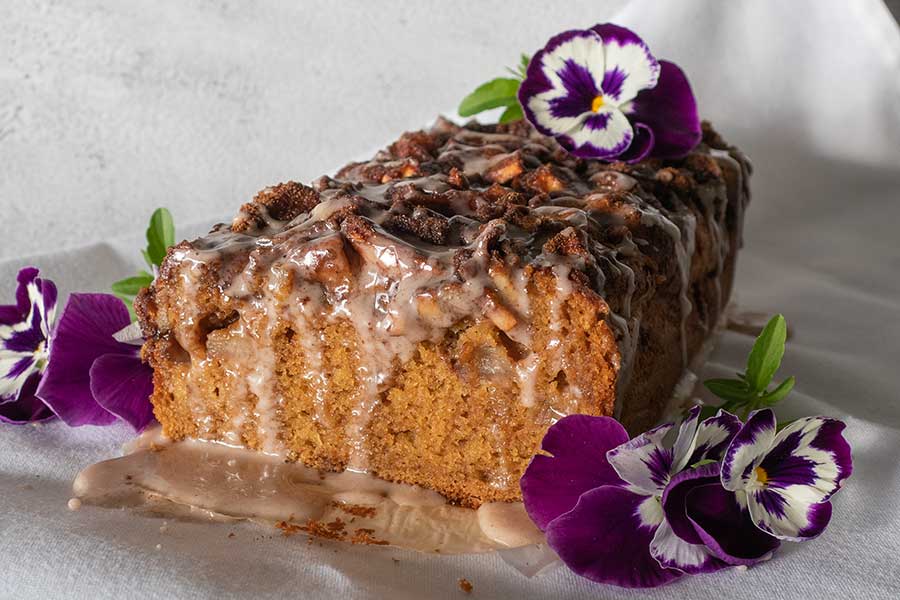 Now that autumn is in full force, you will find plenty of fresh seasonal apples in your local supermarkets. And what a great way to celebrate apple season with this soft quick-bread filled with fresh apples and topped with cinnamon glaze.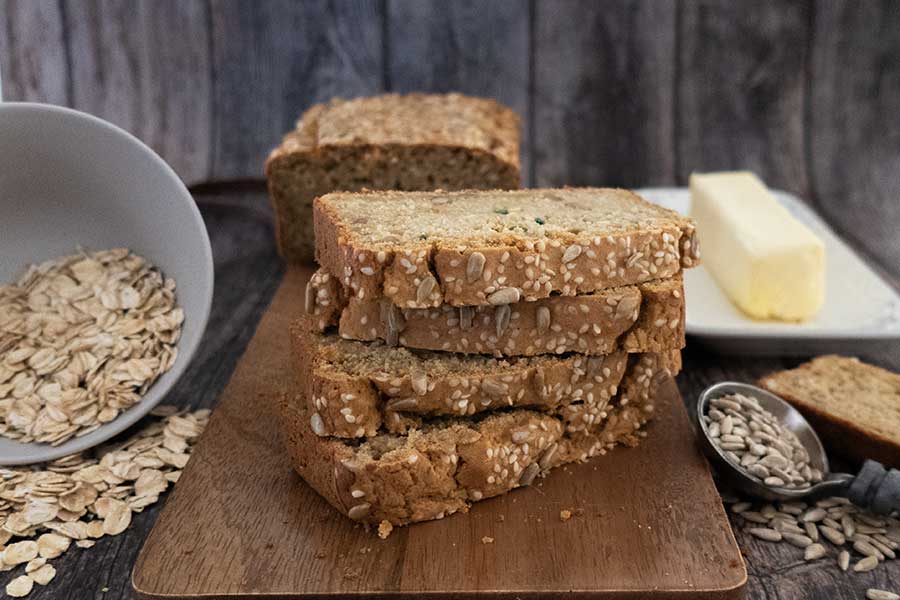 Forget the oatmeal. Instead, have a delicious healthy slice of multi-see oat flour bread, with a light crust on the outside, super soft on the inside, and nutrient-dense seeds throughout. The best part, this bread is easy to make and pretty difficult to mess up.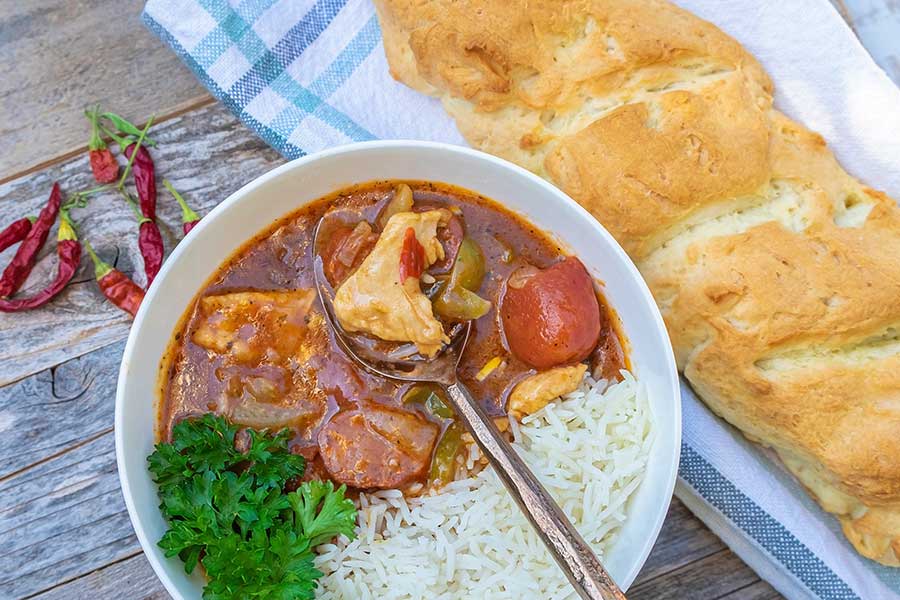 The one and only most popular crusty French baguette! The gluten-free bread has a thin crispy crust on the outside and is soft and pillowy inside. If you love French food, you must have a slice of French baguette to go with it.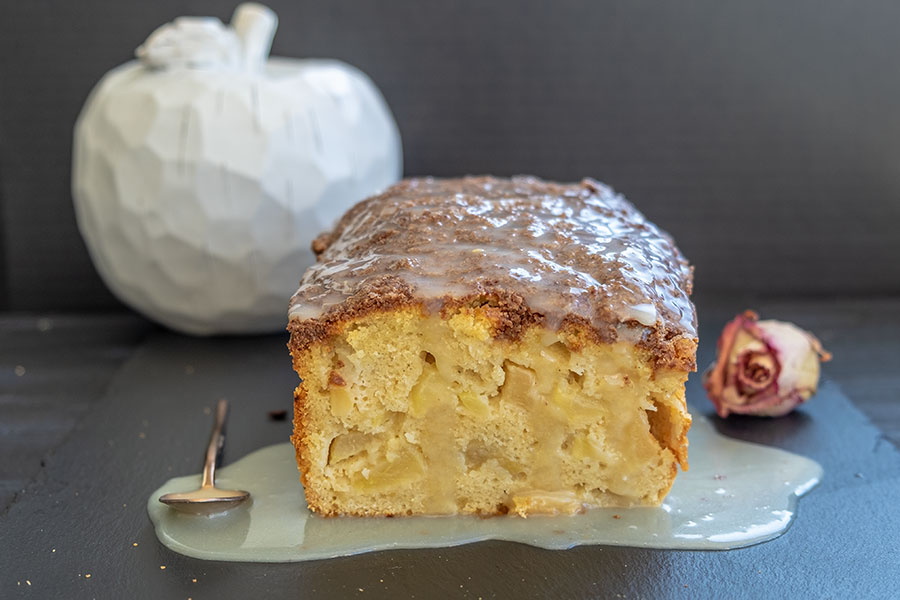 For some reason, Dutch apple quick bread always makes the popular gluten-free recipe list. This recipe has plenty of apples, cinnamon butter topping and vanilla glaze. I guess this is why this is one of the sweet bread favourites.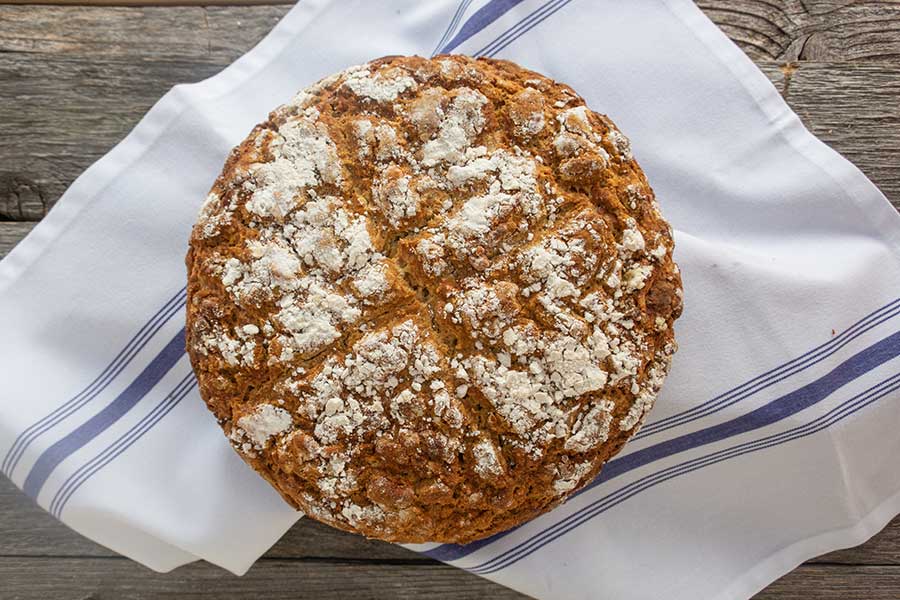 This soda bread has only 7 ingredients. So just imagine, all you need is ten minutes of prep time, and the loaf of bread is ready for the oven. WOW!! A winning easy bread recipe flavoured with blue cheese and for texture and healthiness, some pistachios.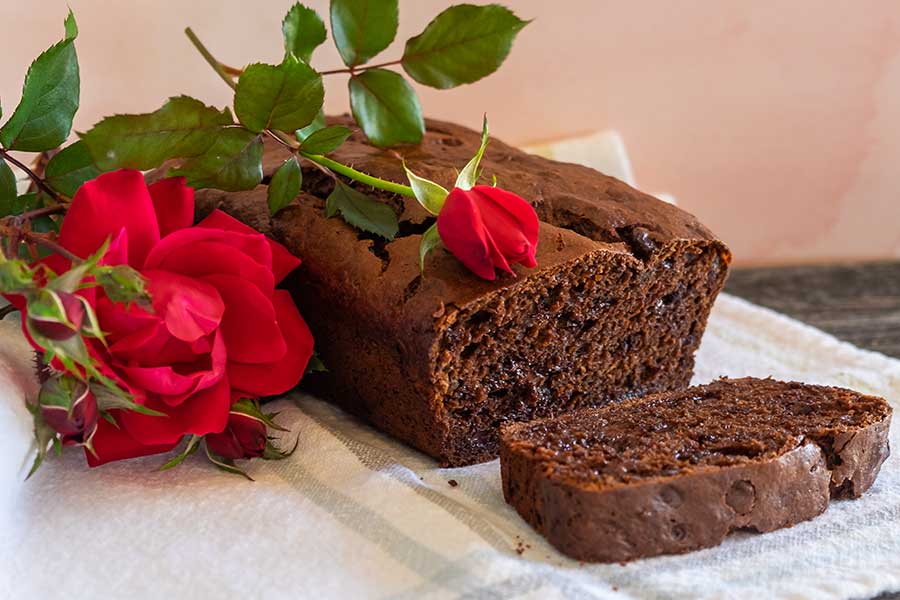 And every list must include bread made with bananas and chocolate. This is the simplest quick bread recipe… an incredibly delicious and chocolaty banana with a hint of banana flavour. And, it turns out beautifully every time.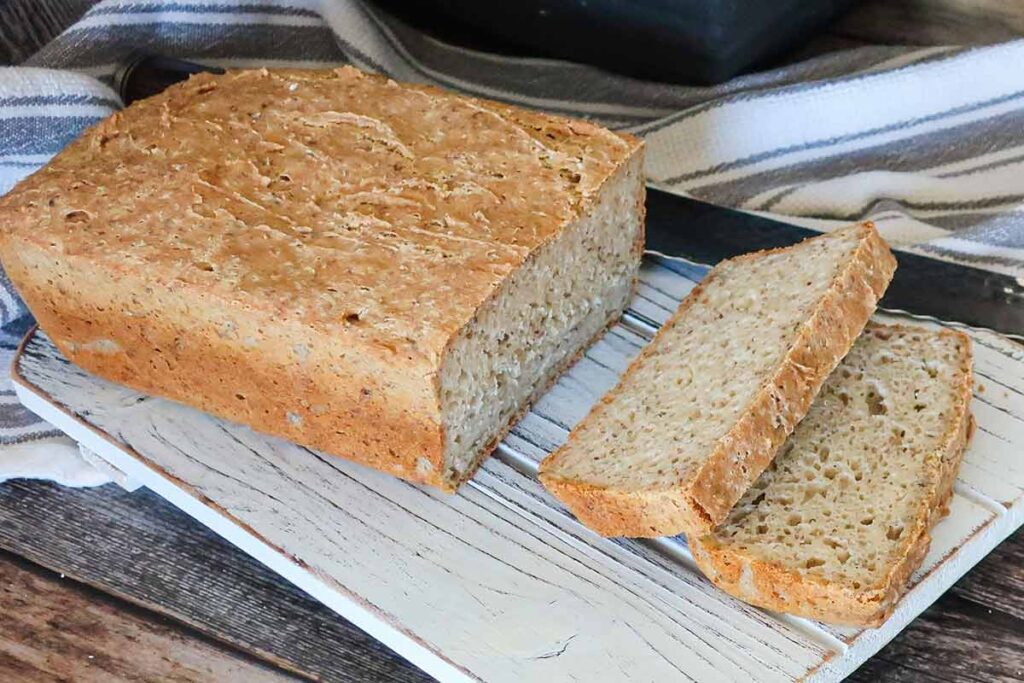 This is the VERY BEST food processor gluten free bread recipe. The sandwich-like texture can make any gluten free sandwich stand out because you can't tell the bread is gluten free. The crumb is moist, tender, and compact and will hold your favorite veggies, meats, and spreads.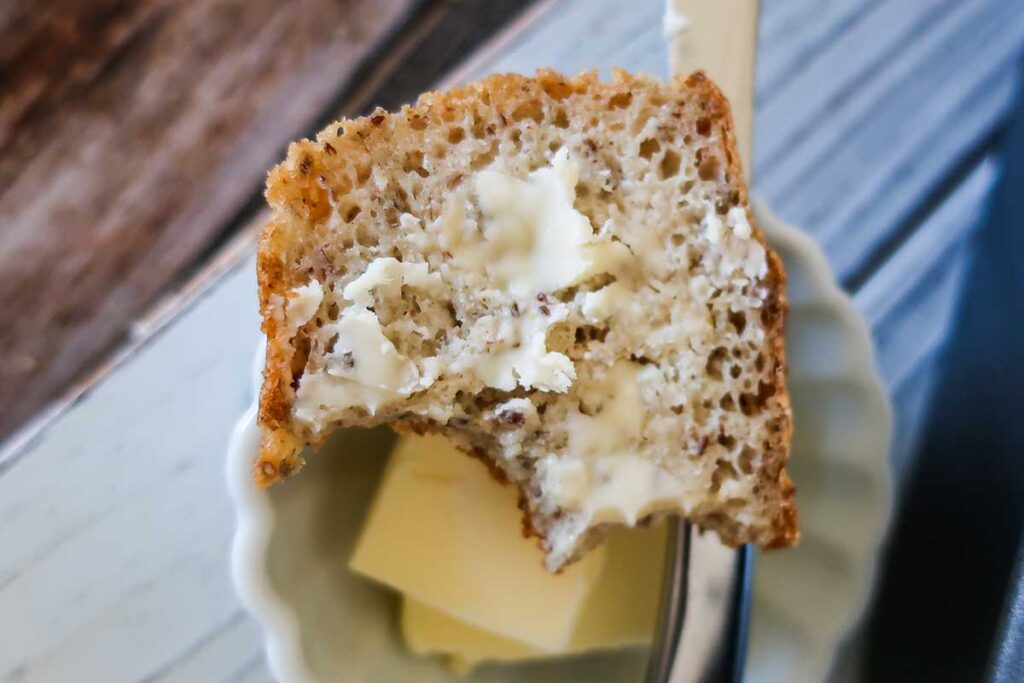 This gluten free German potato bread is hearty and firm with a good crust and tender, moist crumb. So whether you are looking to make sandwiches or toast in the morning, German potato bread is one recipe to try.
Gluten Free Bread Recipes Highlights
Different gluten-free flours and ingredients can yield varying results, so trying other recipes is always a good idea until you find one that meets your specific requirements. In addition, always follow the recipe and measure the flour correctly by filling the measuring cup with a spoon and leveling it with a knife for the best results.
Helpful Links
Let's Connect!
Be sure to FOLLOW US on FACEBOOK and PINTEREST. And don't forget to sign up for our newsletter, the form is at the bottom of this page. We always have something new and exciting for you!
Many thanks!
Kristina xx