Gluten-Free Double Chocolate Banana Quick Bread
Published on Mar 25, 2020
by
Kristina Stosek
Prep Time:

10 minutes
Cook Time:

55 minutes
Serves:

9-inch loaf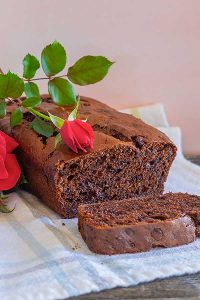 ​This post may contain affiliate links, please see our
privacy policy
for details
I love this Gluten-Free Double Chocolate Banana Quickbread recipe! I just made it, and it's probably the simplest quick bread recipe I have ever made. Every time I make this incredibly delicious chocolaty banana loaf, it turns out beautifully.
How to make the easiest banana quick bread!
Today, I focused on baking something super simple. To do this, I used an all-purpose gluten-free flour blend. Sometimes keeping things simple is the way to go, especially when your pantry is getting low on supplies. I had ripe bananas that were going to waste, so I used them as flavour and extra sweetener.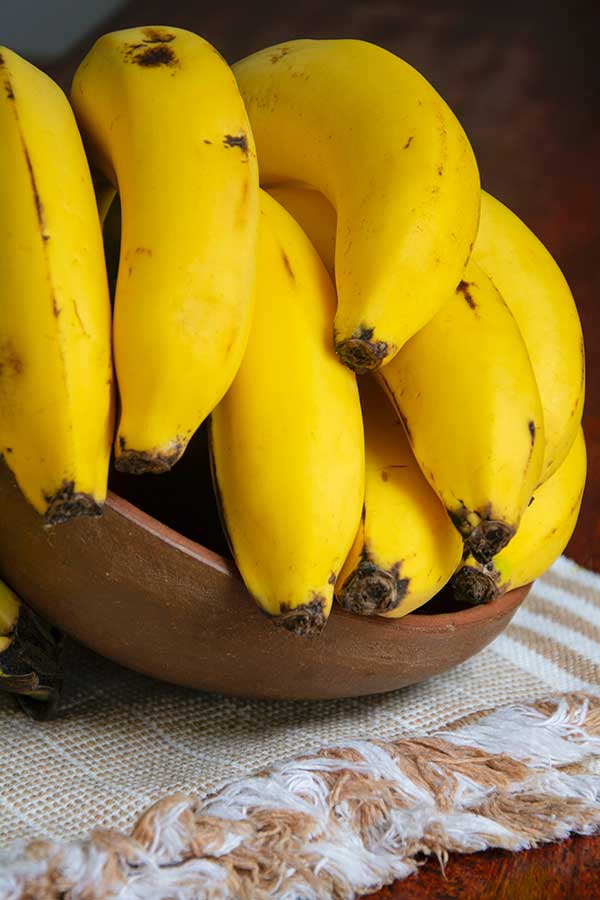 However, I wanted this quickbread to be extra delicious, so I used double the chocolate by using pure cocoa powder and chocolate chips. In my home, you can never have enough chocolate snacks.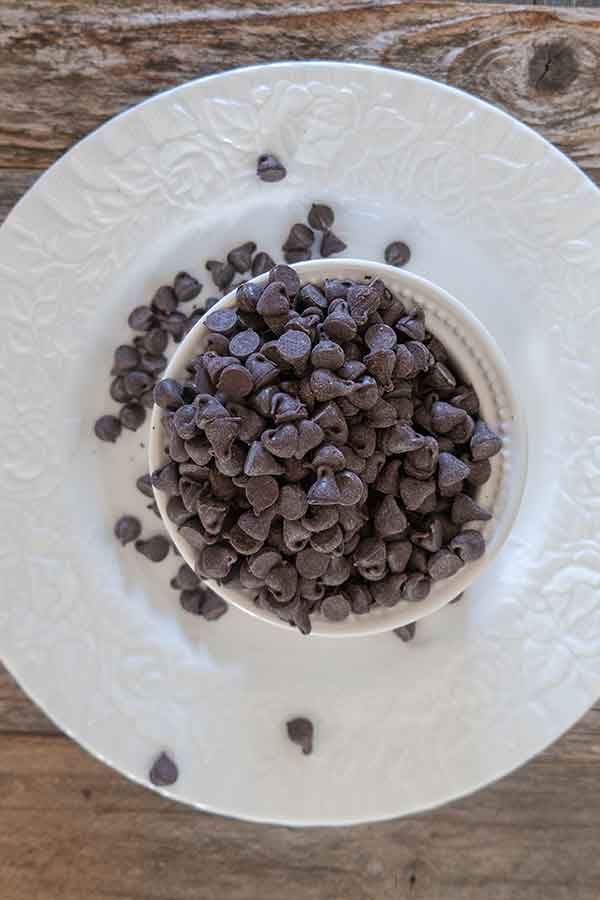 What makes this recipe easy is the basic ingredients that probably most gluten-free pantries stock. I used only one flour, bananas, chocolate, eggs, cocoa, olive oil, yogurt and a sweeter. Things that I stock at all times. The best part, the banana loaf, turned out amazing —> moist, chocolaty and light. You will love it!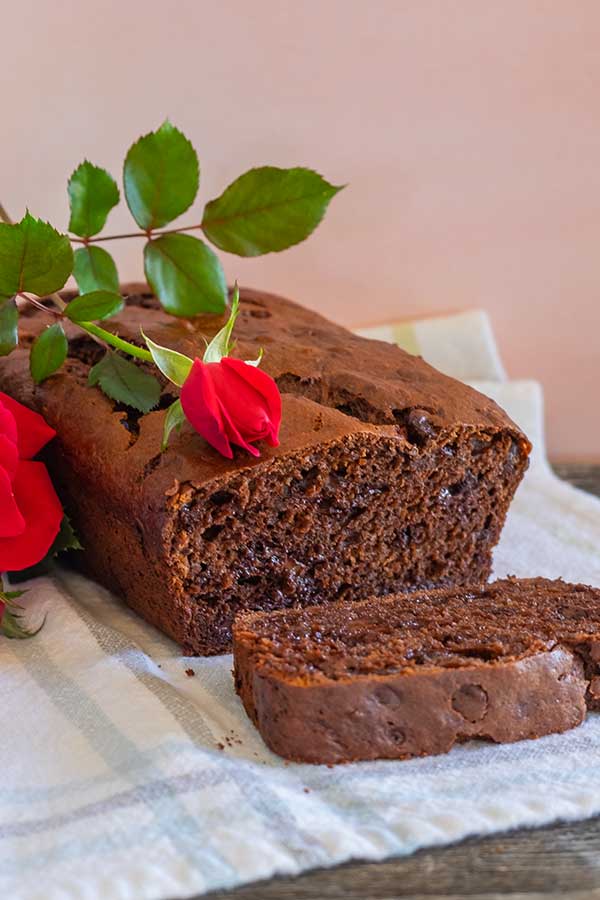 Frequently asked questions about quick bread?
What are quick breads?
Quick breads are called"quick" because they have to be baked or cooked immediately after being mixed. The batter was leavened without the use of yeast, for example baking powder or baking soda
What keeps the quick bread moist?
Liquids, sweeteners and fats that are used in the recipe will help keep quick bread moist. The sweeteners keep the bread moist after baking by attracting moistness from the atmosphere.
Why do some quick breads crack on top?
This is caused when the top of the loaf sets before the loaf is finished rising. The loaf tastes the same, but the top surface has a crack. Reduce the oven temperature slightly to avoid this. For me, I prefer the crack, makes the loaf look rustic 🙂
Can you freeze quick bread?
Yes, this is the best part. The quickbread freezes beautifully. I often double this recipe for that reason. So, if you have extra bananas double the recipe and freeze a loaf.
How long does quick bread keep?
Whether you are making a chocolate loaf or a savoury cheese bread, store it covered at room temperature. The bread will keep up to three days or five days when refrigerated.
Need more muffin or loaf recipes made with ripe bananas? Check out these gluten-free banana recipes. One of my favourites is, the Gluten-Free Chai Spiced Banana Bread
Gluten-Free Double Chocolate Banana Quick Bread
Published on Mar 25, 2020
by
Kristina Stosek
Instructions
1.

Preheat oven to 350 F. Spray a 9x5x3-inch loaf pan with cooking oil and line the bottom of the pan with parchment paper.

2.

Whisk flour, baking soda and salt in a medium bowl.

3.

In a large bowl, whisk together sugar, oil and cocoa powder until smooth. Add bananas, yogurt, eggs and vanilla and blend

4.

Fold dry ingredients into the wet mixture until combined. Stir in chocolate chips

5.

Spread the batter in the loaf pan and bake for 55 - 60 minutes, until the toothpick inserted in the center comes out clean.

6.

Cool for 10 minutes in the pan, then carefully turn out onto a cooling rack to fully cool. You may have to use a knife to loosen the edges before removing the loaf from the pan