Our 15 Best Gluten-Free Holiday Baking Recipes
Today's collection features the spirit of holiday baking.
This season is all about tradition, which is why we wanted to share our best gluten-free cookie recipes, festive bread spiked with cranberries, fudgy brownies, sausage rolls, rum balls, Austrian Linzer cake and more.
We are showcasing easy, sweet, homemade gluten-free baking to fill your holiday platter. There is something about buttery shortbread cookies, a cookie made with warm spices, or that melt in your mouth double chocolate cookie.
But there are many more gluten-free recipes you can add to your holiday platter, or for that gift box. Or enjoy in the morning with a cup of hot chocolate with marshmallows.
If you embrace the tradition of home-baked gifts or something sweet at this time of year, here are some suggestions.

Every bite tastes like chocolate chip cookies but with a fudgy texture and extra chocolate buttery flavour, and plenty of mini chocolate chips. A perfect gluten-free cookie for a holiday cookie box.

Chocolate wafers filled with delicious vanilla cream is a cookie that every child should try at least once. Why not add this gluten-free cookie recipe to your cookie platter? You know the kids will love them! And, this is an easy recipe to whip up.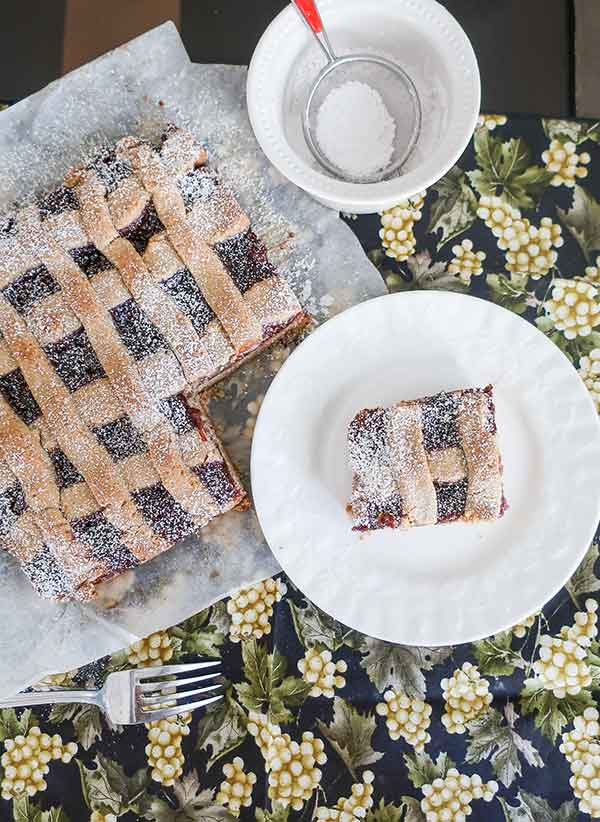 A classic Austrian dessert made with a perfectly sweet almond shortbread crust scented with orange zest, a layer of raspberry jam, lattice pattern shortbread topping and a dusting of confectioners sugar. This is a classic Austrian holiday desert.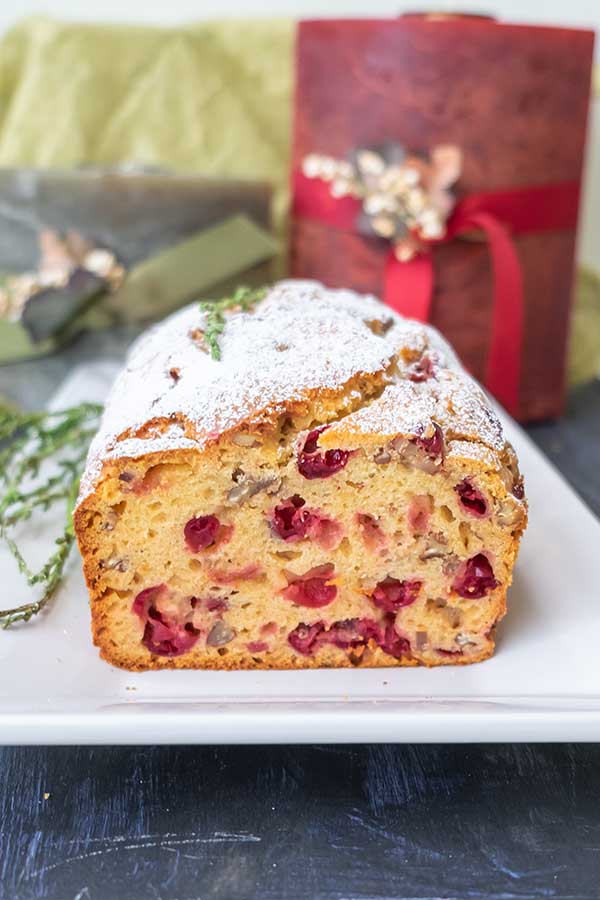 Beautiful, moist, fresh cranberries, dates, pecans and honey, makes for the most delicious holiday bread. This holiday gluten-free bread is brimming with healthiness! A must bake for your holiday celebrations!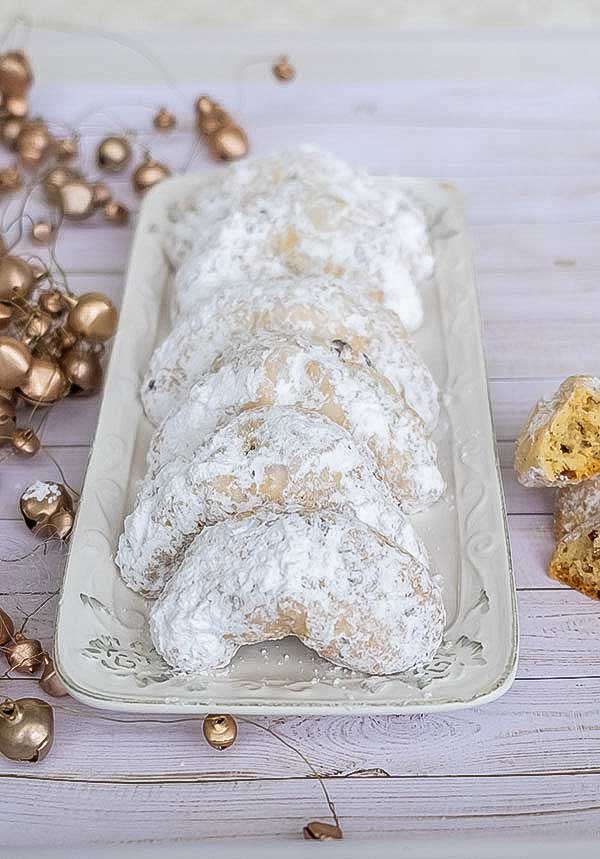 It's never too late to add another delicious gluten-free cookie to your cookie box. The recipe is super simple, using only six gluten-free ingredients. And they don't have to be a perfect shape. Once you taste this melt in your mouth cookie, the only concern you will have is, are there enough cookies for everyone?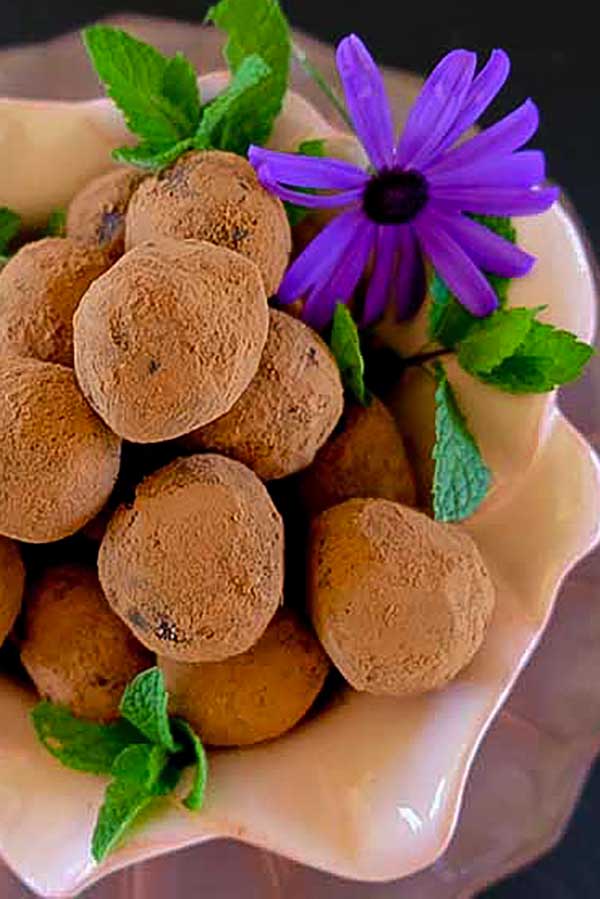 These chocolaty grain-free rum balls are made with almond flour, pure cocoa, nuts, pineapple and rum. The sweetness comes from dates and pineapple, so there is no need to add a sweetener. The best part, you don't even need an oven. I wanted to include this recipe, because the holiday tropical rum balls are always so popular.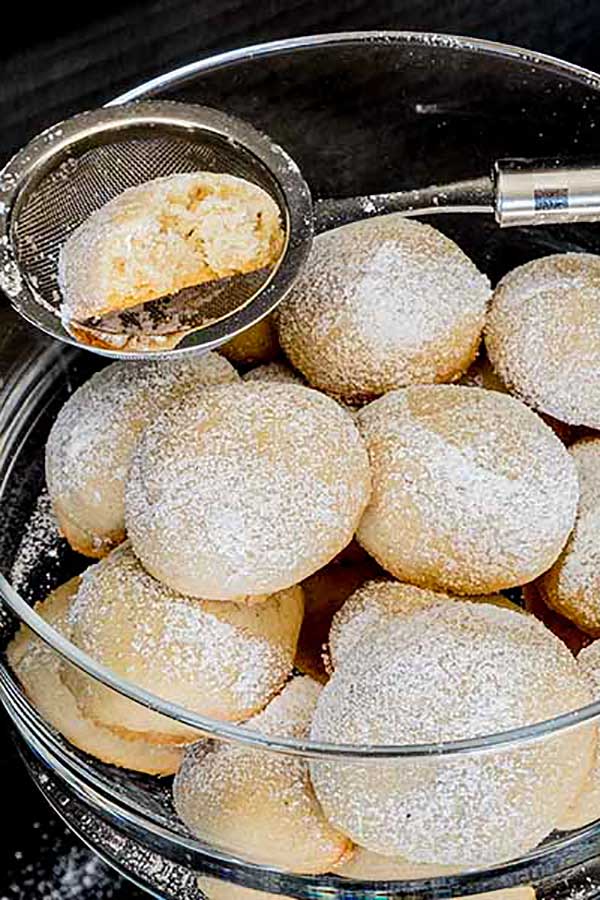 Shortbread cookies are a must during the holiday season. And what is better than the easiest one-bowl, 10 ingredient cookie recipe made under 30 minutes? The best part, these gluten-free Holiday cookies are always very popular. Enjoy!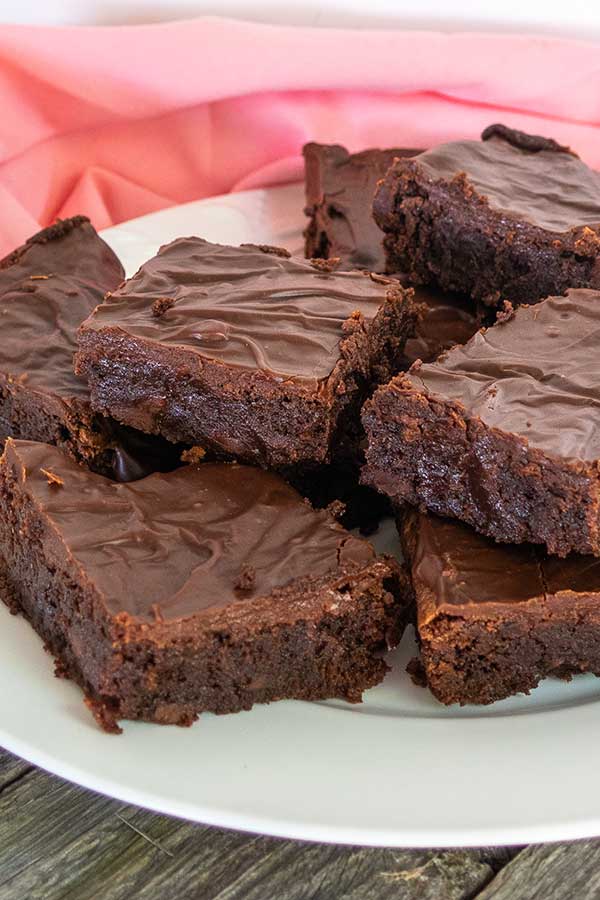 Freshly baked, fudgy, crinkle brownies topped with the most delicious nut truffle ganache…yes, this brownie is all about the CHOCOLATE Truffle topping. This gluten-free recipe is not to be missed this holiday baking. When I serve these brownies, I cut them into 1-inch cubes, making them petite brownie bites. YUM!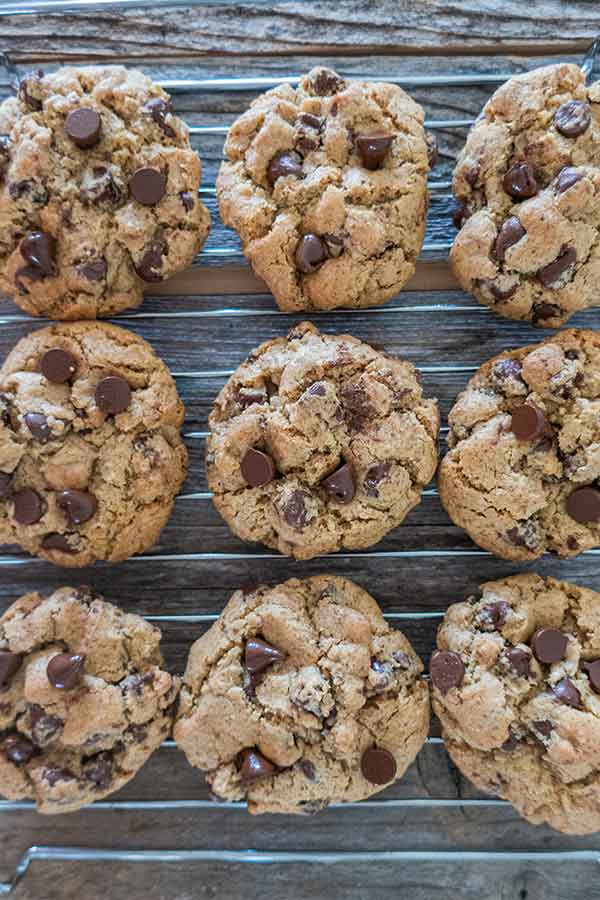 Soft, chewy, and a bit healthier than their gluten counterparts – The best part, they taste just like the real thing! Chocolate chip cookie is a household name. For every child who learned to bake, the chocolate chip cookies mix was more often than not the first recipe they learned. So don't miss out on this holiday cookie this festive season.
Is there a more appropriate cookie for holiday baking than a snowball cookie? This Grain-Free Snowball Cookie is the simplest holiday cookie recipe. Buttery cookies with a perfect crumb, lightly sweetened, hinted with a warming cinnamon spice and a light dusting of powdered sugar.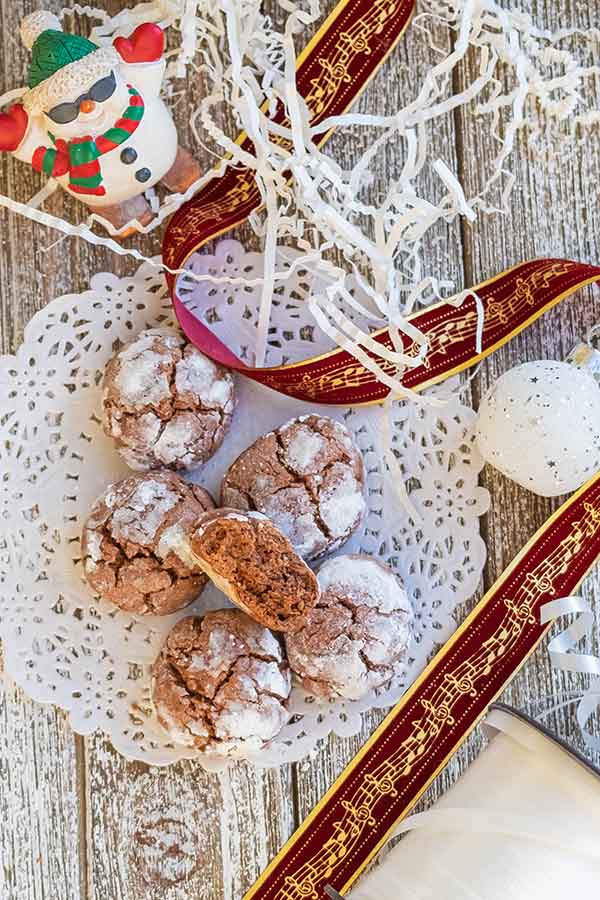 Did you know that a crinkle cookie is an American cookie? The famous cookie is an original Betty Crocker recipe. The flavours of this traditional cookie vary, but the chocolate one is a holiday classic.
I love this gluten-free shortbread cookie recipe because once you roll the dough into a log, you keep it chilled until you are ready to bake. So, the cookie can be freshly baked when you need it. All you do is slice it into rounds. A perfect cookie for Holiday Baking!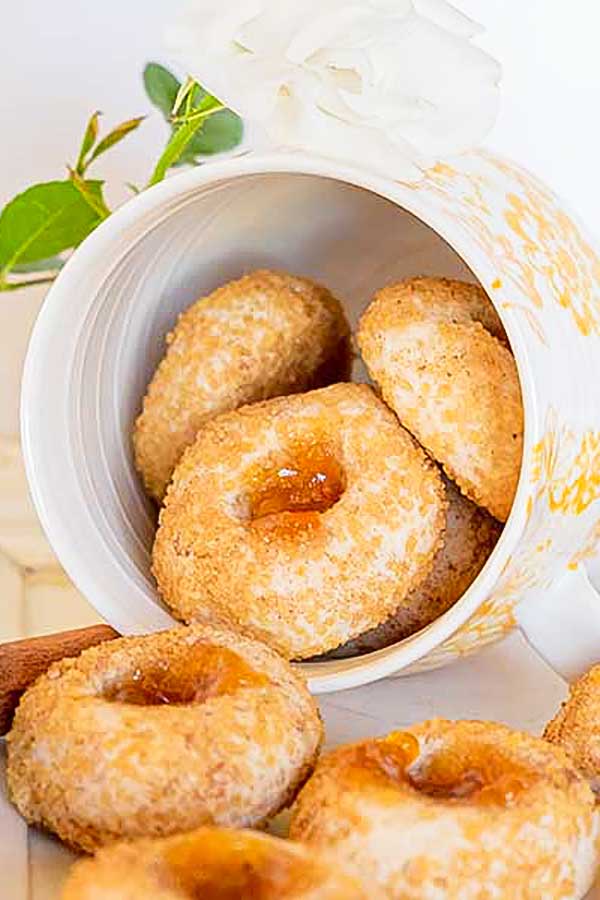 Gluten-Free Chai Spiced Thumbprint Cookies…Perfectly spiced with chai spices, coated with spiced sugar mix and finished with ginger marmalade. A festive cookie not to be missed this holiday baking season.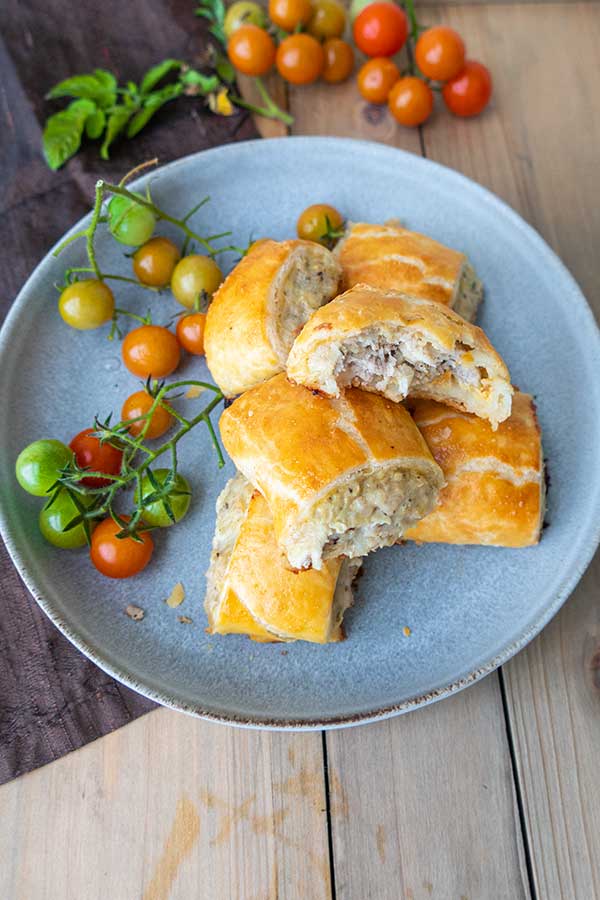 Gluten-free holiday baking wouldn't be complete with at least one gluten-free savoury recipe. In Britain, serving Sausage Roll is a boxing day tradition. They are best hot straight out of the oven but often served at room temperature at large gatherings or as a snack.
Saving the best for last! This gluten-free dessert is not to be missed this holiday season!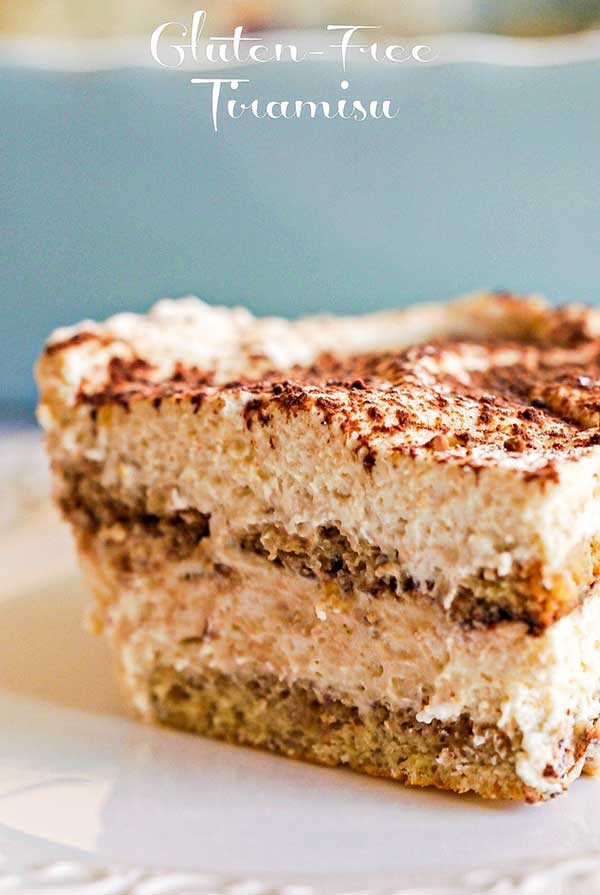 Tiramisu is a no-bake gluten-free dessert if you buy the gluten-free ladyfingers. I have included a recipe for homemade gluten-free ladyfingers with this stunning dessert recipe. This is our most downloaded dessert recipe during the holidays. Tiramisu will keep up to three days when refrigerated.
Happy Holiday Baking!
Kristina xx