Gluten Free Vanilla Shortbread Cookies
Published on Sep 28, 2016
by
Kristina Stosek
Prep Time:

10 minutes
Cook Time:

17 minutes
Serves:

18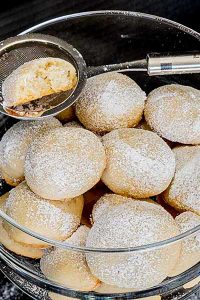 ​This post may contain affiliate links, please see our
privacy policy
for details
How is this gluten-free vanilla shortbread cookie different? This cookie is vanilla-infused and is light as a marshmallow. This texture is buttery shortbread that will melt in your mouth.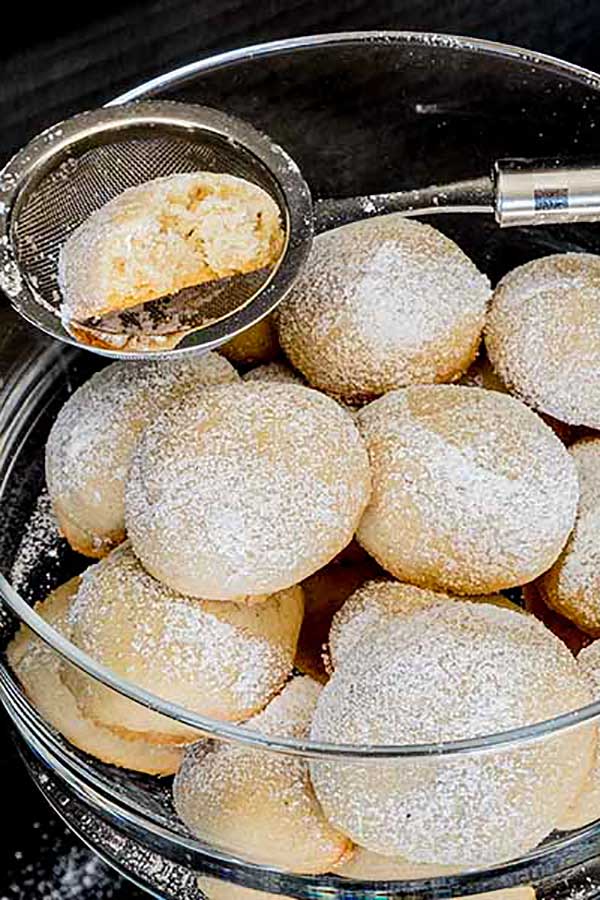 10 Ingredient Gluten Free Vanilla Shortbread Cookie
Shortbread cookies are always popular, especially during the holiday season. And what is better than the easiest one-bowl, ten ingredient cookie recipe made in under 30 minutes from start to finish?
One Bowl Gluten Free Vanilla Shortbread Cookie Recipe
Yes, all you need is one bowl to make the cookies. This gluten free shortbread cookie recipe is so easy. And the clean-up is even easier!
Serving suggestions
These Gluten Free Vanilla Shortbread Cookies are perfect for any occasion – from an afternoon sweet treat to an after-dinner dessert.
To make these shortbread cookies into a dessert, serve them in a bowl as a side to vanilla ice cream.
Or, bring them to a dinner party as a hostess gift. Let your hostess know you will bring Gluten Free Vanilla Shortbread Cookies and that they should be served on a separate platter to keep them gluten free.
And the best part, no one will know that they're gluten-free!
Some of our best gluten free cookie recipes you may enjoy!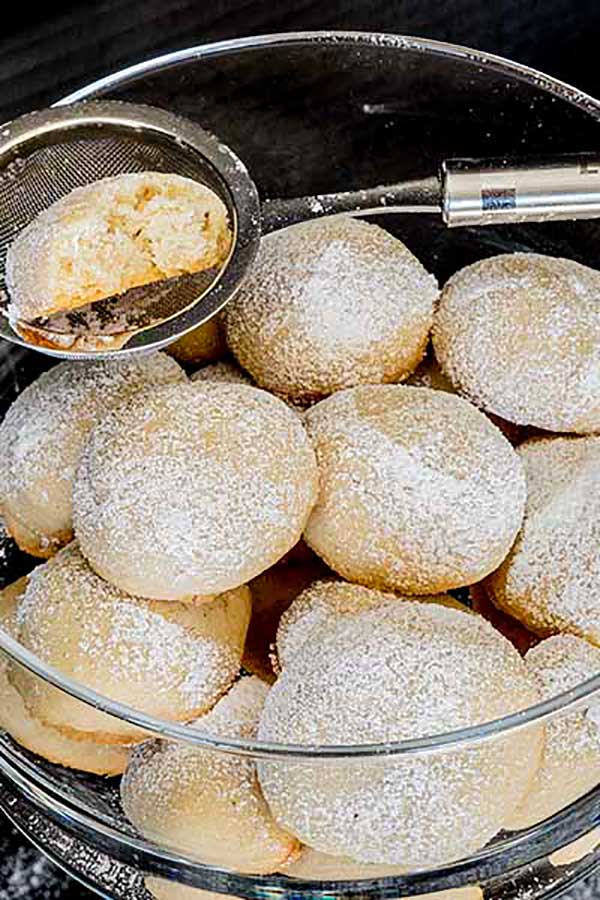 Why is gluten free vanilla shortbread cookie so popular?
For one, they are delicious and have a classic cookie flavor.
They are also relatively easy to make, with only one bowl and basic gluten free pantry ingredients.
Additionally, they are a great option for those with gluten sensitivities as they do not contain any gluten-containing ingredients.
Finally, they are perfect for holiday baking and make a lovely addition to any gluten free cookie platter.
storing shortbread cookies
These gluten free shortbread cookies are best stored in a closed container at room temperature. They will keep up to 7 days.
If you want them to last longer, place them on a cookie sheet in the freezer for 15 minutes. Then, transfer them into a freezer bag and freeze for up to 3 months.
You will find that these gluten free cookies are delicate and light with a rich vanilla and butter flavor. We hope you enjoy them as much as we do!
Let's Connect!
Be sure to FOLLOW US on FACEBOOK and PINTEREST.
Many thanks!
Kristina xx
Gluten Free Vanilla Shortbread Cookies
Published on Sep 28, 2016
by
Kristina Stosek
Instructions
1.

Preheat oven to 325 F and line a large baking sheet with parchment paper

2.

Beat the butter, sugar, and vanilla until creamy

3.

Stir in dry ingredients until the dough comes together

4.

Shape dough into balls the size of a walnut and place them on the prepared baking sheet, leaving a 1-inch gap between them

5.

Bake for 15 – 17 minutes, until they begin to brown on the bottom

6.

Cool the cookies on the baking sheet before removing. Dust with icing sugar
Leave a Comment
Question. I can't eat rice anymore. Could I replace the rice flour with something else?