Easy Gluten-Free Oreo Cookie Recipe
Published on May 24, 2021
by
Kristina Stosek
Prep Time:

20 minutes
Cook Time:

10 minutes
Serves:

35 filled cookies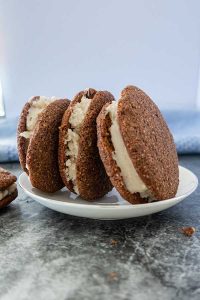 ​This post may contain affiliate links, please see our
privacy policy
for details
When I say easy…that is precisely what this Gluten-Free Oreo Cookie Recipe is all about. Chocolate wafers filled with delicious vanilla cream is a cookie that every child should try at least once.
I know they will probably just lick the vanilla cream of the chocolate wafers, but isn't that what we all have done at some point in our lives.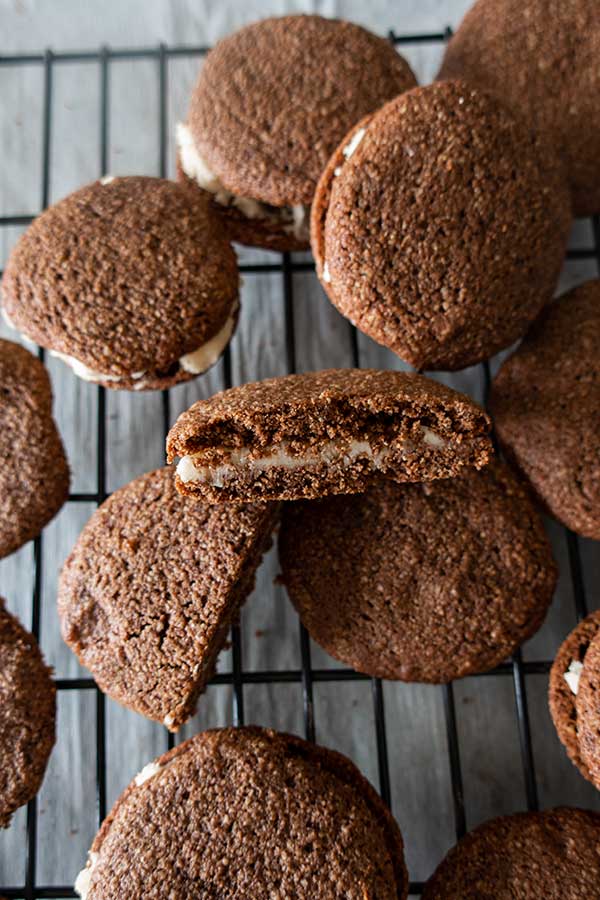 easy gluten-free cookie recipe
When I set out to create this oreo cookie recipe, I didn't want the recipe to be complicated. No rolling out the dough, no cookie cutters, no cookie stamping or shaping out each cookie perfectly. Not today.
I just want the cookie to taste good. And as you can see, they are not fancy, but these gluten-free oreo cookies are scrumptious!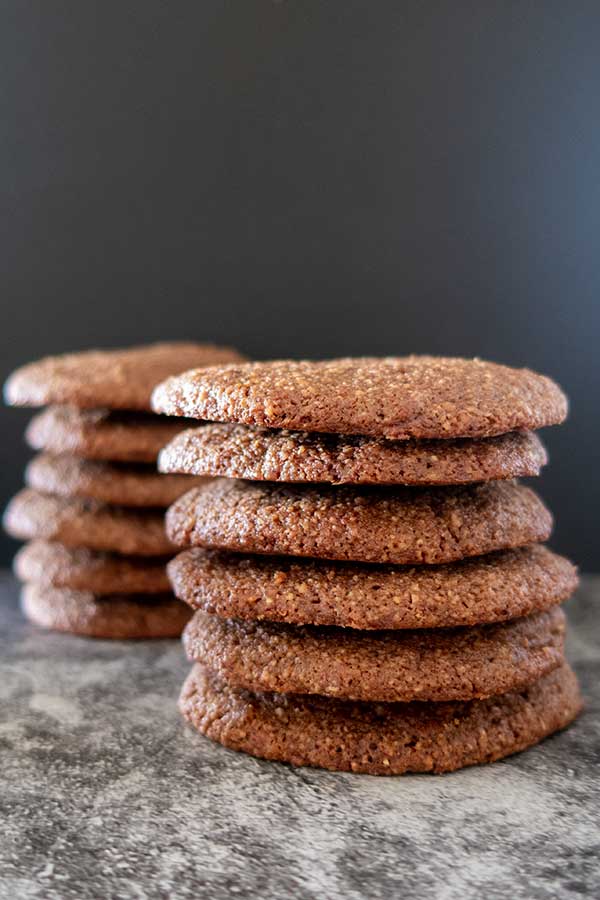 What is an oreo cookie?
If you are not familiar with an oreo cookie, then you missed out. The cookie is one of the best-selling cookies in America and was introduced in 1912. Think of it as a sweet sandwich made with two chocolate wafers with a sweet vanilla filling.
YUM! The younger kids love the filling, and it is the first thing that gets eaten.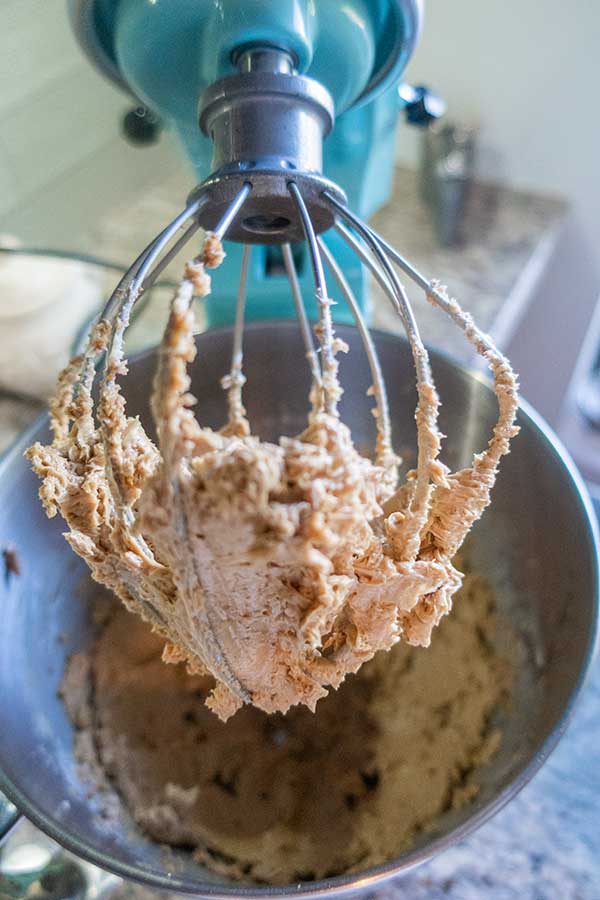 Here is a quick story I would like to share with you. Not often I write about personal experiences, but this is just too funny.
When my daughter was just five years old, she got into a box of oreo cookies. How I knew this is, when I walked in on her, her face had chocolate all over, and she was holding the oreo cookie box. I asked her, "did you have some oreo cookies"?
She said, "no, they are still all in the box." I found this hard to believe. So I checked the oreo cookie box, and…yes, the box was still full of cookies but without the cream filling. She licked the filling from every cookie and placed the chocolate wafers without the filling perfectly back in the box. We still laugh about it today 😀
So, moving on, as I said earlier, this is an easy gluten-free oreo cookie recipe. First, whisk the dry ingredients together. Then cream the butter with a sweetener – I used coconut sugar.
Add an egg and mix. Stir in the flour mixture and form 2 logs. Chill, slice and bake. That's it, nothing to it.
I want to add one more thing. If I am making these cookies for adults only, I add half a teaspoon of instant coffee to the butter mixture. They taste even better with a hint of coffee, my personal touch.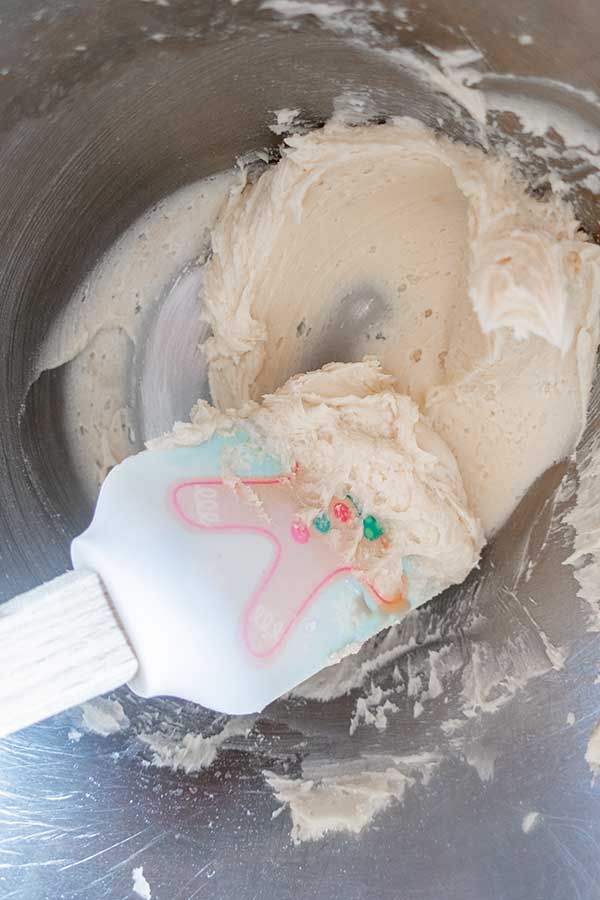 the the vanilla cream
Cream the butter with confectioners, sugar, vanilla, and I like to add a little hot water. This brings the vanilla cream to an easy, spreadable consistency.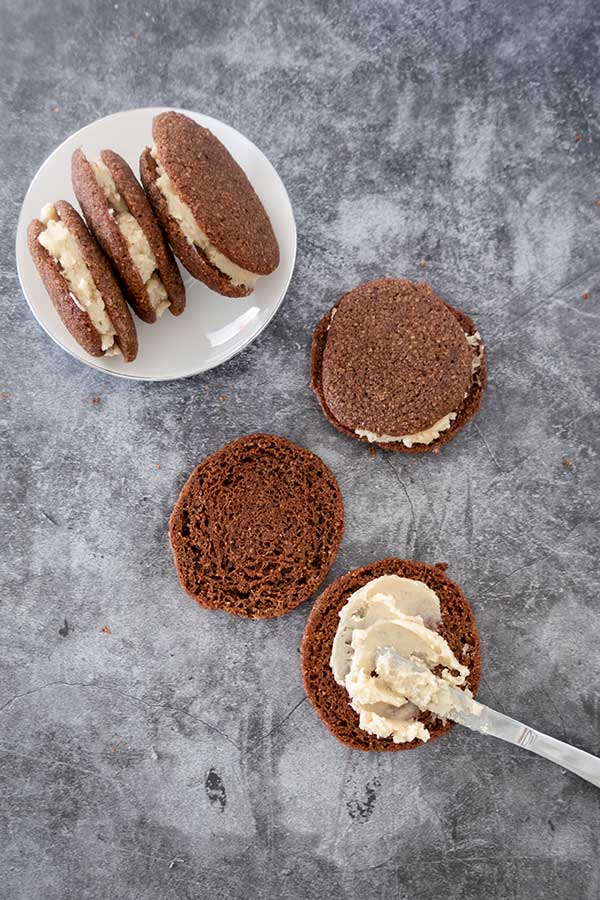 fun part of assembling cookies
Take one cookie and spread it with the cream filling. Top with another cookie and sandwich it together. Easy. Yes, I could have made these cookies look perfect by rolling the dough out, using a cookie cutter and a cookie stamp, then pipe in the creamy vanilla filling.
But who has time for all this, especially since the cookies disappear so quickly.
oreo cookies for a gift box,
Suppose you want to add these gluten-free oreo cookies to a cookie gift box and want them to look fancy, no problem.
To do this:
Chill the dough for about 2 hours, roll it out between sheets of parchment paper and use a cookie-cutter about 1 3/4 inch in diameter to cut out the cookies.
Carefully transfer each cookie onto a baking sheet
Use a cookie stamp, carefully stamp each oreo cookie
Place the cookie sheet in the freezer for 12 minutes
Bake and cool on a wire rack
Using a piping bag, spread the vanilla filling over each cookie and top with another to make an oreo sandwich
But I would skip all that. After all, the cookie is all about the texture and how it tastes. And, if you are giving them to someone following a gluten-free diet, they just want the oreo cookies to taste good. Our Gluten-Free Cappuccino Ganache Lace Cookies and Grain-Free Snowball Cookies will also add a nice touch to the cookie box.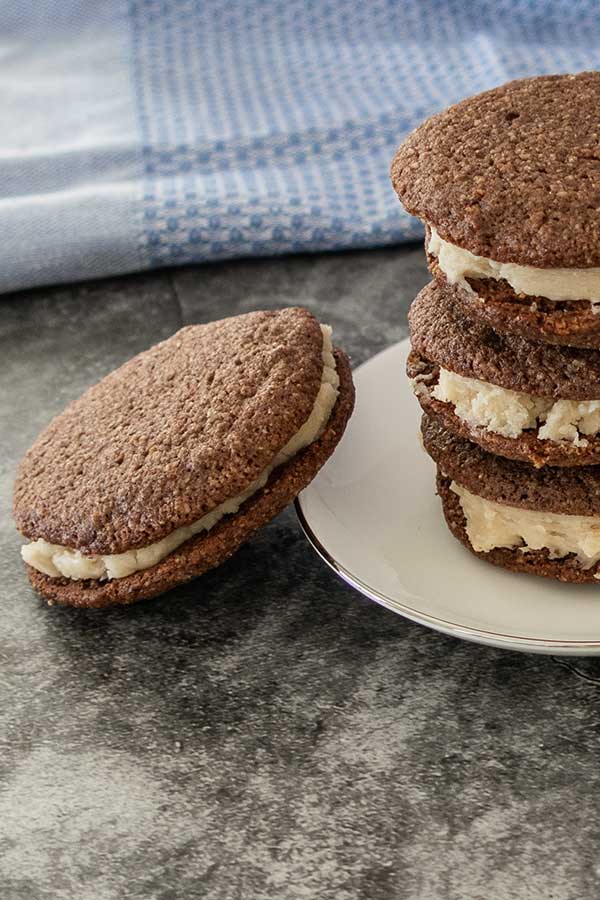 These oreo cookies make a wonderful addition to your kids' lunch box or enjoy them with a hot cup of coffee or tea. I am sorry, they are not one of my healthier cookies. They are an indulgence.
But, sometimes indulging in something we enjoy is ok. Having a balance in life, whether work, food, or exercise, keeps us grounded, healthier, and happier. Enjoy!
Easy Gluten-Free Oreo Cookie Recipe
Published on May 24, 2021
by
Kristina Stosek
Instructions
1.

Add arrowroot flour, white rice flour, cocoa powder, tapioca flour, flaxseed, baking soda, baking powder and salt to a medium bowl. Whisk until thoroughly combined and set aside. 


2.

In the bowl of a stand mixer, mix the butter with sugar until creamy, and the sugar has dissolved. Add in egg, mixing until incorporated

3.

Add dry ingredients 1/3 at a time to the butter mixture and, using a spatula mix until smooth, adding milk as needed so that the dough is not too stiff. I used two tablespoons

4.

Shape the dough into two 10" x 1 1/2" cylinders (logs) and wrap with plastic wrap.You can roll the dough log a bit more after wrapping it in the plastic wrap to smooth it out. Refrigerate for at least 2 hours and up to 24 hours

5.

When you are ready to bake the cookies, preheat your oven to 350 F and line a large baking sheet with parchment paper

6.

Cut the dough into about 1/8" thick slices. Place the cookies on the prepared baking sheet, spacing them about 1 inch apart. Bake for 8 - 10 minutes

7.

Allow cooling for 5 minutes before transferring them to a wire rack to finish cooling

8.

9.

Mix the butter with sugar and vanilla until creamy. Add hot water as needed until it becomes a spreadable mixture

10.

Spread the filling between two cookies and sandwich them together. Enjoy!
Leave a Comment
finally a GF oreo cookie that tastes like the real thing, thank U!!!