2023 Trending Gluten Free Summer Salads!
These trending gluten free summer salads can be enjoyed as a refreshing side dish to your barbecue, a satisfying main course, or a vibrant appetizer. Salads have become a must for our dining tables during the summer months.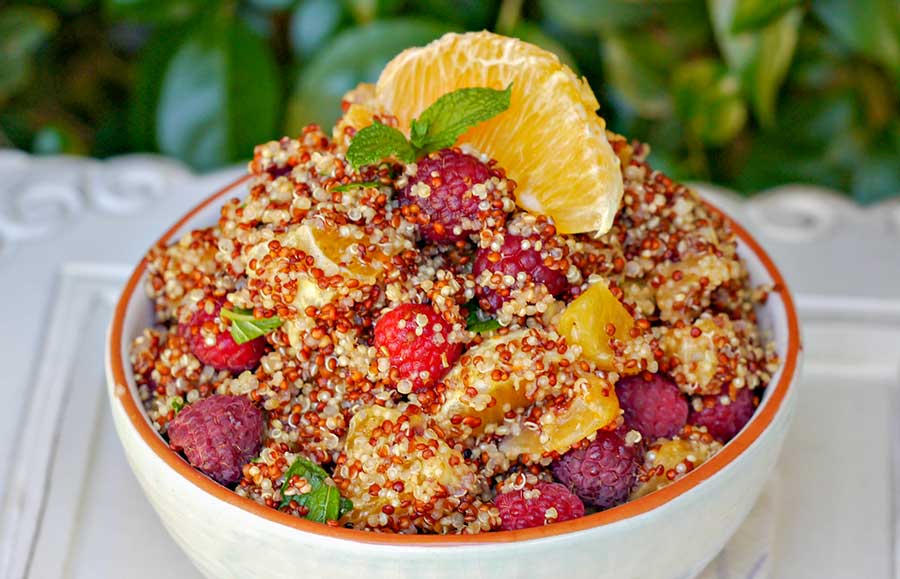 With an endless selection of fresh seasonal produce, dressings, and creative combinations, salads offer rainbow colors, and nourishing and freshest ingredients!
What to watch out for when making gluten free salads?
When making gluten-free salads, you must watch out for a few things to ensure that your salads are safe for those with gluten intolerance or celiac disease.
Here are some important considerations:
Ingredients: Pay close attention to the ingredients you include in your salad. Avoid using gluten-containing grains like wheat, barley, rye, and spelt. Instead, opt for gluten-free grains like quinoa, rice, millet, or buckwheat. Additionally, be cautious of processed or pre-packaged ingredients, such as salad dressings or croutons, as they may contain hidden sources of gluten.
Cross-Contamination: Avoid cross-contamination during the preparation process. Ensure your cutting boards, utensils, and serving dishes are thoroughly cleaned and separate from gluten-containing ingredients. Be mindful of the surfaces and equipment you use to prevent accidental gluten exposure.
Salad Dressings: Many store-bought salad dressings can contain gluten as thickeners or flavor enhancers. It's crucial to carefully read labels or consider making your dressings using gluten-free ingredients, such as olive oil, vinegar, lemon juice, herbs, and gluten-free condiments.
Condiments and Toppings: Be cautious of condiments and toppings containing gluten. For example, croutons, crispy noodles, or pre-packaged salad toppings may contain gluten. Opt for gluten-free alternatives or make croutons from gluten-free bread.
Awareness of Hidden Gluten: Some ingredients may have hidden sources of gluten. Pay attention to potential hidden gluten sources such as soy sauce, malt vinegar, certain seasonings, and processed meats. Check labels carefully or opt for certified gluten-free options.
Communication: If you're making gluten-free salads for others, it's important to communicate clearly about your ingredients and preparation methods. Ask about specific dietary restrictions or preferences to ensure everyone can safely enjoy the salad.
Why are salads so popular in summer?
Salads are popular in summer for several reasons:
Refreshing and Cooling: People often crave lighter and cooler foods during the hot summer months. With their crisp and fresh ingredients, salads provide a refreshing and hydrating option to beat the heat.
Abundance of Seasonal Produce: Summer is when various fruits, vegetables, and herbs are readily available in season. Salads allow you to showcase and enjoy seasonal produce's vibrant flavors and textures at their peak.
Health and Nutrition: Salads are generally associated with healthy eating as they often contain an abundance of vegetables, fruits, and leafy greens. They are packed with vitamins, minerals, fiber, and antioxidants, making them nutritious for maintaining a balanced diet.
Light and Quick Meals: Summer is often associated with more relaxed schedules and outdoor activities. Salads provide a convenient and time-saving option for a light meal that can be prepared quickly, allowing you to enjoy the outdoors more.
Versatility and Customization: Salads offer endless possibilities for customization. You can tailor them to your taste preferences and dietary needs by choosing from various ingredients, dressings, and toppings. This versatility allows for creativity and ensures a salad suits everyone's preferences.
Weight Management: Many people strive to maintain a healthy weight or shed a few pounds during summer. When made with nutritious and low-calorie ingredients, salads can be a satisfying and filling option supporting weight management goals.
Social and Outdoor Gatherings: Summer is a popular time for outdoor picnics, barbecues, and gatherings with family and friends. Salads are popular for potlucks and shared meals as they can be prepared in advance, easily transported, and enjoyed by people with different dietary preferences.
Gluten Free Summer Salads for Barbecues
When pairing salads with a barbecue, it's great to have various options that complement grilled meats' smoky and savory flavors. These trending summer salad options provide a range of tastes, textures, and colors to complement your barbecue feast.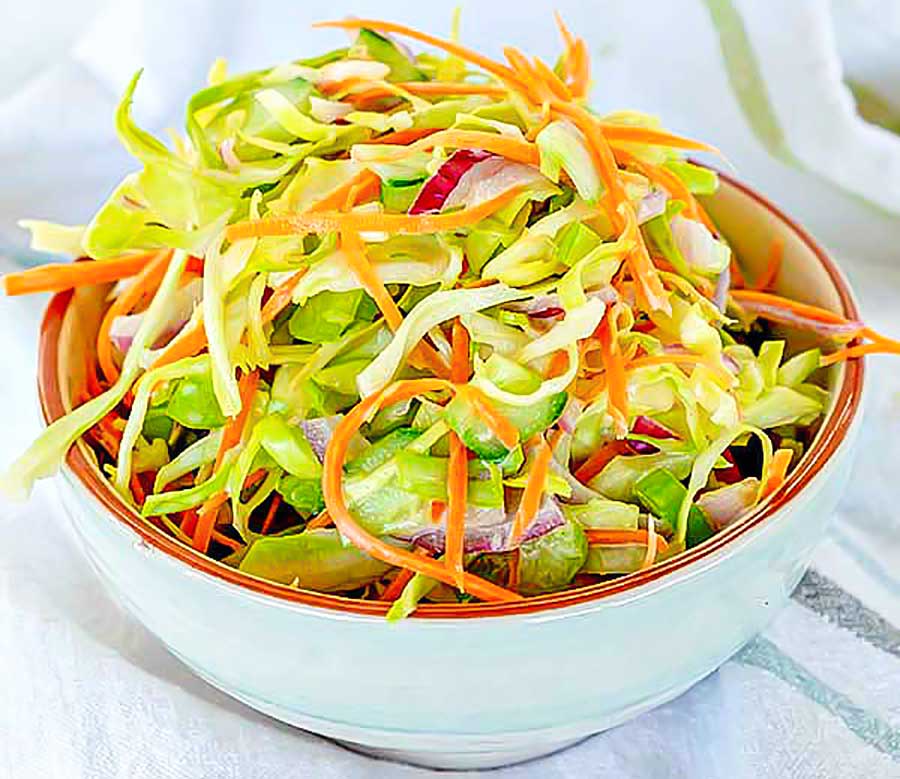 Classic coleslaw made with shredded cabbage, carrots, and a tangy dressing is a staple side dish for a barbecue. It adds a refreshing crunch and complements the richness of grilled meats.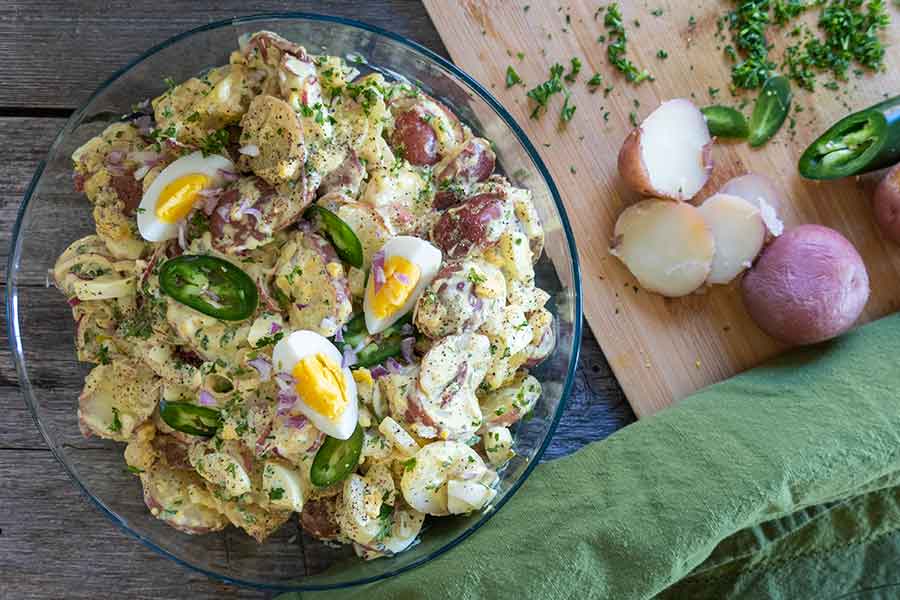 Creamy with a spice potato salad is a popular choice to accompany barbecue.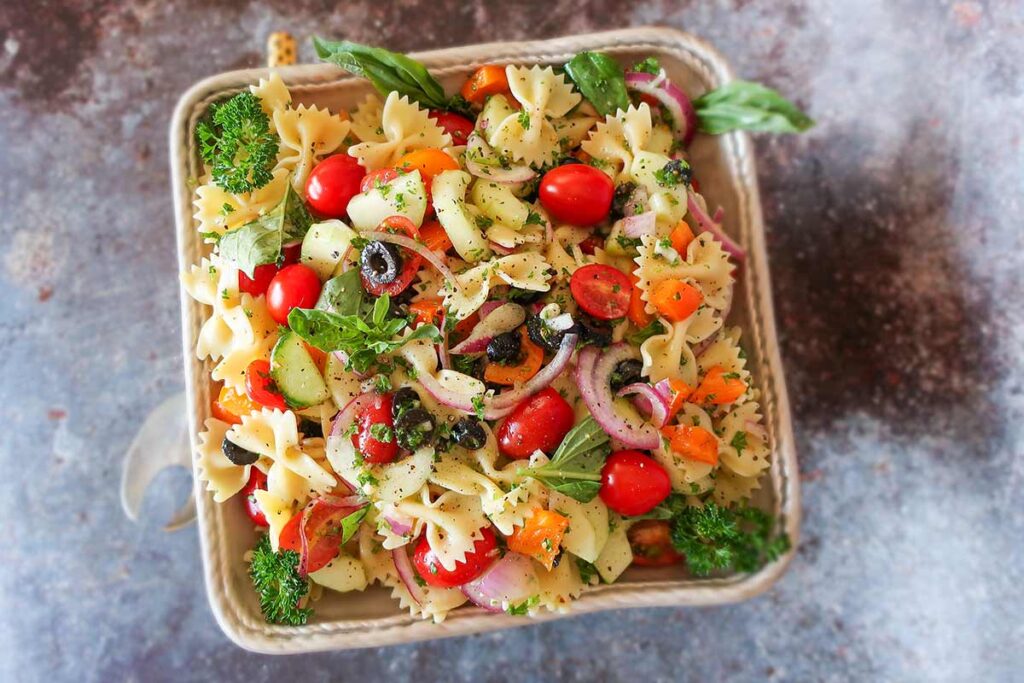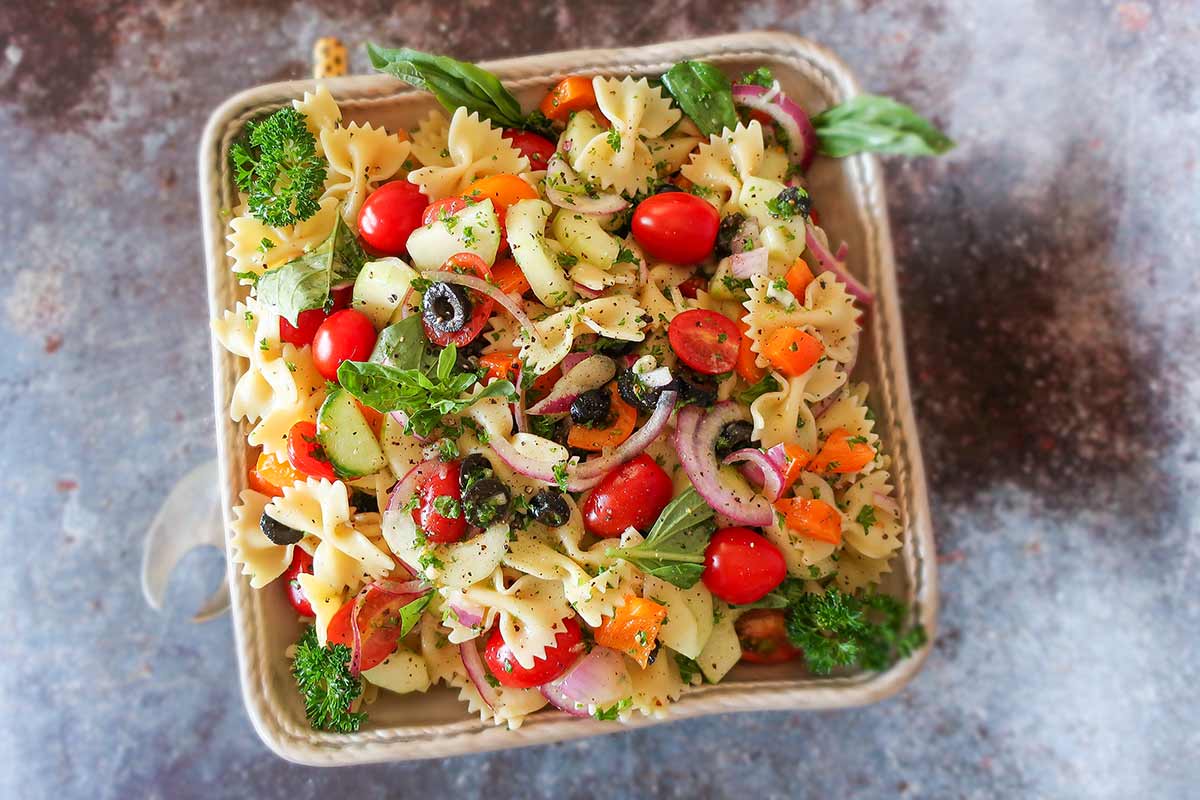 A chilled pasta salad with colorful vegetables, such as cherry tomatoes, bell peppers, olives, and fresh basill, dressed with a vinaigrette, is a crowd-pleaser.
Quinoa summer salad with a simple olive oil and apple cider vinegar dressing for a light and refreshing option.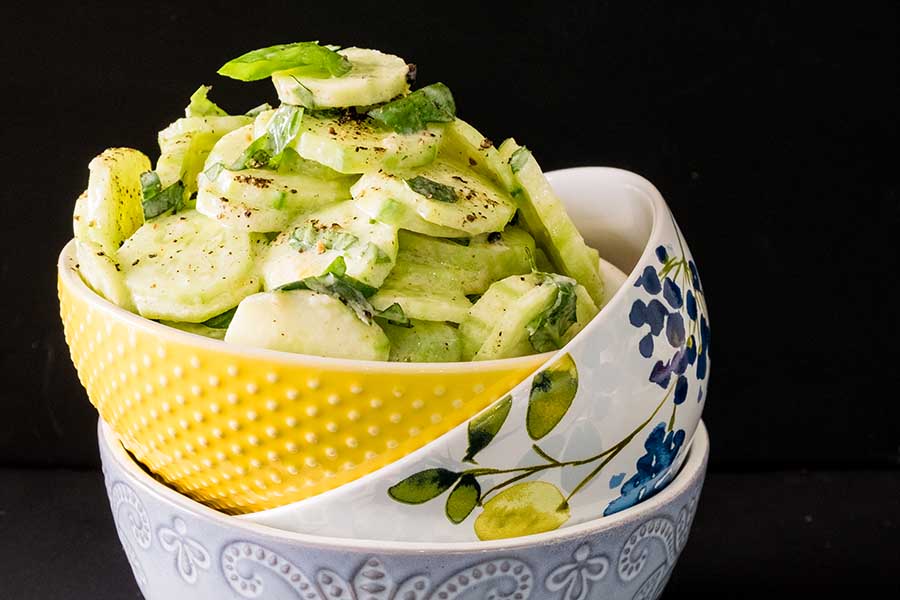 A refreshing chilled cucumber summer salad to cool you down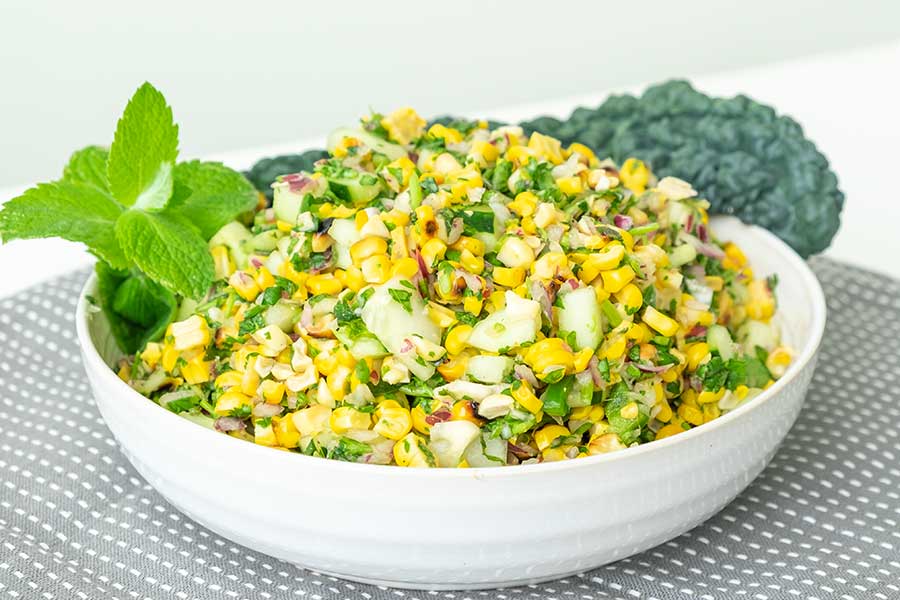 A fresh and vibrant summer salad with a delightful blend of flavors.
Trending summer salads that don't need chilling
These salads are convenient for picnics, potlucks, or when you want a quick and easy salad option that doesn't need refrigeration. Enjoy them at room temperature for a delicious and hassle-free meal.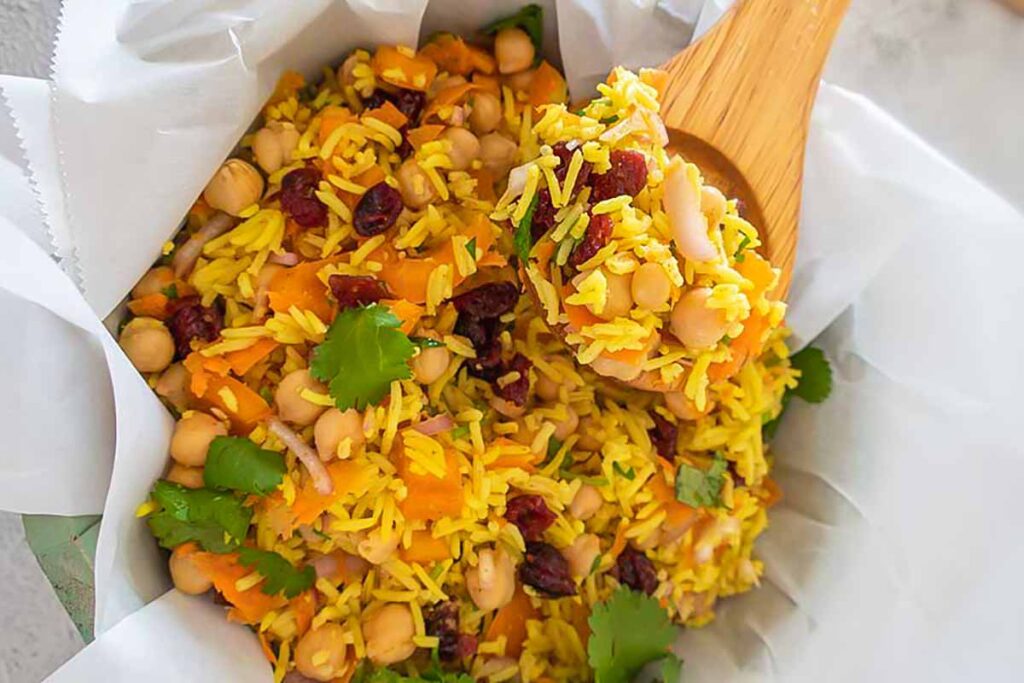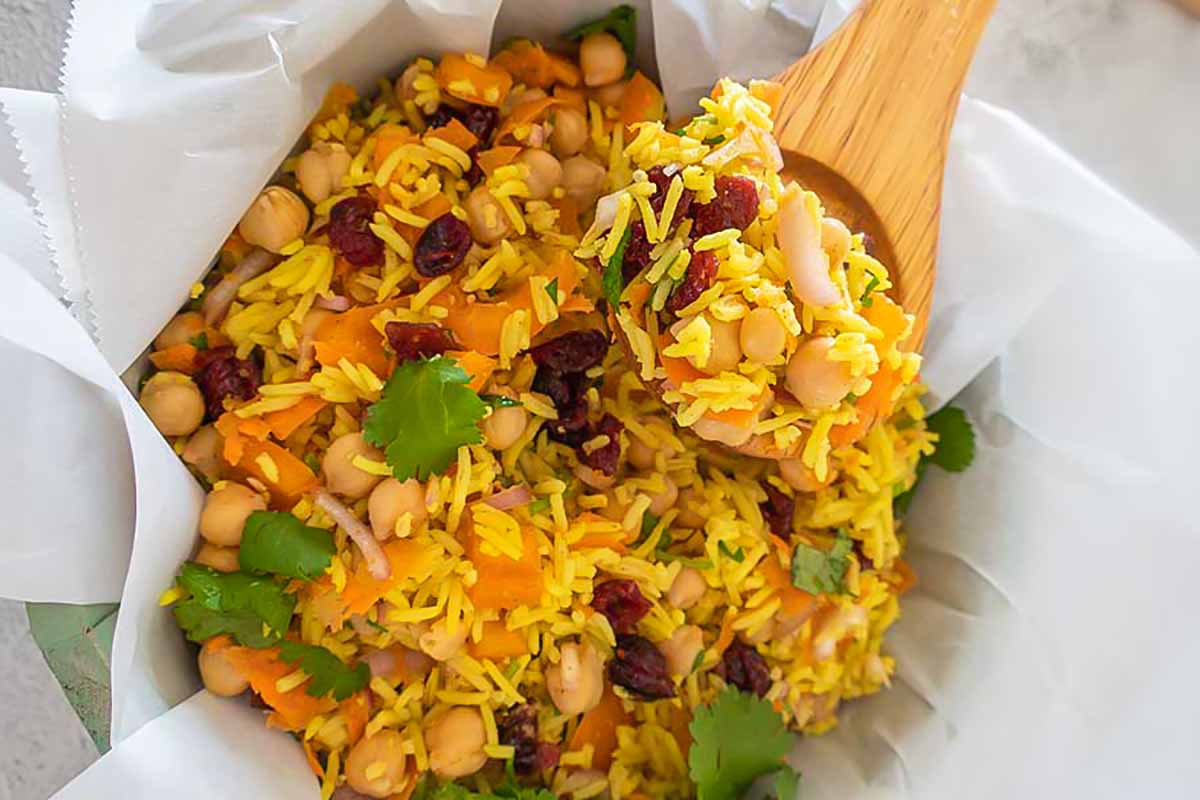 This year rice and chickpeas with Moroccan flavors are a huge trend this summer.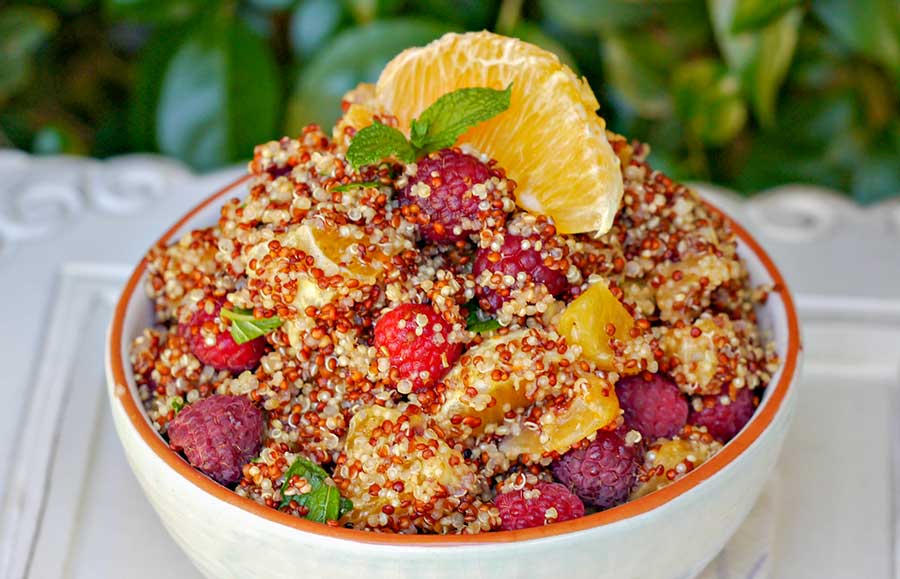 Raspberries are trending in grain salads this summer!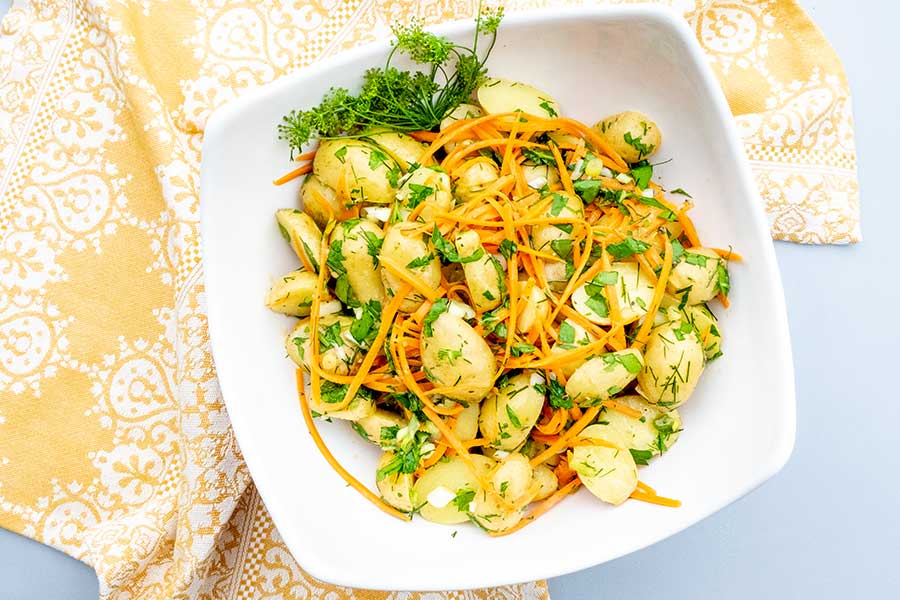 A potato salad that does not need to be refrigerated is always popular.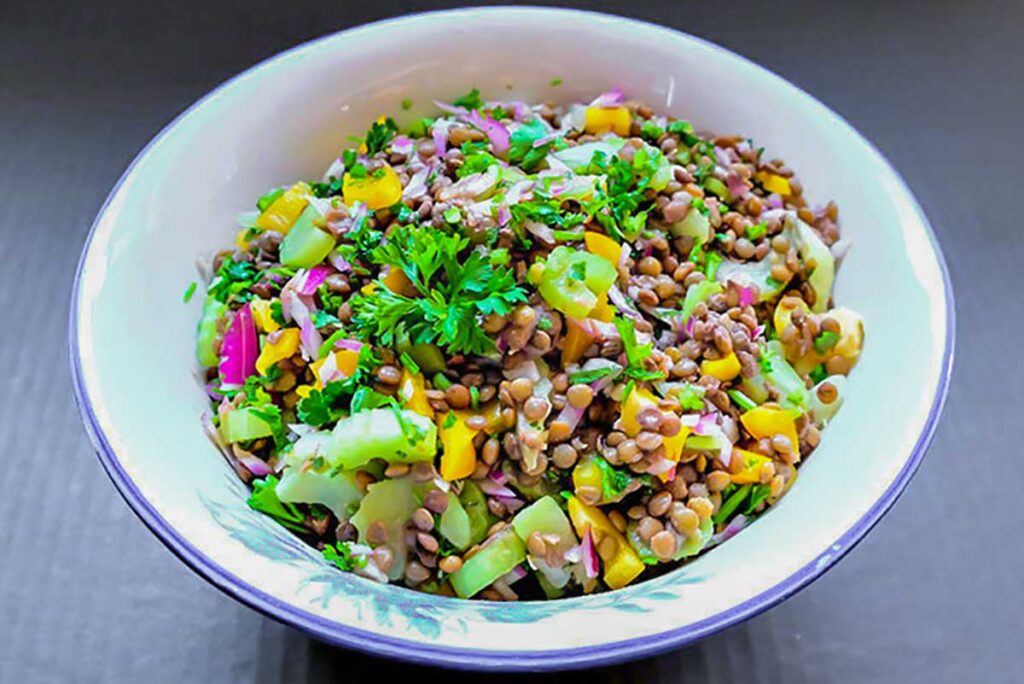 Lentils in salads are big this summer, especially for those following a plant-based diet.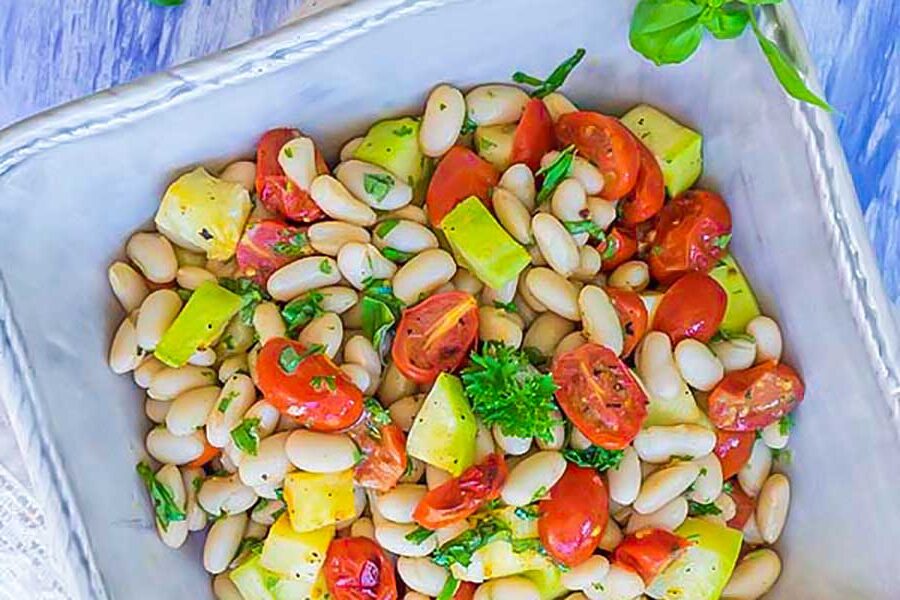 Italian bean salad never goes out of style—this summer dish is hearty and always popular.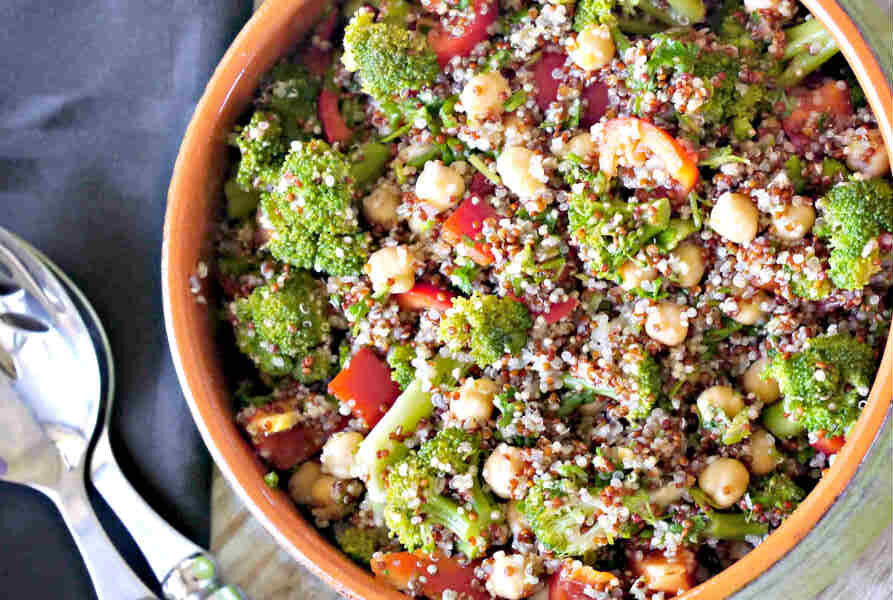 Vibrant, nutrient-rich, hearty and tasty summer salad that goes with everything. Enjoy!
"Sizzling Gluten Free Summer Salads
Trending in 2023!
Refreshing, Vibrant, and Delicious!"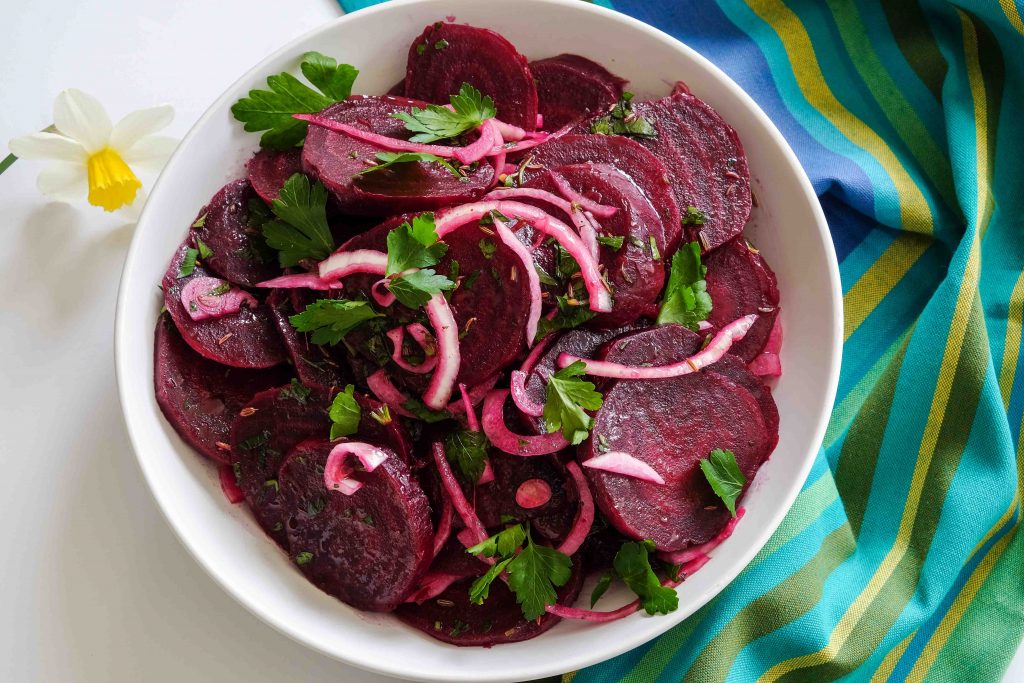 This super flavorful salad is made with fresh sweet beets, a light vinaigrette, onions, caraway seeds and fresh parsley.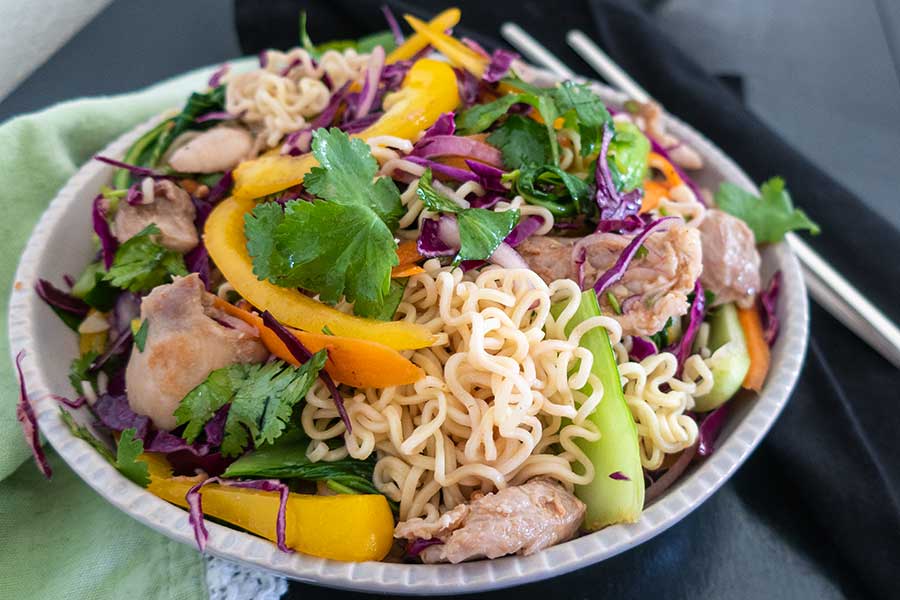 An Asian-inspired noodle salad with honey-ginger chicken, bok choy, red cabbage, bell peppers, carrots, red onions, cilantro and ramen noodles, tossed in a light ginger vinaigrette. A light summer meal in a bowl.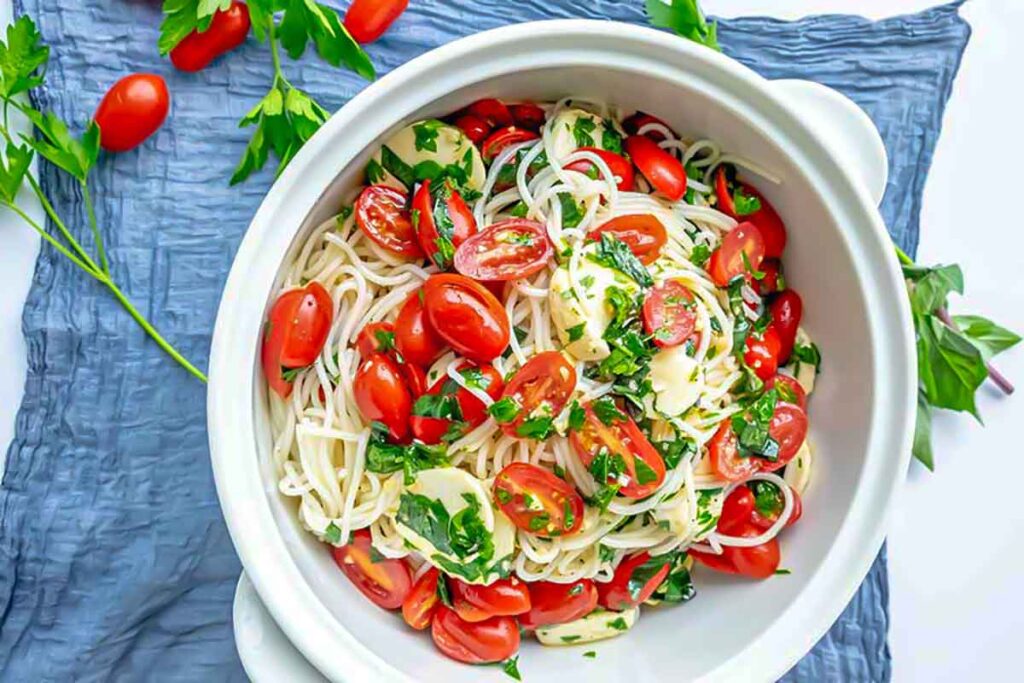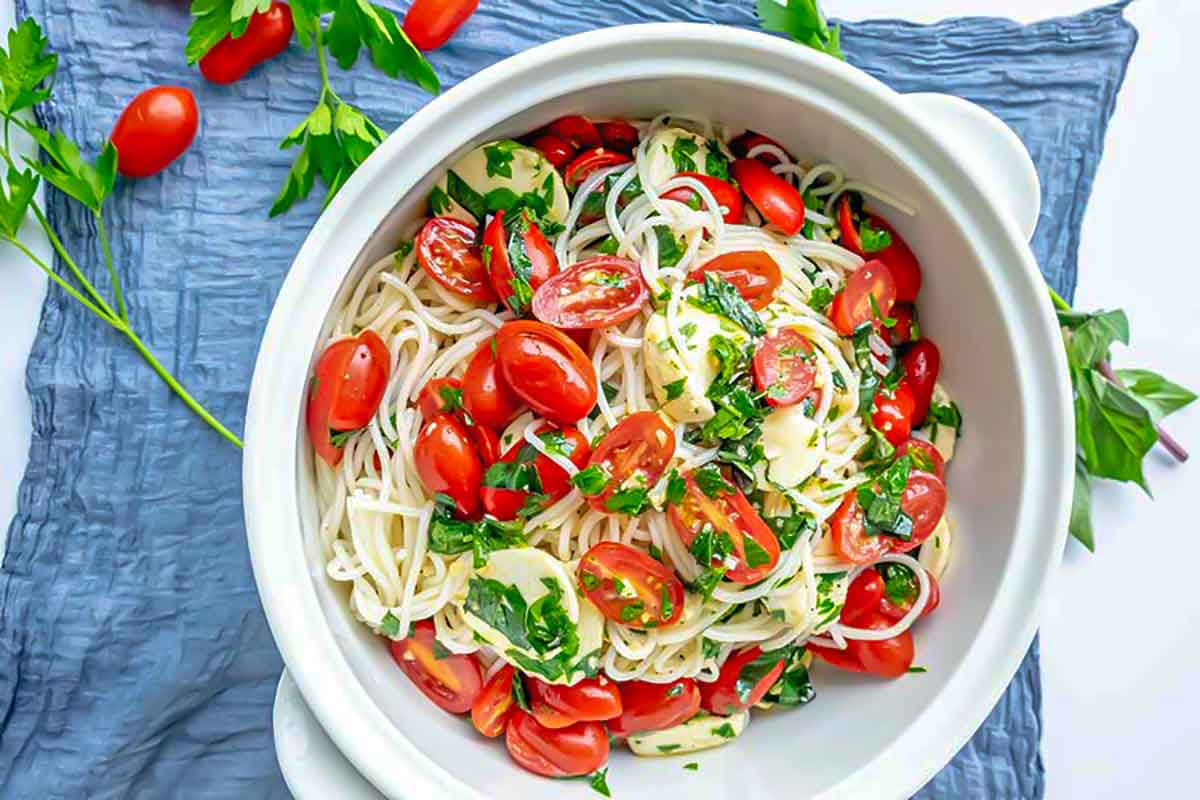 Trending gluten free pasta salad. And no wonder, the entire dish is made with fresh ingredients.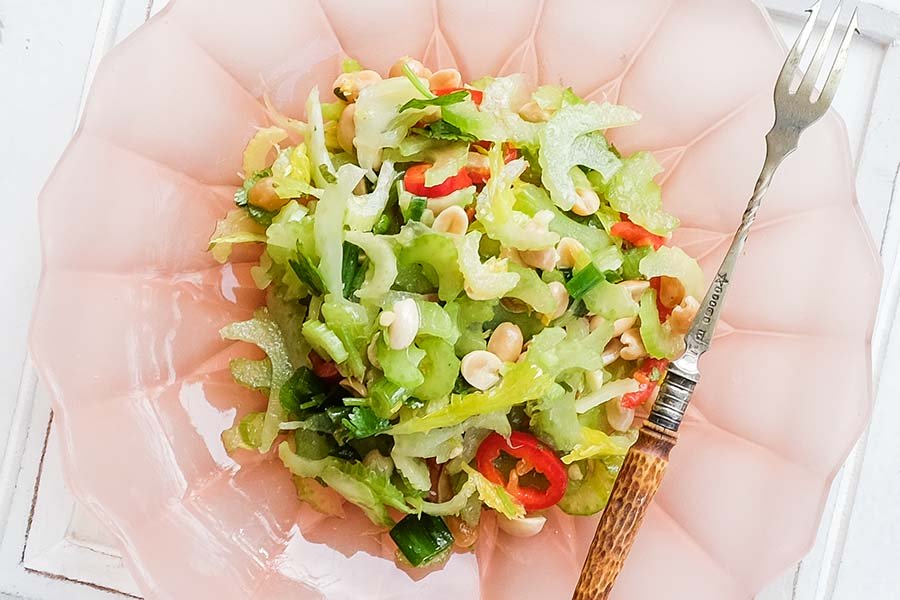 Healthy fennel is a huge trendsetter this summer. Fresh ingredients such as celery, fennel, green onions, nuts, cilantro, fresh chili peppers, and a light Thai dressing make this a refreshing and tasty healthy salad.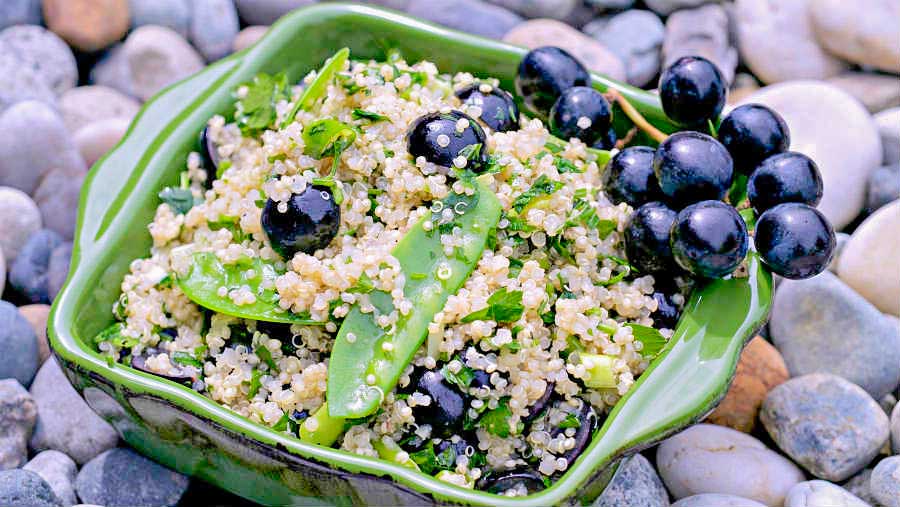 Quinoa is another trendsetter ingredient this summer. Healthy and nutritious with the sweetness of grapes.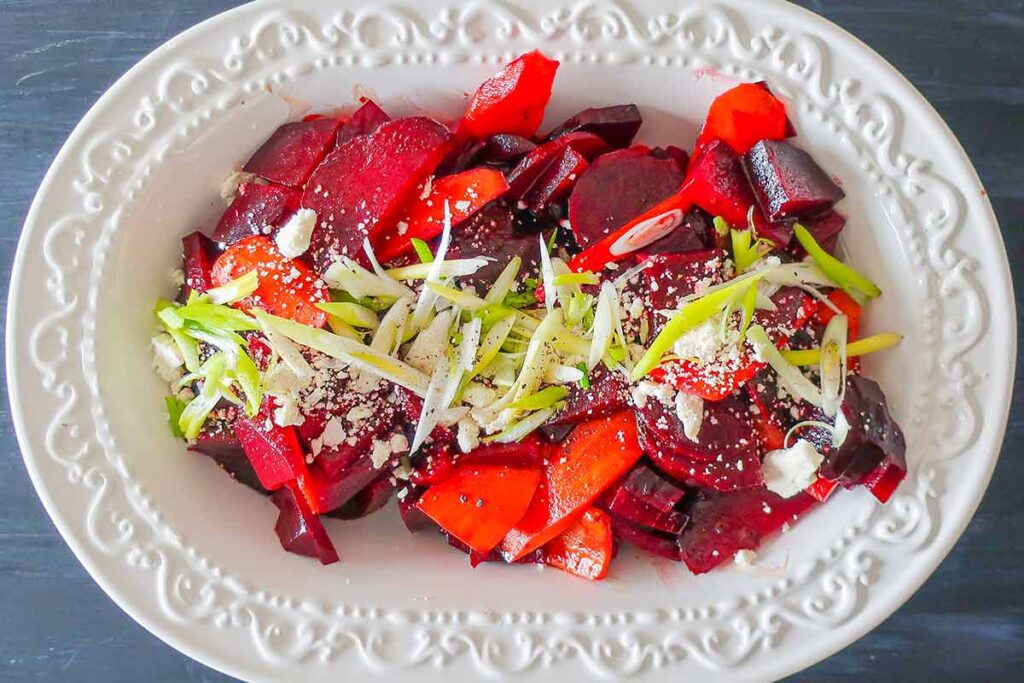 A wicket vibrant root vegetable salad that will spruce up any meal.
With the simplicity of ingredients, boundless creativity, colors, textures, tastes, and nutrition, these trending summer salads will satisfy the diet savvy and those with big appetites.
Let's Connect!
Be sure to FOLLOW US on FACEBOOK and PINTEREST. And don't forget to sign up for our newsletter, the form is at the bottom of this page. We always have something new and exciting for you!
Many thanks!
Kristina xx