Healthy Gluten-Free Grain Salad Recipes
Make ahead gluten-free grain salads for lunch, summer picnics, barbecues, camping, or enjoy as healthy snacks any time of day. These salads feature the ancient grain quinoa and brown or white rice.
Grain salads are budget-friendly easy recipes, nutritionally packed, fiber-rich, featuring rainbow-coloured vegetables, fruits, and oozing with freshness. Fresh herbs and spices, healthy oils, apple cider vinegar, and fresh lemon or lime juice add flavour and keep the grain salads deliciously moist.
Whether you are looking for a hearty lunch or a side to your main, these gluten-free grain salads will satisfy even big appetites. I promise you will find a salad here, even for the pickiest eaters to enjoy any time of year.
Our Very Best List of Gluten-Free Grain Salads
This gluten-free grain salad features brown rice and goes exceptionally well with lamb, pork or chicken dishes. Always serve this Mediterranean brown rice salad at room temperature.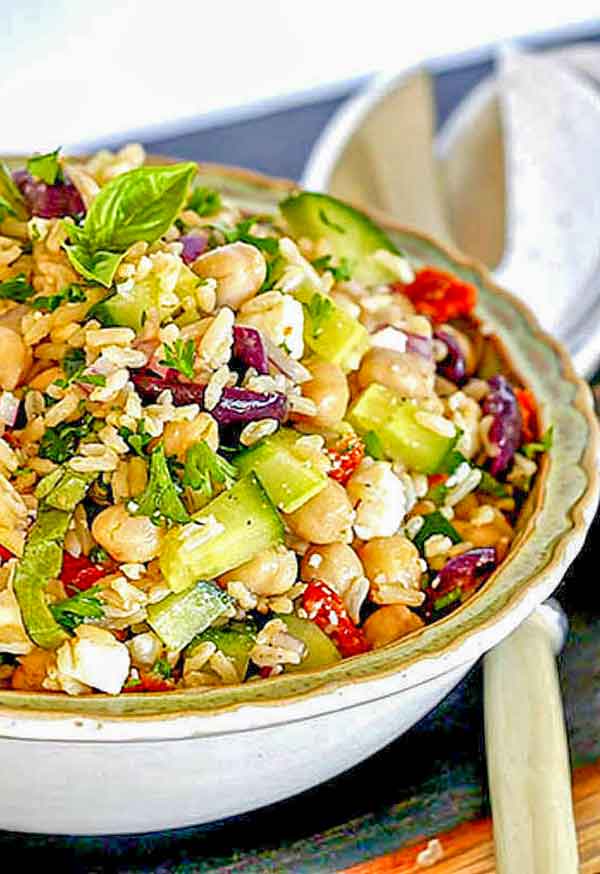 A super easy grain salad packed with so much goodness! All you need to do is toss cooked quinoa, with kale, green onions, grapes, cherry tomatoes, oranges, currants and fresh parsley. And the dressing is made with a striking orange vinaigrette.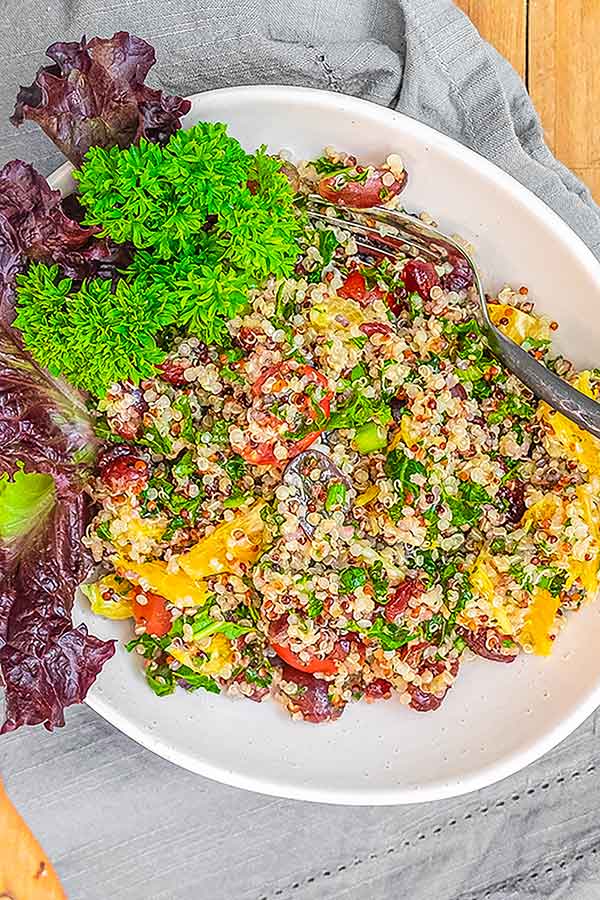 Another of our very best gluten-free grain salads is this rice and chickpeas salad made with fresh veggies, raisins, plenty of fresh lemon juice with a splash of olive oil, and fresh cilantro seasoned with Moroccan spices.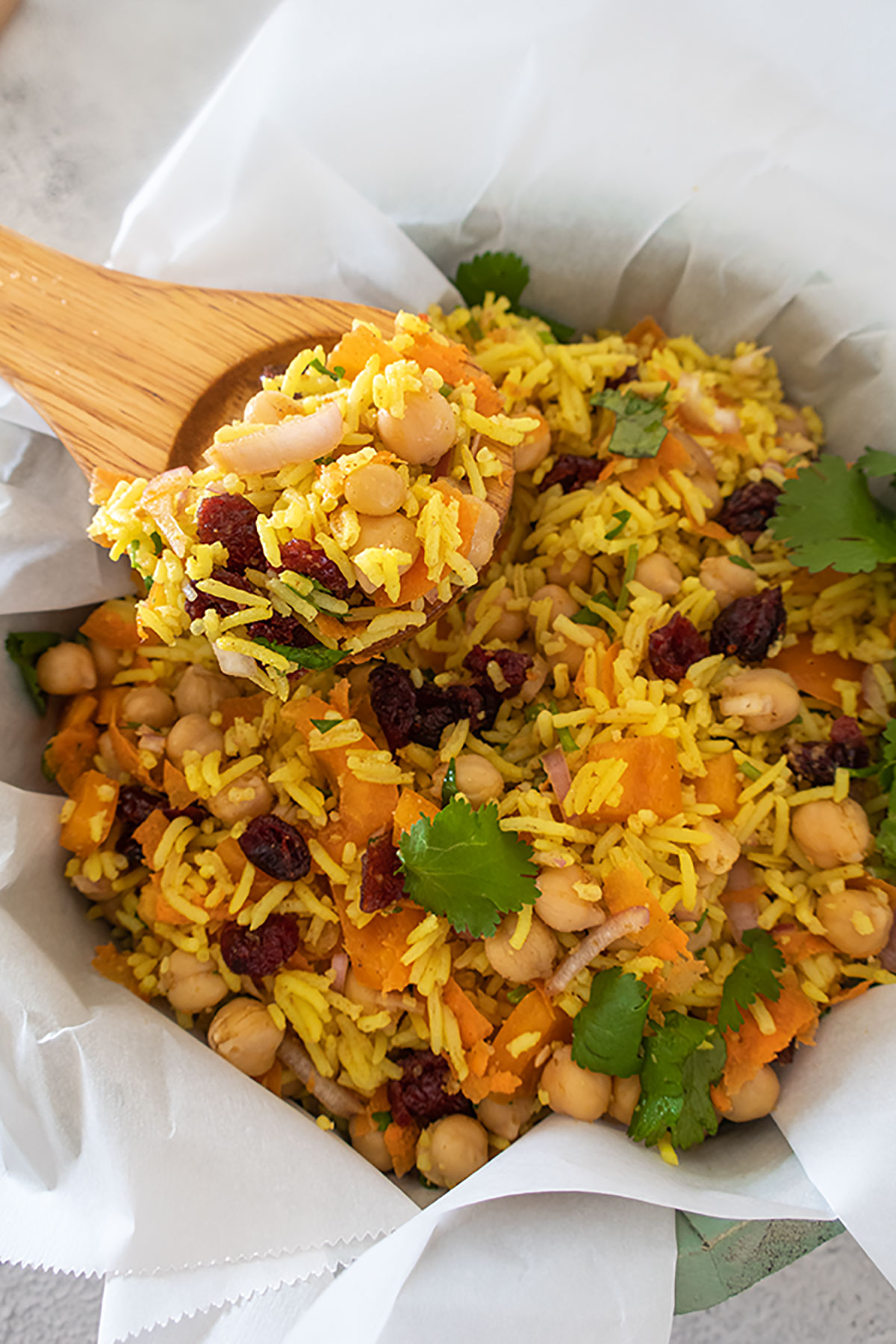 We LOVE this super-healthy Greek Quinoa Salad. The intense flavour of the saltiness of feta and kalamata olives and the classic Greek veggies such as tomatoes, bell peppers, onions, and cucumber makes this grain salad insanely delicious. The chickpeas also called garbanzo beans, add protein and a satisfying earthy flavour.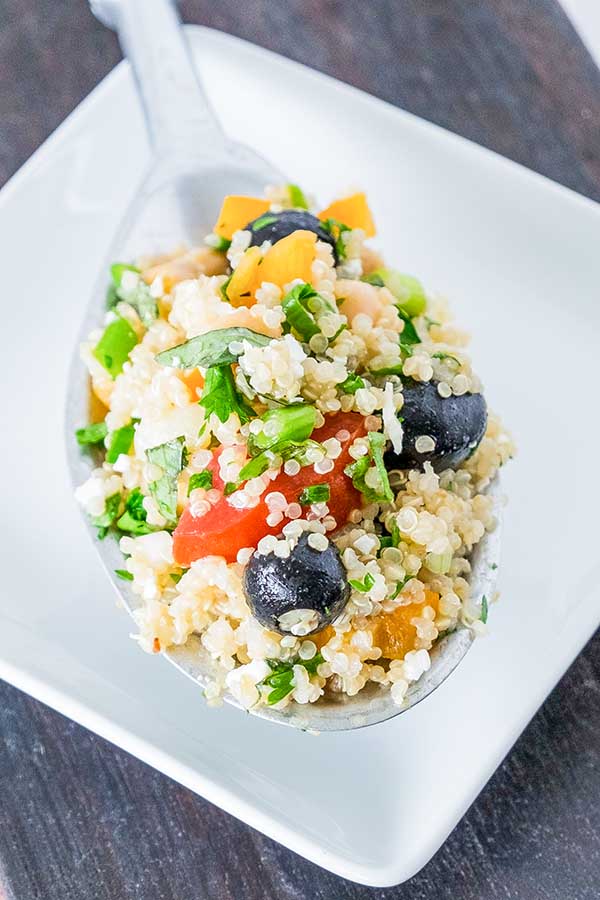 When following a gluten free-diet, quinoa comes up as an alternative to grains. It is a healthy food, easy to cook, and can be used to make other foods like soups, breakfast loaves, snacks, and salads. Quinoa has a mild taste, and it absorbs the flavour of the food or liquids that it is cooked with. This salad is deliciously flavoured with fresh herbs such as parsley and cilantro.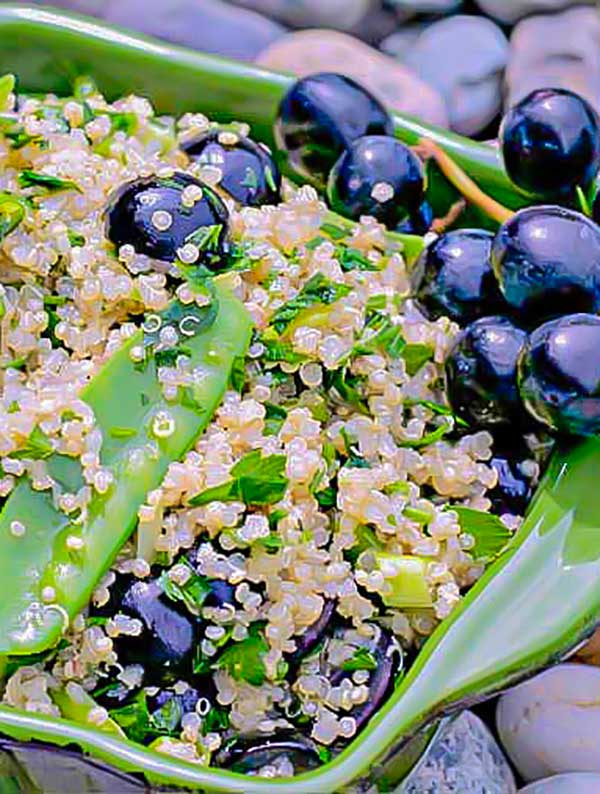 What better way to spice up a salad than with garlic, ginger, curry powder, cumin, turmeric and fresh lime juice. The veggies such as corn and grape tomatoes go well with the curry flavour and the key to this exotic grain salad is the sweet grapes. You will love this rice salad!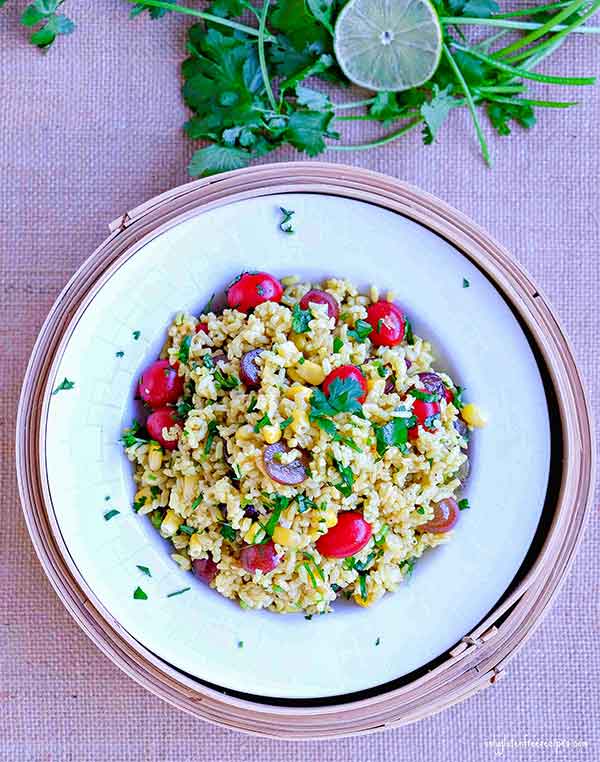 A healthy salad is a must for summer barbecues. This rainbow quinoa salad is made with apples, grapes, cranberries, green onions, and fresh herbs and is lightly sweetened with pure maple syrup. The stars of this gluten-free grain salad are quinoa and arugula.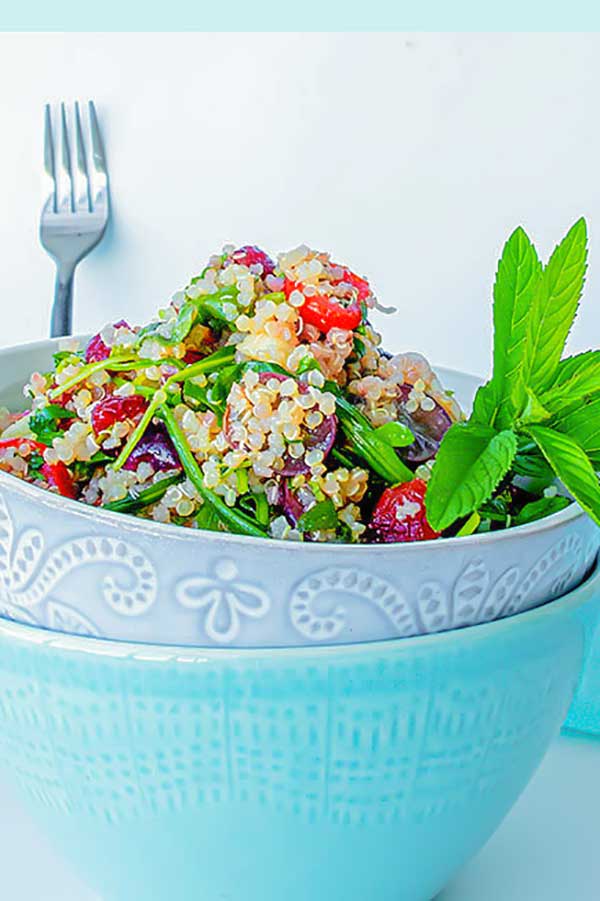 This gluten-free grain recipe is a warm weather dish. Keeping the rice recipe healthy with broccoli rabe (rapini) and fresh spinach and Parmesan cheese for saltiness and flavour. Serve as a side with your favourite protein or a hearty vegetarian main. Enjoy!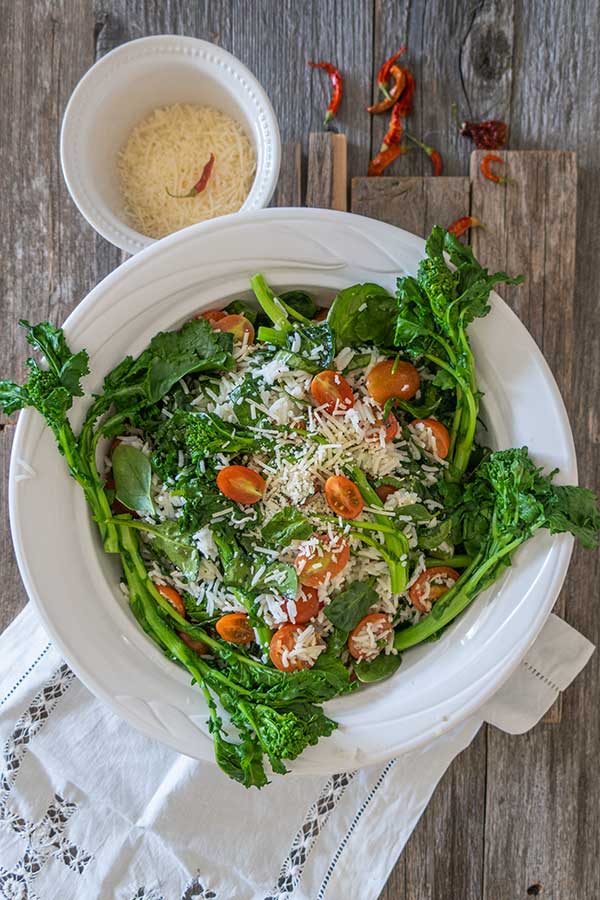 This robust Roasted Butternut Squash Quinoa Salad is simple to make and makes a delicious lunch or a side to your main. The squash and bell peppers are first roasted with garlic, then combined with quinoa and seasoned with light parsley and onion vinaigrette.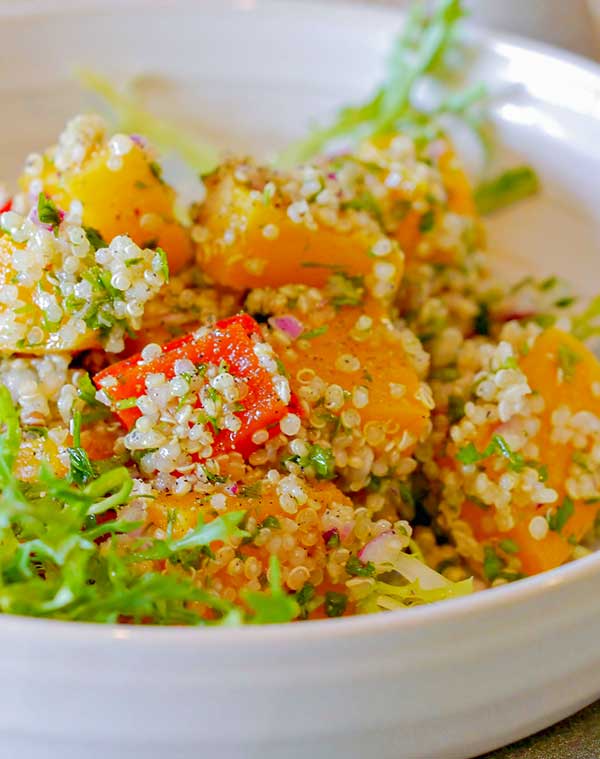 If you prefer a salad with pasta, check out our list of healthy gluten-free pasta salads. Enjoy!