Quinoa Power Salad With Orange Vinaigrette
Published on Jun 12, 2019
by
Kristina Stosek
Prep Time:

15 minutes
Cook Time:

minutes
Serves:

6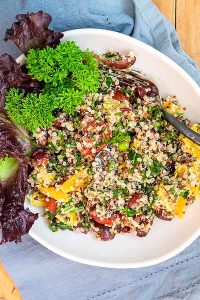 ​This post may contain affiliate links, please see our
privacy policy
for details
This quinoa power salad is for someone who is health-conscious. I know some of you are not that into quinoa, but you must trust me on this! You will taste nothing but deliciousness, and as a bonus, this salad will boost your immune system.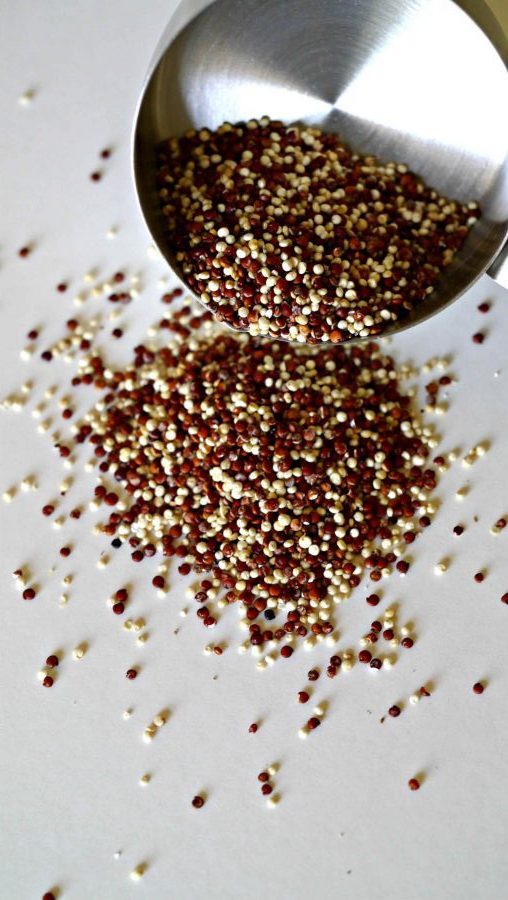 What is quinoa?
Quinoa, an ancient seed, contains all nine essential amino acids, which means a complete protein and is an excellent choice for someone following a plant-based diet.
To make this flavourful salad is quick and easy. Once you have the cooked quinoa, add kale, green onions, grapes, cherry tomatoes, oranges, currants and fresh parsley.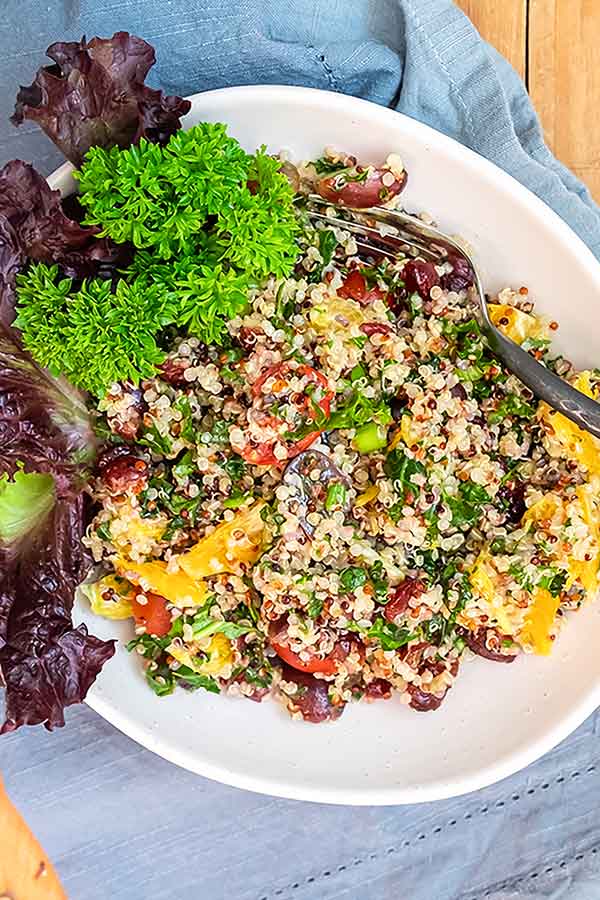 To flavour this salad, I made a zesty orange vinaigrette. All the ingredients in this recipe make everything work so well together.
The salad keeps well in the fridge up to 5 days, and the flavour develops more with each day.
This quinoa salad is great for on-the-go lunch, for work, school or as a side to your favourite grilled meats or fish for dinner. For more recipes made with quinoa, check out our popular gluten-free quinoa recipes here->
Quinoa Power Salad With Orange Vinaigrette
Published on Jun 12, 2019
by
Kristina Stosek
Instructions
1.

In a large bowl combine quinoa, kale, cherry tomatoes, grapes, currants, oranges, green onions, and parsley

2.

For the orange vinaigrette, whisk together orange juice, apple cider vinegar, olive oil, maple syrup and orange zest. Add to quinoa, season with salt and pepper and stir until everything is well mixed