12 + Of Our Best Zucchini Recipes
We are celebrating the zucchini season with our best gluten-free zucchini recipes. From muffins, cakes, and bread to soups and casseroles, zucchini is the star in each gluten free dish.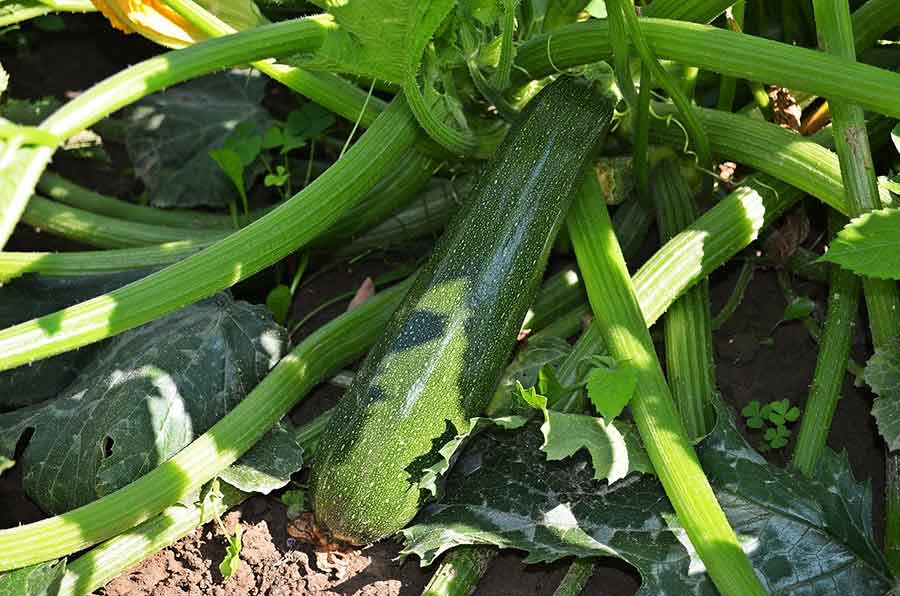 Why is zucchini so popular?
Zucchini, often called courgette, is tender summer squash. Zucchini is commonly used in savoury dishes as a vegetable, although it is a fruit. This tender low-carb squash is an excellent substitute for high carb veggies and fats in your favourite sweet or savoury recipes.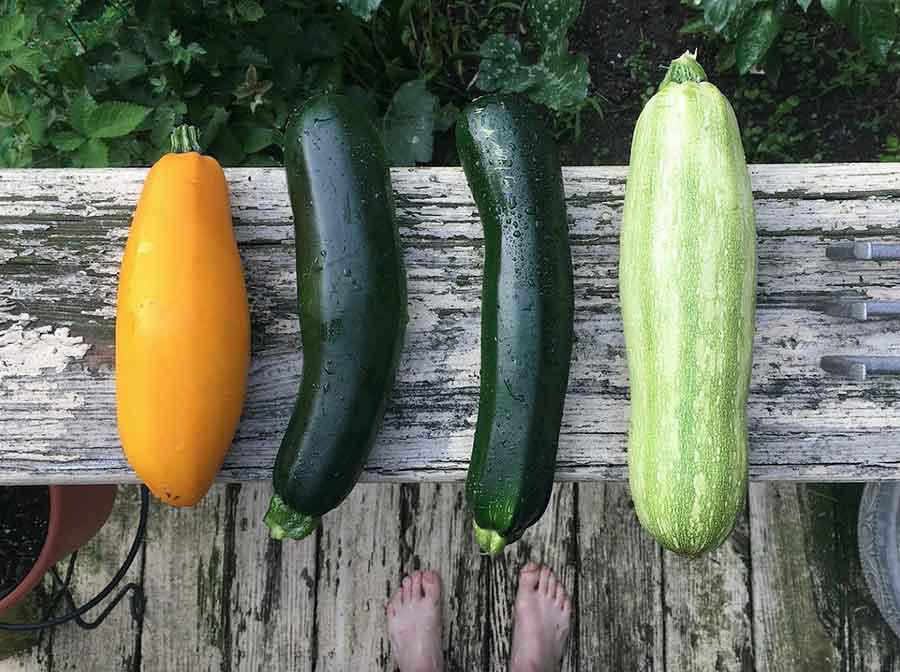 What does zucchini taste like?
The most common variety of zucchini available is deep green. However, there are many others to choose from, especially at the farmer's markets. The yellow zucchini squash is very popular, and you can also find pale green striped or orange colored zucchinis.
Zucchini can be eaten cooked or raw with delicious dips. This mildly flavored squash is slightly sweet and even sweeter when cooked. Since this healthy squash is mild to taste, it is excellent to add to any dish, sweet or savory.
6 Reasons to eat zucchini
Rich in many nutrients – Vitamin C, A, Vitamin B6, Potassium, Magnesium, Iron

Zero fat

Significant amounts of fiber and electrolytes

Low in calories – 17 calories per 100 grams

Rich in antioxidants and anti-inflammatory phytonutrients

Low in net carbohydrates – only 2.1 g per 100 grams
12 Of Our Best Gluten Free Zucchini Recipes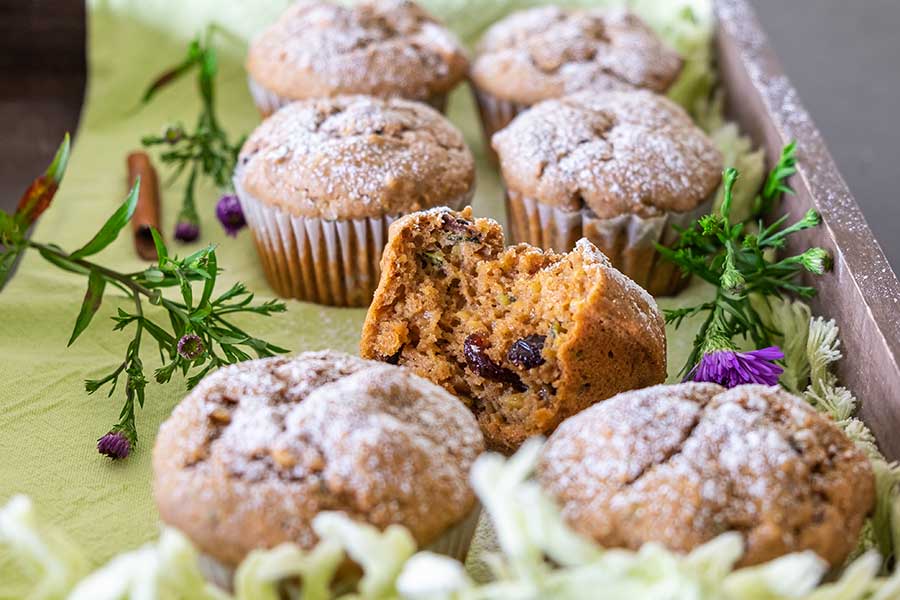 Most flavourful Chai-Spiced Cranberry Zucchini Muffins. I can't tell you how delicious these gluten-free muffins are. They are moist and light, flavoured with chai spices, and the cranberries add a little sourness making them so good! I used olive oil for fats and zucchini to keep them moist. You can't tell that they are made with zucchini, because all you taste is moist, chai flavoured muffins with a zing from the cranberries.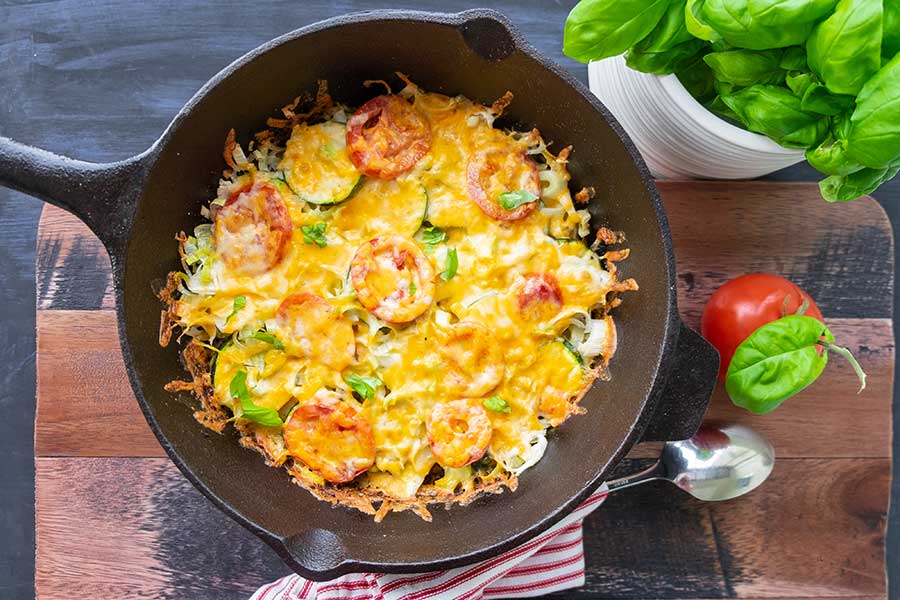 Zucchini Gratin with Bacon and Leeks is a layered casserole made with zucchini, caramelized onions, leeks, bacon, tomato and two types of cheese. This cheesy gratin is super easy to whip up and will make for an extraordinary brunch dish or an entree for dinner with a salad.
This is a Gluten-Free Chocolate Chip Zucchini Muffin that tastes better than one from a bakery. In this chocolate chip zucchini muffin, there is plenty of chocolate and chocolate flavour. I should have called this gluten-free muffin double chocolate muffin 🙂 The muffin batter is made with pure cocoa powder, which adds that fresh chocolate flavour.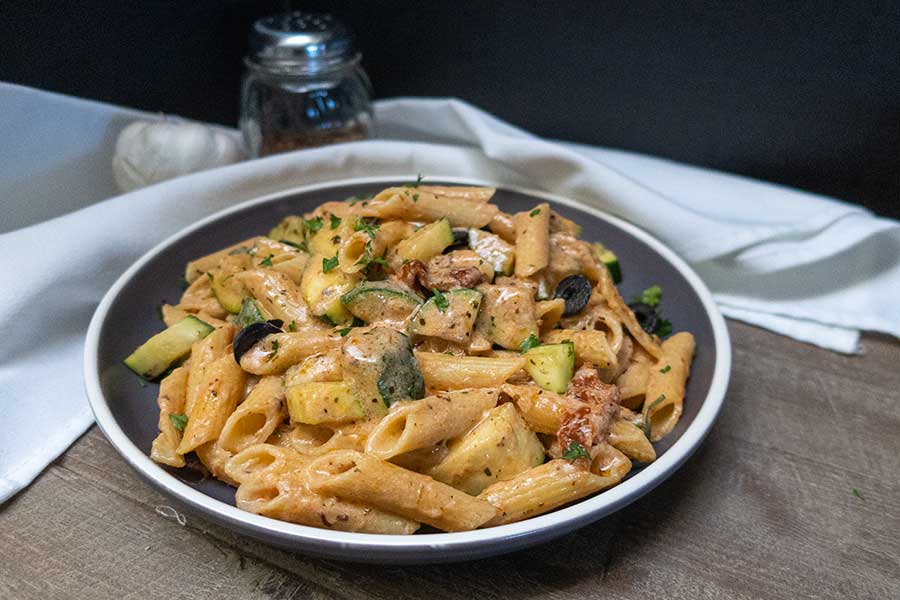 The creamiest Italian gluten free pasta dish packed with herbs, sun-dried tomatoes, shallots, garlic, zucchini and olives made in under 30 minutes.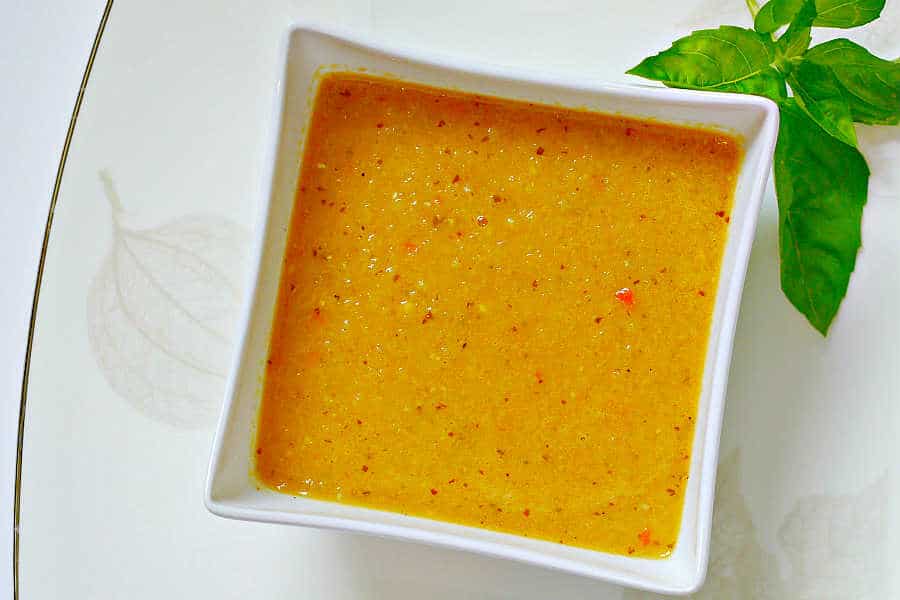 This gluten-free vegetarian delicious zucchini soup is made with coconut milk and seasoned with curry spices and lime juice. Zucchini is low in carbs and calories making this a diet friendly soup recipe.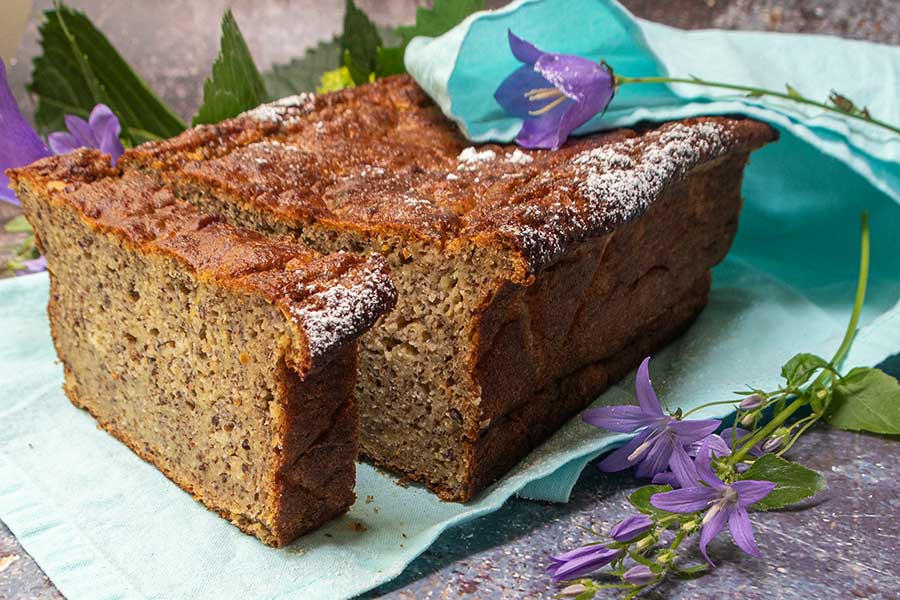 A healthy Gluten-Free Zucchini Banana Flax Bread made using only one bowl. The highlights of this healthy extra moist gluten-free breakfast loaf are bananas, zucchini, flaxseeds, olive oil and eggs. This zucchini banana flax bread recipe is refined sugar-free and is made using only two gluten-free flours.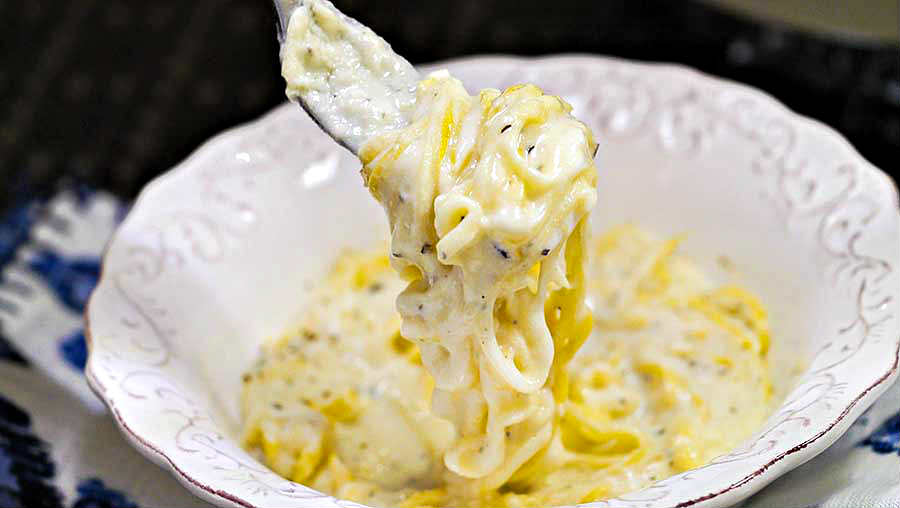 This gluten-free vegetarian Italian dinner is made with zucchini noodles and a lighter version of gluten-free alfredo sauce. The simple recipe is low carb and grain-free. When following a low carb diet this is a must-have recipe to satisfy your pasta cravings!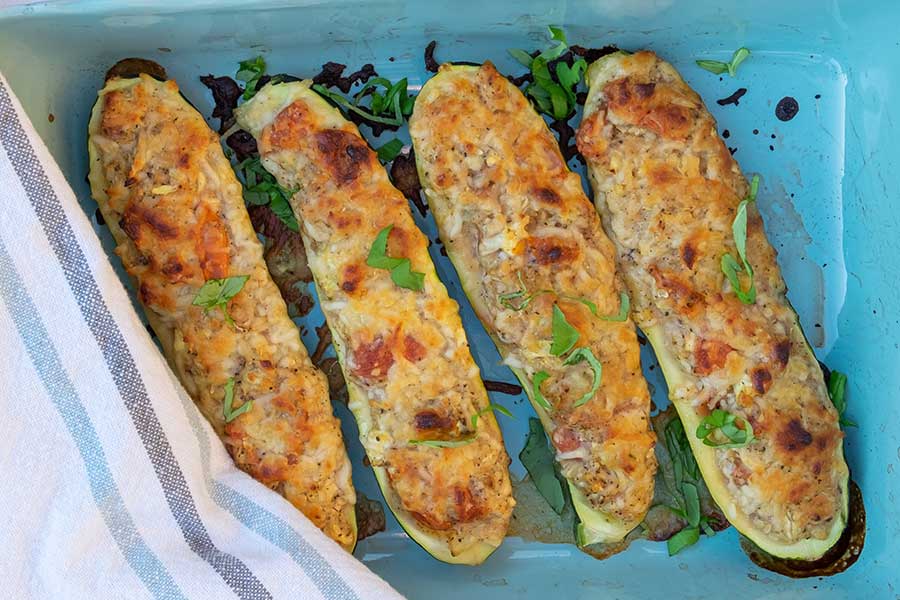 This Italian Stuffed Zucchini is for one of those nights when you crave Italian food. We love Italian food, but most of the dishes are packed with carbs, like pizza, pasta, lasagna all the delicious food we love. This stuffed zucchini is so flavourful that you won't miss the carbs. The tender zucchini is stuffed with lightly sautéed fresh tomatoes, zucchini, garlic and Italian spices. Also, there is mozzarella and parmesan cheese, which makes the stuffing gooey and cheesy.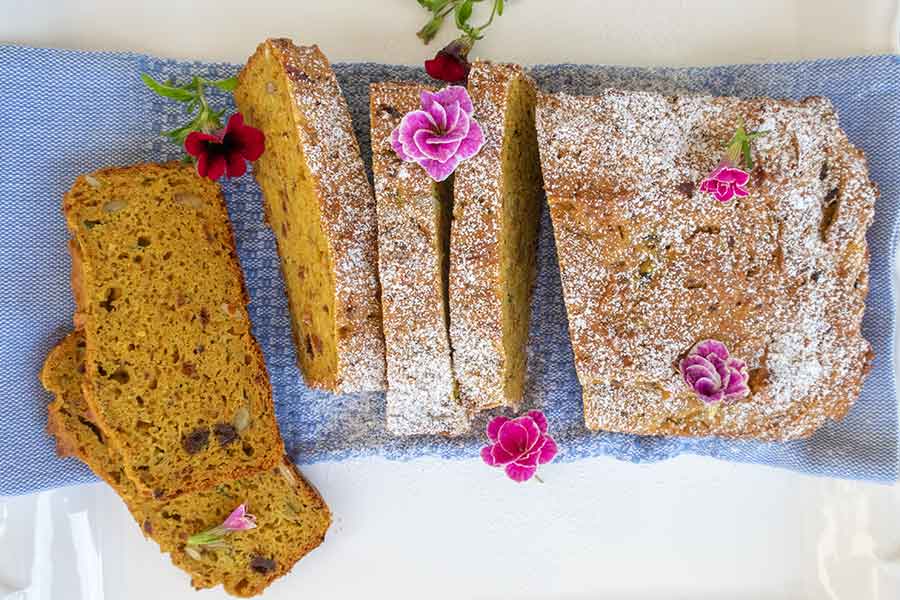 Today, it's all about healthy baking with this fragrant Gluten-Free Zucchini Orange Bread. This gluten-free quick bread recipe is made with fresh zucchini, pumpkin seeds, fresh orange juice, dates, eggs, flaxseed, turmeric, a splash of olive oil and only a 1/4 cup of coconut sugar. To keep this recipe simple, I used a gluten-free flour blend.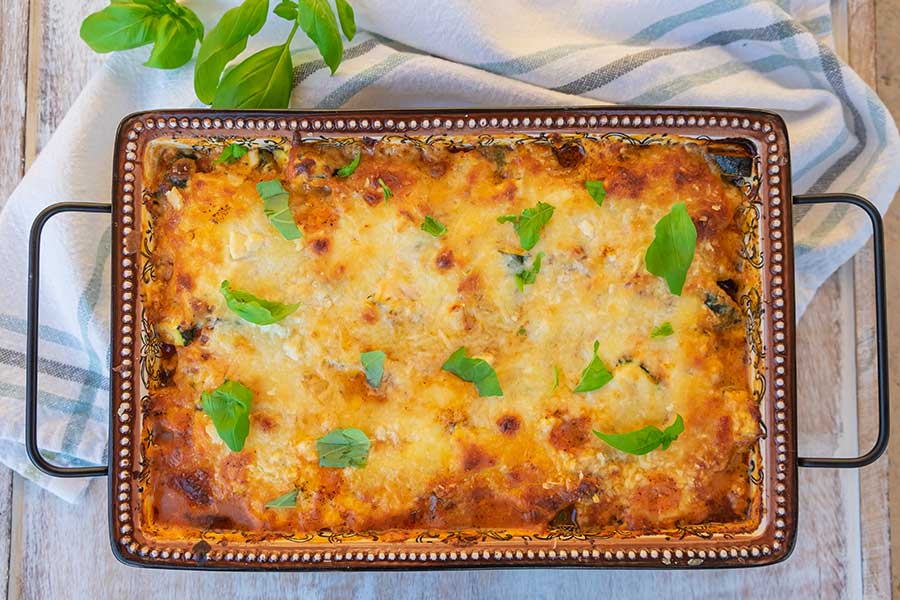 Zucchini ziti baked in a basil tomato sauce, three different kinds of cheese and Italian chicken sausage. This is a flavourful low-carb Italian dish for any night of the week. Besides, who doesn't love a cheesy baked dish? Traditionally ziti is made with short cut pasta, but I wanted to keep this meal keto, grain-free and light on carbs, so I used tender young zucchini to replace the pasta.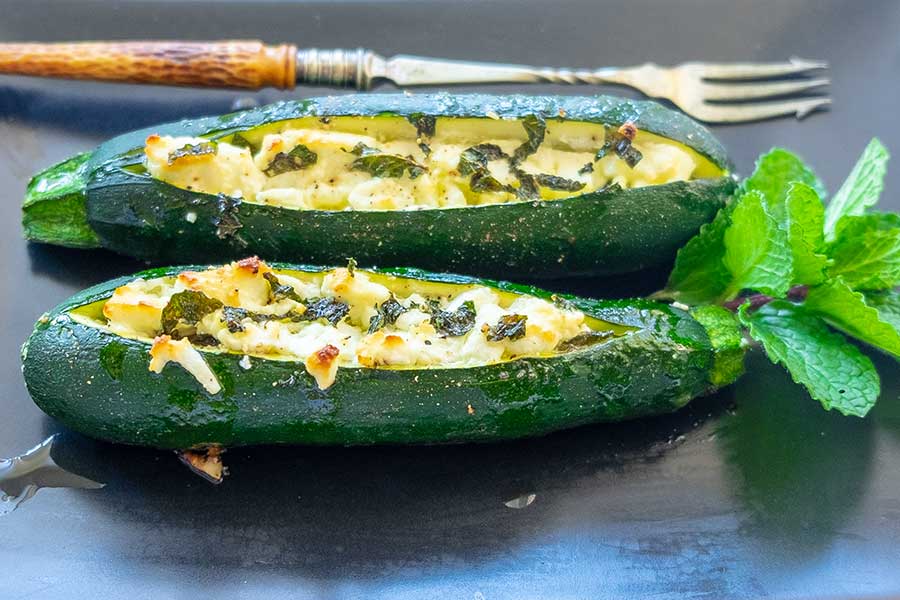 This healthy Baked Zucchini With Goat Cheese dish is easy to prepare, delicious, and all you need is five ingredients. The tangy and creamy goat cheese is simply flavoured with fresh mint and rich olive oil bringing out the delicate taste of the young zucchini. This recipe is acceptable for keto, vegetarian and gluten-free diets.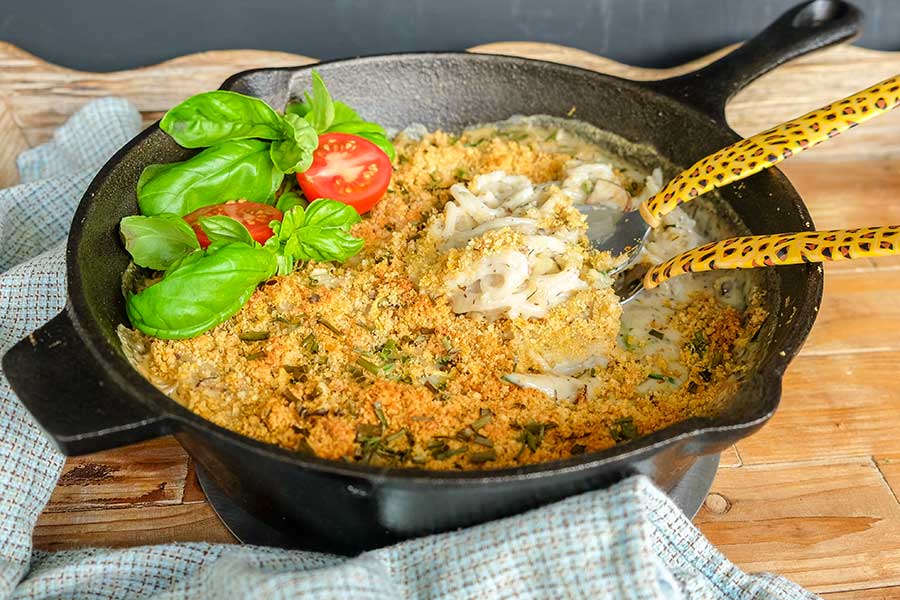 Combination of mushrooms with fresh zucchini, thyme and garlic to make this delicious creamy vegan pasta sauce. It is such a simple recipe, and yet there is so much flavour. The veggie pasta is then baked with a crunchy topping. By adding zucchini to this dish, I cut back on pasta, thus cutting back on few carbs and adding more flavour and nutrition.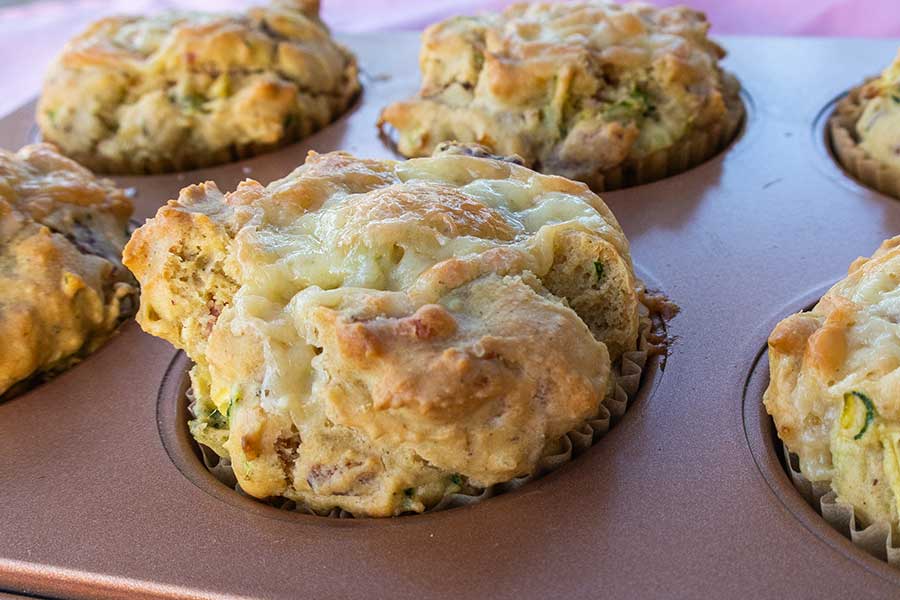 Breakfast anyone? These gluten-free zucchini bacon and cheese muffins are filled with healthy zucchini, crispy smoky bacon, and topped with melted sharp cheddar cheese.
You may enjoy reading What Should I do With All These Zucchini or check out our complete list of gluten-free recipes that include zucchini.
Let's Connect!
Be sure to FOLLOW US on FACEBOOK and PINTEREST. And don't forget to sign up for our newsletter, the form is at the bottom of this page. We always have something new and exciting for you!
Many thanks!
Kristina xx
Affiliate Disclosure: Only Gluten-Free Recipes is a participant in the Amazon Services LLC Associates Program, an affiliate advertising program designed to provide a means for sites to earn advertising fees by advertising and linking to amazon.com. Please check out my sponsorship and disclosure policy page for more details