Curried Zucchini Coconut Soup (gluten-free)
Published on Aug 24, 2015
by
Kristina Stosek
Prep Time:

10 minutes
Cook Time:

10 minutes
Serves:

4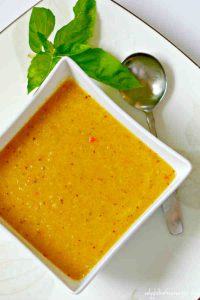 ​This post may contain affiliate links, please see our
privacy policy
for details
This gluten-free plant-based Curried Zucchini Coconut Soup is made primarily with zucchini and fresh tomatoes. The creaminess comes from coconut milk, and the zucchini soup is mildly spiced with ginger, garlic, and curry powder. For added zesty flavour, a splash of fresh lime juice.
This curried zucchini coconut soup takes only about ten minutes of prep time and another ten minutes of cooking time. The zucchini soup is rich and creamy, and very satisfying.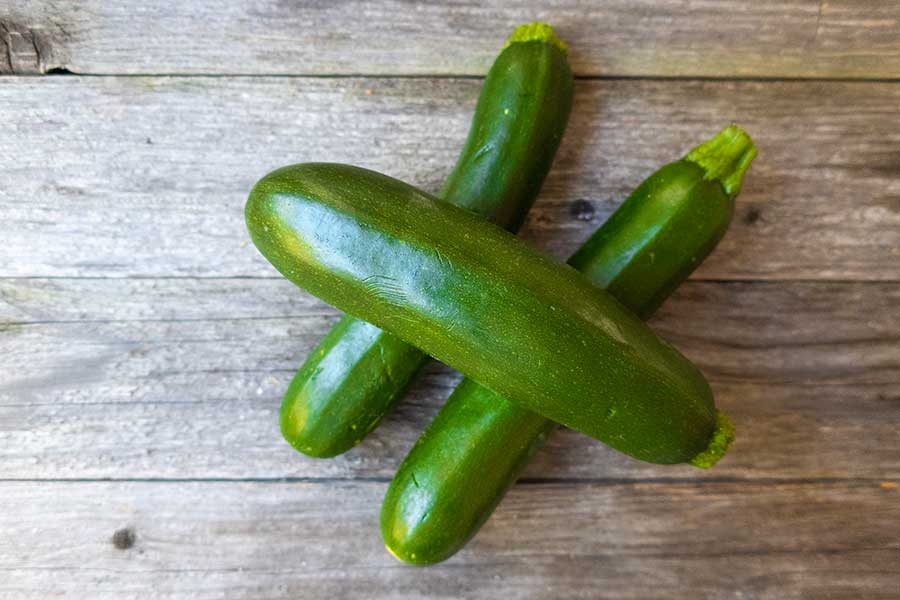 the curried zucchini coconut soup recipe details
To start, saute the garlic in olive oil until fragrant. Then add the spices zucchini and tomatoes. Finally, briefly stir fry everything to add extra flavour and soften the veggies.
add the liquids
Add the liquids; if you are following a plant-based diet, use gluten-free tamari sauce and vegetable stock. If you are ok with using fish sauce, you can also add chicken stock.
blend the soup using a blender or food processor
Cook the soup briefly for about five minutes. Now carefully transfer the soup into a blender or food processor and add the coconut milk and lime juice.
Pulse until you reach desired consistency and season with salt if needed. Then, transfer the soup back to the pot and to reheat before serving.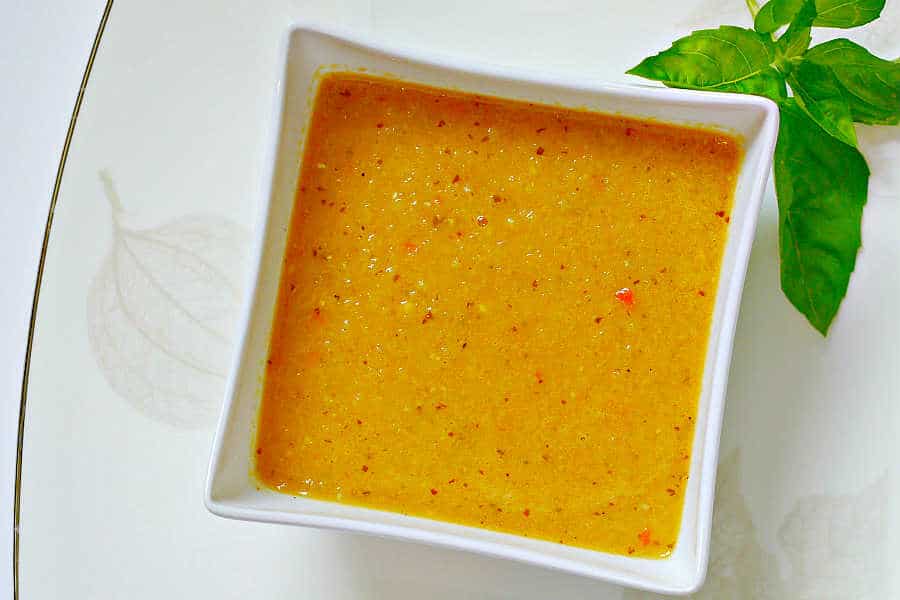 add-ins when serving
Ladle soup into bowls and add with fresh basil and extra lime juice.
This naturally gluten-free curried coconut zucchini soup is low in calories and carbs, making this healthy soup a diet-friendly recipe.
Let's Connect!
Be sure to FOLLOW US on FACEBOOK and PINTEREST.
Many thanks!
Kristina xx
Curried Zucchini Coconut Soup (gluten-free)
Published on Aug 24, 2015
by
Kristina Stosek
Instructions
1.

Sauté garlic over low heat in olive oil for one minute. Add ginger, curry powder and cayenne and stir to combine

2.

Add tomato and zucchini and stir-fry for two minutes

3.

Add broth and fish sauce and simmer for five minutes

4.

Transfer to a blender or food processor and add coconut milk and lime juice. Blend until you reach desired consistency. Transfer back into the pot and reheat before serving. Serve with fresh basil and lime wedges
Leave a Comment
Kristina
the lime juice is added for flavour, thank you
Is the lime juice added as a garnish?