10 Salmon Recipes for Delicious Meals
Today, we explore gluten free salmon recipes from delicious zesty Salmon Salad to our impressive Salmon Wellington. Discover the versatility of this nutritious fish by unveiling the secrets of how to cook salmon to perfection by creating mouthwatering salmon dishes without compromising on flavor.
With our easy-to-follow recipes, ensuring that every bite of salmon is a perfect balance of nutrition and flavorful goodness, these gluten free salmon dishes will inspire kitchen novices and seasoned chefs alike.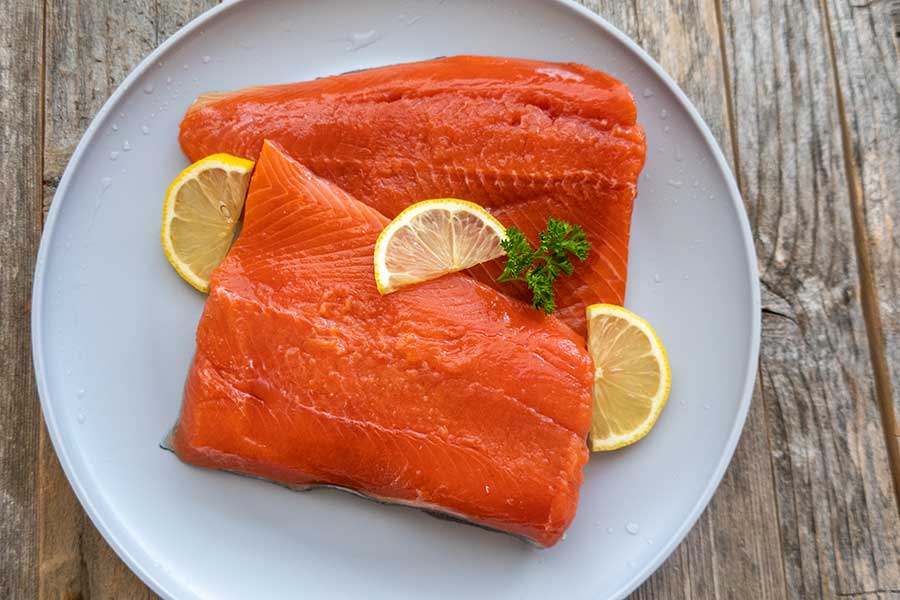 Frequently Asked Questions (FAQs) About Salmon:
Before we dive into our salmon recipes, here are a few key points about salmon.
Q: Is salmon a healthy choice?
A: Absolutely! Salmon is rich in omega-3 fatty acids, high-quality protein, and essential vitamins, making it a nutritious option with benefits for heart health, brain function, and overall well-being.
Q: Is salmon gluten-free?
A: Yes, salmon is naturally gluten-free. However, when preparing salmon dishes, it's essential to be cautious with additional ingredients and seasonings to maintain the recipe gluten free.
Q: How can I tell if salmon is cooked properly?
A: When properly cooked, salmon should be opaque and easily flake with a fork. The internal temperature should reach 145°F (63°C). Be cautious not to overcook, which can result in a dry texture.
Q: Can I eat salmon skin?
A: Yes, salmon skin is edible and contains healthy fats. It can be a delicious and crispy part of the dish when cooked properly.
Q: What are the nutritional benefits of eating salmon?
A: Salmon is an excellent source of omega-3 fatty acids, protein, vitamin D, and B vitamins. These nutrients contribute to heart health, brain function, and overall well-being.
Q: Is there a difference in flavor between wild-caught or farm-raised salmon?
A: Wild-caught salmon often has a more distinctive flavor and is considered more environmentally sustainable. Farm-raised salmon may have a milder taste and is often more readily available.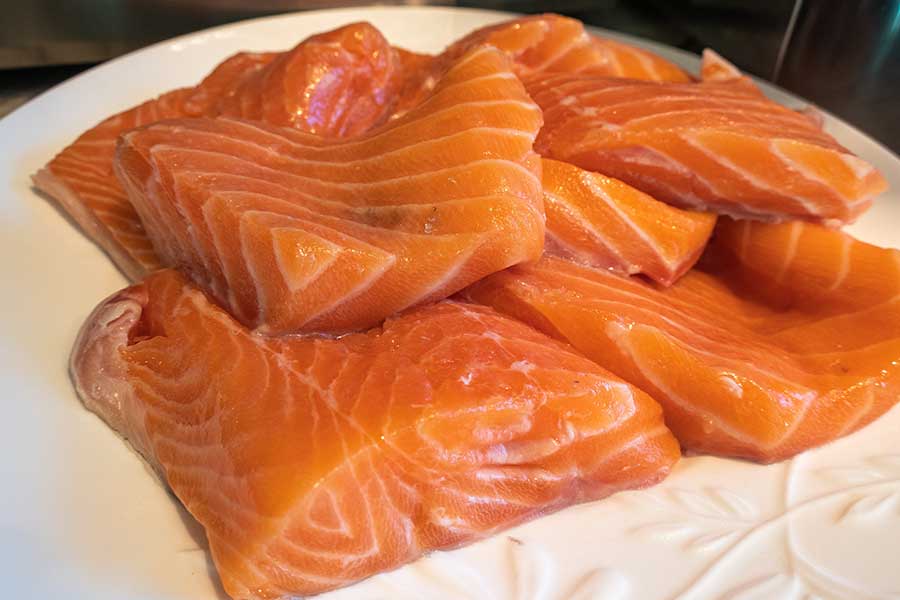 FACTS ABOUT FARMED SALMON
Use of Antibiotics and Chemicals:
Disease Prevention: Crowded conditions in salmon farms can lead to the spread of diseases, prompting the use of antibiotics and other chemicals to control infections. Concerns about antibiotic resistance and the presence of these substances in the fish are reasons for caution.
Nutritional Differences:
Omega-3 Fatty Acid Levels: As per Harward Health Publishing farmed salmon is believed to have a more favorable ratio of omega-3 to omega-6 fatty acids compared to wild salmon.
Coloring Agents:
Artificial Coloring: Farmed salmon may be fed coloring agents to achieve the pink color associated with wild salmon. Some individuals prefer the natural coloration of wild-caught salmon.
Seafood Farming Practices:
Some salmon farming practices can have negative environmental consequences, including releasing pollutants, excess feed, and antibiotics into the surrounding waters.
OUR FAVORITE 10 SALMON RECIPES FOR DELICIOUS MEALS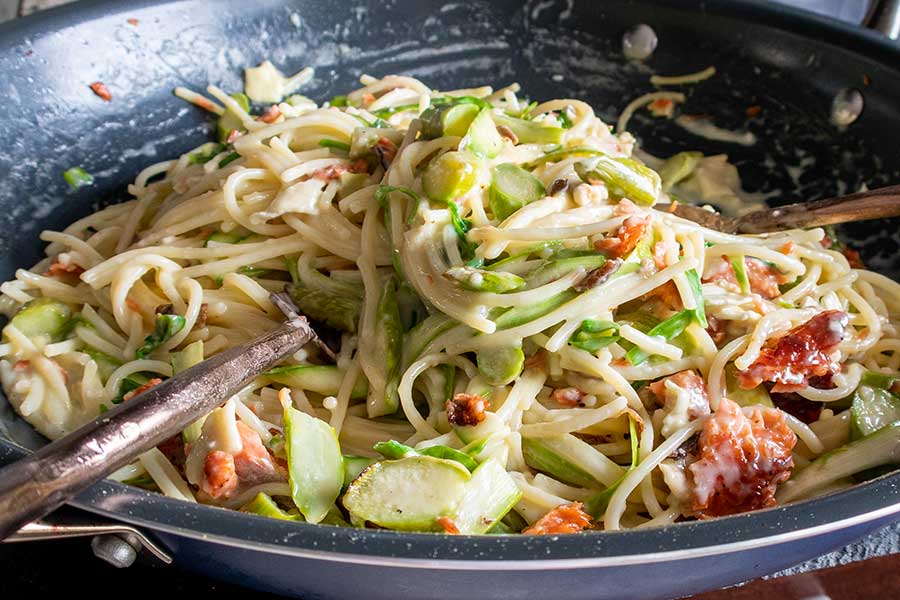 This gluten free fish recipe is all about creamy pasta, camembert cheese, shaved asparagus, fresh julienned green onions, and smokiness from salmon combined into a gourmet pasta dish in 30 minutes.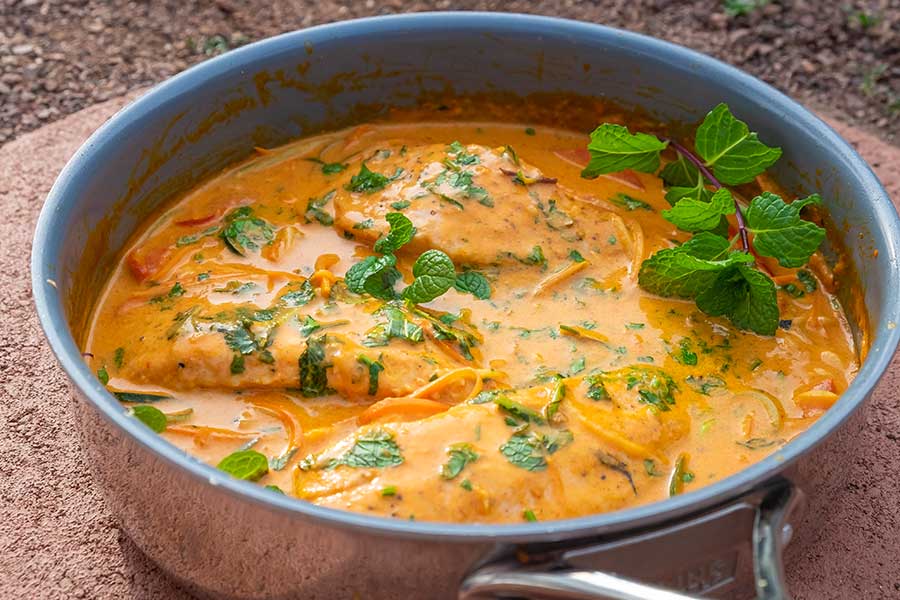 This one-skillet salmon dish is made with Thai spices, onions, garlic, ginger, julienned bell peppers, carrots, zucchini and coconut milk. To finish this most flavourful creamy sauce, add plenty of fresh herbs.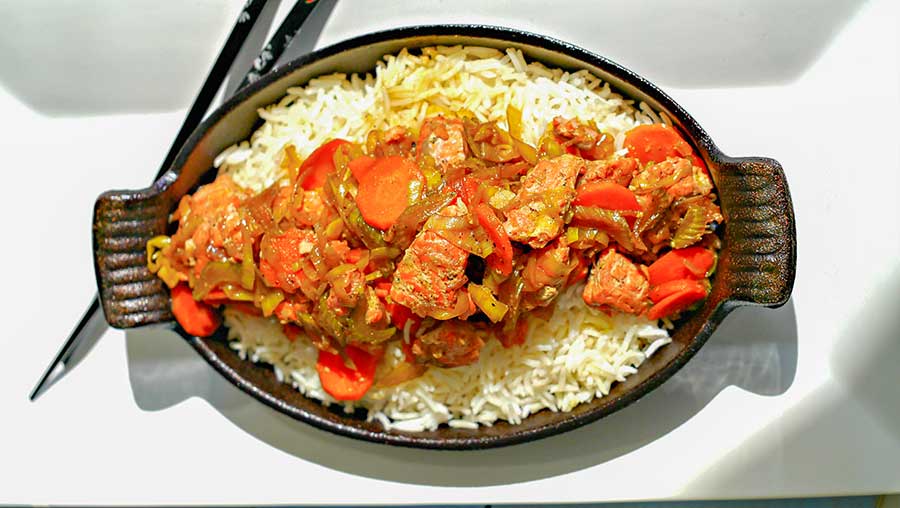 This tasty salmon hot pot is made with leeks, celery, carrots and shallots in a light ginger sauce. The best part is that the mystical one-pot ginger salmon dish takes only 20 minutes to make. Light and nutritious fish meal.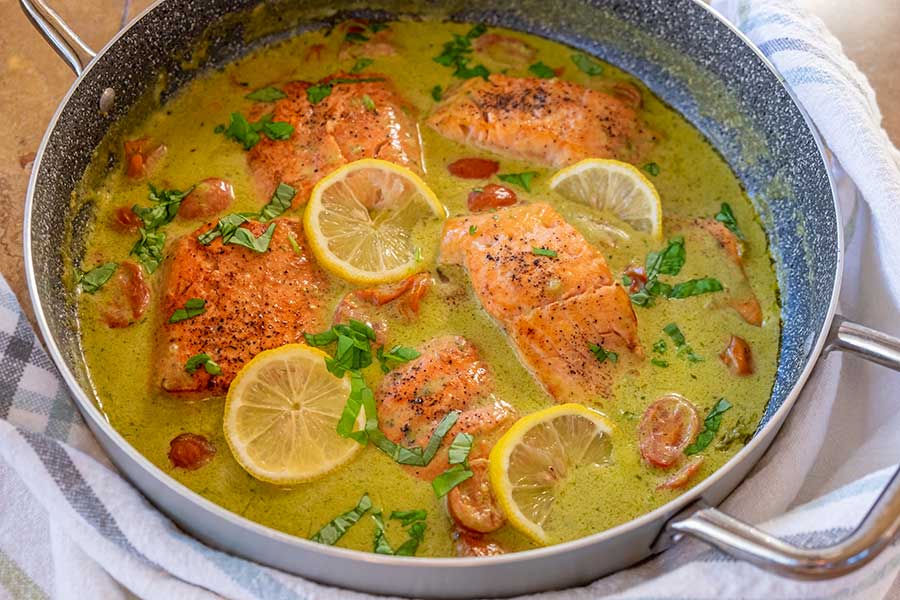 The one-skillet dish comes together under 30 minutes. Made with with coconut milk, cherry tomatoes, fresh lemon, garlic, pesto and Parmesan cheese. YUM!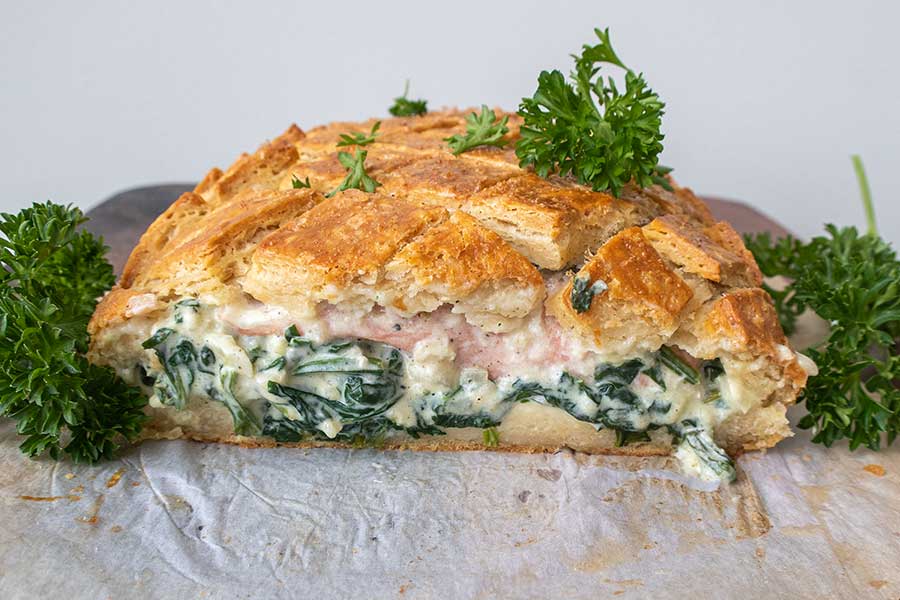 Flaky gluten-free puff pastry made from scratch filled with fresh salmon and creamed cheesy spinach cooked to perfection. This is a gourmet salmon dish and our pride and joy!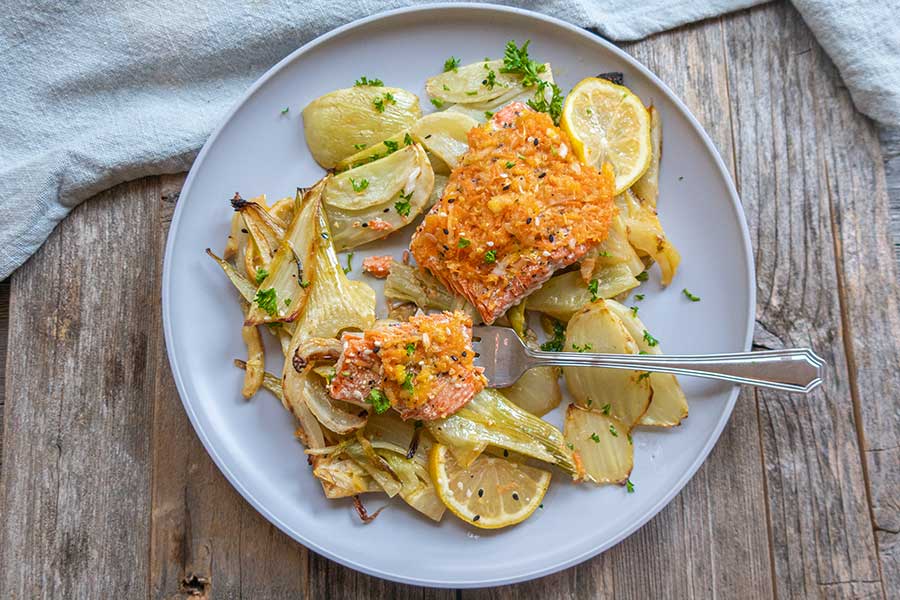 If you are looking for an easy sheet pan, low-carb fish dinner, this roasted citrus fennel topped with ginger salmon, sesame seeds and fresh parsley is a recipe to try.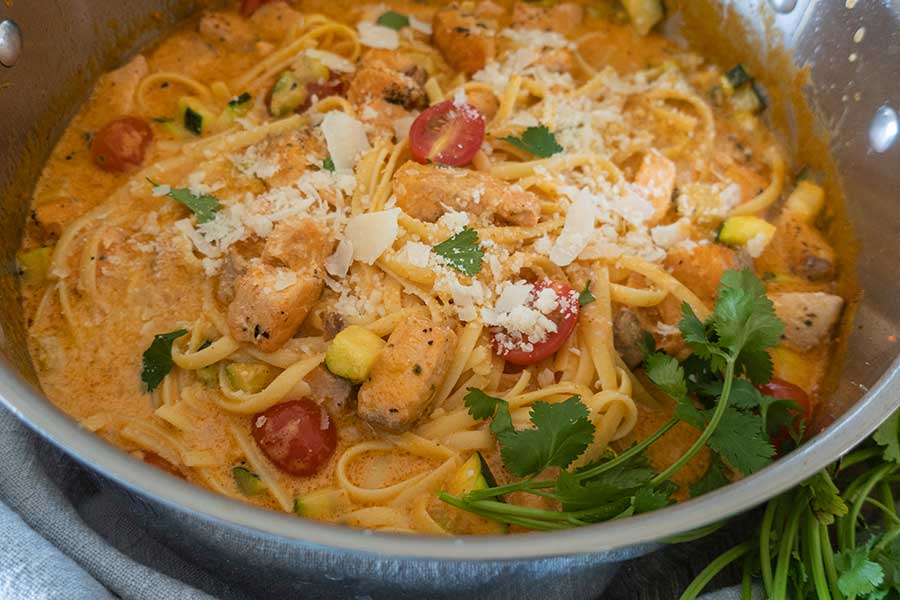 The creamy coconut sauce is filled with seared fresh salmon, zucchini and cherry tomatoes tossed with fresh herbs and Thai spices. This salmon dish is outstanding!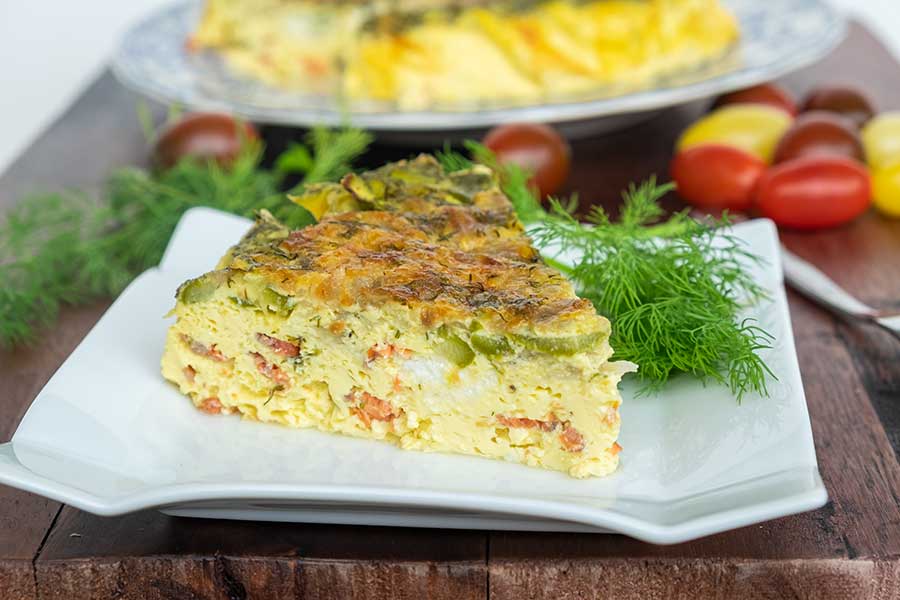 This is a hearty fish dish with smoked salmon, asparagus and goat cheese nestled in a light egg custard. With added goat cheese, fresh dill and lemon zest, this quiche is exceptionally tasty.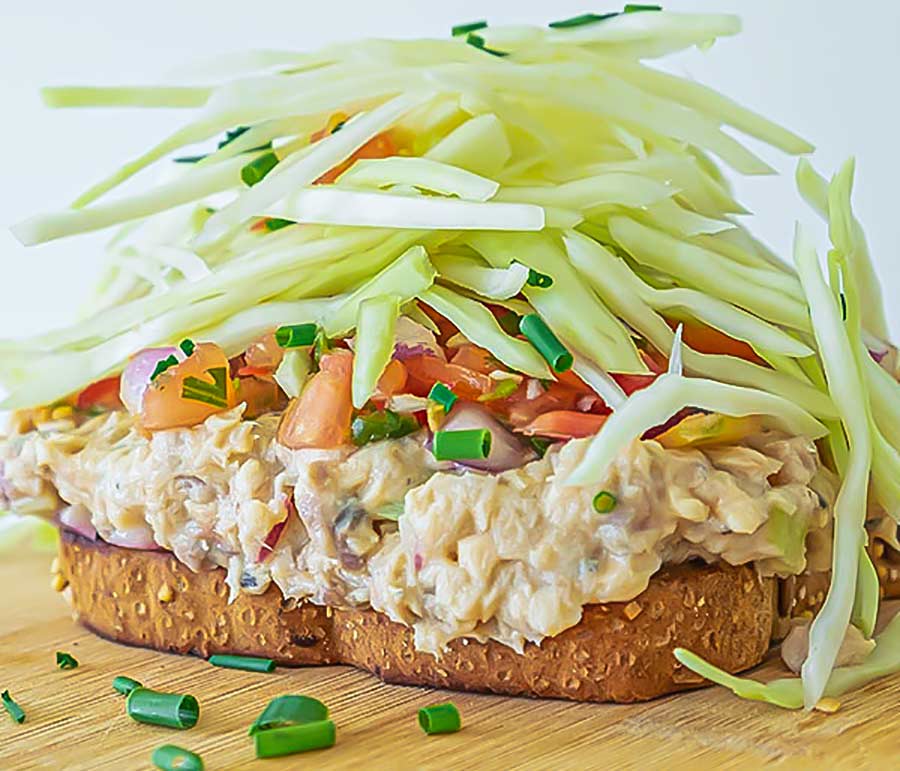 Refreshing salmon salad with red onions, fresh lemon juice, olive oil, celery, cilantro and mustard, blend beautifully with the fish, adding flavour and texture, and make a perfect sandwich for lunch or a light dinner.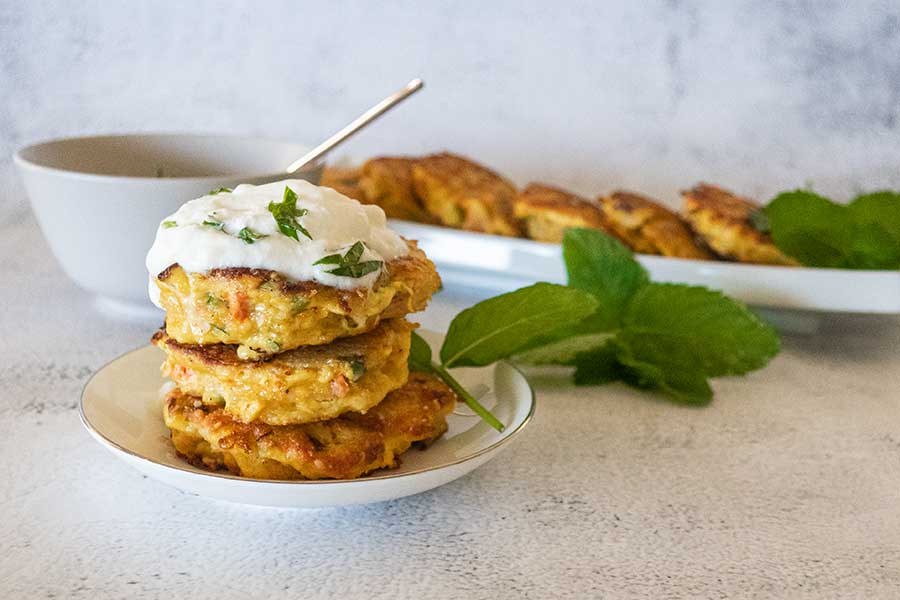 This Salmon Burger with Water Chestnuts is light and moist with added crunchiness from the water chestnuts and tasty sesame seeds. The low-carb, salmon burgers are nutritious and super easy to whip up.
FAVORITE SIDES FOR SALMON DINNERS
Conclusion:
The American Heart Association recommends eating fish, particularly fatty fish such as salmon, at least two times a week. Fatty fish is a rich source of Omega-3 fatty acids, vitamins, and minerals and is a high-quality lean protein.
With these recipes, your journey to creating sensational gluten free salmon dishes has never been easier.
Let's Connect!
Meet Kristina. Passionate about creating delicious, innovative gluten free recipes, and author of two gluten free cookbooks, "Entertaining The Gluten Free Way" and "Small Bites The Gluten Free Way".
Be sure to FOLLOW US on FACEBOOK or, check us out on PINTEREST. And don't forget to sign up for our newsletter. We always have something new and exciting for you!
Many thanks!
Kristina x