Top 10 Gluten-Free Muffin Recipes
Muffins are some of the most beloved treats, they can have countless different flavours and there is always a different favorite récipe for each member of the family.
But adopting a gluten free diet doesn't mean you have to miss out on these popular treats. In fact, we have found our top 10 gluten free muffin récipes which will make you forget about the limitations from a gluten free diet as these recipes taste as good or even better than the normal ones.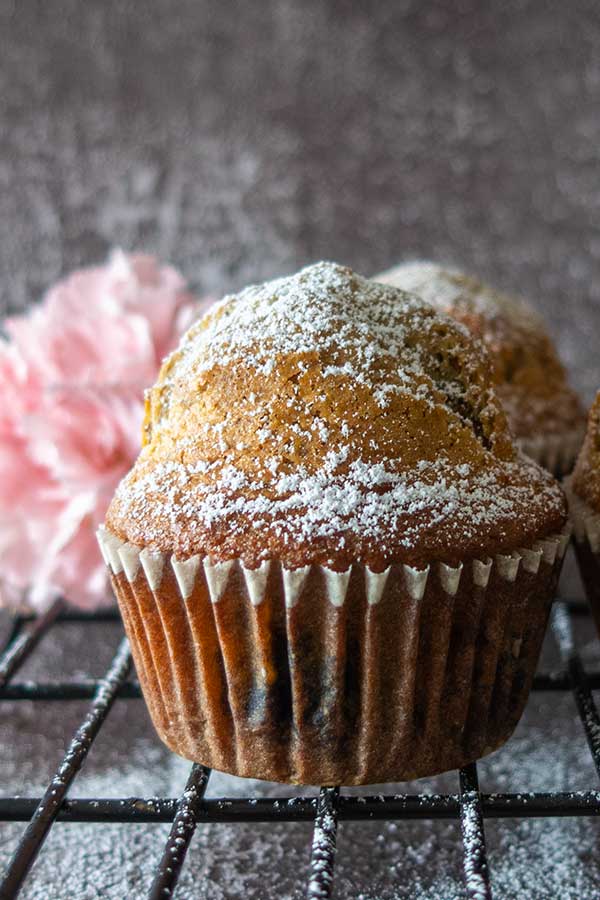 Our top 5 Gluten Free Muffin Recipes
While baking, every individual has its own preferences when it comes to, for example, sweeteners or gluten free flours, feel free to make the adjustments that you think are needed to reach the perfect recipe for your gluten free muffins.
Here is the list of some of our favorite gluten free muffin recipes, we invite you to try some of them and convince yourself and your family or guests about how easy it can be to prepare delicious gluten free treats:
Gluten Free Apple Muffins: When it comes to fall baking, this gluten free apple streusel muffin recipe should be on your list. These muffins have a delicious flavour as it combines apples with cinnamon streusel topping.
Gluten-Free Morning Glory Muffins: A wonderful way to start your day! These healthy gluten free muffins have no added sugar or fat and are dairy free.
Grain-Free Blueberry Cinnamon Muffins (Paleo, Low-Carb): These vegan gluten free muffins take some more time to prepare but they are high in protein and rich in fiber. Make sure to prepare a big batch of them!
Gluten-Free Chocolate Chip Zucchini Muffins: The muffins taste better than ones from a bakery. In this chocolate chip zucchini muffin, there is so much chocolate and chocolate flavour. It should be called double chocolate muffin!
Gluten-Free Chia Muffin With Blueberries: Super moist, dairy-free, and nutrient-packed makes this muffin a good choice for breakfast. To make the muffin extra moist, I added grated zucchini.
Gluten Free German Potato Bread
This gluten free German potato bread is hearty and firm with a good crust and tender, moist crumb. So... Read More
Prep Time
15 Minutes
Difficulty
Easy
Cook Time
60 Minutes
Serves
1 loaf
Gluten-Free Healthy Millet Bread Recipe
This gluten-free healthy millet bread recipe is definitely one to try! I love baking bread and the aroma that... Read More
Prep Time
15 Minutes
Difficulty
Easy
Cook Time
45 Minutes
Serves
1 loaf
Vegan Low Carb Bread – Grain Free
This Vegan Low Carb Bread is the bread of bread. This gluten-free recipe is a protein and fibre-packed bread... Read More
Prep Time
5 Minutes
Difficulty
Beginner
Cook Time
90 Minutes
Serves
16 - 18 slices
Our Top 5 Gluten free savoury muffins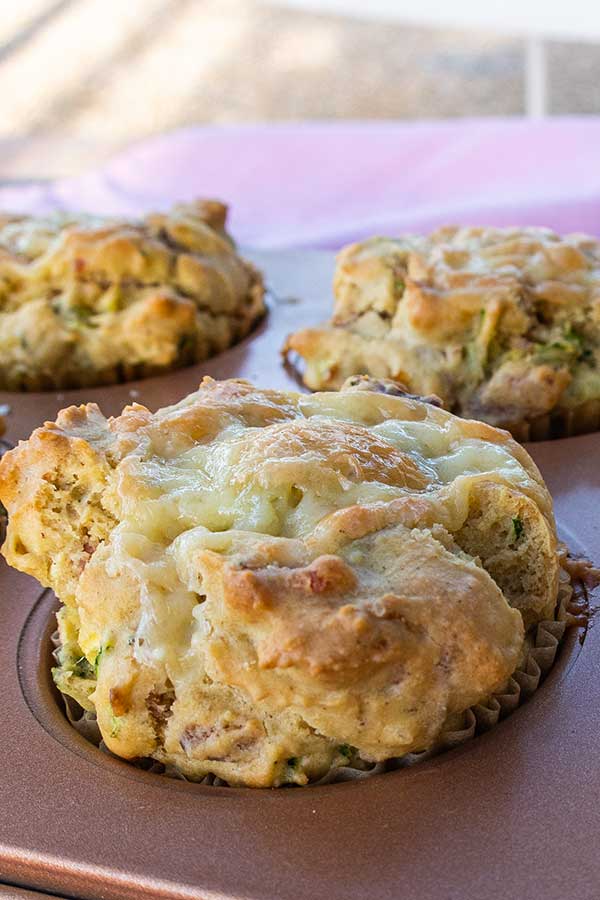 Savoury muffins are always a fun way to incorporate vegetables and healthy foods into your diet. These are some of our favorite recipes from our website:
Vegetarian Pizza Muffins: This gluten free muffin recipe is high in protein and is paleo friendly. This recipe is a real winner as it has flavours of vegetarian pizza due to cheese and the tomato.
Keto Cheesy Bacon Jalapeno Muffins: These savoury cheesy muffins are mildly flavoured with bacon and a little kick from jalapeno peppers.
Mini Cheese Muffins: You can snack on these mini gluten free cheese muffins or have them instead of bread. They have a subtle savoury flavour with melted cheese and just enough chives to make them scrumptious.
Gluten-Free Zucchini Bacon And Cheese Muffins: These muffins are filled with healthy zucchini, crispy smoky bacon, and topped with melted sharp cheddar cheese. There is so much goodness in these hearty muffins that you will need only one to keep you energized for hours.
Gluten-Free Savoury Breakfast Muffin: A great grab-and-go muffin option for busy mornings. While this is not your typical sweet muffin, it's sure to satisfy that craving for something savoury.
If you are tired of the basic muffin recipes and you want to discover even more gluten free muffin recipes, check out our muffins category!

Cheese Rosemary Buttermilk Biscuits – Gluten Free
If you love biscuits, you're going to love these gluten-free cheese and rosemary buttermilk biscuits. At our house, anything... Read More
Prep Time
15 Minutes
Difficulty
Easy
Cook Time
18 Minutes
Serves
12
30 Minute Gluten-Free Cheese and Garlic Flatbread
30 Minute Gluten-Free Cheese and Garlic Flatbread – this bread may be humble in appearance, but it is so... Read More
Prep Time
10 Minutes
Difficulty
Beginner
Cook Time
20 Minutes
Serves
8-10 pc
4 – Ingredient Gluten-Free Cheese Buns
Check out this easy recipe for "4-Ingredient Gluten-Free Cheese Buns." Whether you're a novice baker or a seasoned chef,... Read More
Prep Time
10 Minutes
Difficulty
Easy
Cook Time
35 Minutes
Serves
6