Keto Cheesy Bacon Jalapeno Muffins
Published on Dec 19, 2017
by
Kristina Stosek
Prep Time:

5 minutes
Cook Time:

25 minutes
Serves:

9 muffins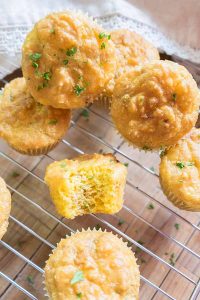 ​This post may contain affiliate links, please see our
privacy policy
for details
Very best Keto Cheesy Bacon Jalapeno Muffins made with only six ingredients. Keto breakfast doesn't get any easier than this!
If you are following a gluten-free, grain-free or keto diet, you will love these tasty savoury breakfast muffins. The cheesy muffin is mildly flavoured with bacon and has a kick from jalapeno peppers. Another easy keto breakfast you may enjoy is Gluten-Free Broccoli Cheddar Pie.
The spiciness is up to you. You can use one or more jalapenos in this recipe. If you prefer the muffins a little less spicy, use only one.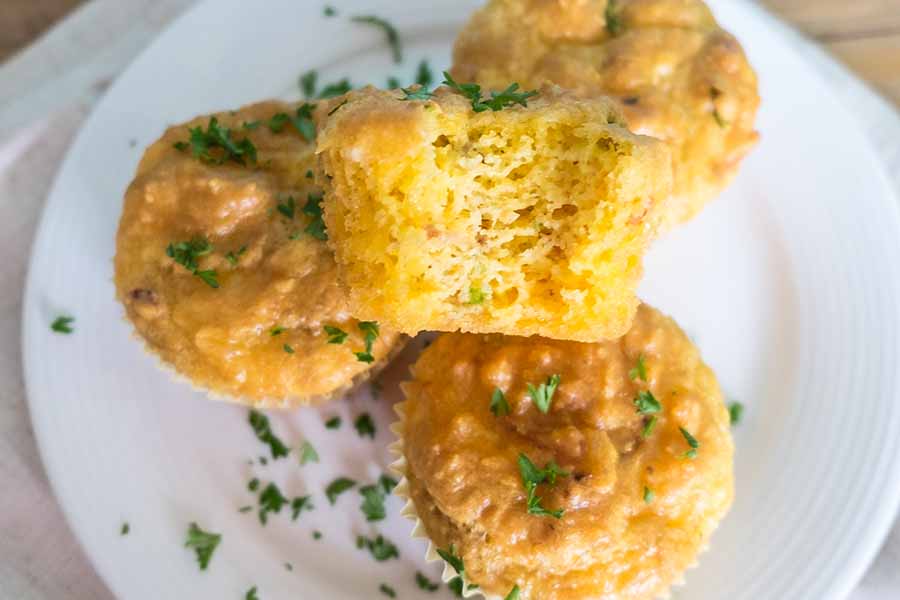 snapshot of keto breakfast,
This keto muffin recipe is as easy as it gets. The quickest way to make the muffin batter is using a food processor.
Add the ingredients in three steps to the food processor, and the keto muffin batter is ready for baking in under five minutes.
Once you bake the muffins, allow them to cool slightly. Now enjoy a leisurely keto breakfast made with bacon, eggs, cheese and jalapenos.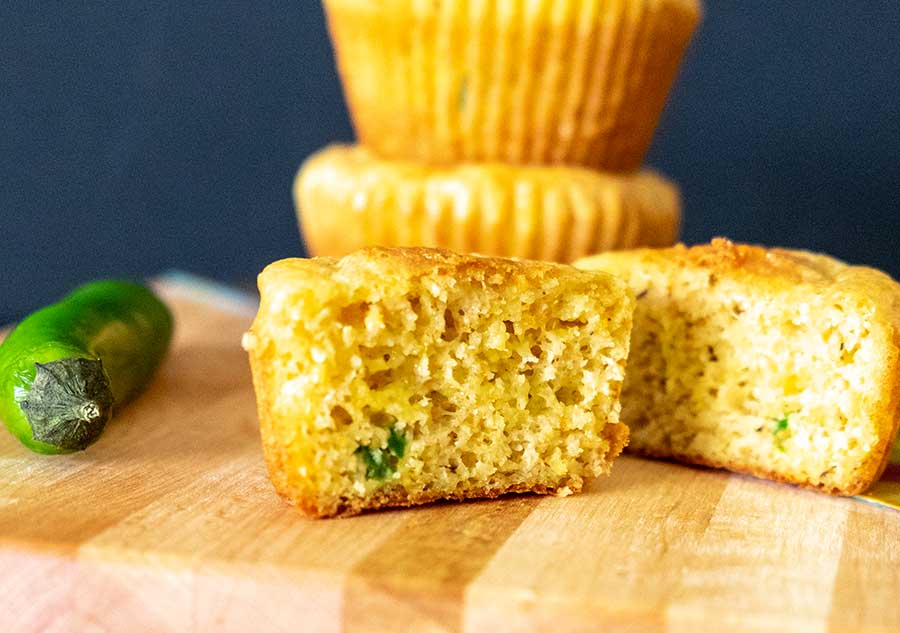 Do I have to use a food processor?
No, you don't. Instead, you can vigorously whisk the ingredients by hand, following the same steps.
These savoury grain-free muffins can be baked a day in advance and will keep up to three days when refrigerated. Then, to enjoy the fresh cheesy flavour the next day, reheat them in a microwave for about thirty seconds.
If you love a savoury breakfast and want to keep it low carb, you should give these high-protein keto muffins a try.
Keto Cheesy Bacon Jalapeno Muffins
Published on Dec 19, 2017
by
Kristina Stosek
Instructions
1.

Preheat oven to 350 F and line a muffin pan with 9 parchment paper liners

2.

Place almond flour and baking soda into a food processor and blend to combine

3.

Add eggs and blend until smooth

4.

Add balance of ingredients and pulse briefly to combine

5.

Transfer batter equally into 9 prepared muffin cups and bake for 25 minutes

6.

Cool for 20 minutes before serving