Gluten-Free Chia Muffin With Blueberries
Published on Jan 22, 2020
by
Kristina Stosek
Prep Time:

15 + minutes
Cook Time:

45 minutes
Serves:

12
​This post may contain affiliate links, please see our
privacy policy
for details
A healthy Gluten-Free Chia Muffin with Blueberries – Super moist, dairy-free, and nutrient-packed makes this muffin a good choice for breakfast. To make the muffin extra moist, I added grated zucchini.
Botanically zucchini is a fruit, although this healthy squash is mainly used as a vegetable in savoury recipes. I find zucchini has such a mild flavour that adding it to the gluten-free chia muffin transforms a traditional muffin into one that is super moist.
In addition, I added fresh lemon juice, vanilla extract and extra virgin olive oil. The muffin turned out so delicious.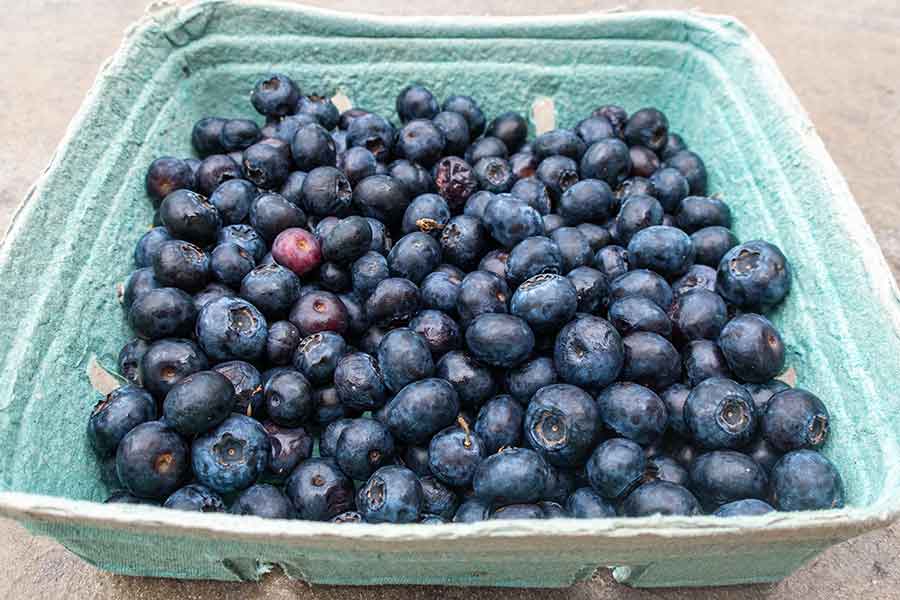 Why is eating breakfast so important?
There are several reasons why it is essential to start your day with a healthy breakfast. Many studies have found that eating breakfast is good for your health.
Some benefits are better memory, more focus, lower levels of "bad" LDL cholesterol, keeping healthy weight, heart disease and a lower chance of getting diabetes.
For those that want to do intermittent fasting, they can eat breakfast too. There is plenty of evidence that you are better of having breakfast. The important thing is the time window we decide to fast that matters.
It is best to have early dinner and fast overnight, then eat early in the day. This pattern has the most profound benefits. So if you feel that intermittent fasting is the right choice for you, before you start, check with your doctor first.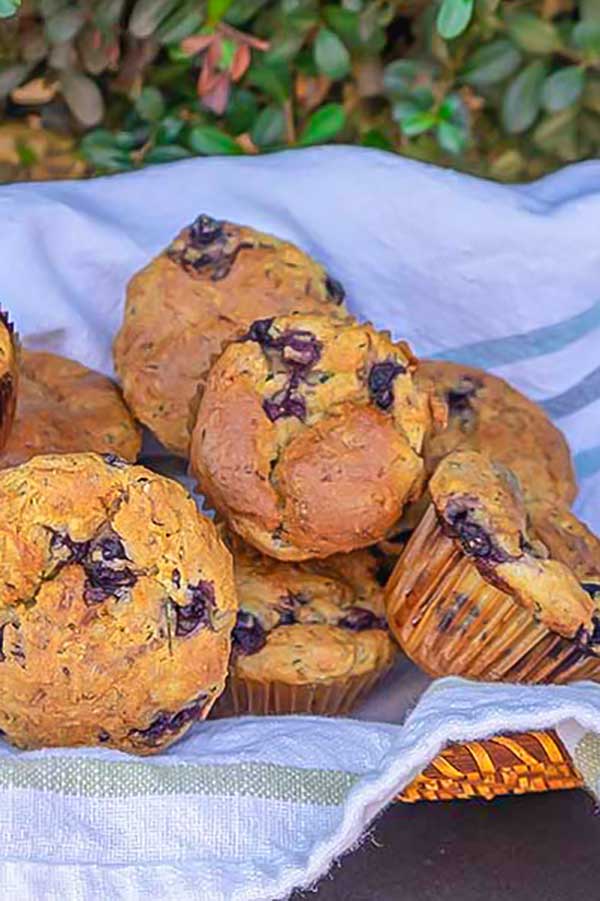 Whether you decide to have breakfast or follow intermittent fasting with breakfast, always start with a nourishing meal. This gluten-free chia muffin is full of important nutrients such as omega-3 fatty acids, rich in antioxidants, fiber, iron and quality protein. Enjoy!
Gluten-Free Chia Muffin With Blueberries
Published on Jan 22, 2020
by
Kristina Stosek
Instructions
1.

Preheat oven to 350 F and line a muffin pan with parchment paper liners. I always use parchment paper liners because it keeps the muffins from sticking to the paper

2.

In a small bowl soak chia seeds in milk for 20 minutes

3.

Using a large bowl, combine flours, baking powder, xanthan gum and salt

4.

In a medium bowl, whisk together sugar and eggs, then add olive oil, vanilla and lemon juice and mix to combine

5.

Add egg mixture and zucchini to dry ingredients and stir to combine. Gently stir in blueberries. Do not over mix

6.

Pour batter into prepared muffin pan and bake for 40 - 45 minutes until the tops are golden brown. Cool before serving