Round-Up Of Very Best Gluten-Free Muffin Recipes
Today we are showcasing the very best, no fuss, quick to mix up, healthy-ish and super delicious gluten-free muffin recipes. This selection of muffin recipes includes chocolate, bananas, apples, berries, zucchini and heavenly savoury, cheesy muffins. Some of these muffin recipes are made with heart-healthy olive oil, and others are rich and buttery. Enjoy for breakfast, brunch, snack or add a dollop of cream and enjoy the muffin as a casual dessert. The gluten-free muffins are perfect for any occasion.
Our 5 star gluten-free muffin recipe!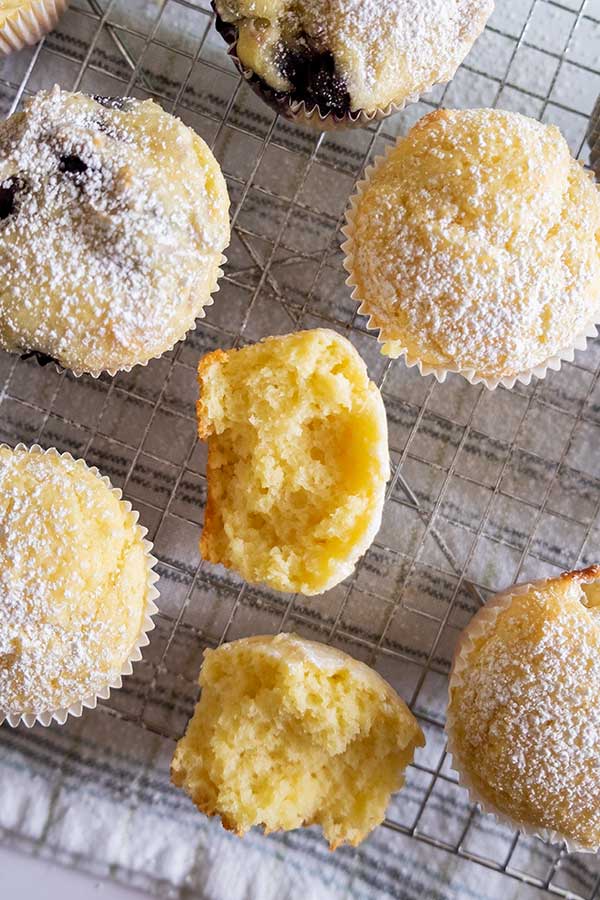 We are starting with the best! This gluten-free muffin recipe is a muffin mix that you can use to create any muffin. This is a no fuss basic muffin batter that can be used in sweet or savoury gluten-free muffin recipes. And, it is our most popular muffin recipe.
To satisfy a sweet tooth, these gluten-free muffins are a big
hit.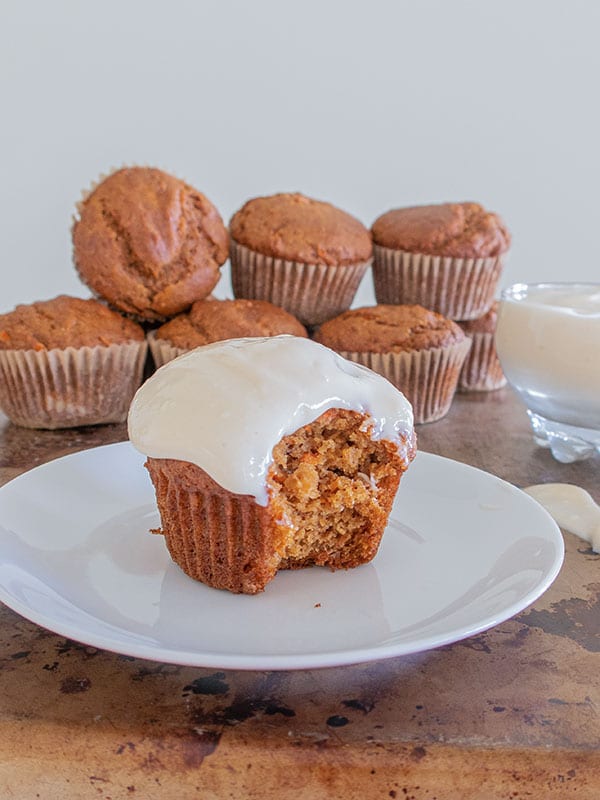 Carrot cake muffin recipe not to be missed! These muffins are light, soft, moist, with plenty of fresh carrots throughout. Classic carrot cake flavours such as cinnamon, nutmeg, and vanilla will give us a warm and cozy feeling of nostalgia. And the royal cream cheese frosting is a must!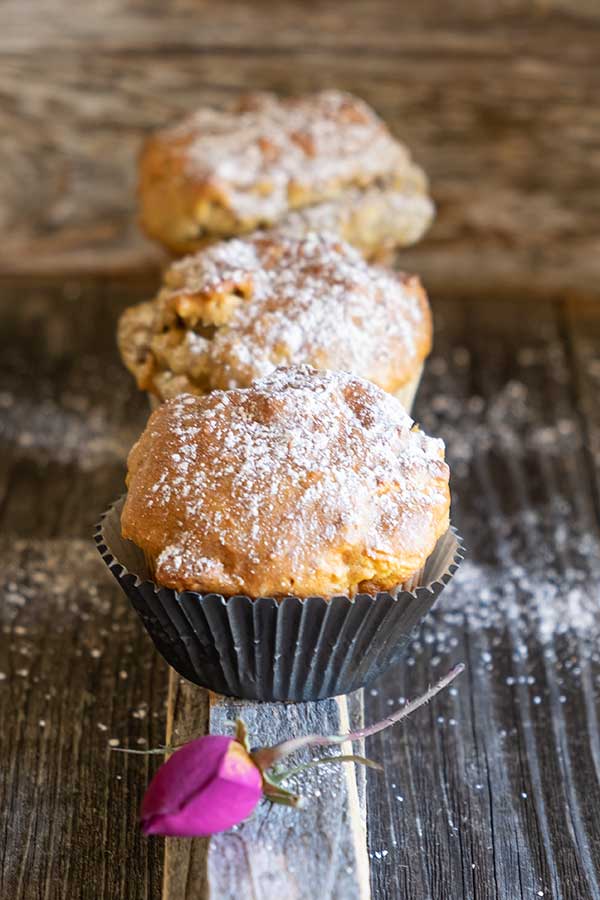 This chai spiced muffin is one of our easier recipes using only one bowl. This muffin recipe is made with basic pantry ingredients. And for wholesomeness, apples, walnuts, olive oil, maple syrup, chai spices, eggs, sour cream and an all-purpose gluten-free flour blend. Another quick-to-mix muffin recipe you will love!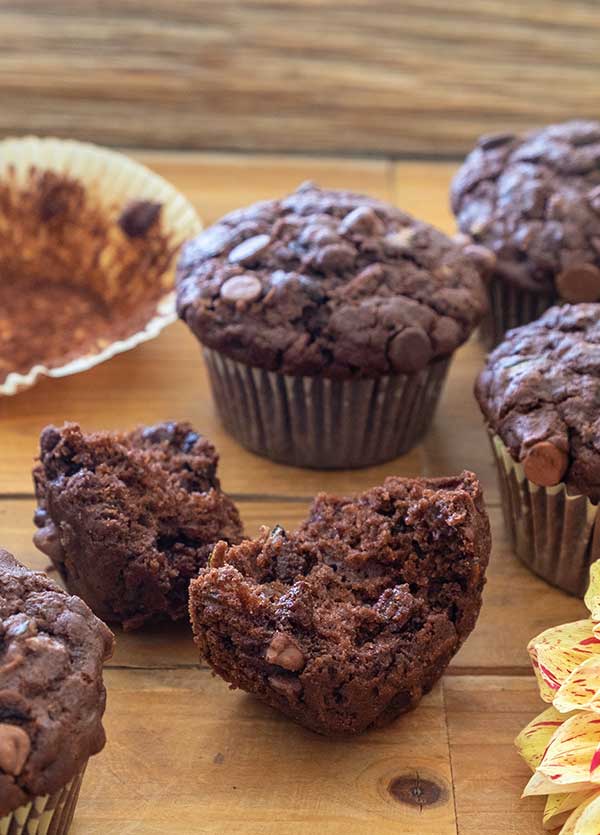 OMG, this Gluten-Free Chocolate Chip Zucchini Muffin tastes better than one from a bakery. There is plenty of chocolate and chocolate flavour. And, you don't even know this muffin is made with zucchini, adding healthiness without anyone knowing.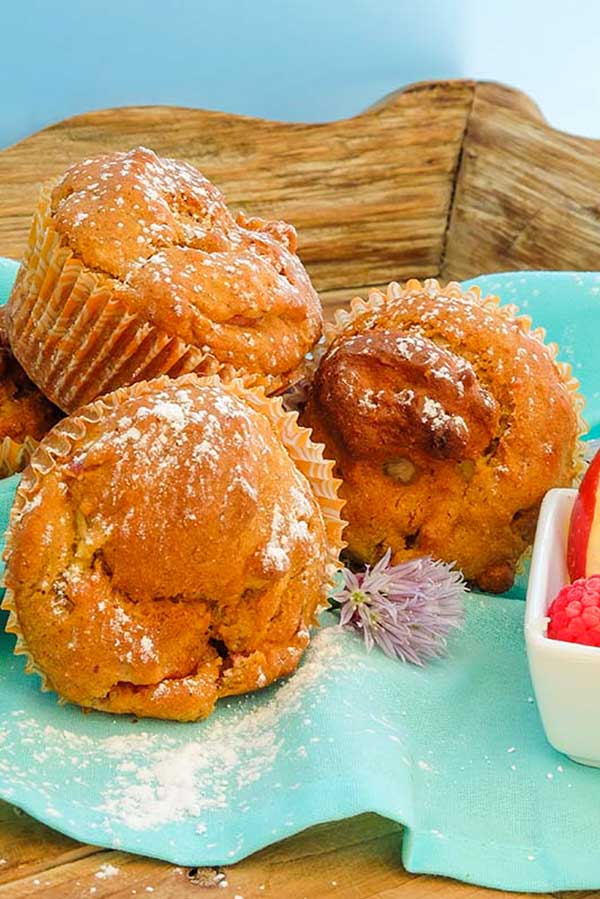 The fresh taste of apples combined with cinnamon makes these muffins moist and delicious. This recipe takes only ten minutes of prep time, making it great for last-minute baking. The best part, kids love these apple cinnamon muffins!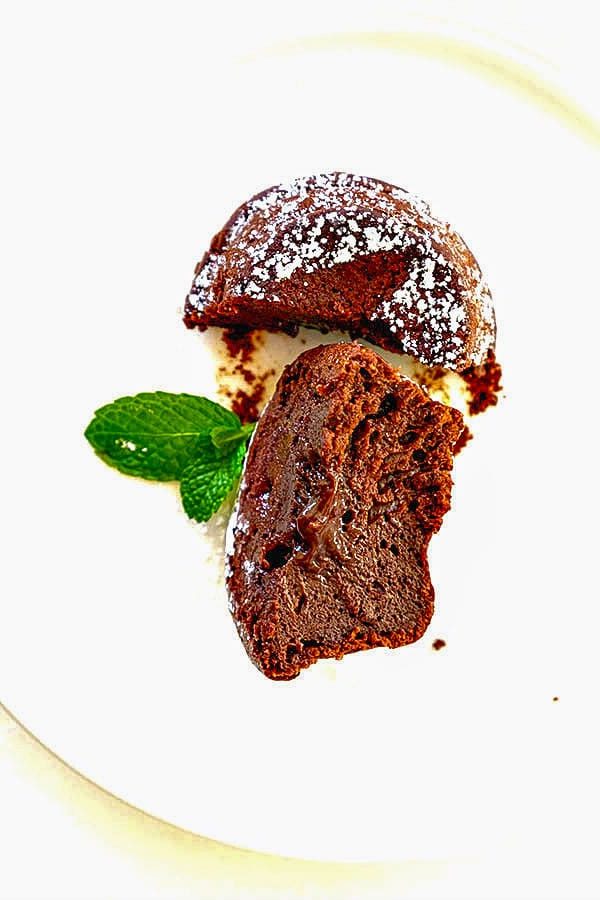 Indulgence for brunch or a casual dessert? Oh my, you will LOVE these Gluten-Free Chocolate Lava Muffins. The recipe takes just minutes to prepare, and the results are outstanding. Just imagine a muffin with chocolate lava running throughout. Honestly, is there anything better?
Are you looking for that healthier gluten-free muffin?
These lightly sweetened and lower in fat recipes are for you.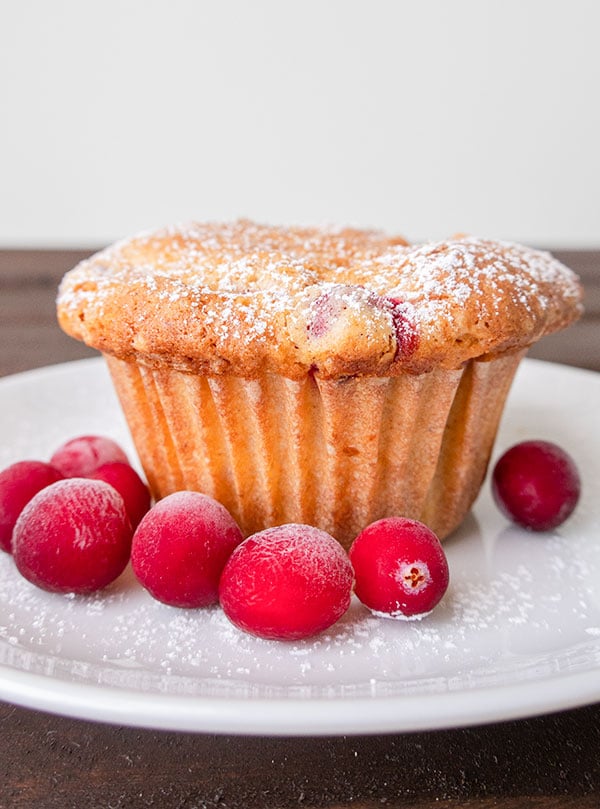 These amazing muffins are bursting with fresh cranberries. The muffin batter is made with buttermilk, cinnamon, ginger, lemon zest and vanilla. Buttermilk is used to replace butter keeping the muffins light and cutting back on saturated fats. To keep the muffins extra moist, a splash of heart-healthy olive oil.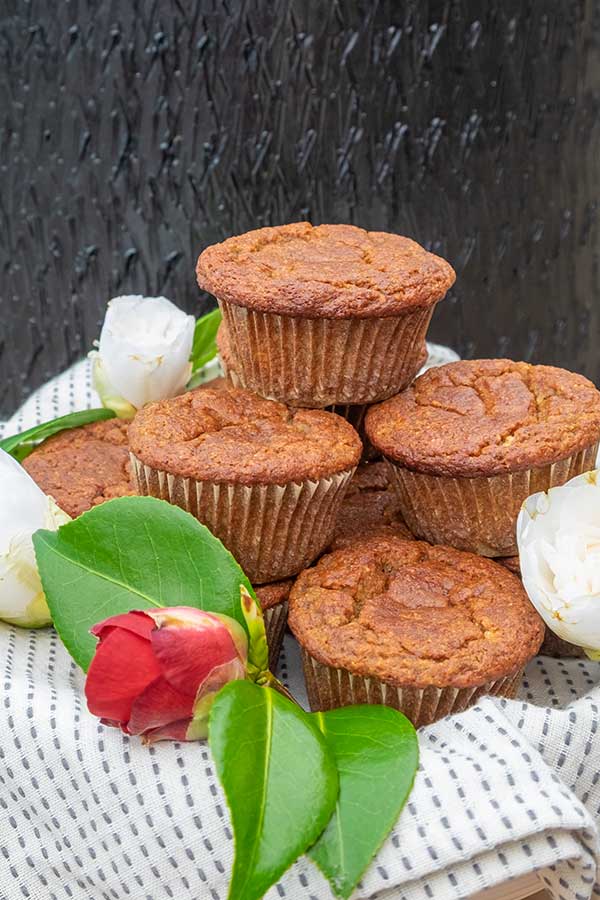 Healthy and wholesome muffin recipe made with ripe bananas. This muffin is on the list of healthy recipes. It is light and super moist with a fresh banana flavour throughout. The recipe is dairy-free, grain-free, and made with half the sugar you would use in a typical muffin recipe.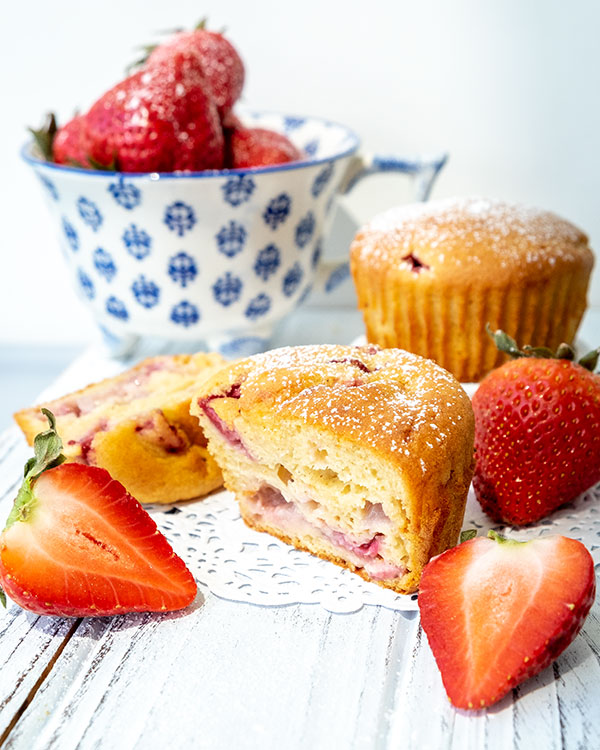 This strawberry muffin recipe is made with fresh, deliciously sweet strawberries adding a fresh strawberry flavour to these muffins. The recipe is quick and easy, and a vegan option is included. Enjoy!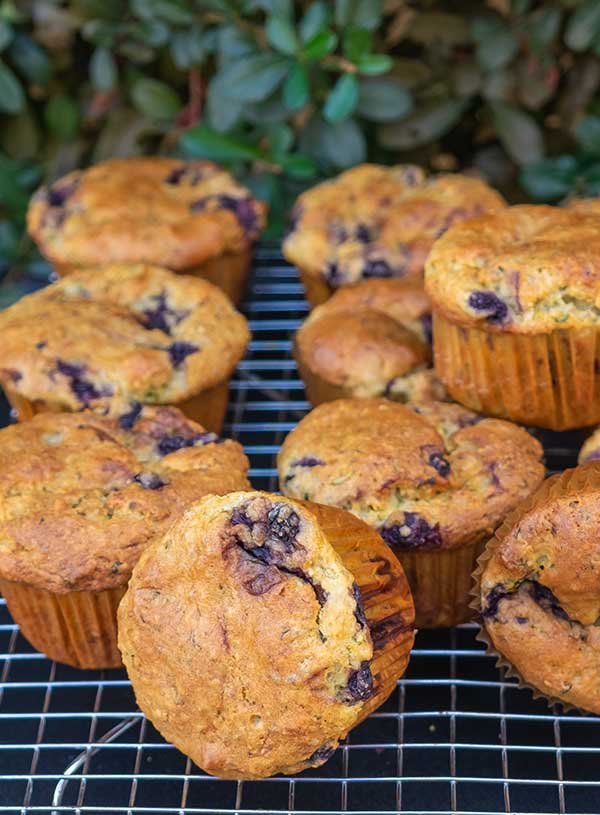 Super moist, dairy-free, nutrient-packed and lightly sweetened makes this muffin a good choice for breakfast. There are several reasons why it is essential to start your day with a healthy breakfast. Some studies as per better health have shown that starting with a healthy breakfast is better for memory and keeps you more focused.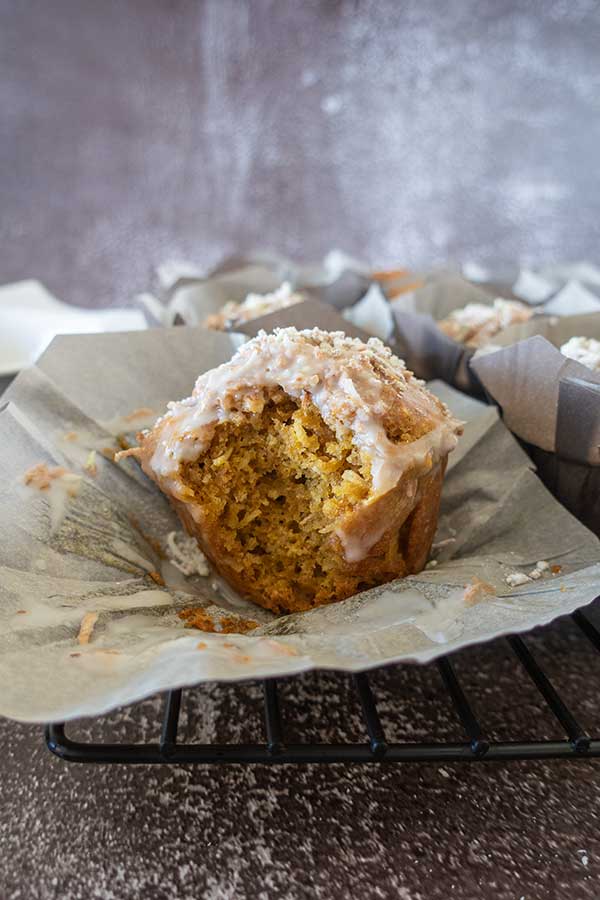 I can't say enough good things about this dairy-free healthy muffin. This recipe is made with unsweetened coconut, fresh lemon juice and heart-healthy extra virgin olive oil. The muffins are super moist and lemony with extra coconut. To finish them perfectly, a light glaze made with toasted coconut. YUMMY!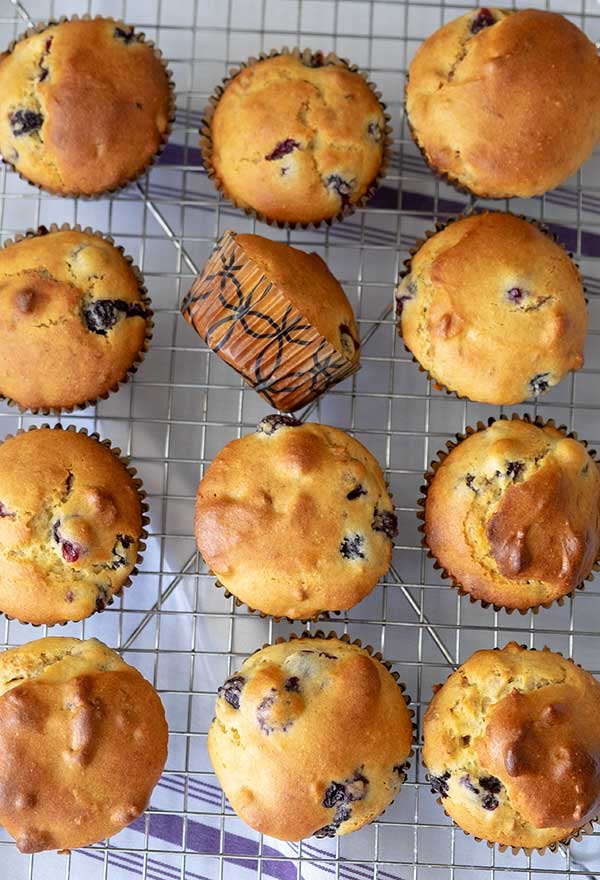 What is great about this gluten-free muffin recipe, it takes just minutes to put together. This muffin is packed with protein, no refined sugar, made with heart-healthy olive oil, blueberries, and is rich in dietary fiber. A great muffin for Sunday brunch. YUM!
If you crave something savoury,
you will love these gluten-free muffins!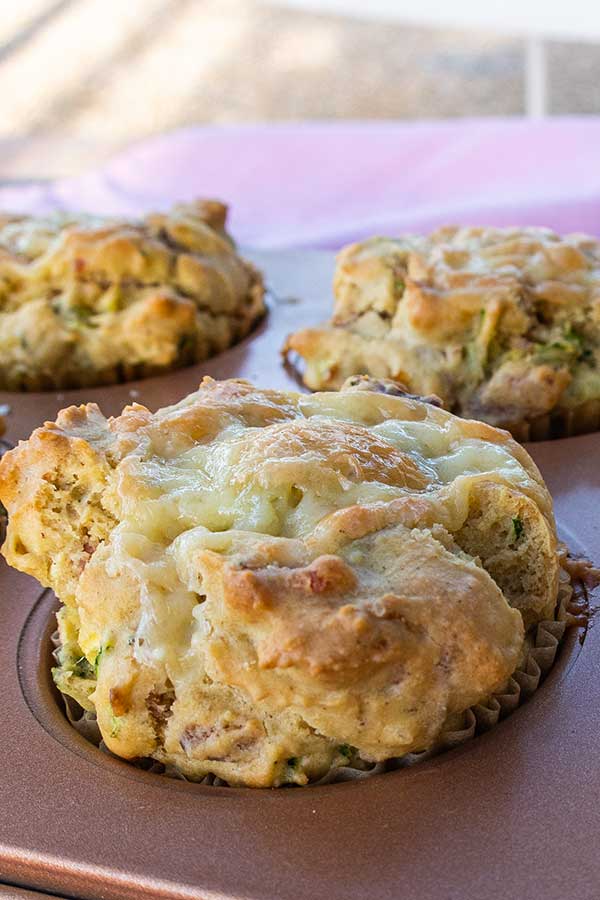 A savoury muffin to start your day. The gluten-free muffin is packed with healthy zucchini, crispy smoky bacon, and topped with melted sharp cheddar cheese. There is so much goodness in these hearty muffins. The best part, you will need only one to keep you full for hours.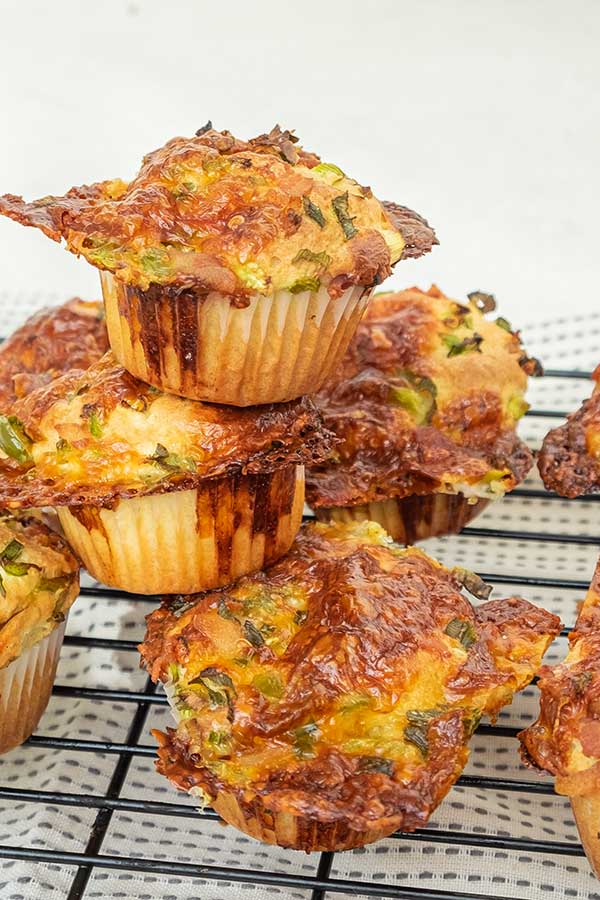 One of our more favourite savoury muffins for breakfast! A great grab-and-go option for busy mornings that is sure to satisfy that craving for savoury food. Cheesy and with a hint of smokiness from the bacon, things some of us crave for breakfast.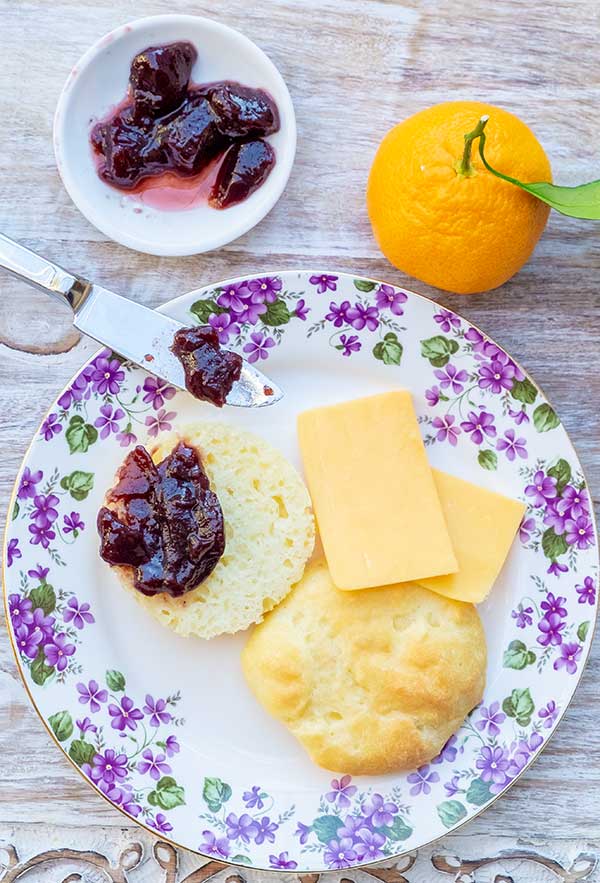 Our all-time favourite! A Gluten-Free English Muffin. This recipe is a must-have in your recipe box. The texture is of a classic English muffin, and the best part, it toasts beautifully, just as we remember it.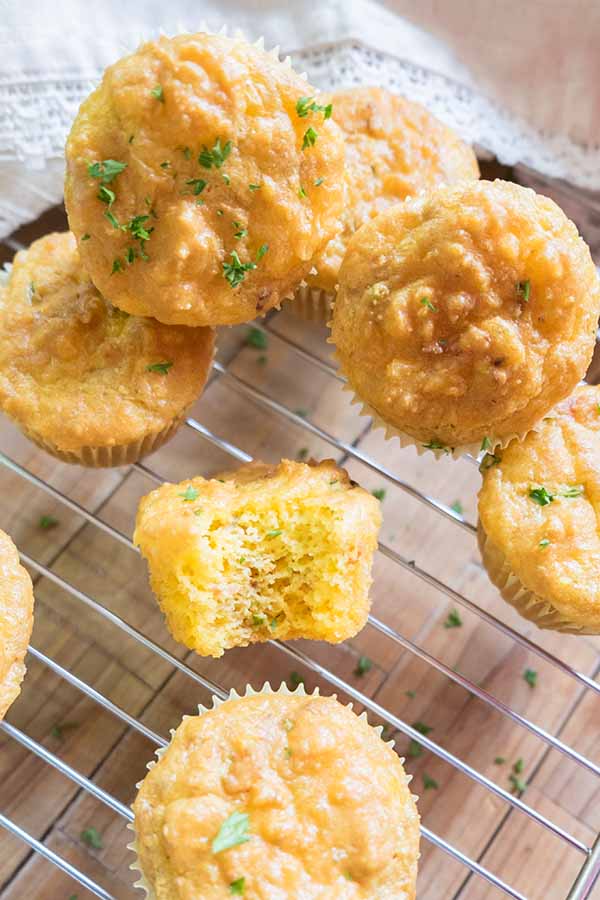 If you follow a gluten-free, grain-free or keto diet, you will love these tasty savoury breakfast muffins. The cheesy muffin is mildly flavoured with bacon and has a little kick from jalapeno peppers. Another one of our most favourite savoury muffin recipes!
Do you love muffins? Check out our complete list of delicious gluten-free muffin recipes!