Back To School Gluten-Free Pizza Night
It's that time of year again! Time to stock up on school supplies and get ready for another year of learning. But before the hectic school schedule begins, it's time to plan for easy weeknight meals, this means gluten-free pizza night!
Pizza night will surely be a hit with the kids, so why not add it to your weekly plan for easy gluten-free dinners? Pizza dinner is one of our all-time favorites by far!
So many great gluten-free pizza crust options are available now, so it's easy to find a pizza recipe that everyone will enjoy.
Not sure where to start? Today we will share our 4 best back to school gluten-free pizza recipes.
Why is pizza night an easy weeknight meal?
Pizza night is an easy weeknight meal because it is quick to make, and everyone loves pizza. Plus, there are so many ways to make a pizza making it an easy casual meal for a busy night.
Gluten-free pizza dough is easier to make than you think.
Having a gluten-free pizza night is fun, casual and a easy. There are many recipes for gluten-free pizza dough, so all you need to do is find one that you like and top it with your favorite sauce and toppings, and you're good to go!
For something a little different, try making pizza using alternative toppings like potatoes, eggs, seafood, or even chicken, like the Cast Iron Pizza With Butter Chicken. Get creative and have fun!
So there you have it! A gluten-free pizza night is easy and can be tailored to your specific dietary needs, check out this gluten-free vegan pizza recipe. So go ahead and enjoy some delicious pizza without worrying about the gluten!
Why is pizza considered a healthy-ish meal?
Pizza is often seen as an unhealthy meal because it is loaded with calories, fat, and sodium. However, pizza can be a healthy-ish meal if you make smart choices regarding the ingredients.
For example, choosing a quinoa crust, cauliflower crust or butternut squash crust, lean protein toppings, and plenty of vegetables can make pizza a nutritious meal.
From classic cheese to veggie-packed pizza, to easy keto pizza for one. There's something for everyone to enjoy. So fire up the oven and prepare a delicious meal the whole family will love.
Our 4 best back to school gluten-free pizza recipes
Crispy thick bottom gluten-free crust with crunchy edges and pillowy middle.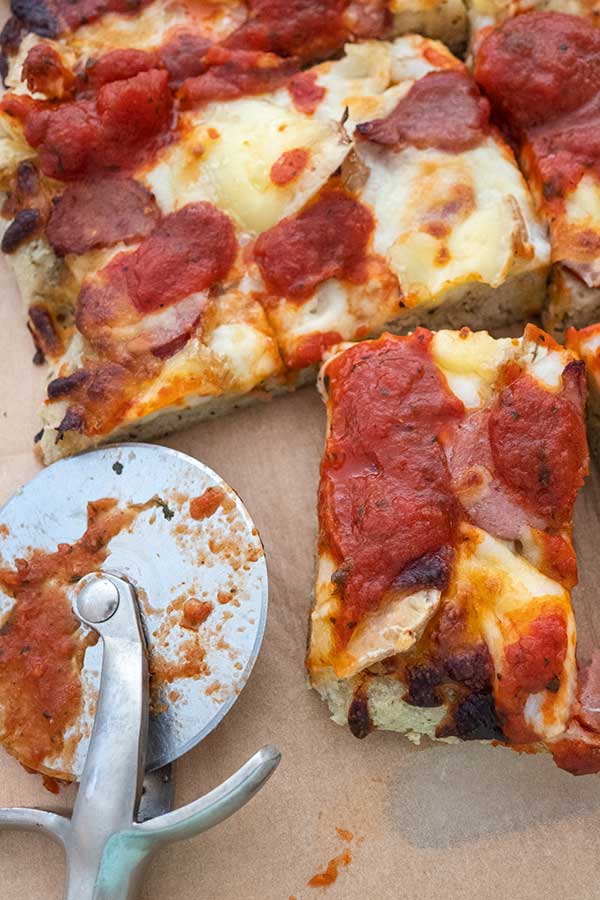 The pizza dough has the consistency of pancake batter, making it one of the easiest gluten-free pizza dough recipes.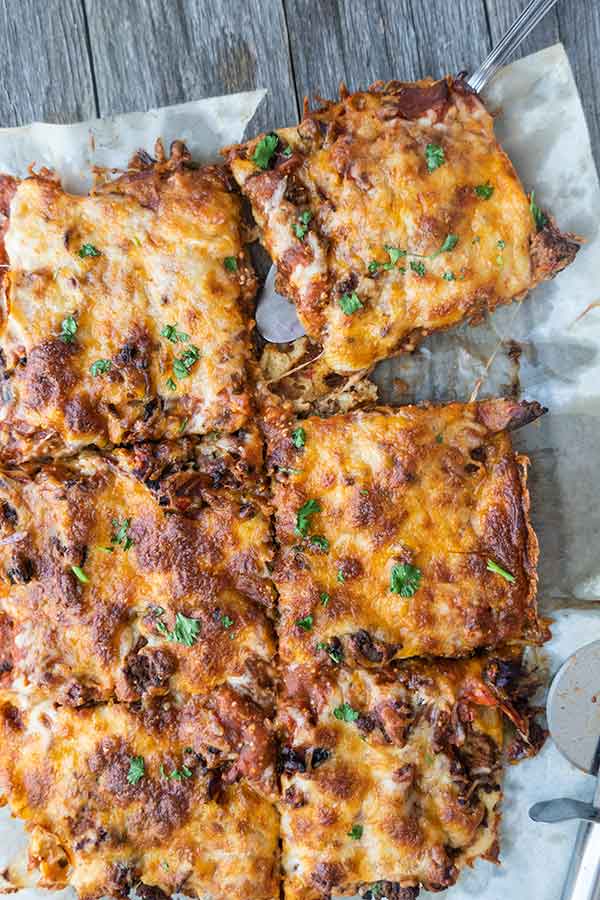 Wide slices of thin, crispy crust foldable gluten-free pizza, just like the authentic New York-Style Pizza. So insanely delicious.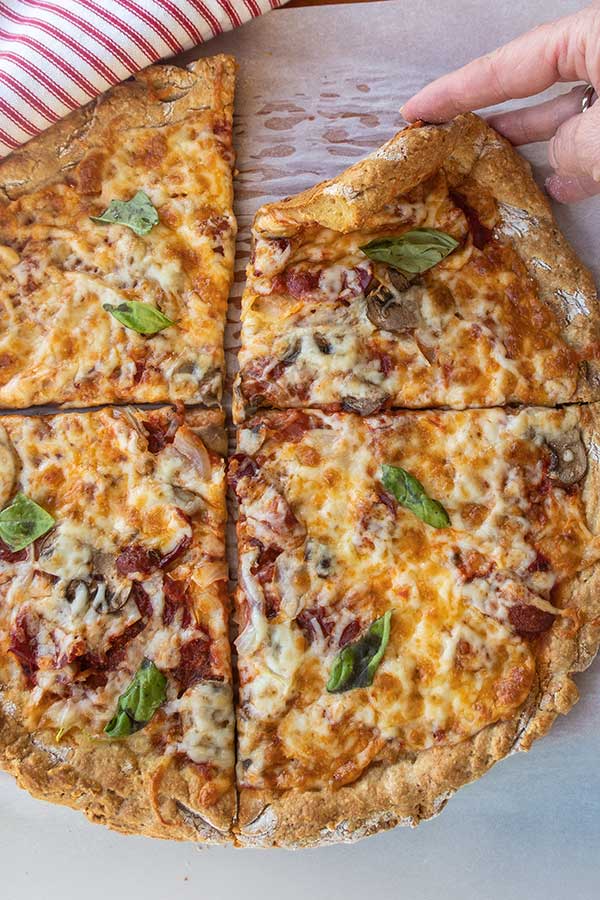 The crust is thin, but firm enough to hold plenty of toppings. The yeast-free thin crust pizza dough is so easy, all you do is mix the ingredients, chill the dough for a few minutes and roll it out.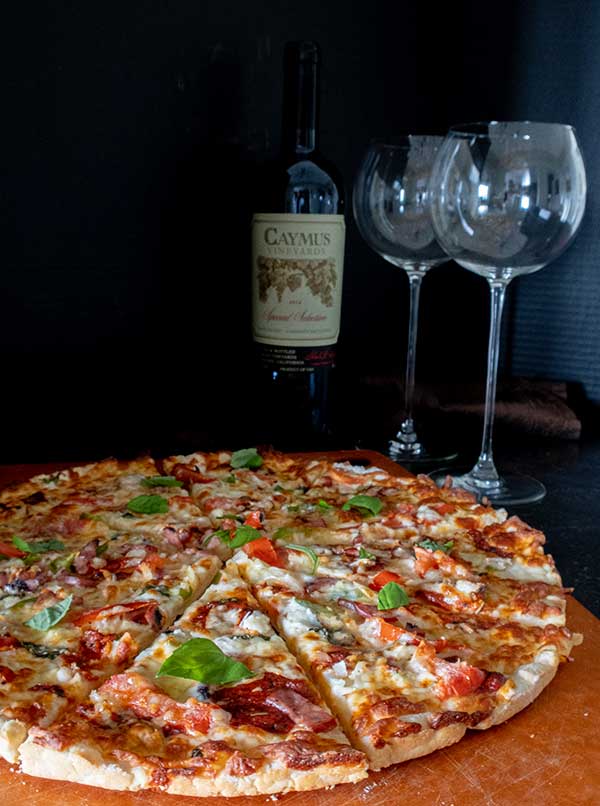 If you are hesitant to try a new gluten-free pizza crust recipe, stick to our basic, "Gluten-Free, Yeast-Free Pizza Dough"
And don't forget to check out our complete list of gluten-free pizzas.
Let's Connect!
Be sure to FOLLOW US on FACEBOOK and PINTEREST.
Many thanks!
Kristina xx