Gluten-Free Butternut Squash Pizza Crust
Published on Jan 14, 2018
by
Kristina Stosek
Prep Time:

15 minutes
Cook Time:

90 minutes
Serves:

12-inch pizza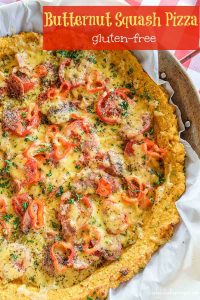 ​This post may contain affiliate links, please see our
privacy policy
for details
A gluten-free pizza made with a butternut squash crust. A pizza crust doesn't have to be made only with grains. In today's world, a healthy approach to making pizza is adding vegetables to the crust. In this recipe, I used butternut squash, adding valuable nutrients and fibre.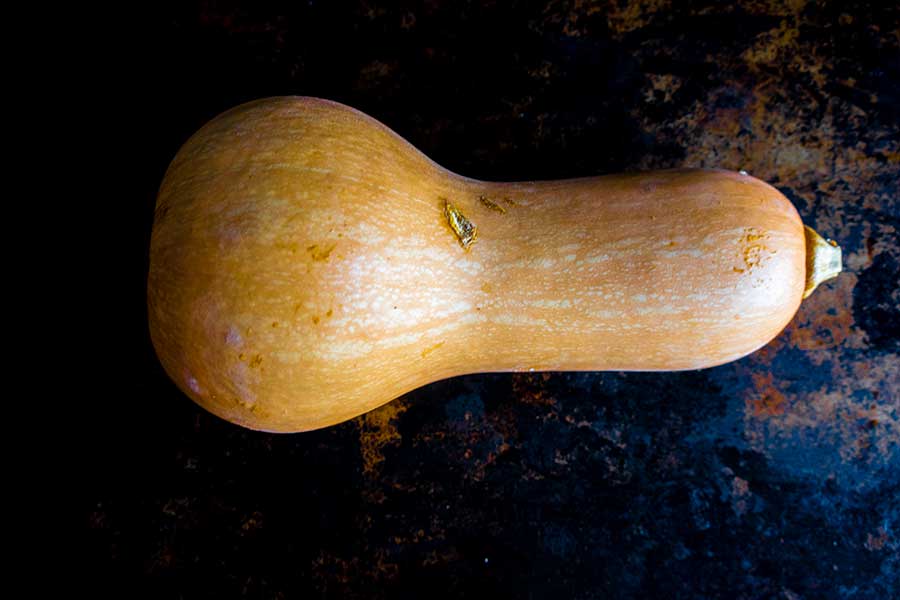 How to make butternut squash pizza crust?
First, let me start with making the crust – super easy! You bake the squash until tender. Then, you scoop out the flesh and mix with the remaining crust ingredients. The squash mixture is easily spread onto the pizza pan lined with parchment paper.
The crust is partially baked first, and then you add your favourite toppings. Super easy, no kneading or waiting for the dough to rise. The squash adds flavour, makes the pizza more nutritious, and the pizza dough is super easy to use. Nothing like it!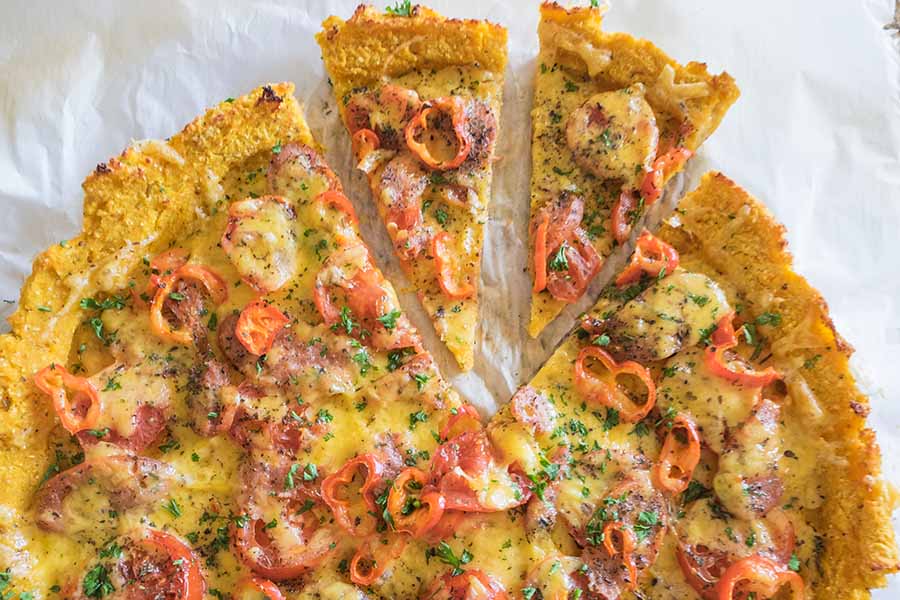 My favourite toppings are spicy Italian Sausage, fresh tomatoes, onions, bell pepper, and cheddar cheese, all of which compliment this most delicious butternut squash pizza crust.
butternut squash crust will hold a lot of toppings
The best part, the squash pizza crust, can hold plenty of topping without making the crust soggy. So feel free to choose your favourites. For more pizza recipe ideas, check out these gluten-free pizza crust recipes.
Gluten-Free Butternut Squash Pizza Crust
Published on Jan 14, 2018
by
Kristina Stosek
Instructions
1.

2.

Cut squash in half lengthwise and scoop out the seeds. Lay cut side down in a roasting pan and fill with 1-inch of water. Cook for 50 minutes or until squash is tender. Cool and scoop out the flesh

3.

In a large bowl combine squash, olive oil, oregano, salt, garlic, and egg whites.

4.

Add rice flour and cornmeal and stir to combine

5.

Increase oven temperature to 425 F. Spread mixture onto pizza pan lined with parchment paper, leaving the edges a bit thicker. Bake for 30 minutes

6.

Top pizza with 1/3 of cheddar cheese, tomatoes, onions, basil, sausage, bell pepper and top with remaining cheese. Bake for another 10 minutes
Leave a Comment
this pizza crust is amazing, love your website!!!