Gluten Free Pizza Crust (Vegan)
Published on Mar 13, 2014
by
Kristina Stosek
Prep Time:

20 minutes
Cook Time:

17 minutes
Serves:

2x16-inch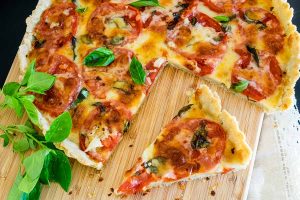 ​This post may contain affiliate links, please see our
privacy policy
for details
A gluten-free pizza crust that is delicious and vegan. Folks who don't eat gluten need to avoid not only the apparent sources of wheat, rye, and barley but also more obscure items such as malt and modified food starch.
Thanks to all these restrictions, it can be challenging to find a good pizza crust recipe that is vegan and gluten-free.
There are many reasons why you should bake a pizza using this gluten-free pizza crust recipe. First of all, this tasty pizza crust uses yeast. That makes this gluten-free pizza crust light and crispy.
Secondly, it is so simple to make with handy ingredients you can get easily from the grocery store or find in your kitchen. Thirdly, the process is relatively easy and effortless. You will definitely enjoy the first and every slice.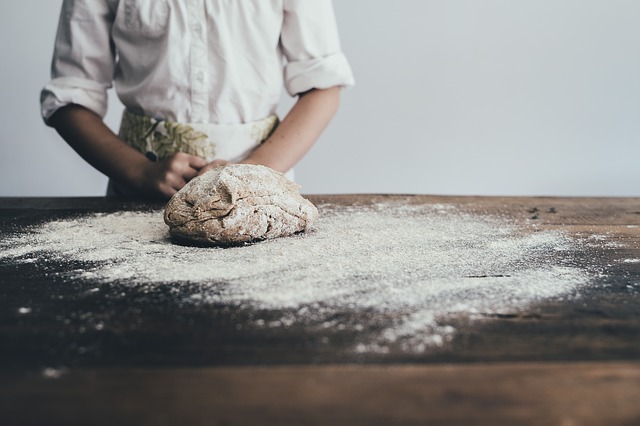 Pizza you can eat
It can be hard to eat healthy in today's world, as well as eating gluten-free. Limiting or avoiding gluten is a healthier choice for many people these days.
I love pizza, but I have always avoided it because of the gluten. I don't know what it is about pizza that is so addictive. It could be the gooey cheese, the spicy sauce, or just the irresistible smell of dough that fills the entire room while the dough rises.
Gluten-free pizza is a challenge considering most of the crusts are made with ingredients that contain gluten. But don't worry if you are following a plant-based diet or a gluten-free diet — I have found a way for everyone to enjoy pizza without feeling guilty about all of the preservatives, unhealthy fat, and extra salt. And I want to let you in on it too.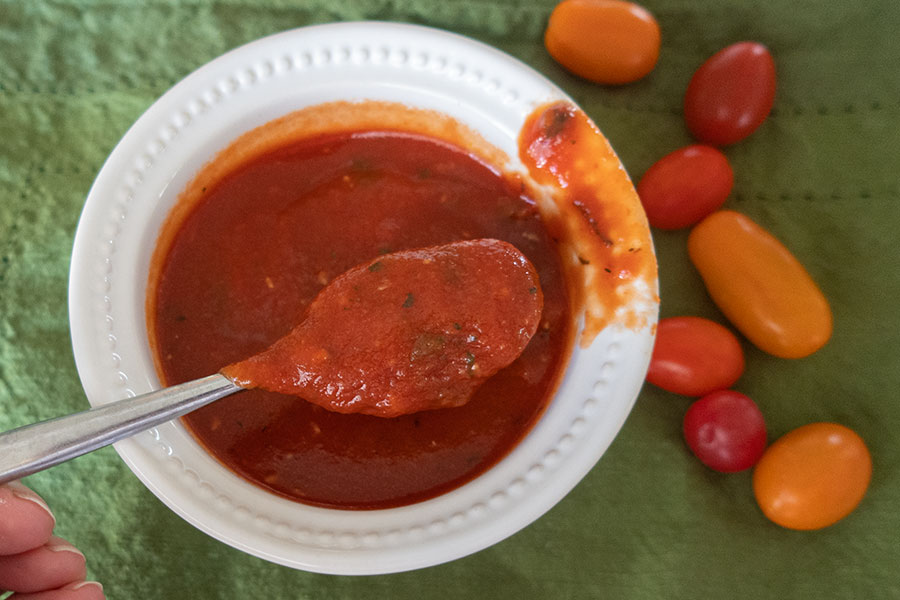 Gluten-free pizza crust doesn't have to be difficult!
When people hear about gluten-free pizza, they think it will need many ingredients and that it's going to be difficult. Let me tell you, I feel your pain. I have tried so many different recipes and worked so hard to create the perfect gluten-free pizza crust.
While I like most of them, they are not exactly what we want in a traditional pizza crust. Most of the time, it feels like we have to settle. We have to make the gluten-free crust from scratch and it should be simple.
Because it is hard to find a gluten-free pizza crust out there that tastes like the real thing. That's how it has felt up until now, where I can finally say that a gluten-free pizza does not have to be complicated.
When topped with delicious toppings and a good sauce, it can be absolutely divine.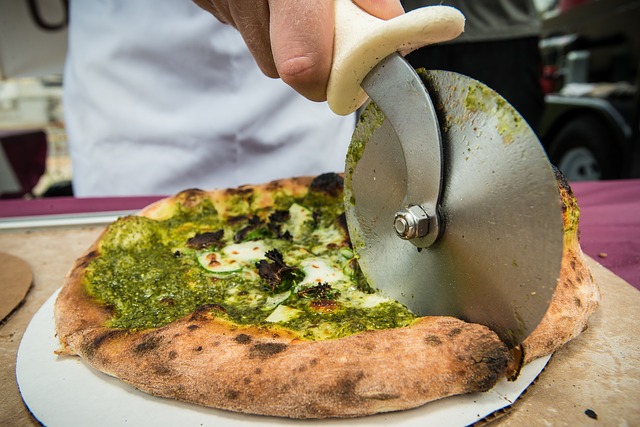 Who says pizza can't be healthy?
This gluten-free, vegan pizza recipe is made using gluten-free flour and contains just 7 ingredients. It's the perfect plant-based food making it an excellent fit for people on a vegan diet.
It makes a firm, slightly chewy crust packed full of flavour and makes a perfect homemade pizza base. Although you can add whatever toppings you like, I recommend pizza sauce, cheese, and two to three toppings.
I want you to go easy on the toppings so you don't make the crust heavy and soggy. If you are keeping this pizza plant based, you will use a vegan cheese.
Today I am sharing my recipe for a healthy vegan pizza crust that you can make at home with your favourite pizza toppings. Check out our complete list of gluten-free pizza recipes for more ideas.
Gluten Free Pizza Crust (Vegan)
Published on Mar 13, 2014
by
Kristina Stosek
Instructions
1.

2.

Combine flaxseed and 3 tbsp. hot water and set aside for 20 minutes (until it becomes jelly like)

3.

In a large bowl whisk the flour with salt

4.

In a small glass bowl add sugar, yeast, olive oil and warm water. Set aside for 10 minutes allowing the yeast to activate

5.

Add the yeast mixture and flaxseed jelly to the flour and stir to combine until you form a ball of dough

6.

Cover loosely with plastic wrap and set aside in a warm place for 2 hours allowing the dough to rise by about 50%

7.

Roll the dough between sheets of parchment paper to desired thickness

8.

Place the dough on a pizza pan and brush with olive oil and garlic

9.

Top with your favourite toppings, and bake for 15 - 17 minutes or until the cheese is bubbling and golden