11 Delicious Spring Gluten-Free Pasta Dishes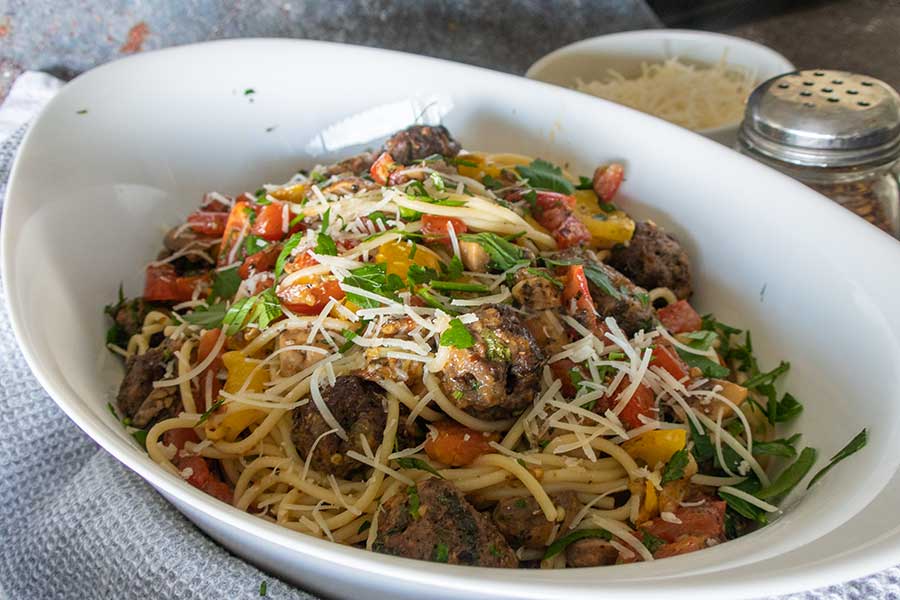 Celebrate spring with fresh and tasty gluten-free pasta dishes using fresh produce. The recipes are put together simply, and they are satisfying and budget-friendly.
Pasta dishes are probably the most popular recipes because they are comforting, hearty and ideal for easy lunches and dinners. The best part about pasta dishes is that they are economical and can feed a crowd.
Gluten-Free Pasta Dishes For Spring
I hope you enjoy our selection of the best spring gluten-free pasta recipes for this beautiful sunny season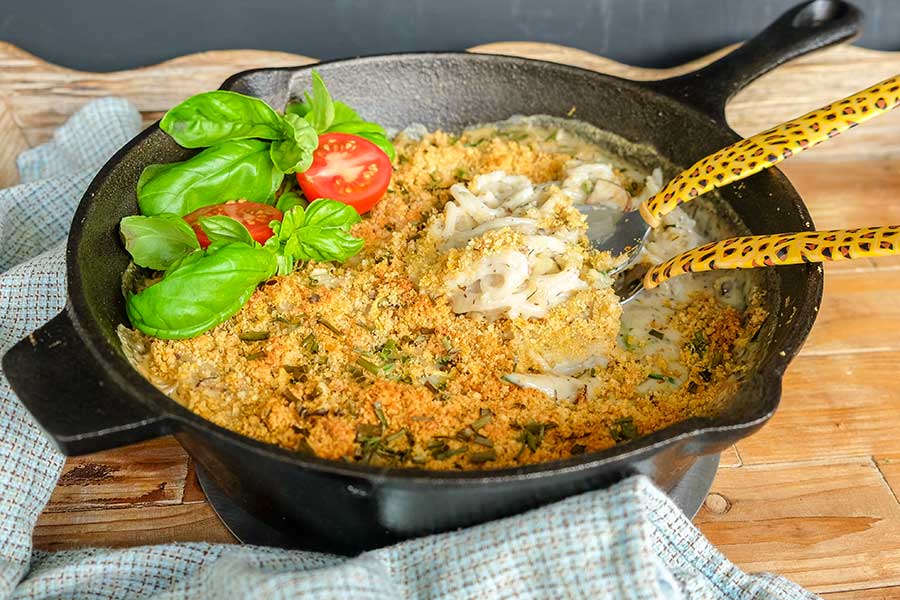 I combined mushrooms with fresh zucchini, thyme and garlic to make this delicious creamy vegan pasta sauce. It is such a simple recipe, and yet there is so much flavour. The veggie pasta is then baked with a crunchy topping.
By adding zucchini to this dish, I cut back on pasta, thus cutting back on few carbs and adding more flavour and nutrition. I believe you can never have enough of simple to make family style gluten-free pasta recipes.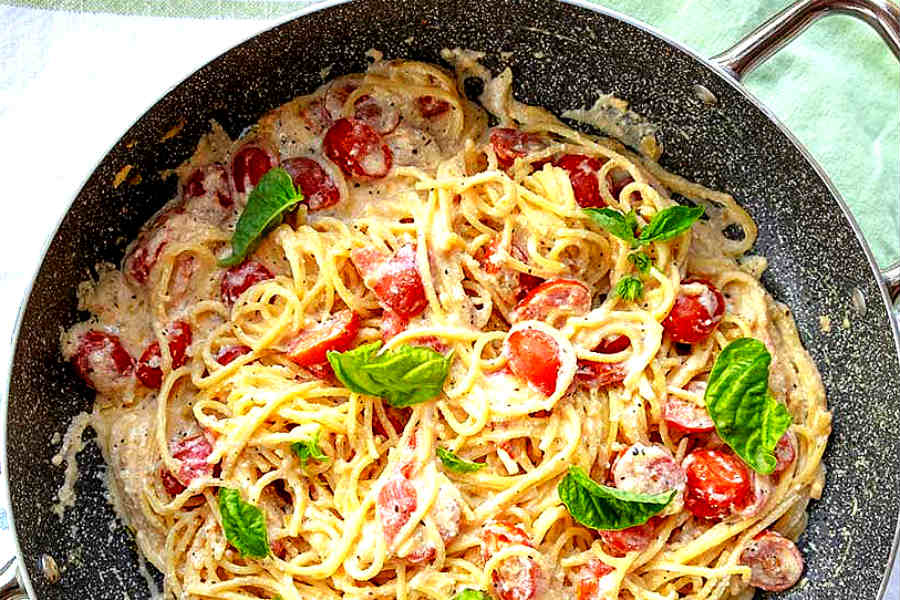 This Gluten-Free Pasta With Garlic, Ricotta Cheese And Fresh Tomatoes is a perfect meal on busy nights. The simple gluten-free pasta dish takes less than 15 minutes to make, how wonderful is that?
All you need is fresh tomatoes and simple ingredients that you probably already have in your pantry, plus ricotta cheese.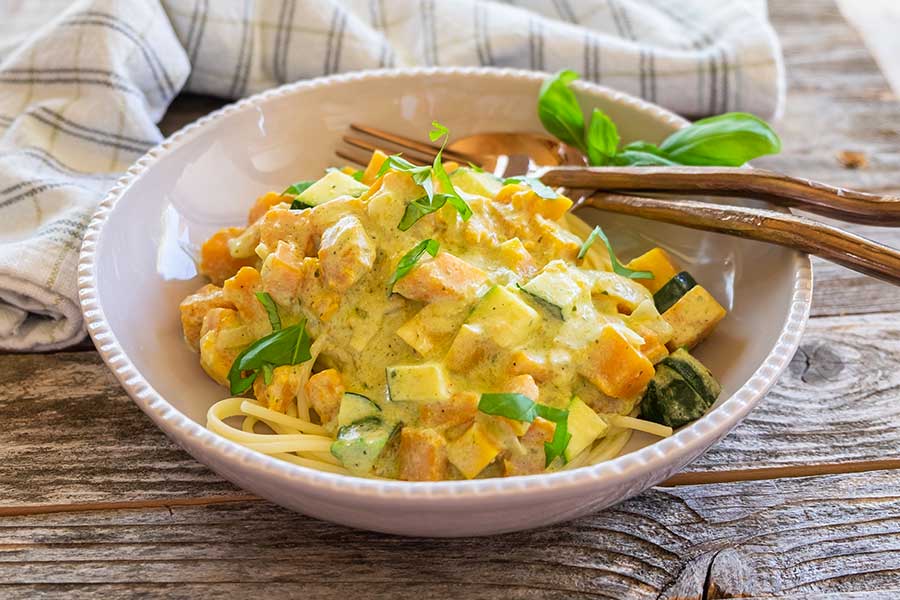 Seasonal butternut squash with tender young zucchini and only a handful of ingredients makes this dish easy. You start with the velvety pesto cream sauce, add the butternut squash, and at the very end, add the zucchini. Then all you do is toss your personal favourite gluten-free pasta with the saucy squash.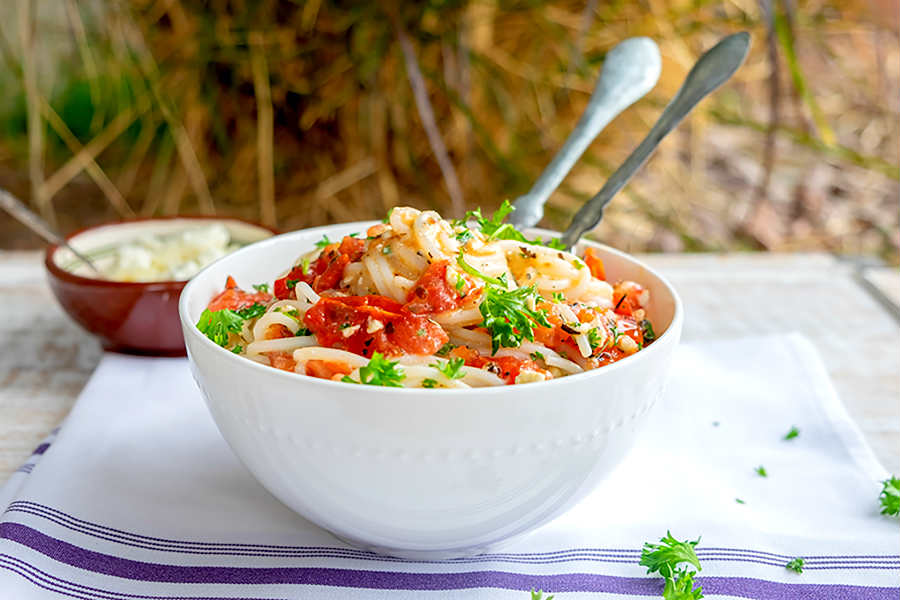 An incredibly flavourful Gluten-Free Tomato and Feta Pasta dish. Using fresh tomatoes, olive oil, garlic, herbs, feta cheese and fresh parsley is what makes this Italian dish exceptional. What I love about this tomato and feta pasta is, all you need is only five fresh ingredients plus herbs and salt.
The simplicity of this dish is what makes it so delicious, especially the saltiness of feta cheese. The best part, all you need is 20 minutes from start to the table.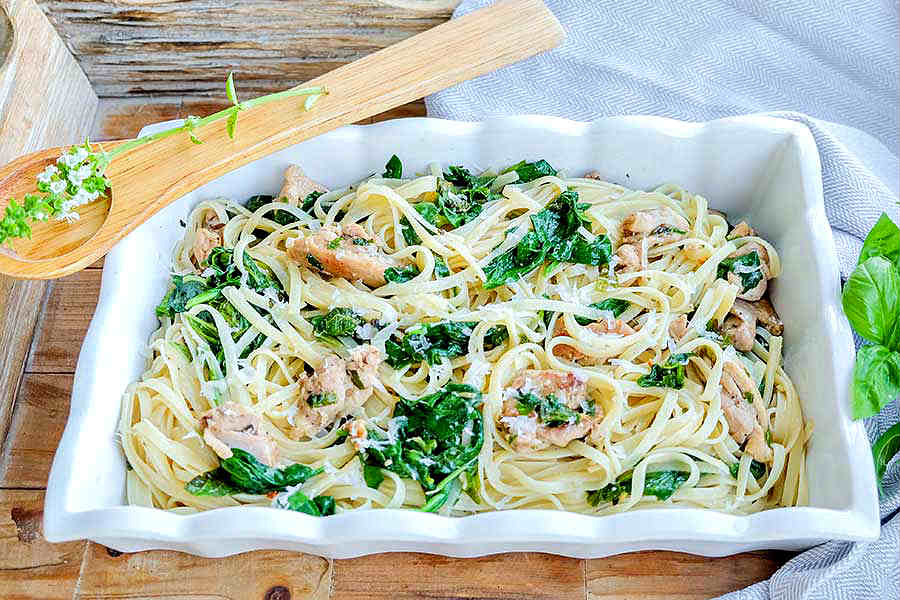 Welcome to another simple gluten-free pasta meal. This pasta dish is made with chicken, fresh spinach, plenty of fresh basil, hint of garlic and lots of Parmesan cheese. Nothing fancy – but the flavour is outstanding. The entire meal is made with less than 10 ingredients and in less than 30 minutes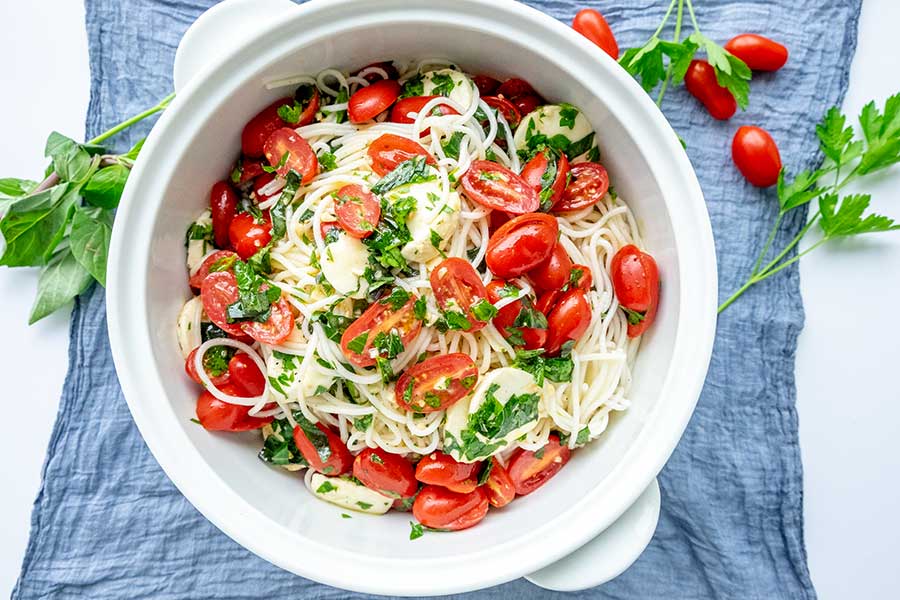 In this Gluten-Free Italian Pasta Salad, the ingredients such as fresh basil, parsley, garlic, cherry tomatoes, olive oil, fresh lemon juice and bocconcini, are making this a beautifully flavoured light pasta salad.
Without question, this is one of my favourite pasta salad dishes. And no wonder, the entire dish is made with fresh ingredients. To give this recipe an Italian flair, be sure to use a good quality of bocconcini cheese.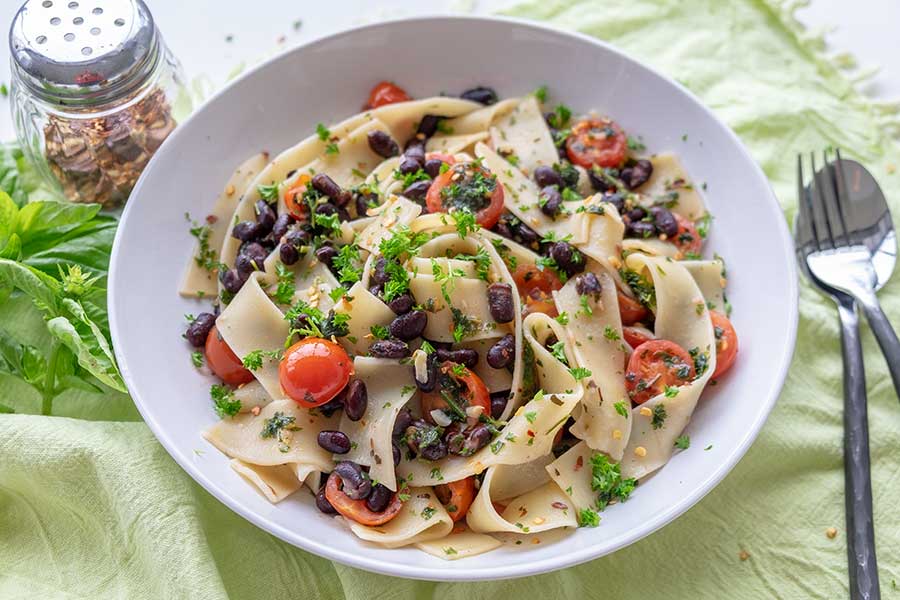 This ridiculously easy recipe is all about fresh parsley, black beans, fresh tomatoes and lots of garlic with olive oil all tossed with gluten-free pasta. Nothing is complicated in this recipe but put everything together, and you have a pretty amazing Italian meal.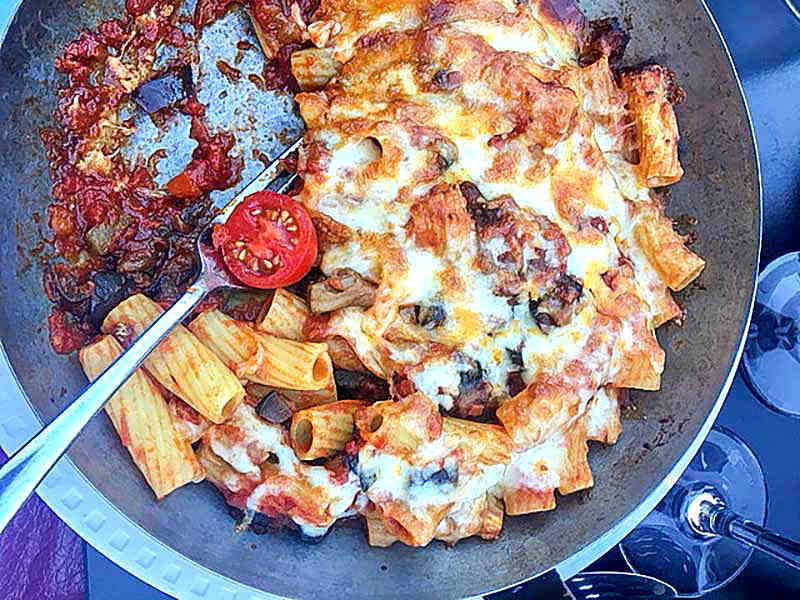 I wanted this dish to be more than just a vegetable stew. To do this, I added gluten-free pasta, and for creaminess, I added mozzarella cheese. So the recipe started as French ratatouille but ended up as French-Italian pasta casserole with plenty of veggies. The casserole turned out so good, and it is hearty and incredibly delicious!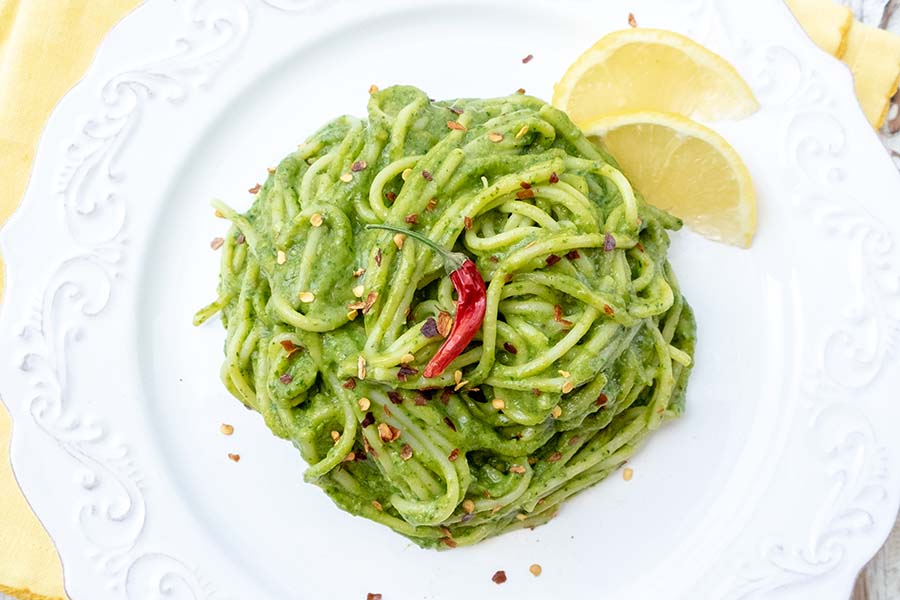 Vegan Creamy Avocado Pasta Sauce is a must have recipe! I will show you how easy it is to create beautiful, nourishing, and most importantly, delicious vegan pasta sauce with simple and healthy ingredients.
Using fresh ingredients packed with immune boosting properties such as spinach, avocado, tomatoes, garlic, olive oil, basil and lemon is what makes this an incredibly healthy avocado pasta sauce.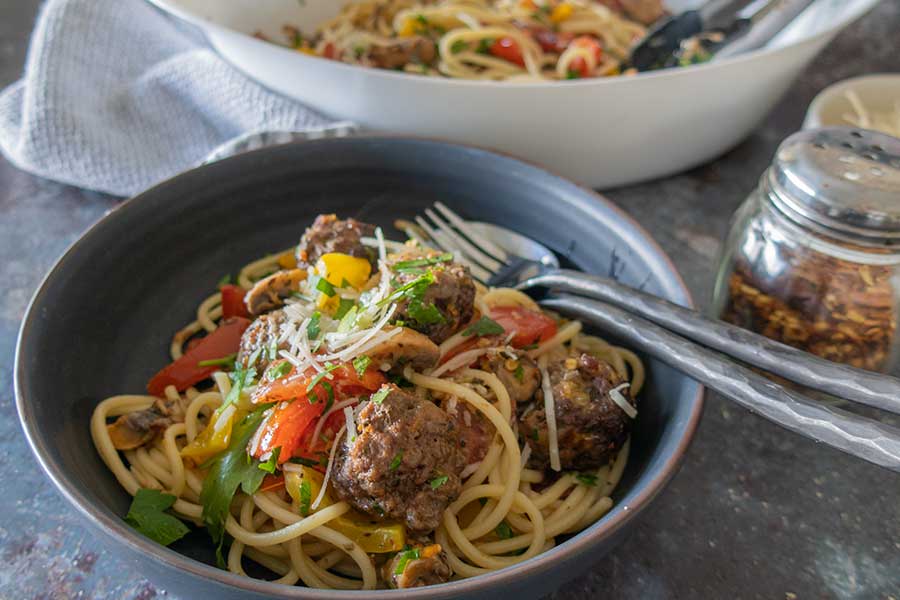 Plenty of garlic, fresh vegetables and spices give this sheet pan spaghetti and meatballs lovely rich flavour. This recipe is an easy gluten free weeknight meal made on one baking sheet and in less than 30 minutes.
The meatballs are light, made with grated zucchini and Parmesan cheese and are moderately spiced. This dish is a particularly delicious Italian version of spaghetti and meatballs.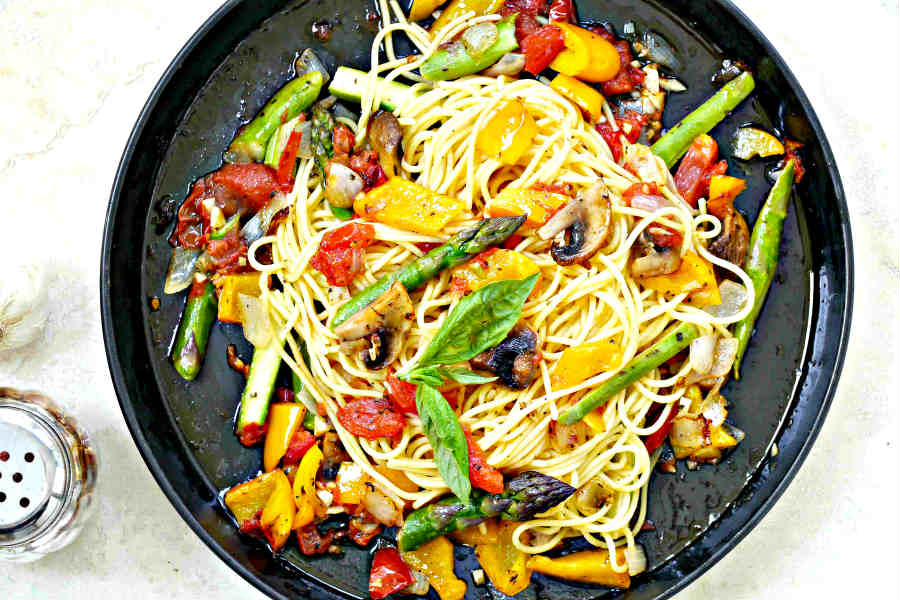 In this tasty gluten-free vegetarian pasta recipe, the vegetables are roasted al dente in their flavourful juices and then tossed with your favourite pasta. This simple pasta recipe takes just minutes to prepare, making this a favourite anytime vegetarian meal.
To complete your pasta meal add cheese and garlic flatbread or gluten-free garlic pizza bread both recipes are super easy and the breads are amazing 🙂
Affiliate Disclosure: Only Gluten-Free Recipes is a participant in the Amazon Services LLC Associates Program, an affiliate advertising program designed to provide a means for sites to earn advertising fees by advertising and linking to amazon.com. Please check out my sponsorship and disclosure policy page for more details