Squash With Pesto Cream Sauce Pasta (Gluten-Free)
Published on Oct 26, 2019
by
Kristina Stosek
Prep Time:

10 minutes
Cook Time:

20 minutes
Serves:

6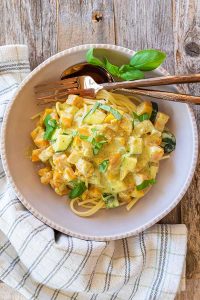 ​This post may contain affiliate links, please see our
privacy policy
for details
This gluten-free recipe is all about healthy Squash With Pesto Cream Sauce and Pasta. The sauce is made with seasonal butternut squash and tender young zucchini and with only a handful of ingredients. You will find that this most delicious dish is super easy to whip up.
quick and easy details for this squash with pesto cream sauce,
Starting with a velvety pesto cream sauce. The sauce is made with shallots, garlic, cream cheese, pesto and cream. Once the sauce is ready, add the butternut squash, which takes about ten minutes to cook.
The zucchini is added at the very end because it takes very little time to cook. You want to keep the zucchini tender with a bit of crunch. Once the squash and the sauce are ready, toss your favourite gluten-free pasta with the sauce. Nothing to it, I promise you – you will love it 🙂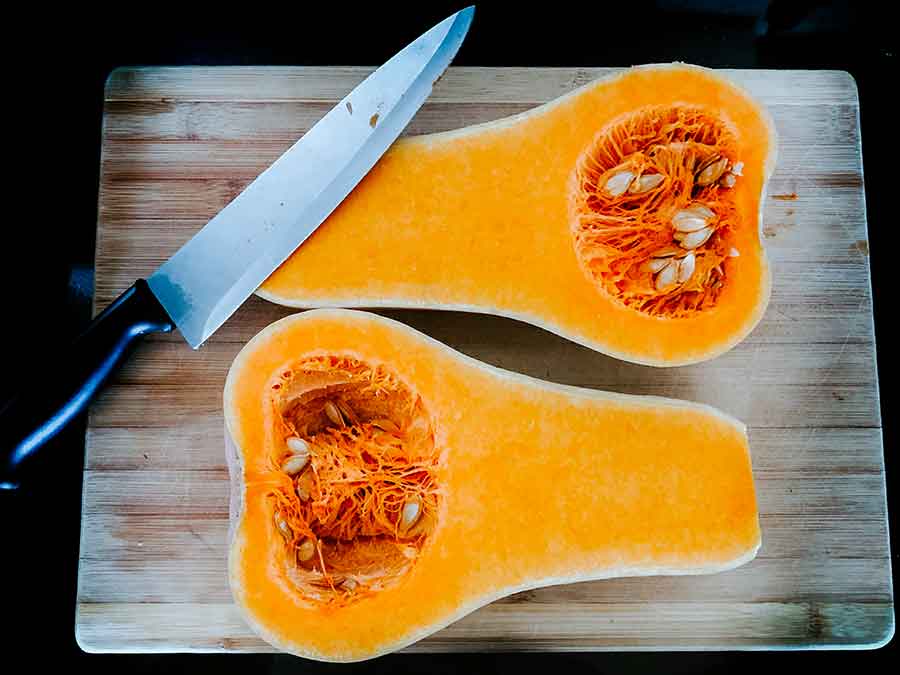 The Squash and Pesto Cream Sauce is excellent over pasta. I used spaghetti, but short cut pasta works well with the small cubed squash, especially when the pasta is smothered in the pesto cream sauce.
This healthy squash dish is for one of those nights when you are short on time and want something healthy and delicious for your family. After all, who doesn't love pasta, especially the kids. And what an excellent way to include a healthy squash to their diet.
This healthy gluten-free squash dish is all about every mouthful filled with flavour and heartiness. I love this gluten-free recipe because the entire meal takes only thirty minutes from start to finish. Enjoy!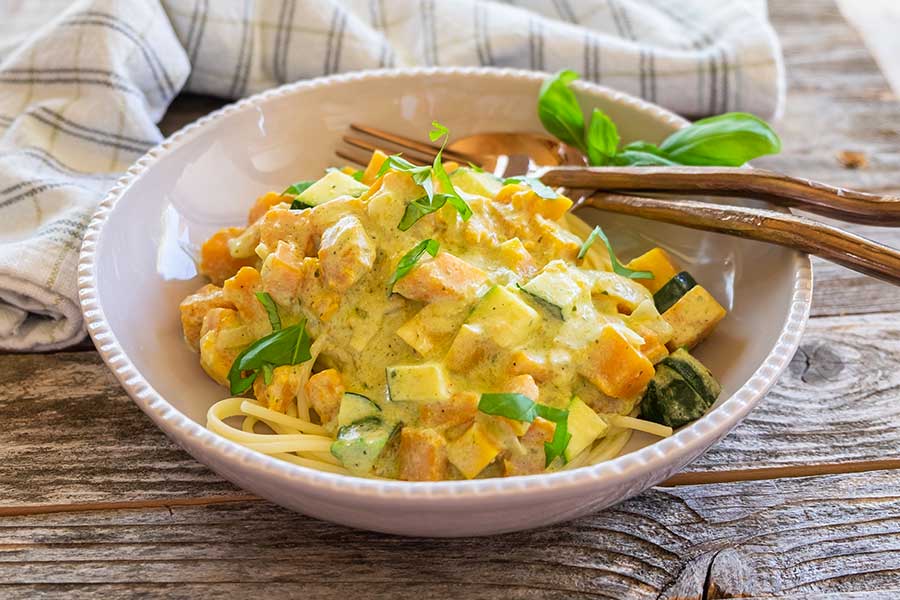 Two of my favourite squashes are butternut because of its nutty flavour and dense texture and zucchini because when properly cooked, it is soft in the middle and has a bit of crunch on the outside.
the zucchini…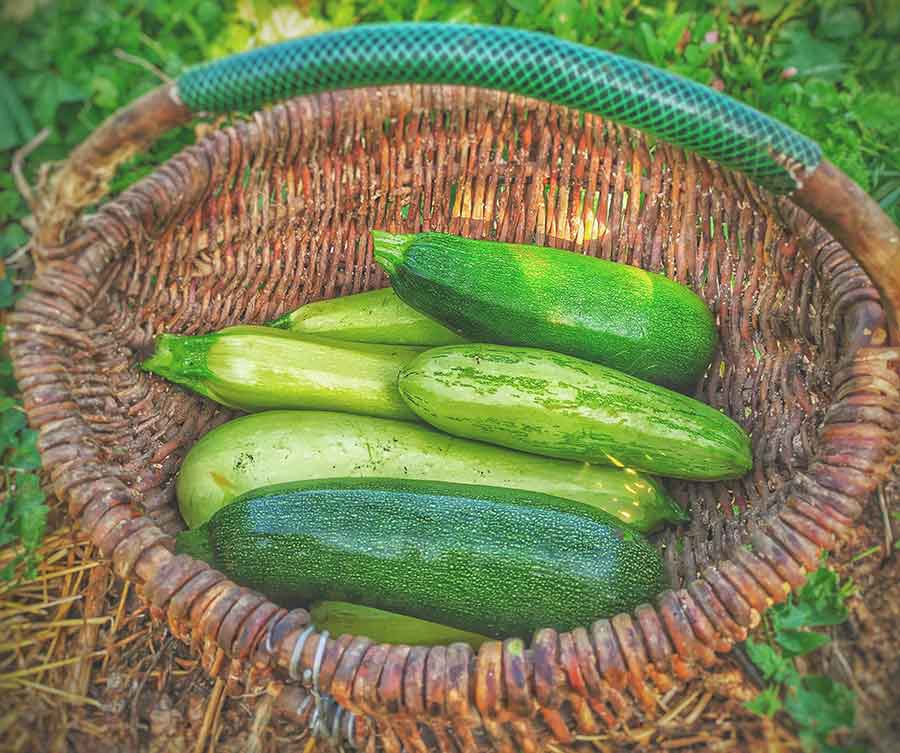 When it comes to zucchini, you don't want to overcook it. You can eat it raw if you wanted to. Using young zucchini will give you the best flavour and texture.
Butternut squash is known to have the highest level of vitamin A of any squash and is rich in B complex group. Zucchini is low in calories and carbs and is rich in vitamins and minerals that include potassium, calcium and vitamin C.
there are many ways you can prepare squash,
Every season I use squash in different ways, from salads to soups to desserts. Squash is super simple to use in cooking, low in calories and is rich in fiber. Butternut squash can be tedious to peel and cut, so if you are short on time, you can buy a pre-cut butternut squash. You will find that many supermarkets carry them ready to go.
Including a variety of squashes in your diet will promote a healthy body.
Squash With Pesto Cream Sauce Pasta (Gluten-Free)
Published on Oct 26, 2019
by
Kristina Stosek
Instructions
1.

Sauté shallots with garlic in olive oil until translucent. About 3 minutes

2.

Add pesto sauce and cream cheese and cook until the cheese has melted. Slowly add the cream and stir until mixed

3.

Add squash and season with salt and pepper. Bring the mixture to a simmer, cover and cook until the squash is tender. About 10 - 12 minutes, stirring often.

4.

Add zucchini and cook for 2 more minutes. Remove the pot from the stove and rest for 10 minutes. Keep in mind that the squash and zucchini keep cooking while resting.

5.

Toss with freshly cooked hot pasta and top with fresh basil if you wish