Gluten Free Butternut Squash-Apple Cake
Published on Feb 18, 2017
by
Kristina Stosek
Prep Time:

20 minutes
Cook Time:

60 minutes
Serves:

8 - 10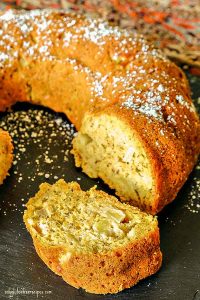 ​This post may contain affiliate links, please see our
privacy policy
for details
Imagine a cake made with squash and apples that your entire family will love! Honestly, every time I make this Gluten Free Butternut Squash-Apple Cake, there isn't a crumb leftover.
This deliciously flavoured moist cake can be served as a dessert, snack or polish it off for breakfast…my favourite 🙂 Your family will never know that this healthy gluten free dessert is made with butternut squash, I promise! And you can never go wrong combining two superfoods like apples and butternut squash.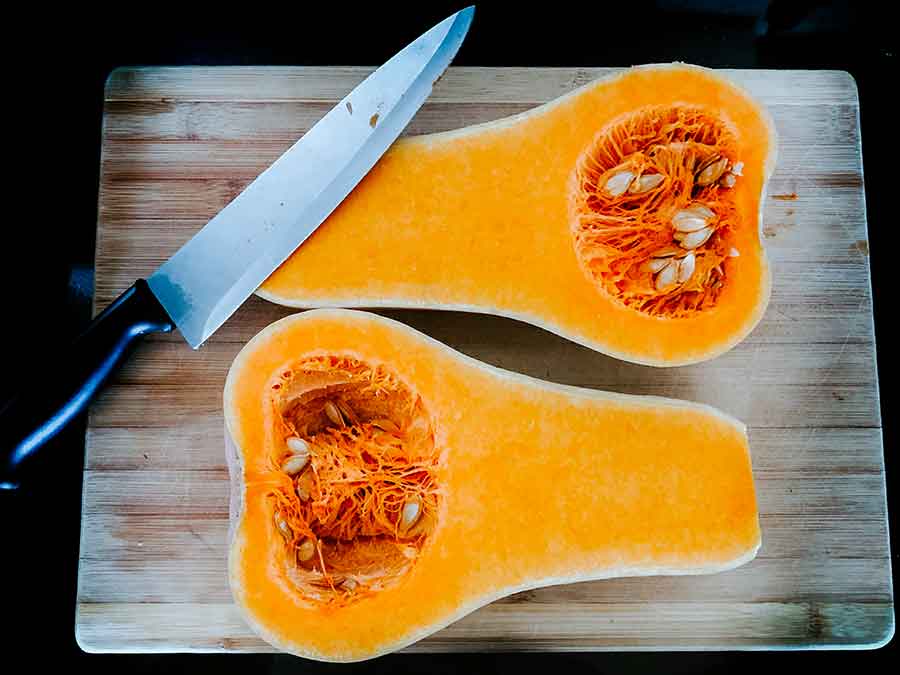 health benefits of butternut squash,
Butternut Squash is rich in vitamin A and C, but also vitamin E, thiamin, niacin, vitamin B-6, folate, pantothenic acid (B 5), magnesium and manganese. This wonder squash also provides plenty of fiber and potassium. Including butternut squash in your diet will promote good health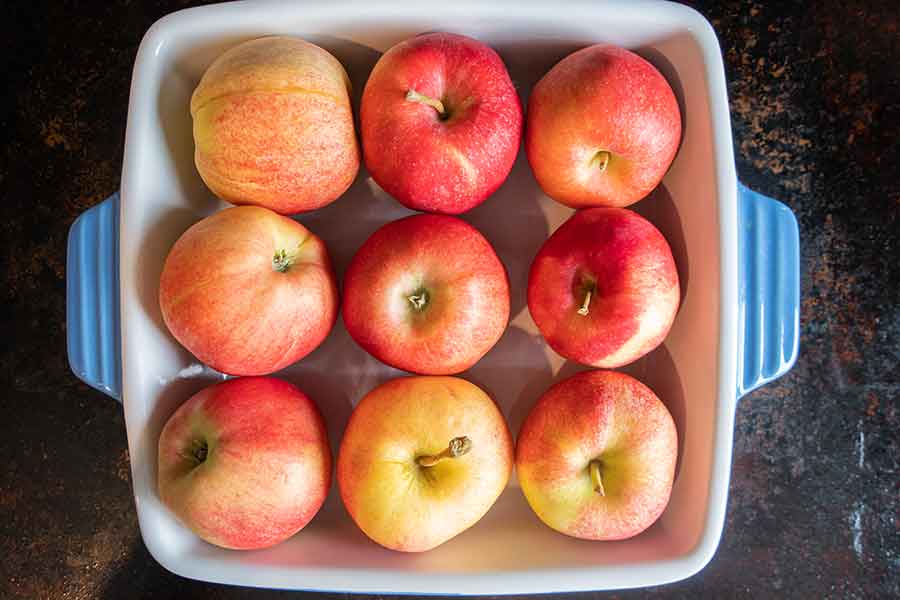 health benefits of apples,
You may have heard an apple a day keeps the doctor away? Well, this may not be entirely true. However, apples contain many health benefits. This delicious fruit is rich in antioxidants and fiber, both very important for our health.
One medium apple has only about 50 calories and about 11 net carbs per apple. Using apples in recipes adds flavour, sweetness and keeps gluten-free baked goods moist and delicious.
By using apples in baking, you use less sugar, which equals healthiness. You may enjoy this Very Best Gluten-Free Apple Fritter Bread. This sweet bread is probably one of our most popular gluten-free apple recipes.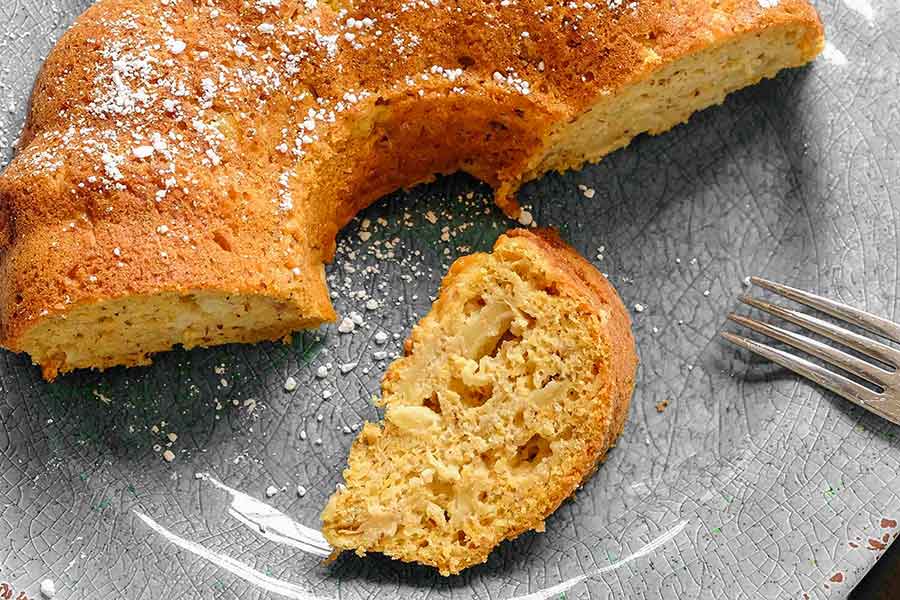 Do you need more apple recipes? Check out our gluten-free cakes made with apples, muffins such as this Gluten-Free Blueberry Apple Muffin or try the Gluten-Free Dutch Apple Quick Bread, our favourite apple bread recipe!
Gluten Free Butternut Squash-Apple Cake
Published on Feb 18, 2017
by
Kristina Stosek
Instructions
1.

FRESH BUTTERNUT SQUASH MASH RECIPE - Preheat oven to 400 F. Cut small butternut squash in half lengthwise. Remove the seeds and place the squash cut side down in a baking pan. Add water to measure about ¼ " up the sides of the squash. Bake for 40 – 45 minutes, until very tender. Remove from the oven and scoop out the flesh. Mash with a fork. Use any leftover squash in soups or stews, or freeze for next time

2.

3.

Preheat oven to 350 F and lightly oil a 9-inch round non-stick cake pan or Bundt cake pan

4.

In a large bowl combine flour, sugar, baking powder, and salt

5.

In a separate bowl, whisk olive oil, lemon juice, eggs, and vanilla until blended. Stir in squash puree and apples

6.

Add the squash mixture to dry ingredients and blend until just combined. Do not over mix

7.

Transfer batter into prepared cake pan and bake for 55 - 60 minutes until golden brown and the cake passes the toothpick test

8.

Cool for 15 minutes on a cooling rack before unmolding