10 Gluten-Free Recipes With Immune Boosting Properties
Keeping your immune system strong starts with a healthy diet. Whether you are looking to prevent the flu, cold or want to feel energetic, boosting your immune system should be your first step.
There are many ways to boost your immune system. The simplest way is with foods packed with powerful nutrients. I have compiled our favourite recipes that include immune system boosters
Recipes With Immune Boosting Properties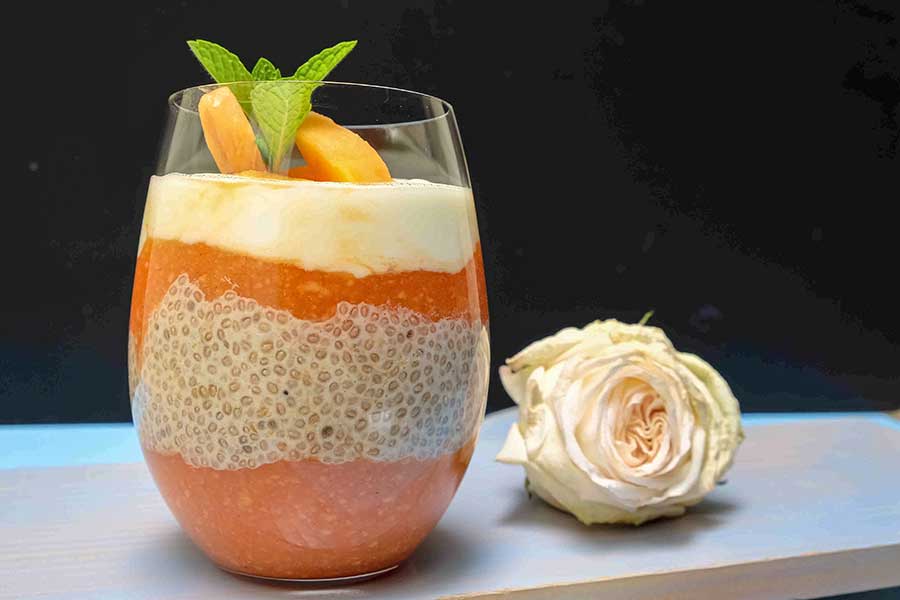 Papaya is a delicious tropical fruit low in calories. This is a naturally gluten-free breakfast pudding that can also be served as a healthy snack or tasty dessert. Papaya is excellent for detoxification.
This exotic fruit is loaded with vitamin C. A single papaya has 224 percent of the daily recommended amount of vitamin C, and contains an enzyme called papain, which helps with digestion.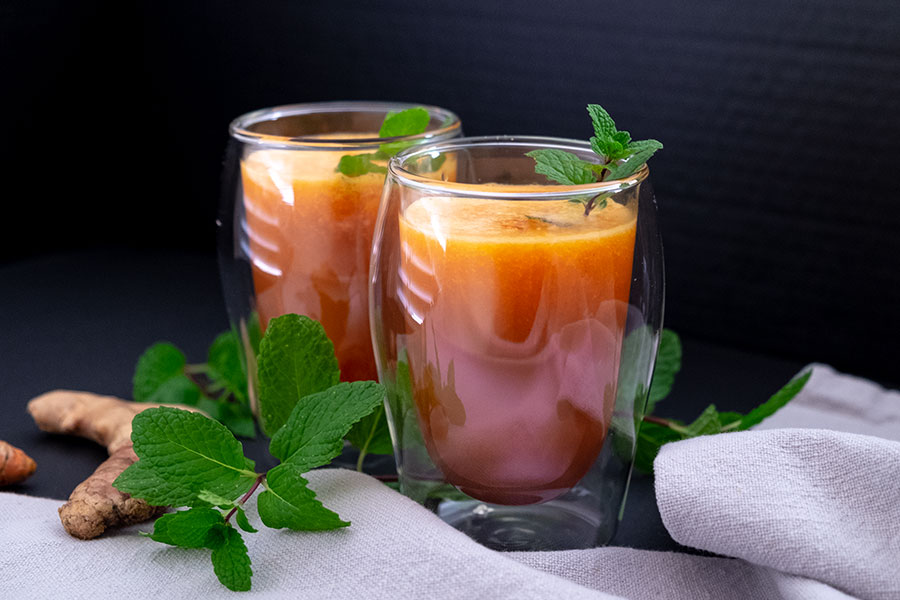 This delicious tonic is made with turmeric, ginger, carrots, oranges, cinnamon, coconut water and black pepper. It is one of those cozy drinks that may help us feel better during the cold winter months.
Turmeric containing a compound called curcumin has potent anti-inflammatory effects and is a powerful antioxidant. Add a little black pepper, and you will increase the absorption of curcumin.
Ginger not only has potent anti-inflammatory and antioxidants effects but may also have anti-diabetic properties, thus lowering blood sugars.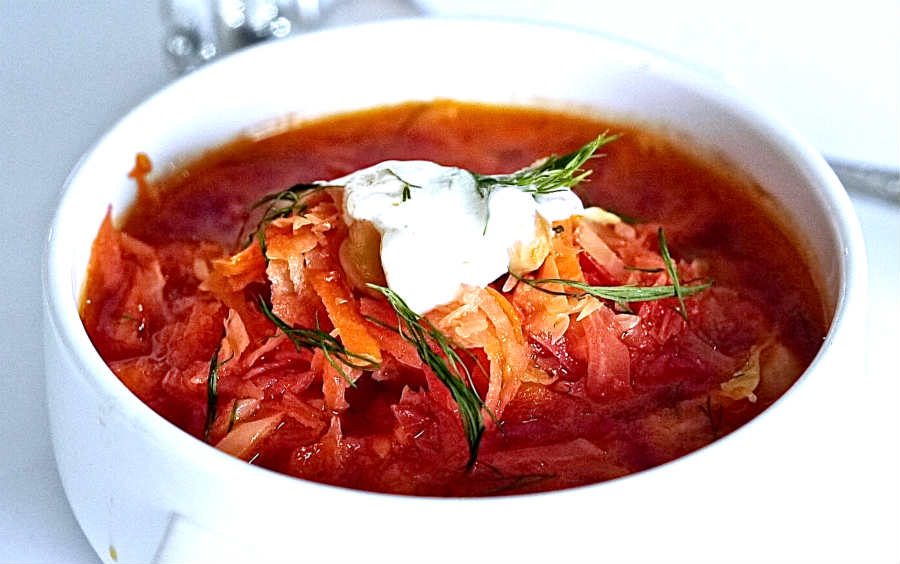 This healthy soup is a vegetarian version of the classic borscht recipe. This delicious soup is made with plenty of vegetables such as cabbage, beets, chickpeas, carrots and tomatoes. To flavour the borscht, I added caraway seeds, dill, chilli peppers and apple cider vinegar.
Cabbage is very low in calories and is packed with vitamin C, which is a powerful antioxidant boosting our immune system. It is also known to help reduce inflammation.
Beets are packed with essential nutrients, and are a great source of fiber, folate (vitamin B9), manganese, potassium, iron, and vitamin C. All of which are important to keep our immune system strong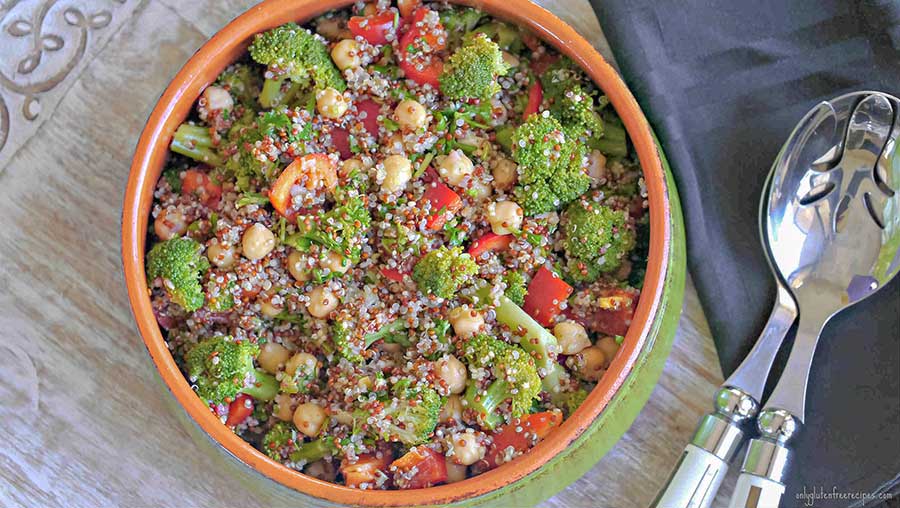 This hearty broccoli and chickpea quinoa salad is deliciously flavoured with a light vinaigrette and fresh herbs. Broccoli is a well-known superfood. Packed with vitamin C, A, E and many more antioxidants.
This beautiful green vegetable will most certainly give a boost to your immune system. However, to keep the broccoli nutrient-packed, it is healthiest steamed or lightly cooked.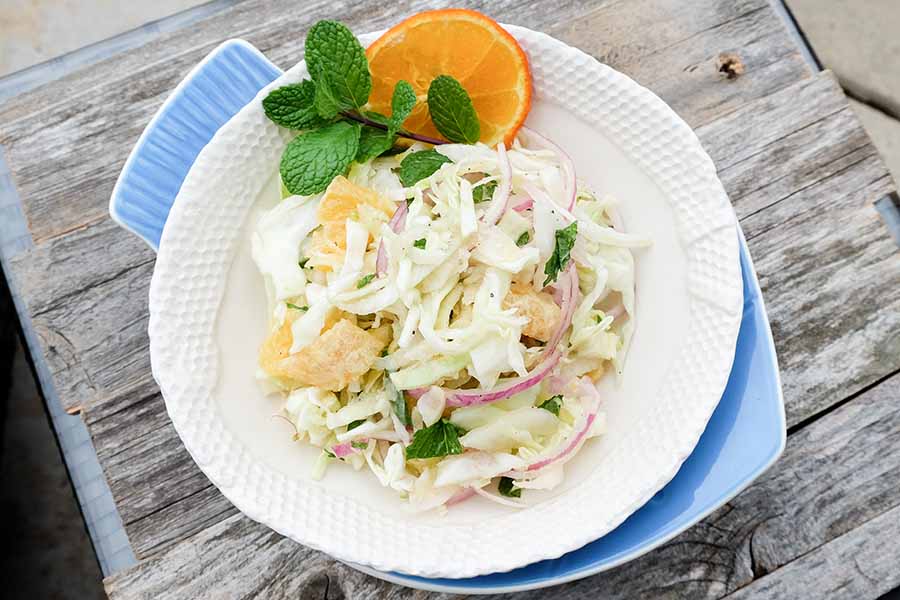 The pear and orange go exceptionally well with cabbage and fennel. I have also added mint, which ties everything together beautifully.
Citrus fruit like an orange or delicious pear combined with fennel makes this salad supercharged with vitamin C. Vitamin C helps build up your immune system and is thought to increase the production of white blood cells that fight infections.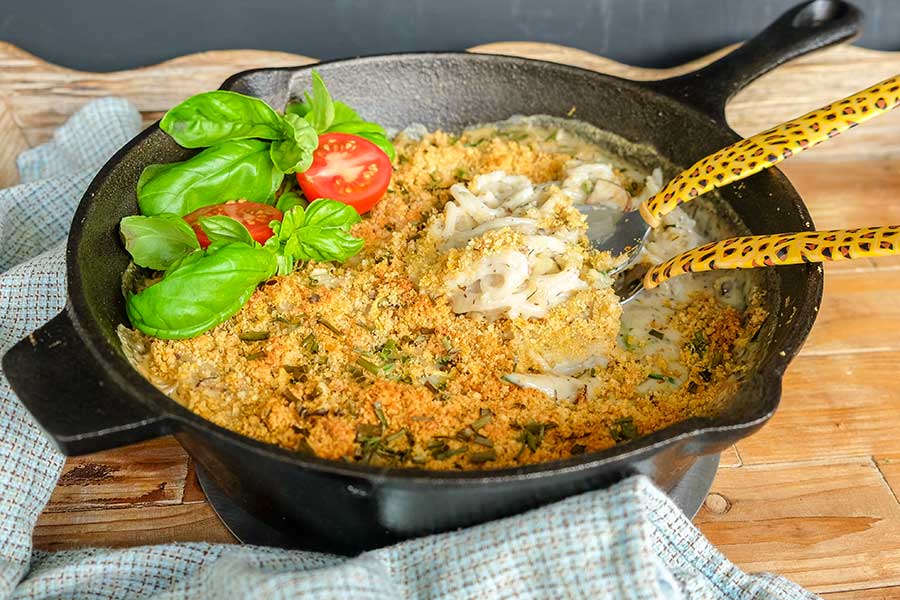 This vegan pasta dish has become one of my family's favourites because it takes minutes to make and is packed with so much flavour. Mushrooms are rich in selenium, B vitamins, riboflavin and niacin. These are essential minerals that help your immune system work at its peak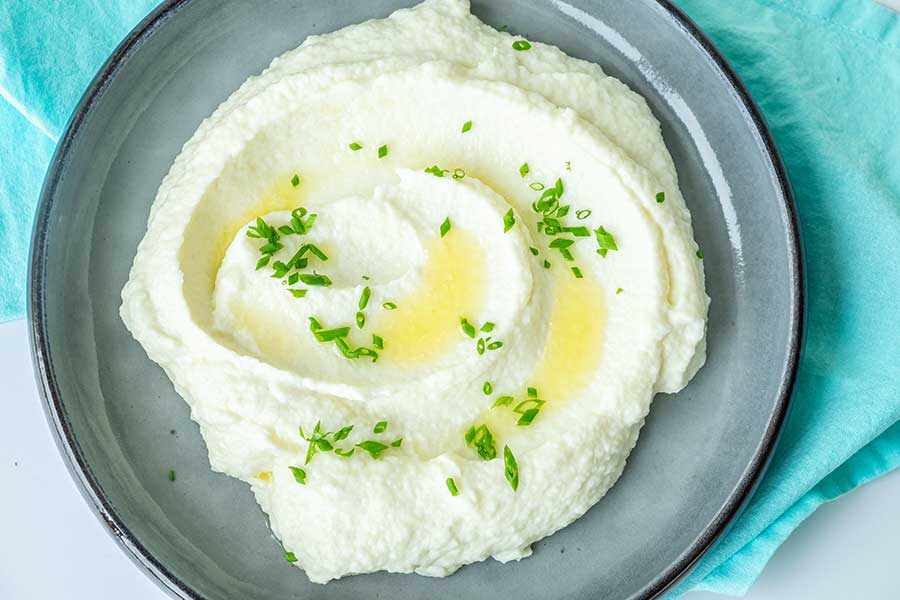 Silky smooth, fluffy, flavoured with garlic and super creamy without adding cream. What I love about this recipe, it is made simply using only five ingredients, and it takes only 15 minutes to make.
The wonderful thing about garlic you can use it in almost any savoury recipe. It adds flavour and should be included in your daily diet. Its powerful immune-boosting properties are believed to come from sulphur-containing compounds, such as allicin. Garlic is known to fight infections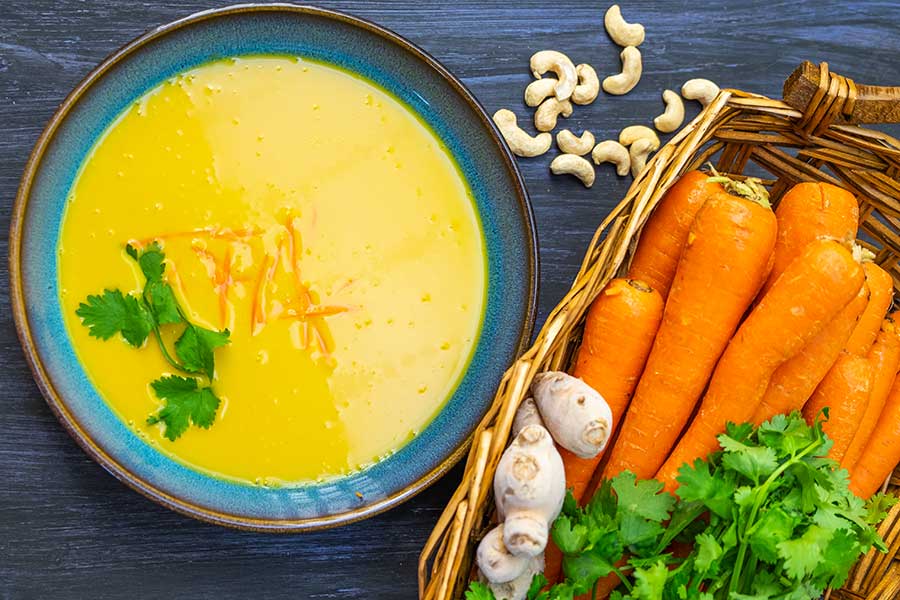 A gluten-free, vegan creamy cashew carrot ginger soup packed with powerful antioxidants. The golden creamy soup is lightly flavoured with nutmeg, cinnamon, lime juice and a boost of spicy ginger. I also added cashews to this healthy vegan recipe for extra creaminess.
Ginger is another ingredient that may help reduce inflammation in your body. Often when we have a cold or flu, we get a sore throat. By adding ginger to your food, you may decrease inflammation, thus help reduce a sore throat.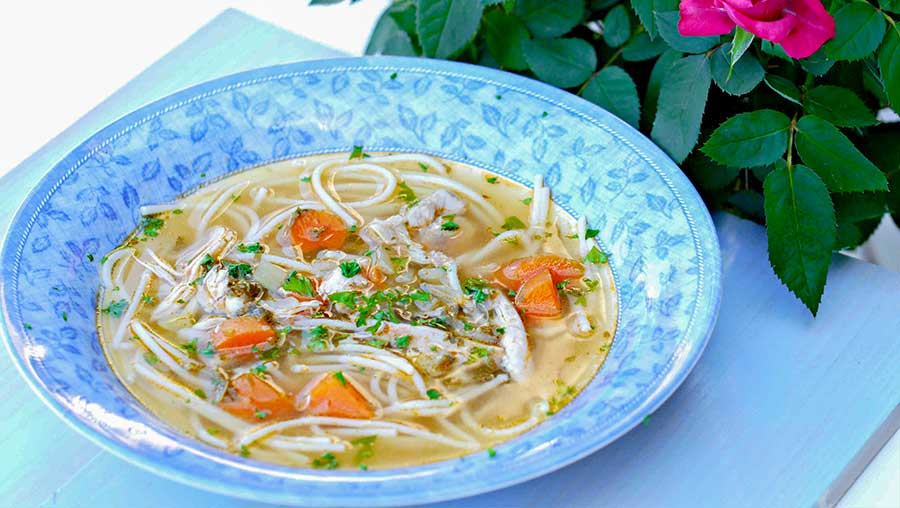 The vitamins and minerals come from added fresh vegetables. In addition, the gelatin in the chicken stock provides the body glycine, an amino acid crucial for liver detoxification.
Another significant benefit of the good old-fashioned chicken soup is electrolytes, especially when your body is dehydrated.
Sipping lots of warm liquids like delicious chicken soup will keep you hydrated and help flush out the virus from the body. Besides, who doesn't love delicious homemade chicken soup?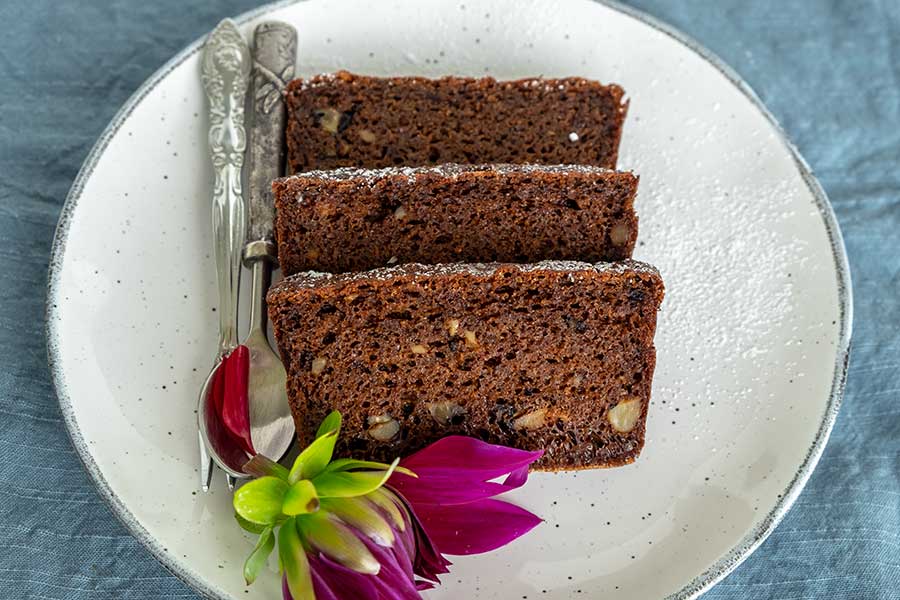 Grain-Free Gingerbread Walnut Loaf that everyone is talking about! This heavenly loaf is made with fresh ginger, apples, walnuts and pumpkin pie spices. This is not one of those super sweet loaves.
The gingerbread walnut loaf is sweetened with apples, maple syrup and a splash of molasses. The spices are a mix of cinnamon, cloves and nutmeg, similar to the ones used in a pumpkin pie or gingerbread.
Yes, even something sweet and delicious like this gingerbread walnut loaf will give you immune-boosting properties. This loaf is made with almond flour and walnuts, both rich in vitamin E. Vitamin E is essential to fight off colds and is key to a healthy immune system.
The Bottom Line
Eating colourful fruits and vegetables and maintaining a well-balanced diet is essential to stay healthy. It may not prevent you from getting the flu or a cold but may shorten your recovery time.
In addition to eating healthy, nutritious food, we should practise good hygiene, drink plenty of fluids throughout the day, keep active, reduce stress and get plenty of sleep.
Disclaimer: This article is not intended to provide medical advice, diagnosis or treatment. Views expressed here do not necessarily reflect those of only gluten-free recipes or its staff.
Affiliate Disclosure: Only Gluten-Free Recipes is a participant in the Amazon Services LLC Associates Program, an affiliate advertising program designed to provide a means for sites to earn advertising fees by advertising and linking to amazon.com. Please check out my sponsorship and disclosure policy page for more details