Turmeric Ginger Immune Boosting Tonic
Prep Time
5 Minutes
Difficulty
Easy
Serves
2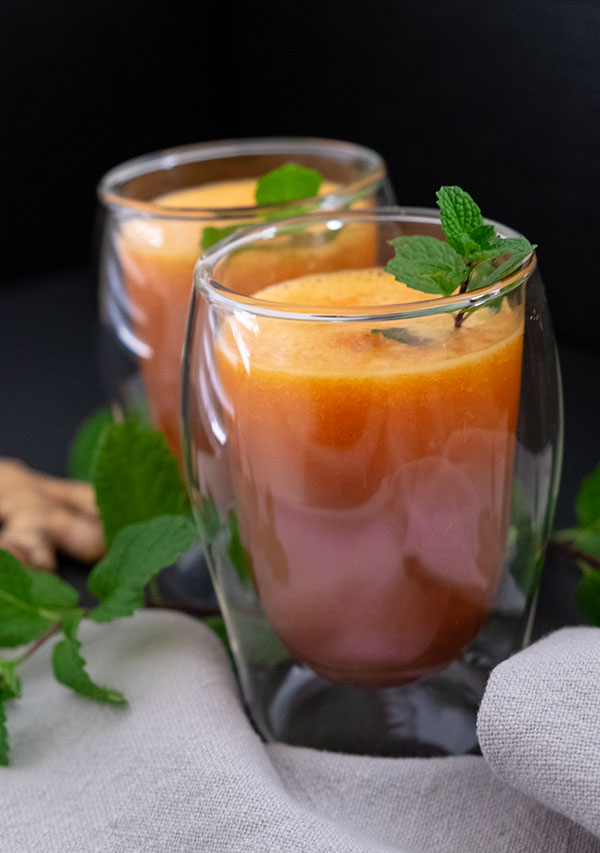 Be the first to rate this recipe.
During the winter months, some of us are feeling under the weather. This is why a delicious tonic packed with immune boosting properties may help us feel better during the cold winter months. I could tell you drink the tonic it is healthy, but I think it essential for you to know why. Let us examine why this turmeric ginger tonic is so good for us. Turmeric containing a compound called curcumin has potent anti-inflammatory effects and is a powerful antioxidant. Add a little black pepper, and you will increase the absorption of curcumin. Ginger not only has strong anti-inflammatory and antioxidants effects but may also have anti-diabetic properties, thus lowering blood sugars. Carrots are an excellent source of antioxidants and beta-carotene and have been linked to improved eye health and lowering cholesterol. Oranges are high in vital vitamin C which is important for the function of a healthy immune system which may prevent colds. One of the benefits of orange peels (orange zest) it prevents histamine from being released, so it may help sneezing and runny nose. And lastly cinnamon, another ingredient known to lower blood sugar levels, packed with antioxidants and anti-inflammatory properties. And let's not forget hydration this very important to our health.  Coconut water is a delicious way to keep hydrated. Hope you enjoy this healthy tonic and a stay healthy during the winter season.
Disclaimer: This article is not intended to provide medical advice, diagnosis or treatment. Views expressed here do not necessarily reflect those of onlyglutenfreerecipes or its staff.
Ingredients
1-inch Fresh organic turmeric, peeled and grated
1/2-inch Fresh organic ginger, peeled and grated
1 organic carrot, grated
1 large organic orange, peeled and roughly chopped
1 tsp. orange zest
1 tsp. pure maple syrup or organic honey
1/4 tsp. GF ground cinnamon
Pinch of GF ground black pepper
1/4 cup ice
Instructions
Place everything in a blender and blend until smooth. Serve chilled
Similar Recipes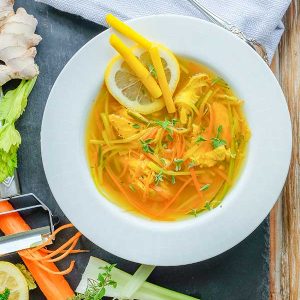 30-Minute Immune Boosting Chicken Soup
Sharing my favourite immune boosting chicken soup. We are entering a busy time of the year. With Halloween, Thanksgiving and Christmas just around the corner, our lives become stressful and very busy. This is also the beginning of flu season. So, in my home, it is time to rev up the immune system with simple, […] Read More
Prep Time
5 Minutes
Difficulty
Beginner
Cook Time
25 Minutes
Serves
4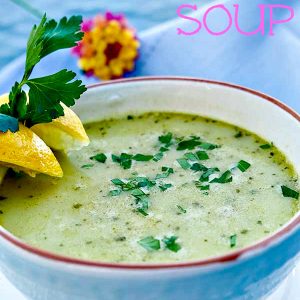 Immune Boosting Chickpea and Parsley Soup
This is a hearty gluten-free soup recipe to boost your immune system. The combination of chickpeas, parsley and fresh lemon juice create a rich and satisfying soup. These simple ingredients deliver powerful health benefits to your body. Parsley boosts the productivity of one of our liver's enzymes that detoxes our bodies. This delicate herb has powerful anti-inflammatory […] Read More
Prep Time
10 Minutes
Difficulty
Easy
Cook Time
90 Minutes
Serves
8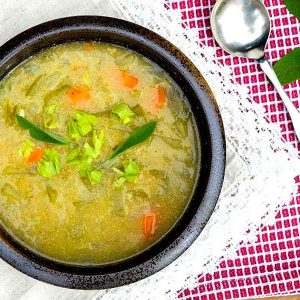 Immune Boosting Turmeric Celery Soup
Celery is a vegetable not to be forgotten. This simple vegetable is an excellent source of antioxidants, vitamins and minerals and has only 10 calories per stalk. Celery also provides an impressive amount of dietary fiber, which boosts digestion and weight loss. Other significant benefits of celery include its ability to cleanse the liver and […] Read More
Prep Time
15 Minutes
Difficulty
Easy
Cook Time
32 Minutes
Serves
6