Our Favourite Gluten-Free Healthy Dinner Recipes
A busy day? Or just don't feel like spending hours in the kitchen? No worries! I did the hard work for you and created these gluten-free healthy dinner recipes that are easy to make.
This is where I'll share with you easy and healthy recipes for people on a gluten-free diet. In these recipes, you'll find either rice, pasta, sweet potatoes and plenty of fresh veggies.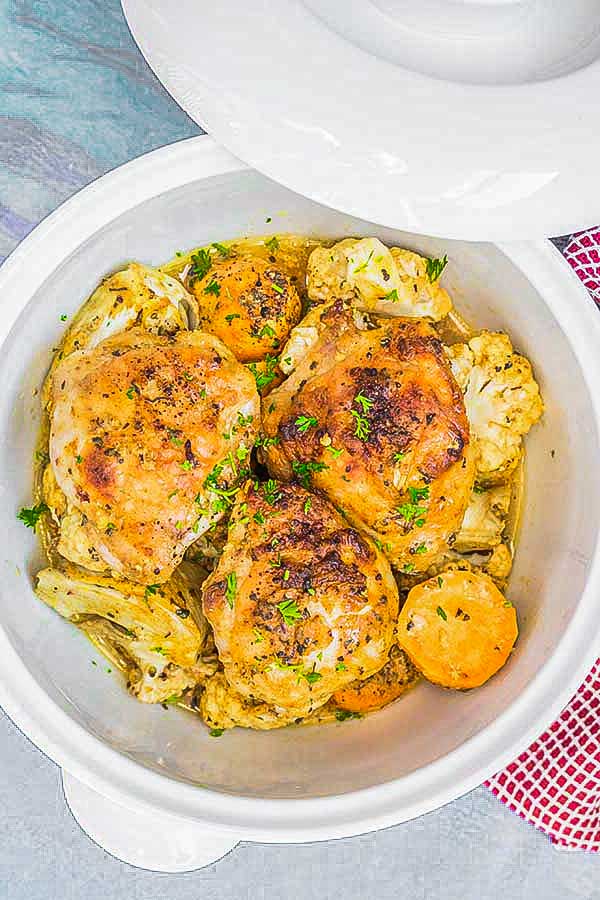 Moroccan chicken tagine with cauliflower, fennel and sweet potato
People eating gluten-free diets and healthy food face great difficulties: the choice of products is very poor, and the cooking process implies a lot of effort.
It's not surprising that many people decide to give up their diet plan. However, there is a better way to manage this problem – we should think about healthy food and meals for the whole family, without giving up dining pleasures.
The quick gluten-free healthy dinner recipes here make it easy.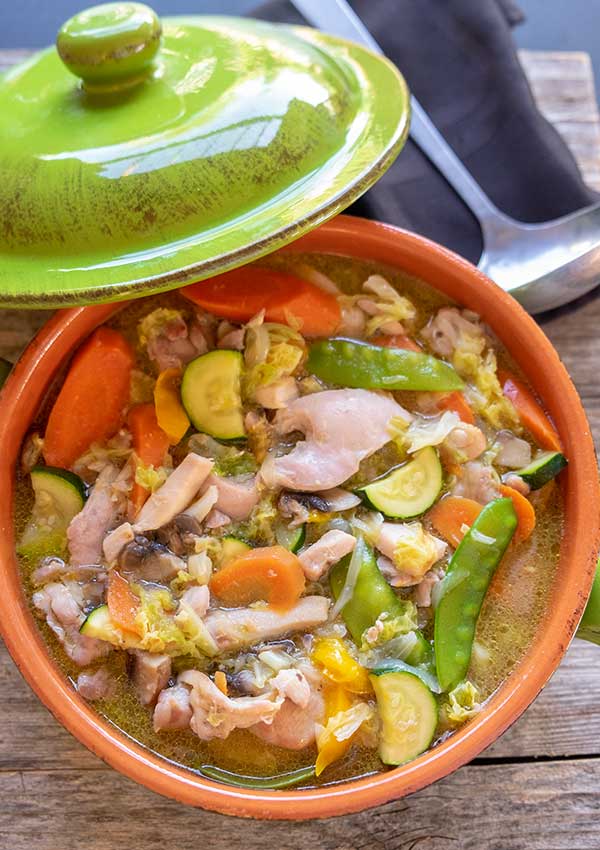 30 minute healthy chicken stew (paleo friendly, Whole30 and gluten-free)
Gluten-free healthy food does not have to lack the taste and satisfaction you would get from non-gluten-free meals.
If you love tasty and healthy food, then you'll really enjoy these quick and healthy dinner recipes. I have created various gluten-free dinner meals and healthy food with quick preparation time to make your life easier.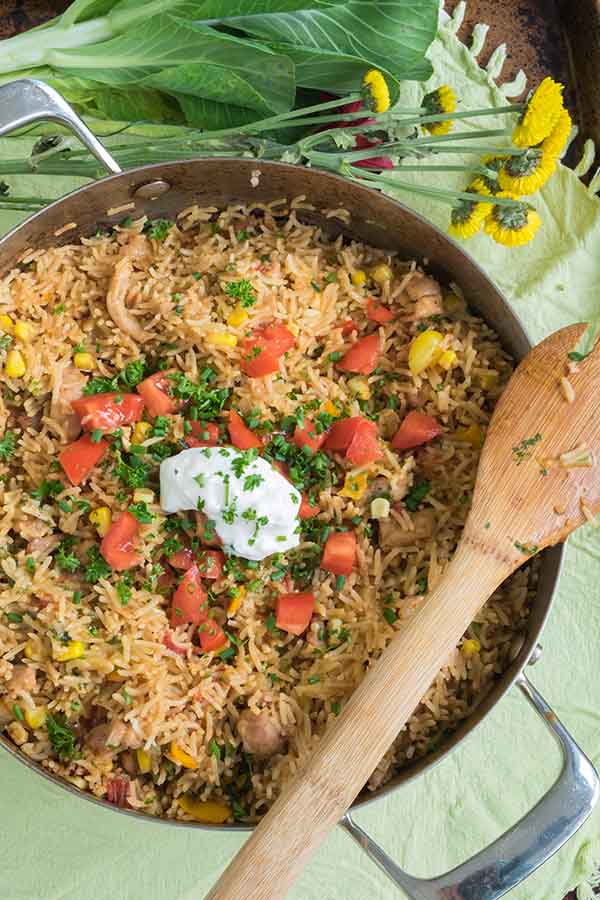 30 minute one pot cheesy chicken taco rice
Eating gluten-free can be easy!
When people come across the phrase 'Gluten-free diet", so many questions run through their minds, such as: "What else could I possibly eat?", "Will I be able to make quick dinner recipes?" or "Was I eating the wrong food all along?"
But there are other things you need to ask yourself. These questions include: "Why should I eat gluten-free? What are the benefits of a gluten-free diet?", "Why is healthy food important? and "Is eating gluten-free healthy dinner and meals really difficult?"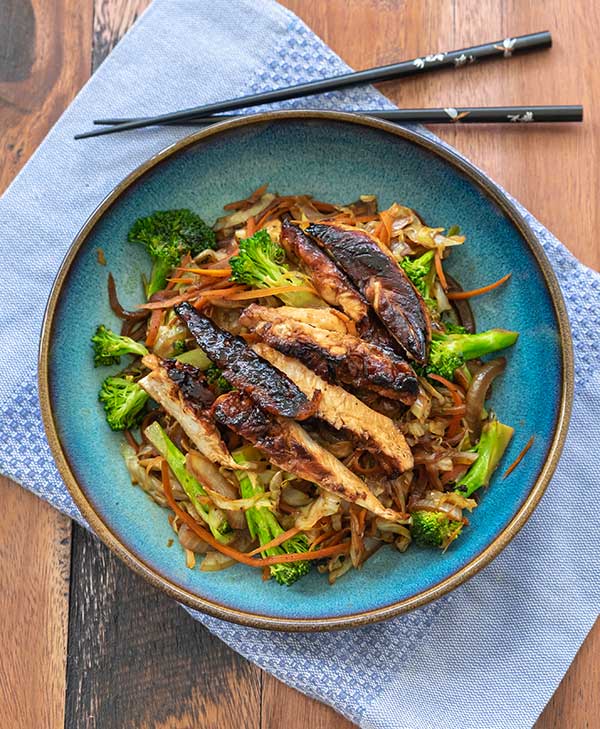 Warm Asian chicken chop
I am here to tell you that going gluten-free, sticking to healthy food, and eating gluten-free healthy dinner and meals is not difficult at all. There are so many benefits that come with eating gluten-free meals and healthy food.
Benefits of a gluten-free diet include weight loss, clear skin, better digestion, and allergy relief. The gluten-free, healthy food diet is a must for someone that is suffering from celiac disease.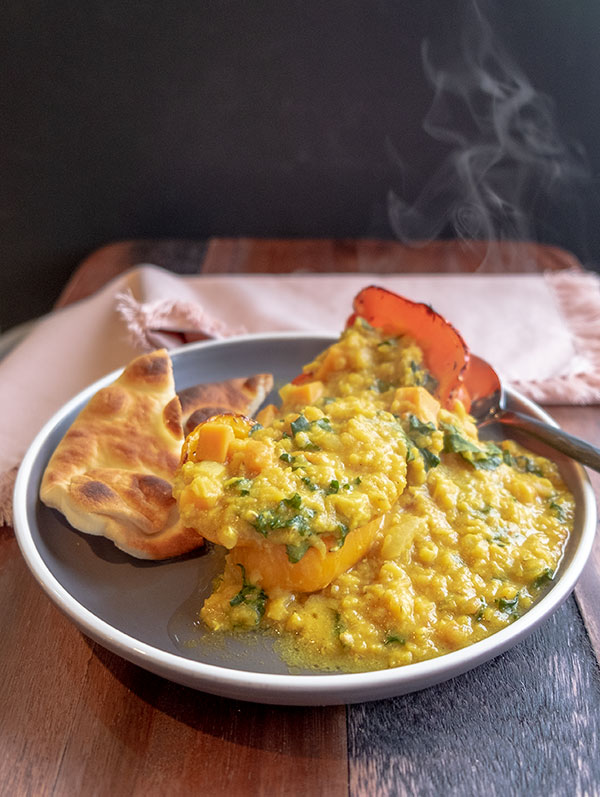 Lentil curry with kale over charred peppers – vegan dinner
Simply put, going gluten-free is absolutely worth it!
And while a gluten-free diet may seem like a major commitment at first, with a few easy, quick dinner recipe ideas like the gluten-free healthy dinner recipes that usually include either rice, pasta, or sweet potatoes we are going to share here and some practice, you'll wonder why you didn't give it a try sooner!
quick, gluten-free healthy dinner recipes
Are you gluten-intolerant? Or maybe you just like to eat some gluten-free healthy dinner every now and then for overall health and wellness? Cooking doesn't have to be a hassle for you.
With these quick dinner recipes, which are all very healthy food and create a nutrient mix of all the essential vitamins and nutrients, your stomach will be filled with joy.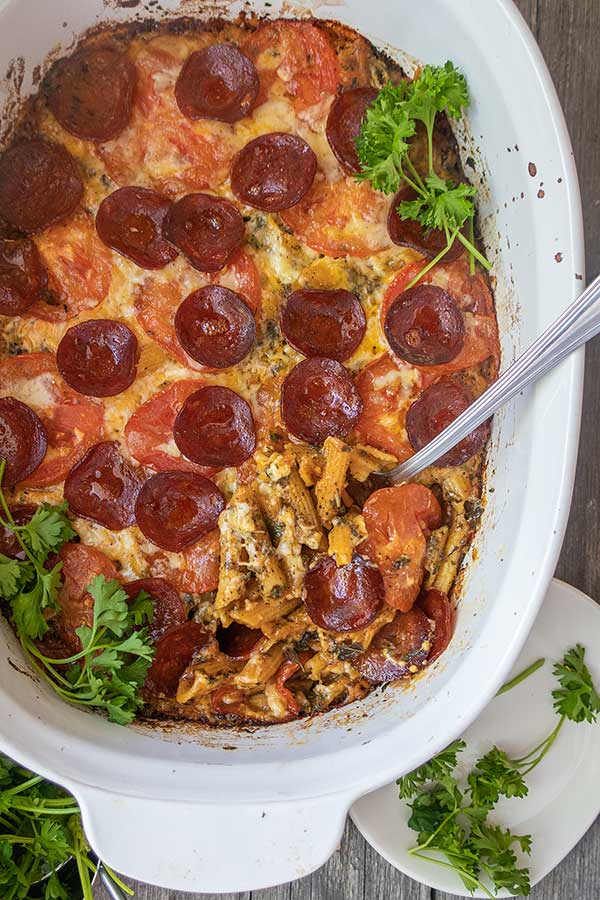 One Pan Baked Cheesy Pepperoni Pasta – Gluten Free
Wow! This Italian gluten-free healthy dinner is packed with flavors and textures, cheese, herbs, and meat.
In this quick dinner recipe, everything is prepared in one pan, the only thing you need is a small box of gluten-free dry pasta (or any other pasta you like) and olive oil, tomato or pizza sauce, garlic, cheese, tomato slices, pepperoni, one pan and plenty of herbs to create this delicious dinner that you can enjoy with the people you love.
It is a one pan quick dinner recipe that is easy to make, ready in less than 45 minutes, super cheesy, and it's a one-dish meal made with tomato sauce, pasta, and cheese!
This recipe only uses seven ingredients, is great for the weekend, and the step-by-step guide makes it easy to make.
Click here to get the one pan baked cheesy pepperoni pasta recipe, a meal that you can whip up for your family in record time.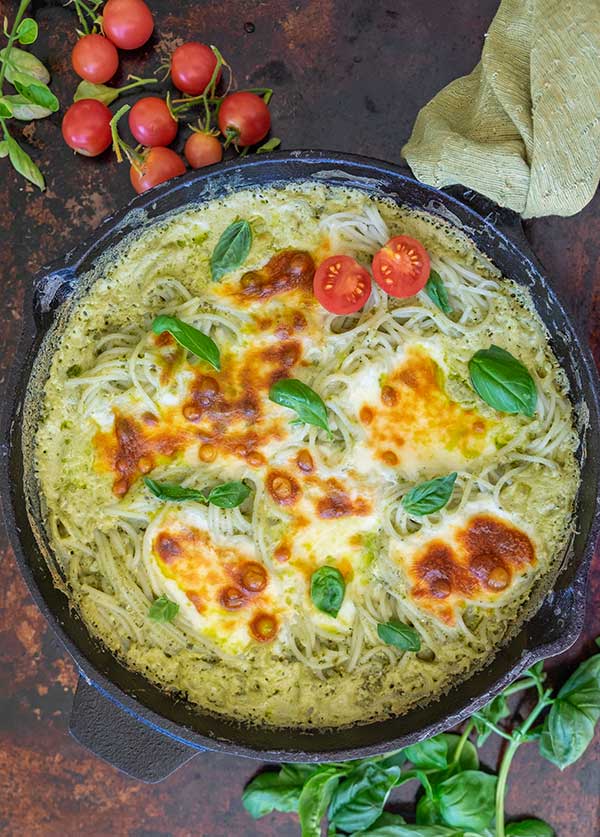 One Skillet Gluten-Free Alfredo Basil Pasta Dinner
I've been making this deliciously creamy, super easy One Skillet Gluten-Free Alfredo Basil Pasta gluten-free healthy dinner recipe for years. It's a staple in my house and is always requested by my family.
There are so many benefits to eating pasta. One of the biggest is that it's one of my favorite comfort foods. There aren't many things better than a big bowl of pasta smothered with the best pesto sauce I can muster up in my kitchen. It's definitely worth all the calories and a few extra pounds, which sounds like a for sure thing when I make this particular quick dinner recipe.
This One Skillet Gluten-Free Alfredo Basil Pasta quick dinner recipe requires only one skillet and is gluten-free. It's easy and quick to make, healthy, a great family dinner idea, and comes with a hearty serving of protein for the family.
I feel like a master chef when I make this – AND the cleanup is simple, too! Just one large skillet and a bowl are needed for this tasty and adorable dish!
This One Skillet Gluten-Free Alfredo Basil Pasta Dinner Recipe is the perfect meal for those nights when you just don't know what to make for dinner. This recipe contains only seven ingredients plus salt and pepper, no long list of ingredients, just simple ingredients you can find at any grocery store. Click here for the full recipe.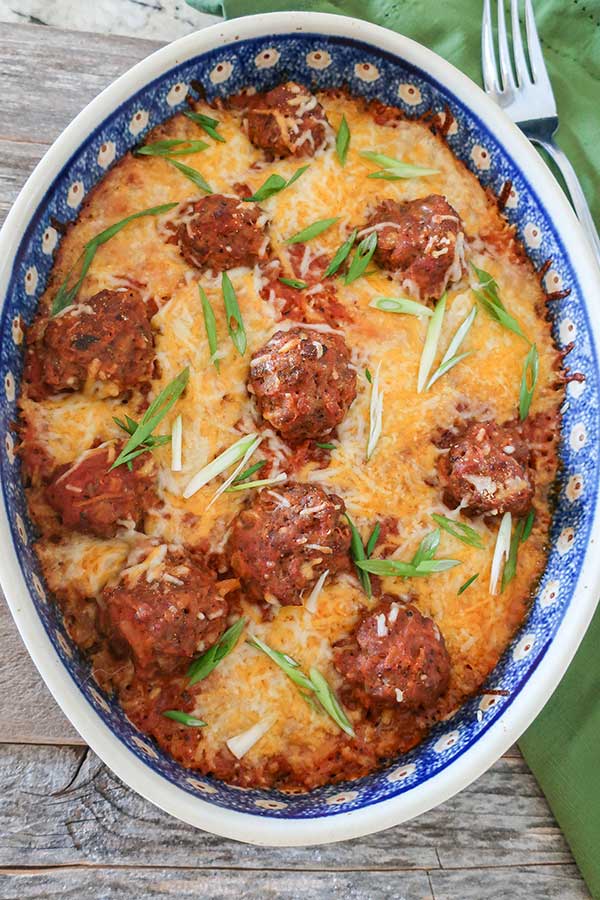 Simple Baked Italian Meatballs and Rice Casserole
I love a one-dish dinner, and this easy Italian Meatball and Rice Casserole is one of my all-time favourites!
This gluten-free Italian meatball and rice casserole quick dinner recipe is a comforting meal that is ideal for midweek suppers. A rice dish like this is an excellent addition to a busy family routine with minimal effort.
The best part, you can get creative with your rice casserole, add cheese, vegetables to the sauce, or cooked grains – this is a really forgiving rice recipe that produces winning results every time.
This Italian gluten-free healthy dinner containing rice is the best of both worlds, a comforting meatball and rice dinner with a very Italian feel that will be ready for your taste buds in about an hour. The full recipe is waiting for you here.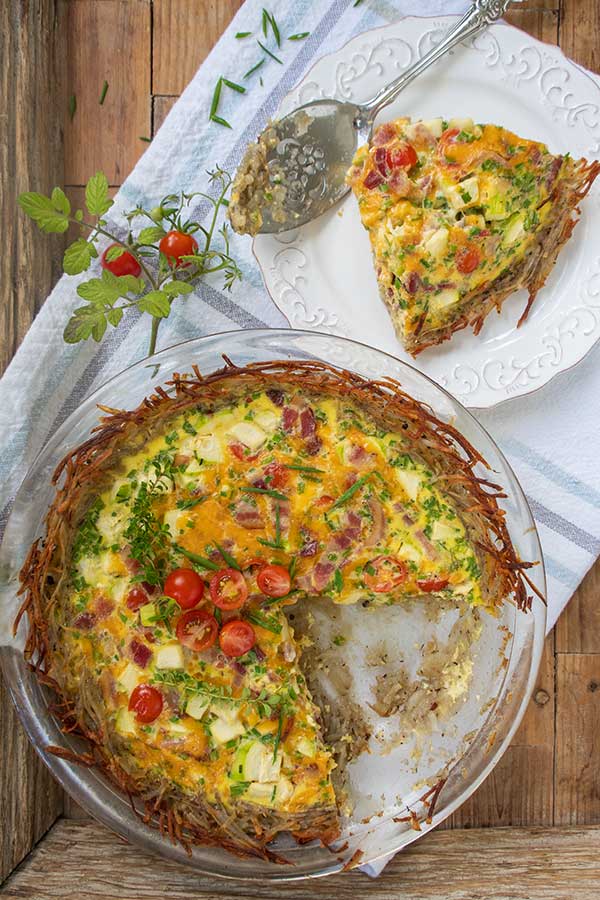 Gluten-Free Potato Crusted Quiche
When you have food intolerances and are forced to eat gluten-free, you expect that there will be some cost associated. However, this potato crusted quiche serves as a great example of a gluten-free healthy dinner that is good for you!
Quiche is one of those dishes that I always thought was far too complicated to make. A crust with cheese and eggs, how the heck do you make a pie crust with quiche? Fear not, my friends.
You can make this super easy gluten-free potato crusted quiche, and it tastes just as delicious.
This Potato Crusted Quiche, an easy gluten-free healthy dinner recipe is so delicious it'll make you want to eat more dinner. That's because this crusty potato crusted quiche has everything. Creamy, savoury custard, and crispy potato crust… you have my attention! Let's check this one out.
conclusion
Gluten-free healthy dinner recipes are hard to come by but not here. We take our time, do the research and organize for you the best gluten-free recipes, whatever your taste buds desire – just take a look at our selection of healthy gluten-free dinners!