10 Popular Gluten-Free Scone Recipes
Savoury and sweet gluten-free scones are always popular. Whether you are serving the scones with afternoon tea or with your morning coffee, they are considered a delicious treat.
Authentic scones originated in England and are often served with cream tea. The British scones are relatively plain and served with clotted cream and marmalade.In North America, gluten-free scones are very popular with morning coffee.
One of the great things about gluten-free scone recipes, they are effortless and can be made with just a few basic ingredients such as butter, sugar, flour, baking powder, eggs and milk.
However, by adding various add-ins, you can convert a plain gluten-free scone into a delicious hearty sweet or savoury snack. Some add-ins for sweet scones are berries, raisins, nuts, and oats, often glazed.
Gluten-free savoury scones, the add-ins vary between different cheeses, bacon, chives, onions, herbs, ham, sundried tomatoes and just about anything you desire.
10 Popular Gluten-Free Scone Recipes
Today I would like to share our 10 most popular gluten-free scone recipes. Again, the recipes are effortless, and the texture and flavour of the gluten-free scones are outstanding.
If you love scones, you will cherish these Gluten-Free Cranberry Oat Scones. They are buttery, lightly sweetened, spiced with nutmeg and cinnamon and filled with slightly tart cranberries. The mix of ingredients in these scones creates a better scone than the one you would get from a bakery.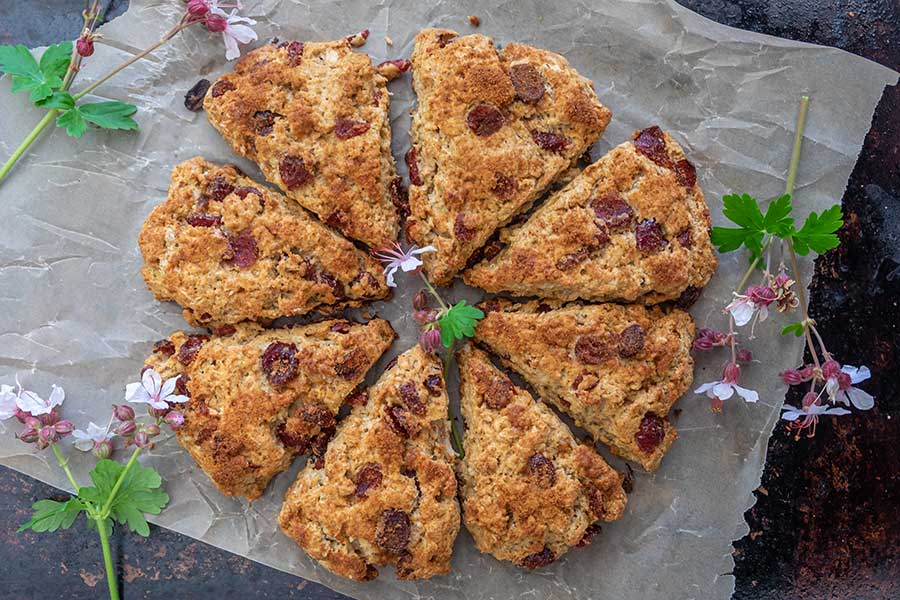 Indulge in these gluten-free currant scones for Sunday brunch or anytime snack. The recipe comes together fast and easy, making it perfect for everyday baking. I used currants in this recipe, but you can use raisins or dried fruit of your choice. The best way to serve gluten-free scones is when they are slightly warm. Enjoy!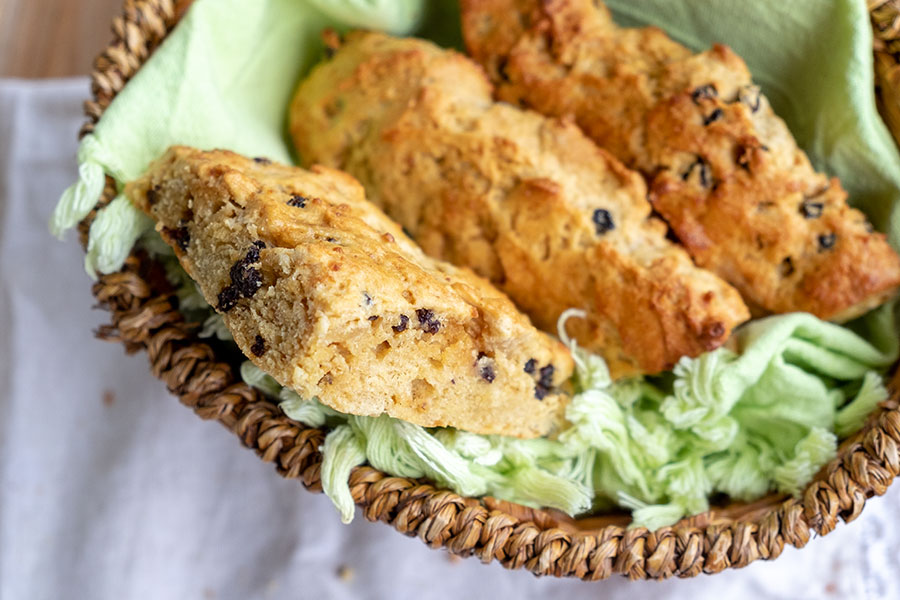 a flaky scone is a thing of beauty, especially when they taste cheesy. These savoury scones are pretty special and sure to please. They are made with Manchego cheese, caramelized onions with red pepper and flavoured with chili pepper. I can say they have a subtle Spanish flavour. The cheese has a buttery, nutty flavour with slight piquancy and melts beautifully.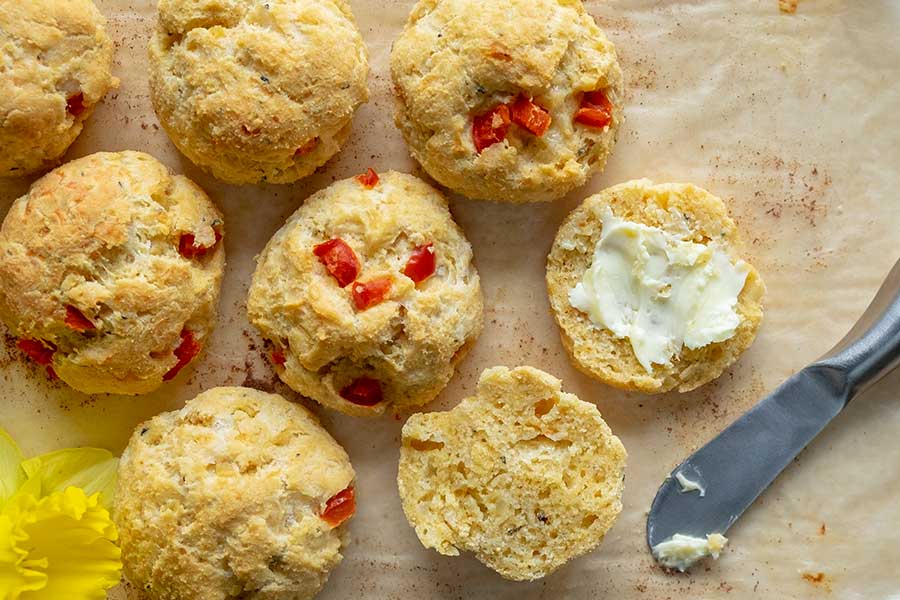 For an exceptional savoury scone, these Gluten-Free Bacon Scones are just the thing. Moist, light and tender scones are brimming with fresh bacon bits. How does that sound? Trust me, they will melt in your mouth. Who needs bacon when you can enjoy it in a scone.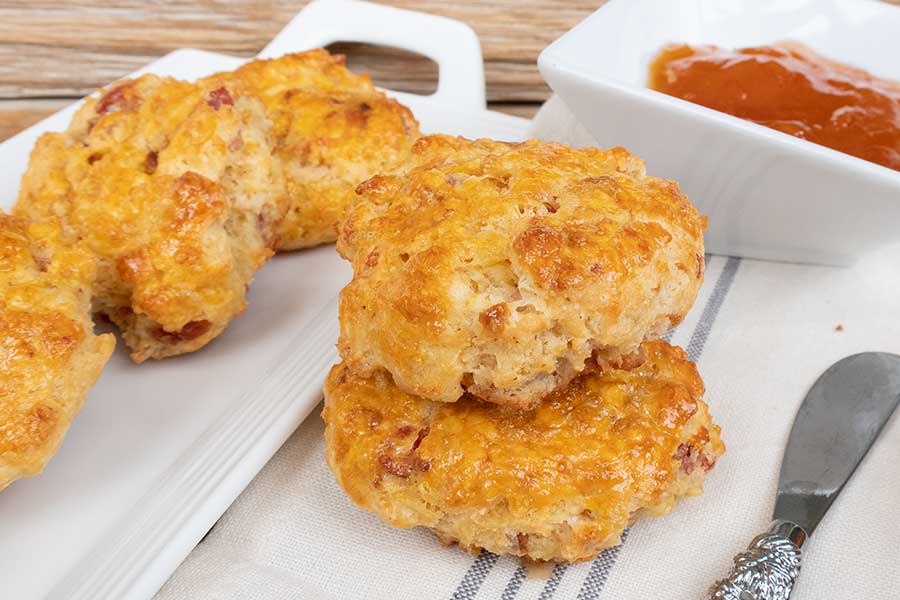 These gluten-free pumpkin cranberry scones are soft, buttery and finished with the most delicious nutmeg glaze. These sweet gluten-free scones are undoubtedly my favourite snack. In this recipe, I made them in a pie dish. So, instead of forming a circle and then cutting the dough into separate wedges, I baked them in a pie dish. So, less mess, super easy, and they turned out perfect.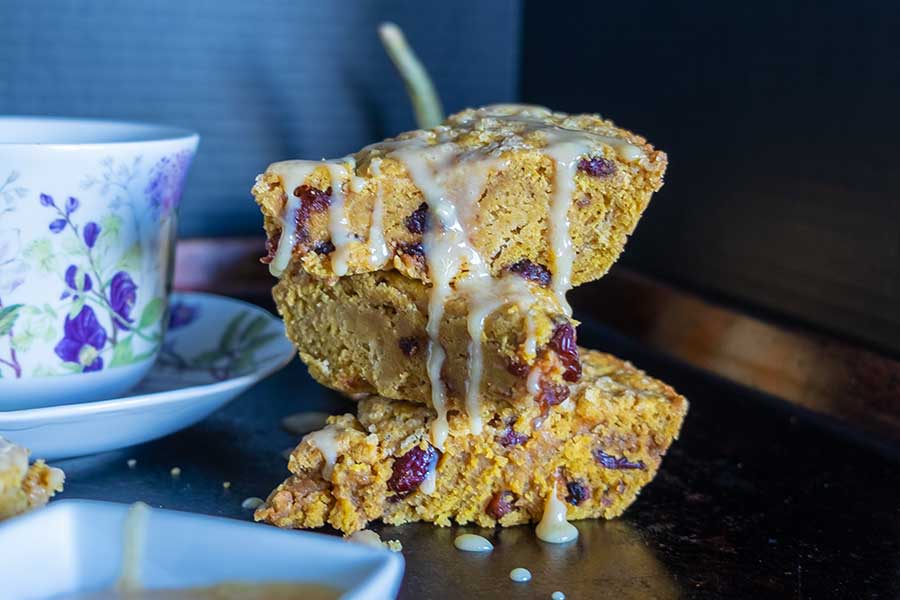 Sure to be a hit at breakfast, these gluten free scones are super cheesy with a hint of rosemary and green onions. These delicious scones make a perfect addition to Sunday brunch or an afternoon snack. To make this easy recipe, all you need is one bowl for easy cleanup. Serve the scones with eggs or top with fresh tomatoes. Gluten free baking doesn't get any easier than this!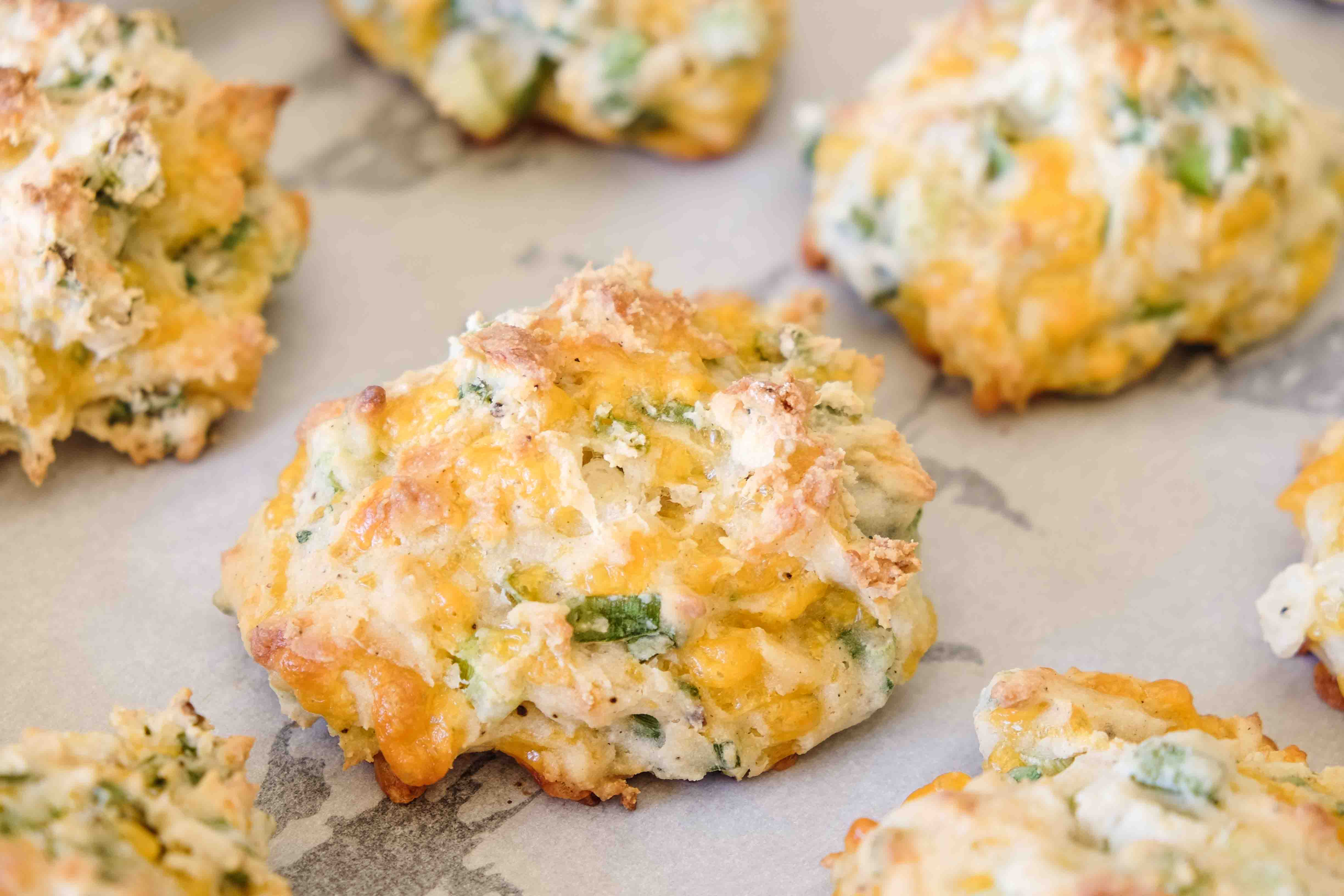 These country-style savoury yam scones are tasty with that perfect scone texture. These savoury yam and cheese scones are mouthwatering when served warm. This is a healthier version of a gluten-free savoury scone.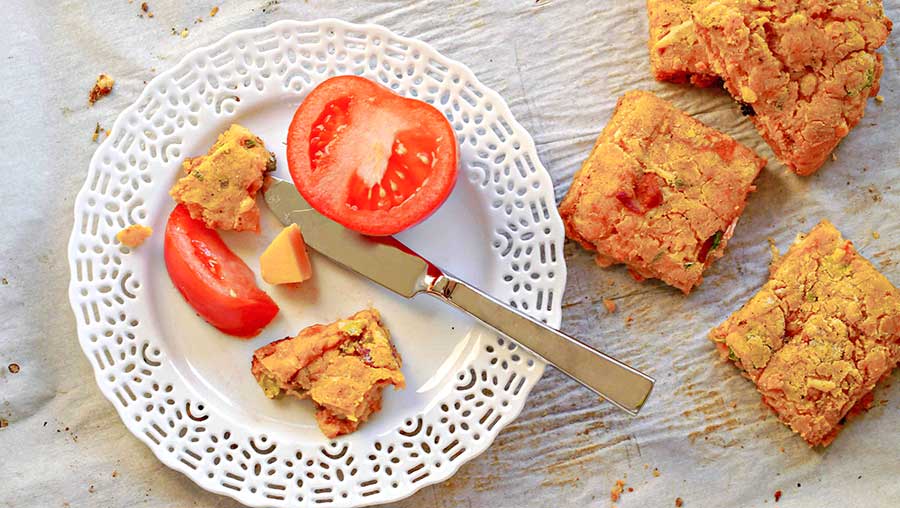 A classic Gluten-Free Maple Oat Nut Scone that tastes better than the one with gluten. Honestly, this gluten-free maple oat nut scone is so so good! Sometimes you don't need a whole lot of techniques to make something special like these scones. The earthy maple oat nut scone makes coffee time perfect! However, think brunch how much better it can be when you include these sweet gluten-free buttery scones.
Savoury Gluten Free Rustic Bacon and Cheese Scones are always a big hit at our house. When it comes to gluten free baking, there is nothing simpler to make than gluten free scones. In this recipe, the three basic ingredients are bacon, cheddar cheese and green onions. The incredibly cheesy scones have just the right amount of crispy bacon, and they are mildly flavoured with fresh green onions.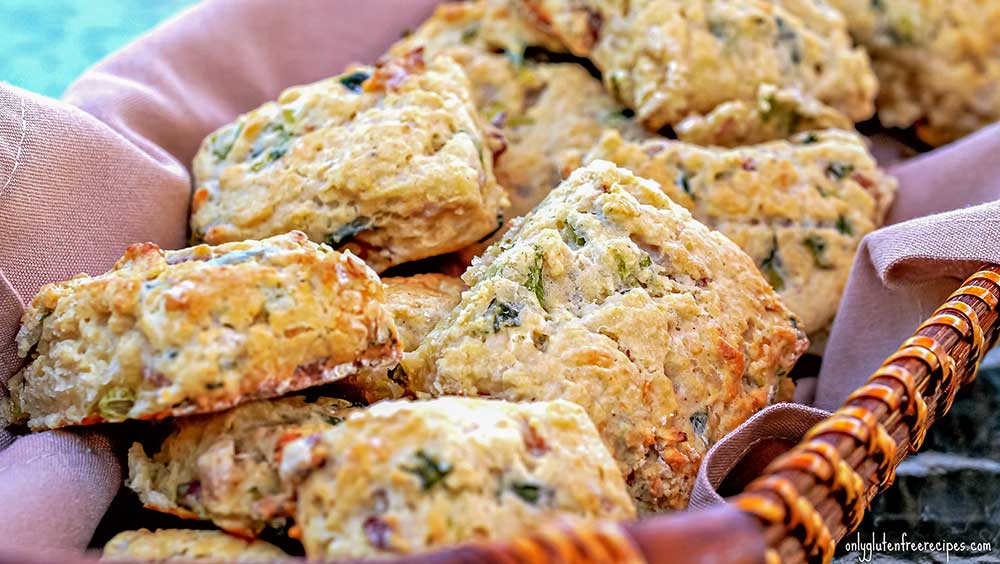 There is something about mini scones, you can snack on them or have them instead of bread. These cheesy scones have a subtle savoury flavour with melted cheese and just enough chives to make them scrumptious.
Next time you bake a delicious gluten-free scone make some home made Mixed Fruit Summer Jam or Cherry Chia Jam. Both of these gluten-free jams will compliment the tasty scones.
Affiliate Disclosure: Only Gluten-Free Recipes is a participant in the Amazon Services LLC Associates Program, an affiliate advertising program designed to provide a means for sites to earn advertising fees by advertising and linking to amazon.com. Please check out my sponsorship and disclosure policy page for more details