Gluten Free Pie Crust Cookies
Published on Mar 01, 2023
by
Kristina Stosek
Prep Time:

15 minutes
Cook Time:

15 minutes
Serves:

16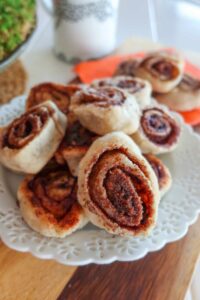 ​This post may contain affiliate links, please see our
privacy policy
for details
Gluten Free Pie Crust Cookies are a delicious treat when you crave a pie but want to keep it small and simple. This recipe is for a gluten free delicious treat when you crave a buttery pie crust with sweet or savory filling but in a cookie form.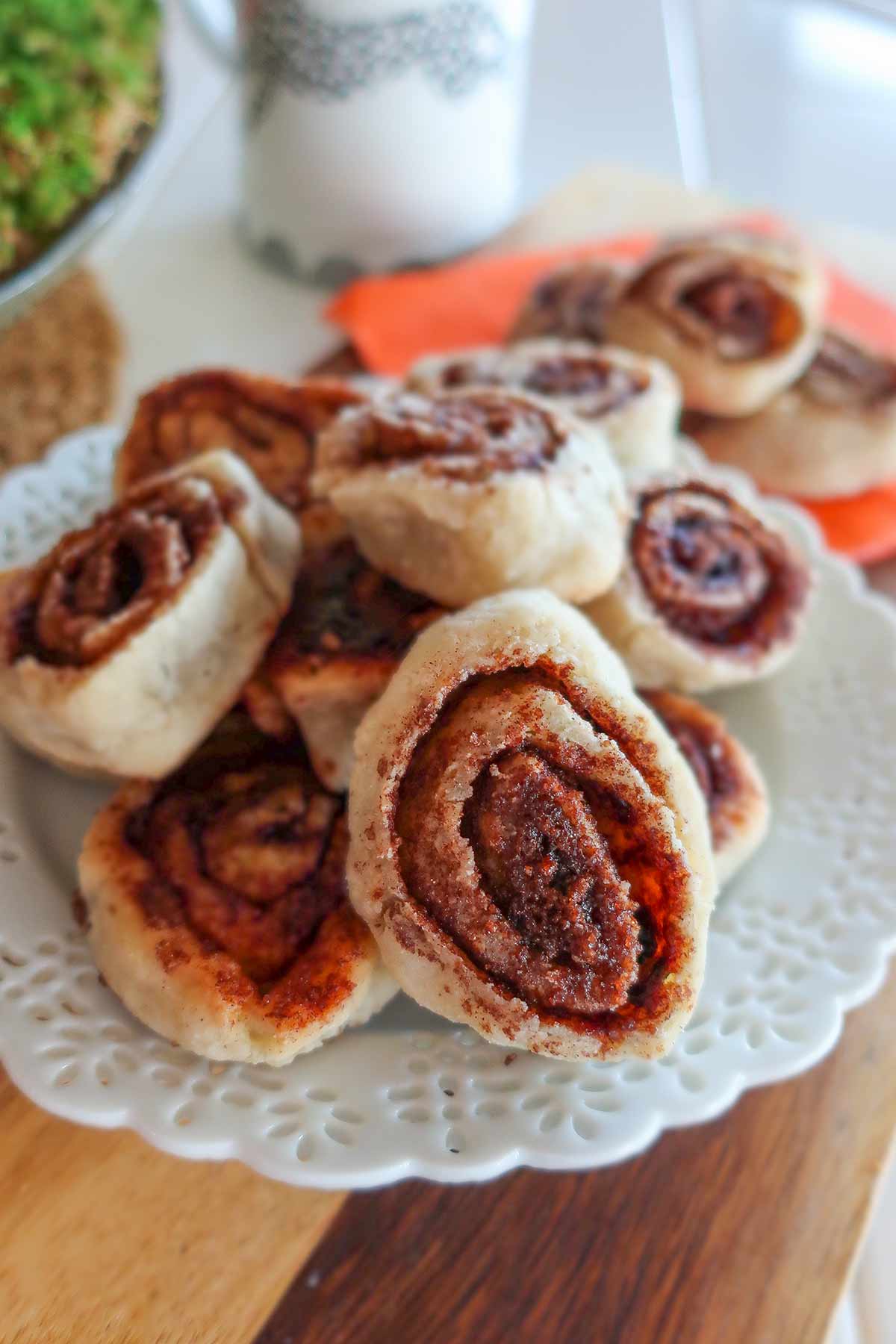 Easy gluten free pie crust cookie recipe
The pie crust cookies have the same texture and flavor as regular pie crust and are easy to make! All you need is a basic gluten free pie crust dough and cinnamon sugar.
use leftover pie crust dough
Next time you make a pie, use the leftover pie crust dough and make a few cookies with your favorite filling. This cookie recipe is great for using leftover pie crust dough.
Since we are talking about pies, why not check out our 3 favorite pie recipes?
What is a pie crust cookie?
A pie crust cookie is, simply put, a cookie made using pie crust dough. First, the dough is rolled out and sprinkled with cinnamon sugar or your favorite filling. Then the roll is sliced into cookies and baked.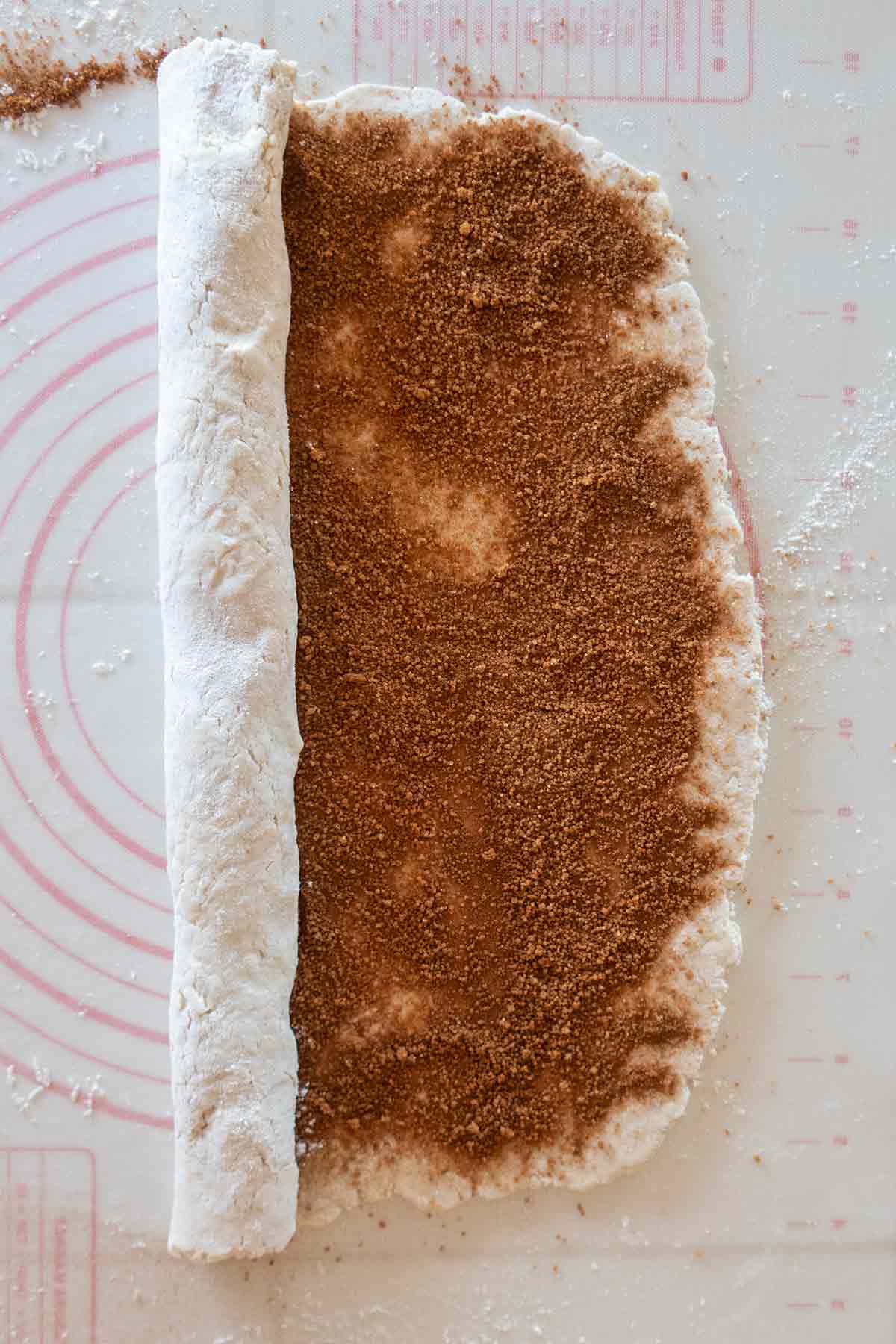 Various fillings for pie crust cookie
One of the best things about using a gluten free pie crust is that you can fill it with any filling you like. So whether you prefer sweet or savory, here are just a few ideas to get you started:
cinnamon sugar
Nutella spread
cream cheese and herbs
jam or preserves
bacon bits and shredded cheese
The most popular flavor for pie crust cookie
Pie crust cookies have many flavours, but the most popular flavour is brown sugar and cinnamon. The kids love them, and they taste like mini cinnamon buns. YUM!
What is the texture of gluten free pie crust cookie?
Think of the cookie as a flaky, buttery pie crust rolled with a sweet or savory filling.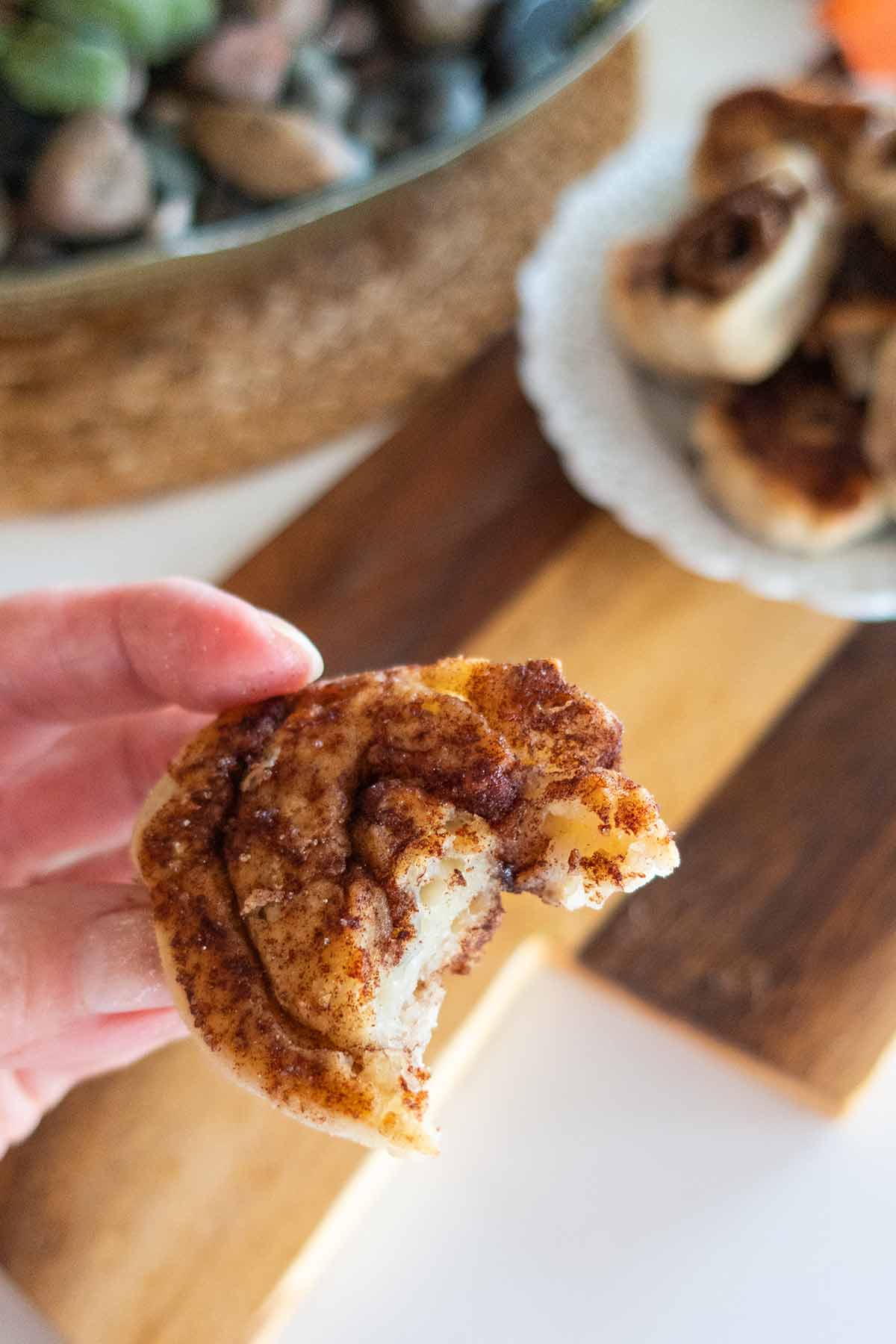 Dips for gluten free pie crust cookie
When the cookies are freshly baked, they are perfect just the way they are because they melt in your mouth. However, most baked gluten free goods can become a little dry the next day. So for an added twist, serve them with a chocolate dipping sauce, a side of vanilla bean ice cream, drizzle them with vanilla icing, or dip them in coffee, tea or hot chocolate.
If you make savory pie crust cookies, dip them in a warm cheese sauce. The savory version makes for an excellent gluten free appetizer for a large crowd.
How do you store gluten free pie crust cookies?
These gluten free cookies are best when they are freshly baked. However, you can store them in an airtight container at room temperature for 2 – 3 days. And if needed, you can warm them up the way you would a pie.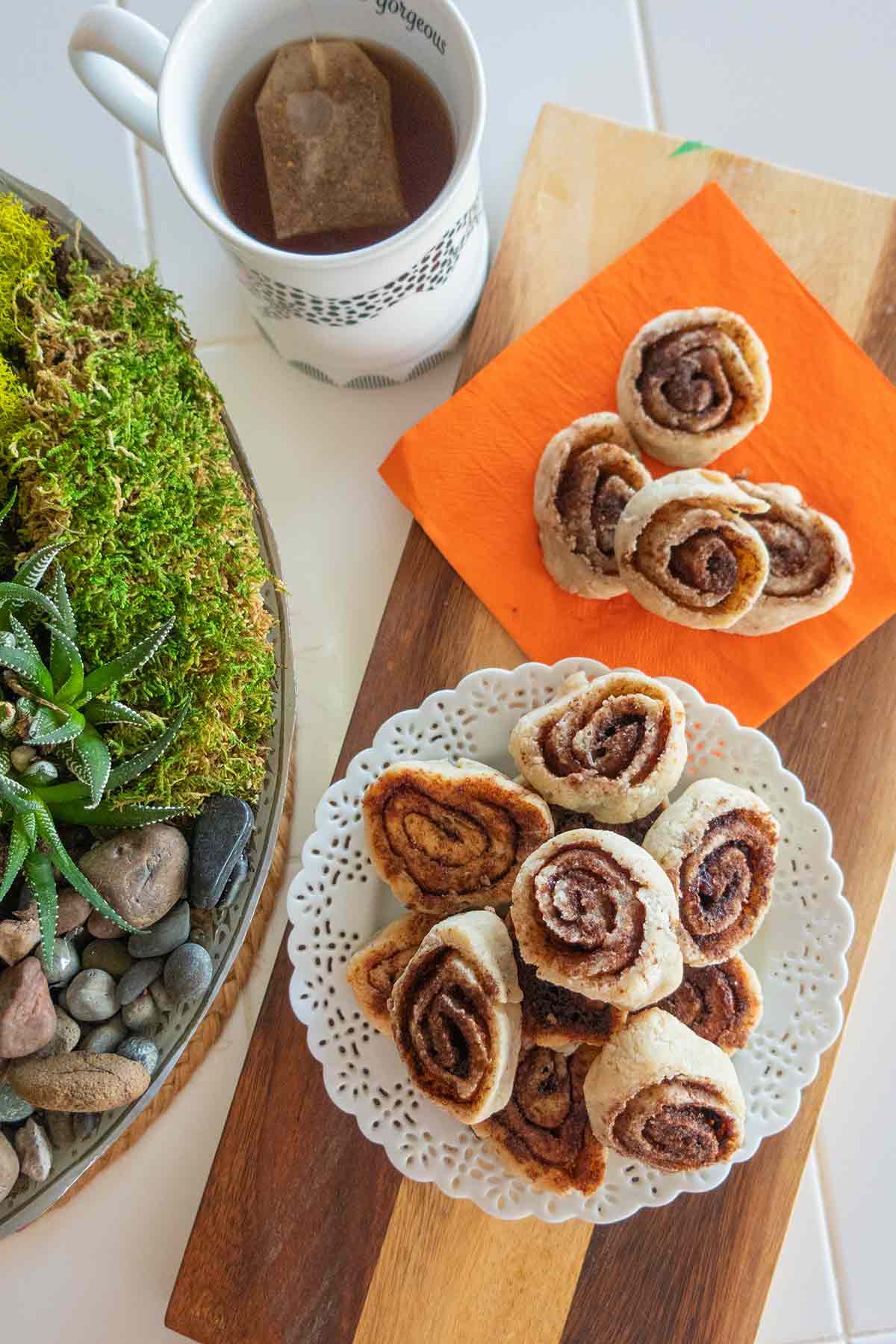 Why do we love pie crust cookies?
There are many reasons to love pie crust cookies. For one, they are incredibly versatile. You can make them sweet or savory, depending on your mood. They are also an excellent way to use up leftover pie crust dough.
Lastly, pie crust cookies are simply delicious and take little effort to make. And if you're short on time, you can even cheat by using store-bought gluten free pie crust dough!
The flaky, buttery texture is irresistible, and the pie crust cookies can be decorated with icing or dipped in a chocolate sauce. Or for savory cookies, dip them in a warm cheese sauce.
Let's Connect!
Be sure to FOLLOW US on FACEBOOK and PINTEREST.
Many thanks!
Kristina xx
Gluten Free Pie Crust Cookies
Published on Mar 01, 2023
by
Kristina Stosek
Instructions
1.

Preheat oven to 350 F and line a baking sheet with parchment paper

2.

On a lightly floured working surface, roll out the pie dough into about 12 by 8 inch rectangle, lightly dusting the dough with flour as needed. If your pie dough is frozen, defrost it in the fridge overnight, then bring to room temperature for 15 minutes or until you can roll it out

3.

Mix brown sugar with cinnamon and sprinkle evenly over the entire rolled-out dough. Save 2 tablespoons of the cinnamon sugar for topping.

4.

Starting at the long end, firmly roll into a log. At this point you can wrap it with plastic wrap and place it in the fridge until ready to bake

5.

Slice the log into about 1/2 inch thick rounds and place on the prepared baking sheet leaving about 1 inch between cookies. This will allow the cookies to bake evenly all over. Sprinkle the tops with the remaining cinnamon sugar

6.

Bake for 15 - 18 minutes until the tops are golden. Cool on the baking sheet for about 5 minutes, then transfer to a cooling rack

7.

Serve as is, or top with icing, chocolate sauce or powdered sugar
Leave a Comment
Kristina
Lorraine, there is a link under the ingredients to the pie dough
Do you happen to have a recipe for the pie dough? Also looking for one for bread and bannock?