Gluten Free Lemon Chess Pie
Published on Feb 17, 2023
by
Kristina Stosek
Prep Time:

10 minutes
Cook Time:

45 minutes
Serves:

9-incch pie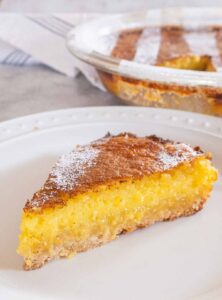 ​This post may contain affiliate links, please see our
privacy policy
for details
Have you ever had one of those cravings that just won't quit? Something sweet, tangy, and so delicious that it sounds like you can find it only in a bakery? Gluten Free Lemon Chess Pie is one of those desserts, and you can make it at home in no time using less than ten ingredients.
This very best easy-to-make recipe is the perfect balance of sweet and tart. It's also gluten free, and we have included a dairy-free option for those with dietary restrictions. Another pie I highly recommend is the Gluten-Free Coconut Lemon Custard Pie.
What is traditional chess pie?
Chess pie is a dessert with a custard-like filling with a crunch of cornmeal and a simple crust. The filling for this pie typically consists of sugar, eggs, butter, milk, cornmeal and flour. The pie is baked until it is golden brown and the filling is set.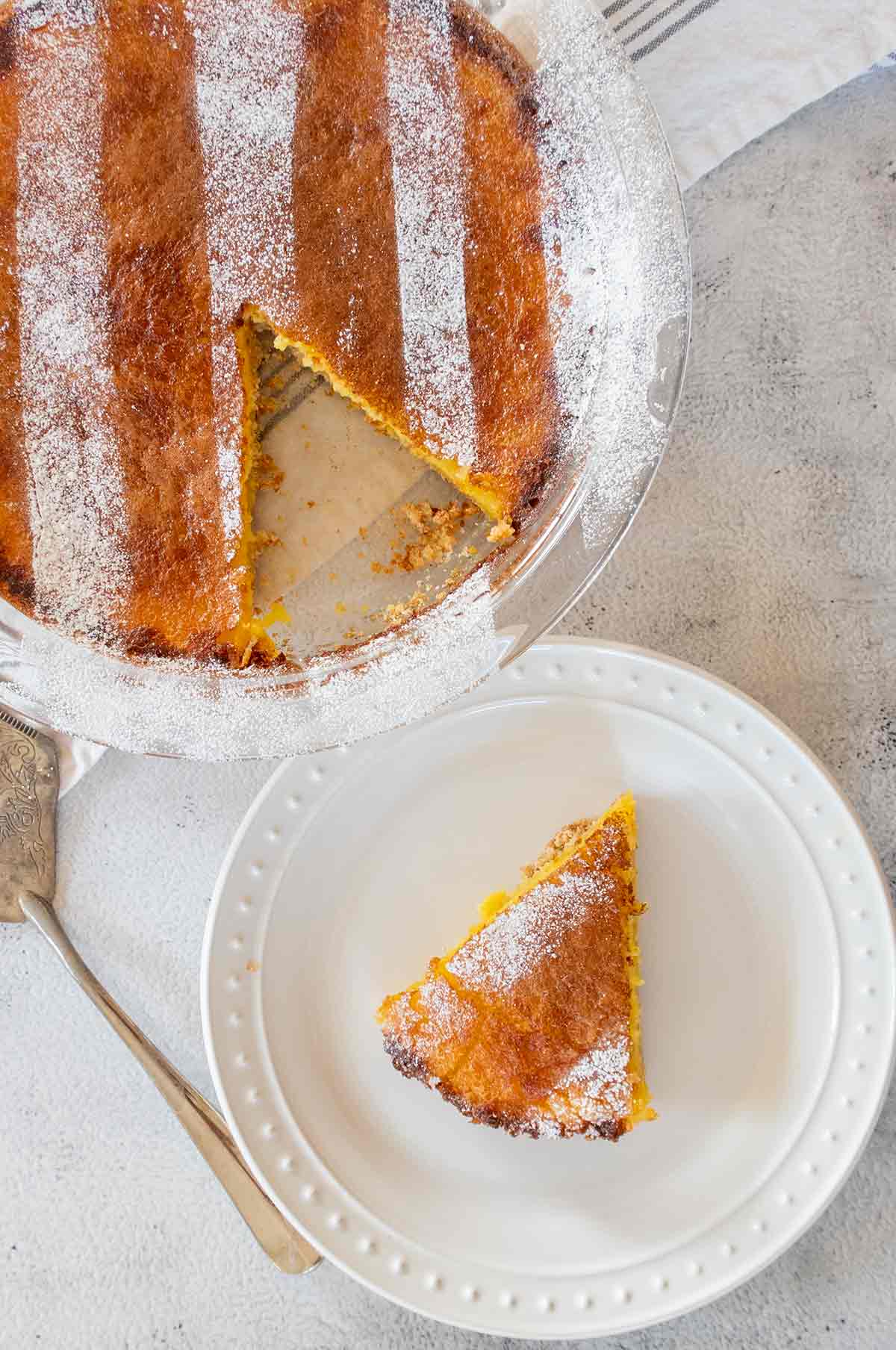 what does this lemon chess pie taste like
This Southern dessert resembles a custard-like pie with a tart and sweet flavor. The base is a melt-in-your-mouth shortbread crust, and the two layers go exceptionally well together.
The key ingredient in this gluten free chess pie recipe is fresh lemon juice, which gives the dessert its characteristic tart flavor. However, butter and sugar are also important components of the pie filling. Eggs are also essential to the filling as they help to thicken it and give it a custard-like texture.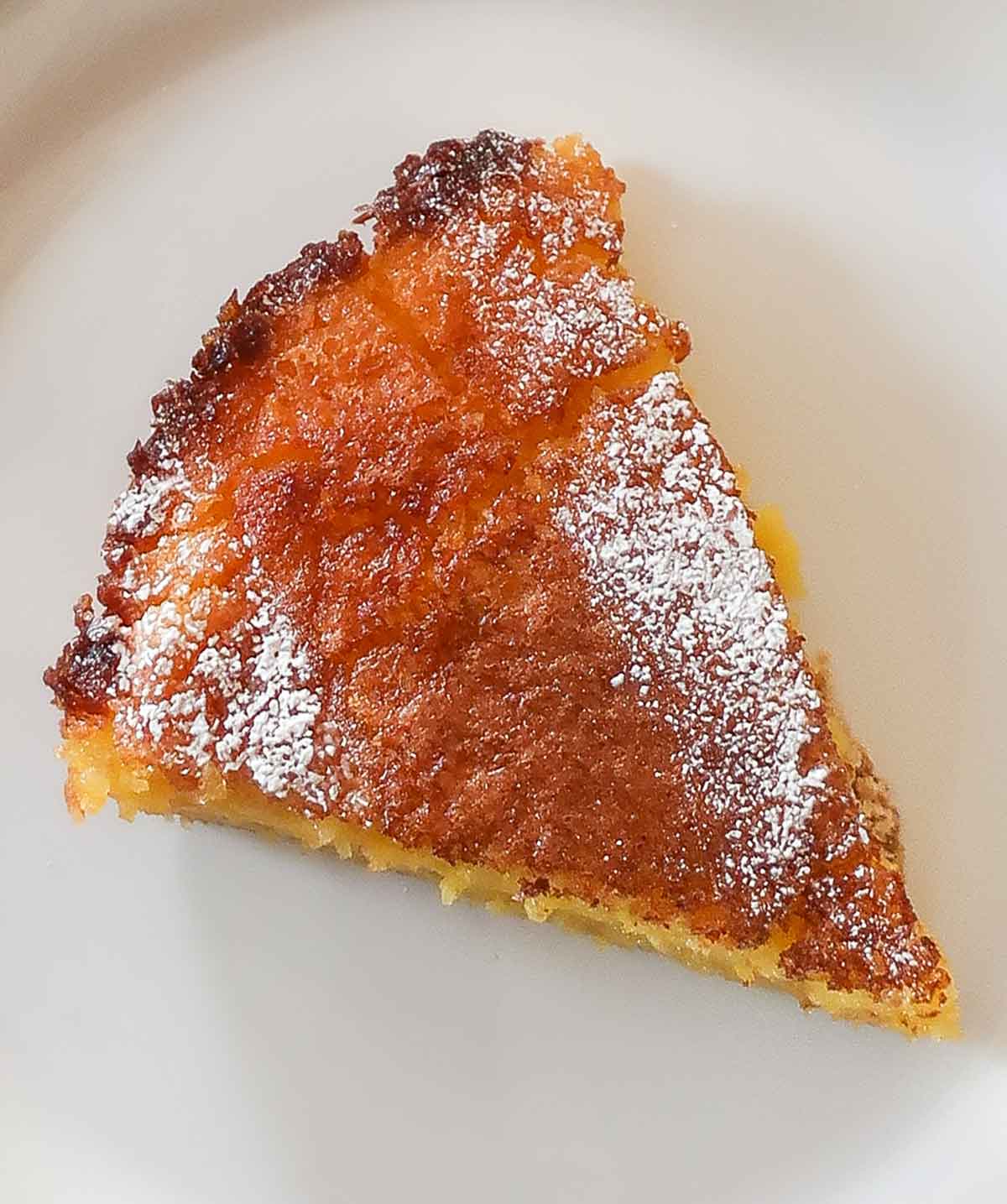 Can I make chess pie dairy-free?
Yes, you can make chess pie dairy-free! In this lemon chess pie recipe, replace the butter with vegan butter. I found vegan earth balance butter worked the best in this recipe. We tried coconut oil, but it changed the flavor, and the texture was different.
If you are using milk in this recipe, we found almond milk the best replacement. Another dairy-free dessert recipe you may want to try is the Gluten-Free Key Lime Squares.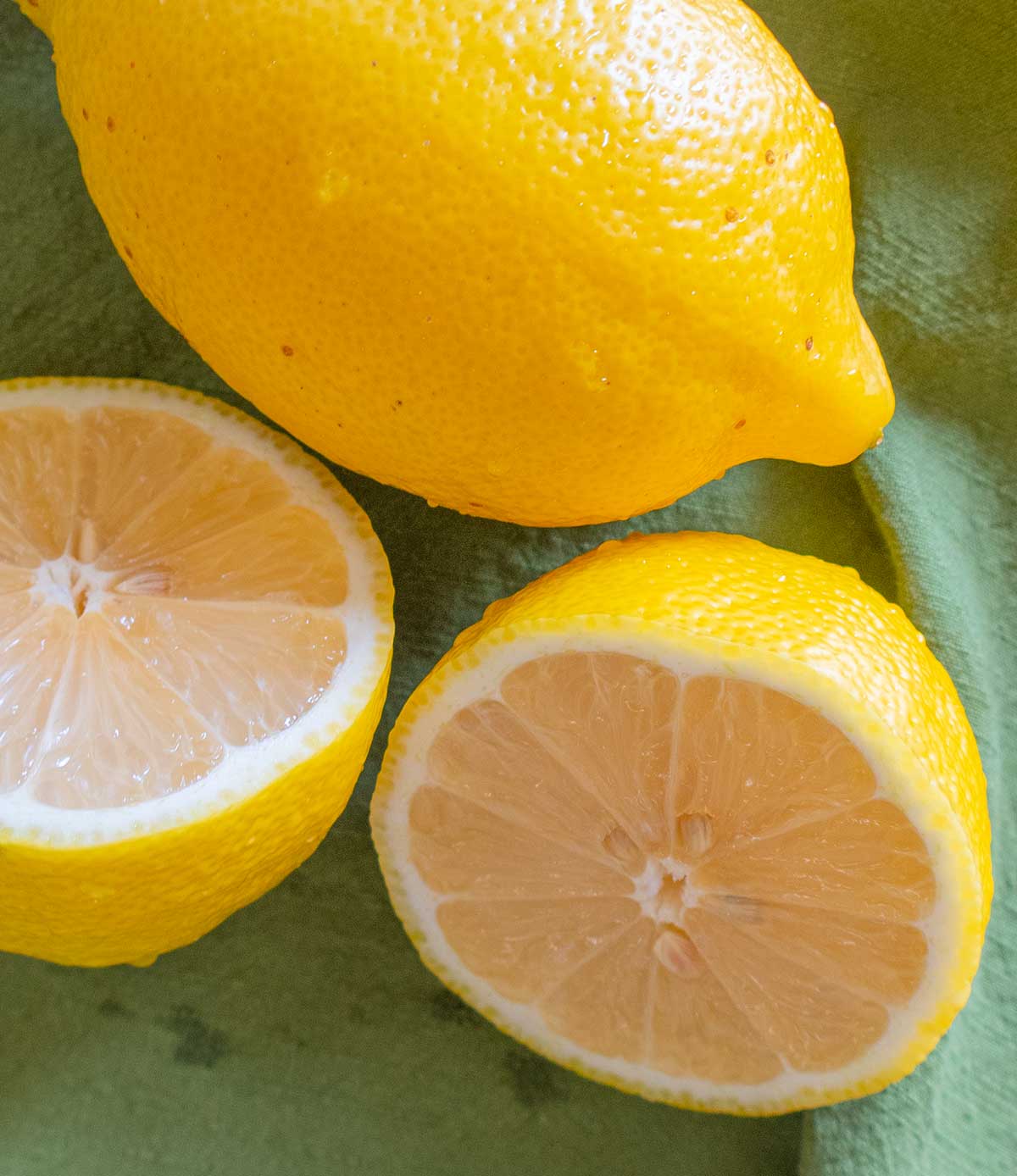 fresh lemon juice vs bottled lemon juice
Please do not substitute freshly squeezed lemon juice for bottled juice. The fresh lemon flavor is what makes this gluten free lemon chess pie. Unfortunately, the bottled version doesn't come even close in terms of flavor.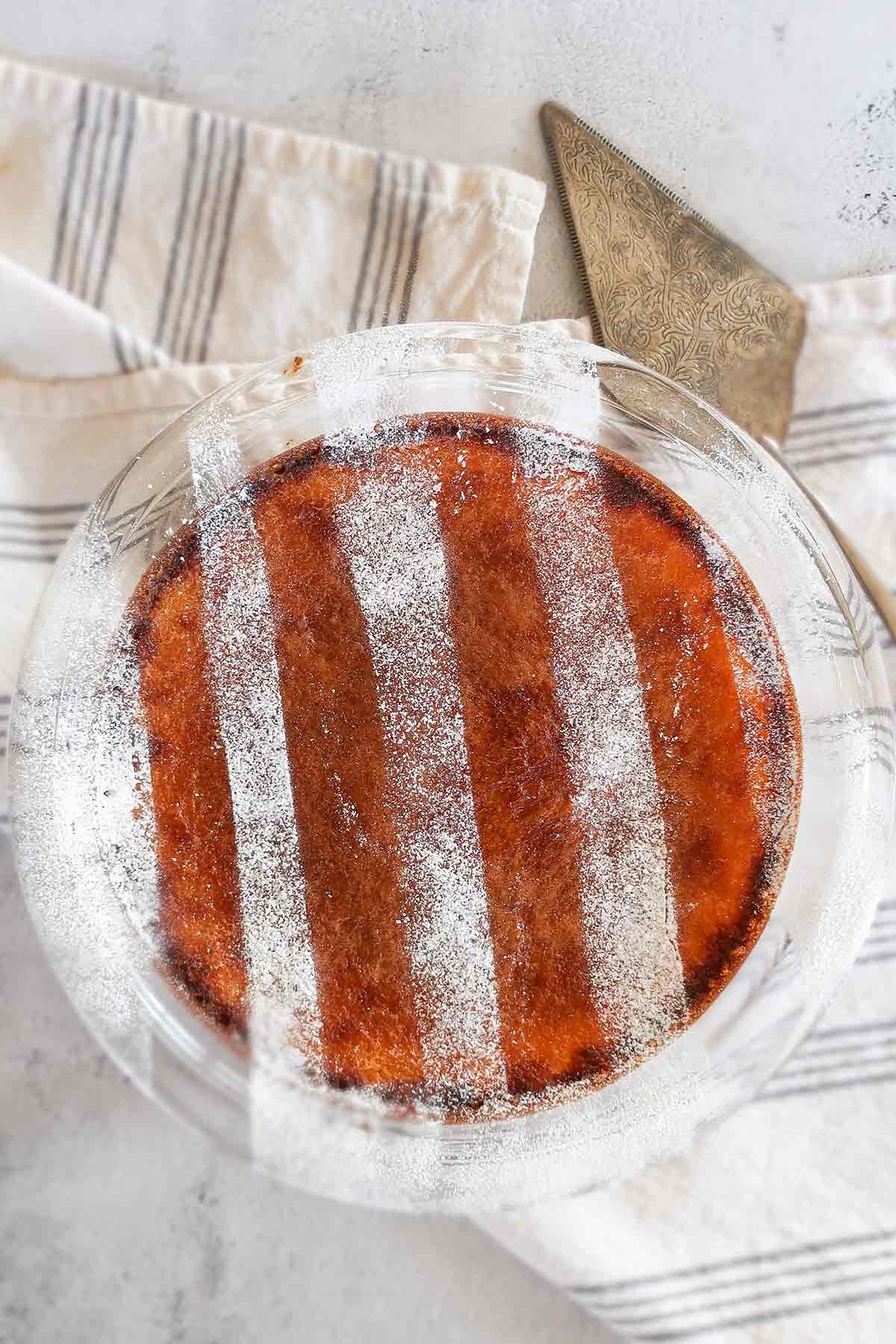 How can you tell if a chess pie is done?
You'll know the pie is ready when the center no longer jiggles, and the pie has a rich golden-brown color. If there is still a slight jiggle to the filling at the end of the baking time, continue to bake until the custard fully sets.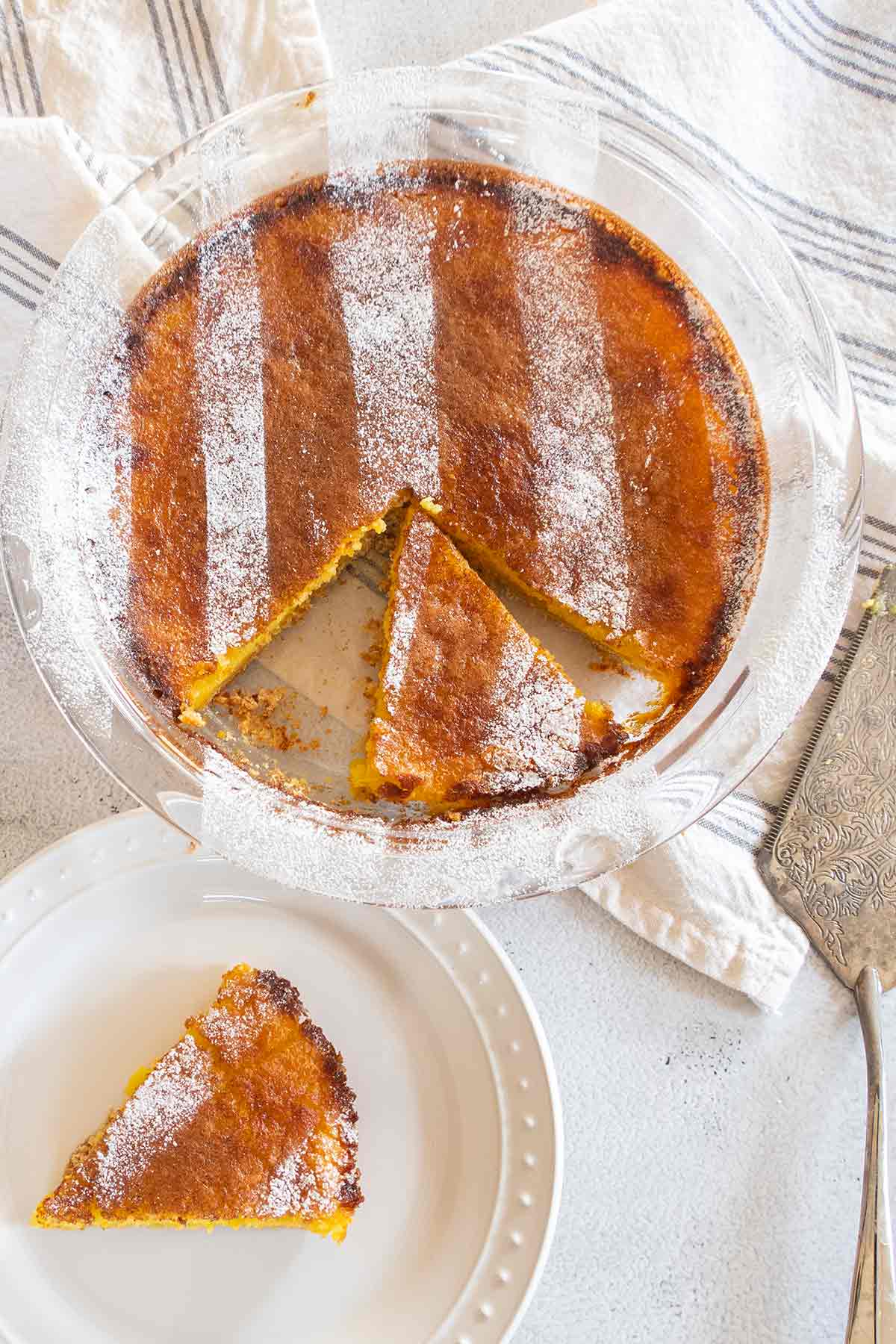 variations of the chess pie recipe
Buttermilk Chess Pie: Replace lemon juice with buttermilk
Coconut Chess Pie: Add one cup of unsweetened shredded coconut
Vanilla Chess Pie: Replace lemon juice with milk and add one teaspoon of pure vanilla extract
Toppings for chess pie
Various toppings can be used for chess pie to make the dessert more special. Some of the most popular toppings include:
-Whipped cream
-Fresh berries
-Powdered sugar
-Chocolate shavings
-ice cream
How to store chess pie
First, allow the pie to cool completely before storing it in an airtight container. Once it is cooled, you can keep it at room temperature for up to two days or in the refrigerator for up to five days.
Can you freeze gluten free chess pie?
Some gluten free baked goods should not be frozen because they will crumble once they are defrosted. However, gluten free lemon chess pie freezes beautifully.
To defrost the chess pie, place it in the refrigerator overnight before serving. Chess pie can be served at room temperature or chilled.
There's nothing more nostalgic than a slice of freshly baked southern pie. The sweetness and tartness in the filling, and the buttery goodness of the crust, make one delicious pie.
Some food for thought before reaching for that next slice of pie, this homemade gluten free lemon chess pie will beat even one from your favorite bakery.
Gluten Free Lemon Chess Pie
Published on Feb 17, 2023
by
Kristina Stosek
Instructions
1.

Preheat oven to 350 F and generously grease a 9-inch pie plate with butter

2.

PREPARE THE CRUST; In a medium bowl, mix flours, sweetener, butter, water and salt. Gently press the mixture onto the bottom of the pie plate (not the sides) and bake for 10 minutes. Remove from the oven and cool while preparing the filling.

3.

PREPARE THE FILLING; In a mixing bowl, beat eggs with sugar for 3 minutes. Add remaining ingredients and mix until smooth. The mixture will be thin.

4.

Pour into partially baked crust and bake until the center is no longer wiggly and the pie has a rich golden-brown color. It takes about 45 - 50 minutes. Cool completely, then add desired toppings if you wish
Leave a Comment
such an easy recipe and the pie turned out perfect
Kristina
Alene the rice flour is in the filling, you can use coconut flour for the 1 tbsp. rice flour
Delicious, will make it again.
the pie turned out perfect and such an easy recipe, my 14 year old made it.
Hi! This is beautiful but I have never had a chess pie. That is probably because I'm not southern. However, anything lemon is something I love. I cannot eat rice at all so I will have to change your blend because they all have rice flour in them. I have some good blends without rice flour. Do I actually need the 1 tb of rice flour later in the recipe? That is my bigger problem. It's a great recipe and I am hoping I can use it elsewhere. Thank you!