30 Minute Cajun Chicken Pasta – Gluten-Free
Published on May 07, 2022
by
Kristina Stosek
Prep Time:

15 minutes
Cook Time:

20 minutes
Serves:

4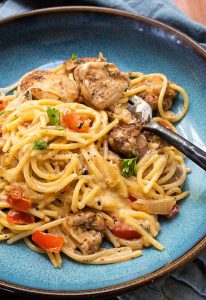 ​This post may contain affiliate links, please see our
privacy policy
for details
This 30 Minute Cajun Chicken Pasta dinner is everyone's favourite. Creamy pasta with bell peppers, garlic, parmesan, cajun spices and a drizzle of fresh lemon juice. The chicken is well seasoned with classic cajun spices and adds extra spiciness to every bite.
This gluten-free cajun-inspired pasta recipe is one of those dishes you know you will love. The sauce's creaminess seasoned with cajun spices makes this pasta dish outstanding! Every bite is filled with creamy pasta, extra tasty pieces of chicken, mild spiciness and a drizzle of fresh lemon juice. It's an amazing combo of deliciousness. I promise!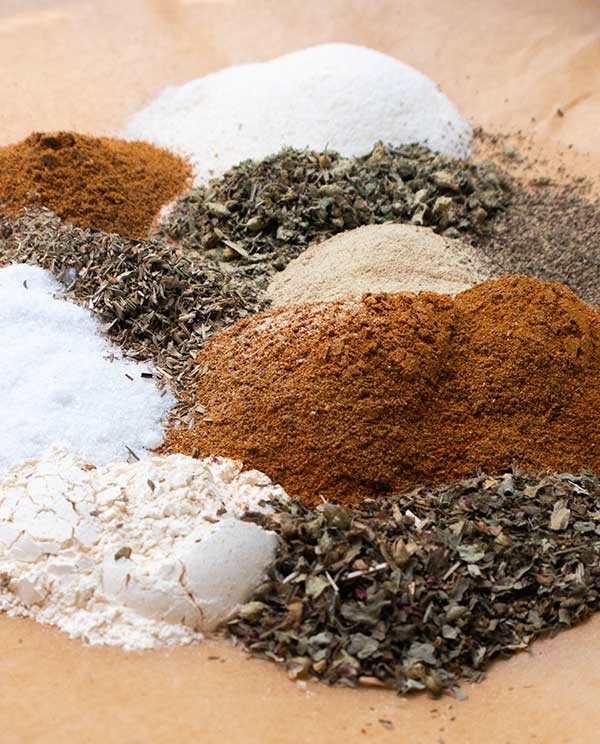 What is Cajun food?
Cajun does not mean spicy. The food is a combination of French and Southern cuisine found in Louisiana. The flavour combines many spices making the food robust and often spicy.
The spiciness should not overpower the flavour. However, the food is always made with various herbs and spices and is very flavourful. Some of our favourite gluten-free cajun recipes are, sheet pan cajun chicken with roasted veggies, the Louisiana style crispy parmesan chicken pasta, and the vegan dirty rice.
Homemade gluten-free cajun seasoning recipe (1 1/4 cups)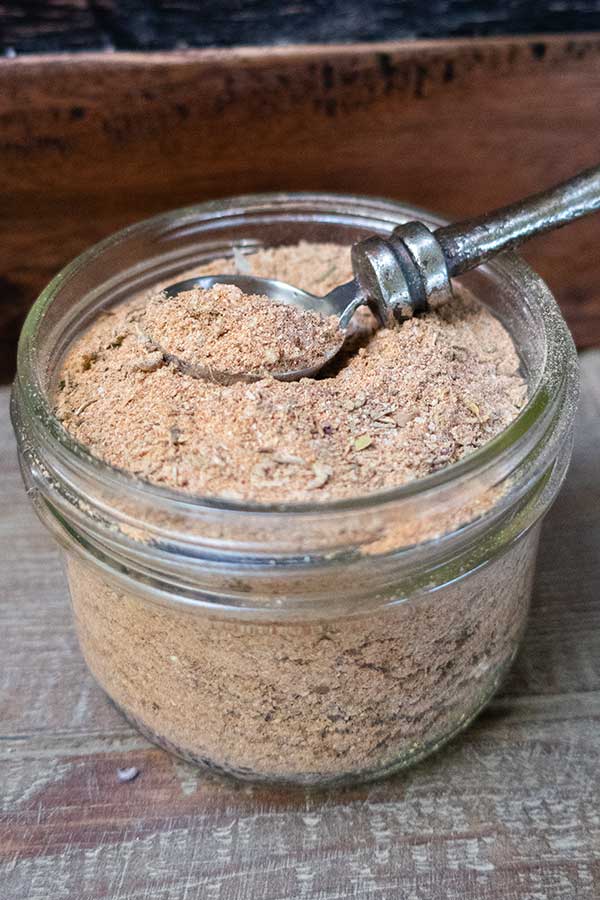 5 Tbsp. GF paprika
2 Tbsp. GF onion powder
2 Tbsp. GF garlic powder
2 Tbsp. GF dried basil
2 Tbsp. GF dried oregano
1 Tbsp. GF dried thyme
1 Tbsp. GF cayenne pepper
1 Tbsp. GF ground black pepper
1 Tbsp. GF ground white pepper
2 Tbsp. Sea salt
Whisk together to combine
4 steps for a 30 minute cajun chicken pasta dinner.
This gluten-free cajun chicken pasta dinner is super easy to make.
Before starting, begin cooking the pasta. By the time the pasta is cooked, everything else will be ready.
Season and crisp up the chicken in a large skillet. Set the chicken aside in a bowl.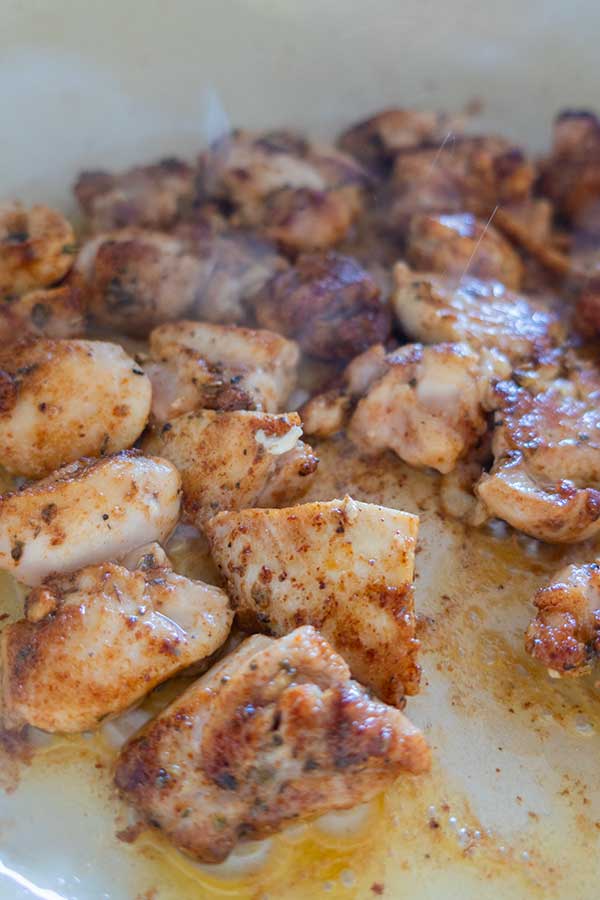 In the same skillet with all the delicious chicken juices, saute the veggies in butter with cajun spices until they start to soften, then add cream and cook until the sauce begins to thicken.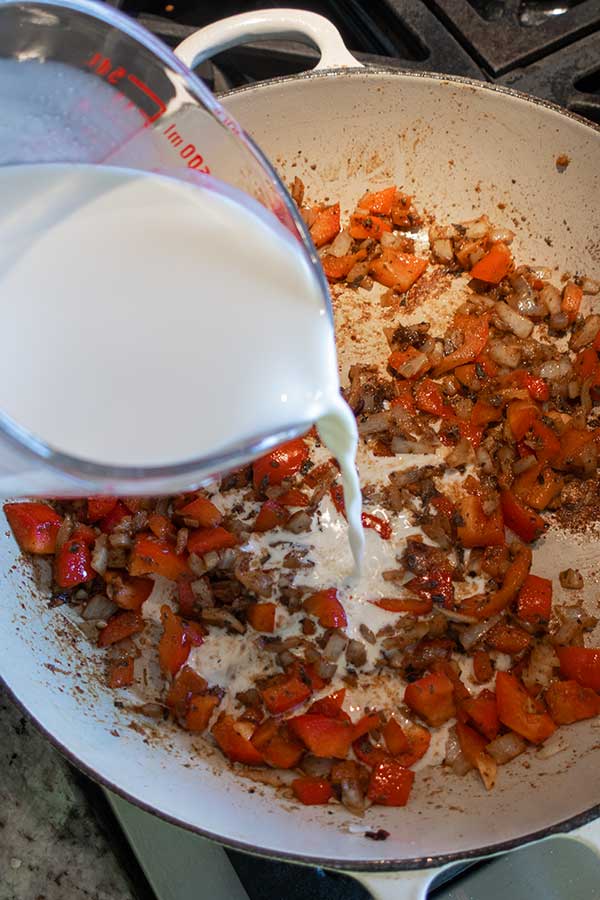 Add the chicken, pasta, parmesan cheese, a drizzle of fresh lemon juice, lemon zest and some pasta water to emulsify the sauce. Stir to combine and enjoy!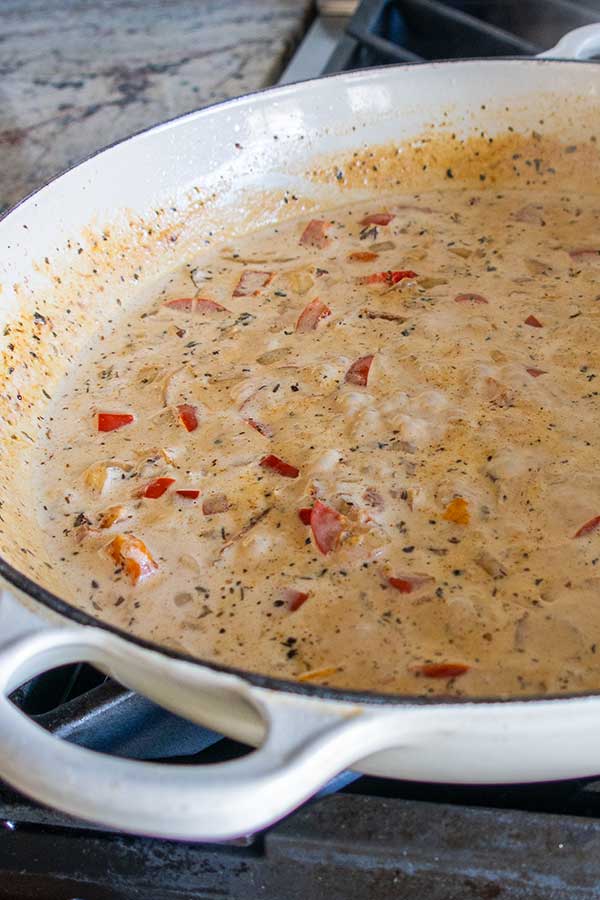 What are the staple meats in Cajun cuisine?
I used chicken in this gluten-free pasta dish mainly for simplicity and to keep the recipe budget-friendly. The chicken can easily be replaced by one of the staple proteins used in cajun recipes. Such as shrimp, crawfish and andouille sausage.
Which vegetables are used in cajun recipes?
The three vegetables called "the holy trinity" in cajun cuisine are green bell pepper, onion and celery.
Are green peppers good for you?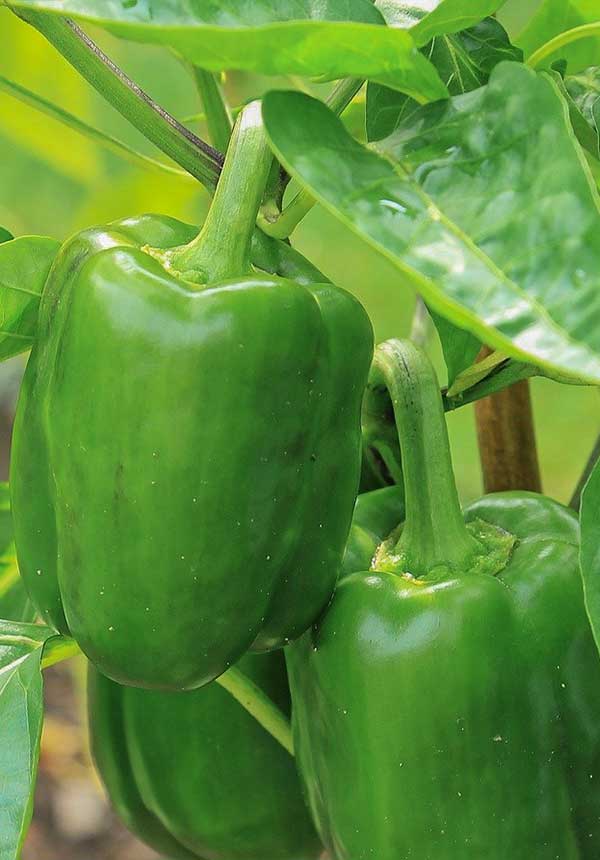 Green peppers are harvested before turning yellow, orange and then red. As a result, the peppers have the least nutrition compared to other bright-coloured bell peppers.
Red peppers are the most nutritious and have almost 11 times more beta-carotene and 1.5 times more vitamin C.
Some people may be allergic to green peppers, especially people sensitive to pollen.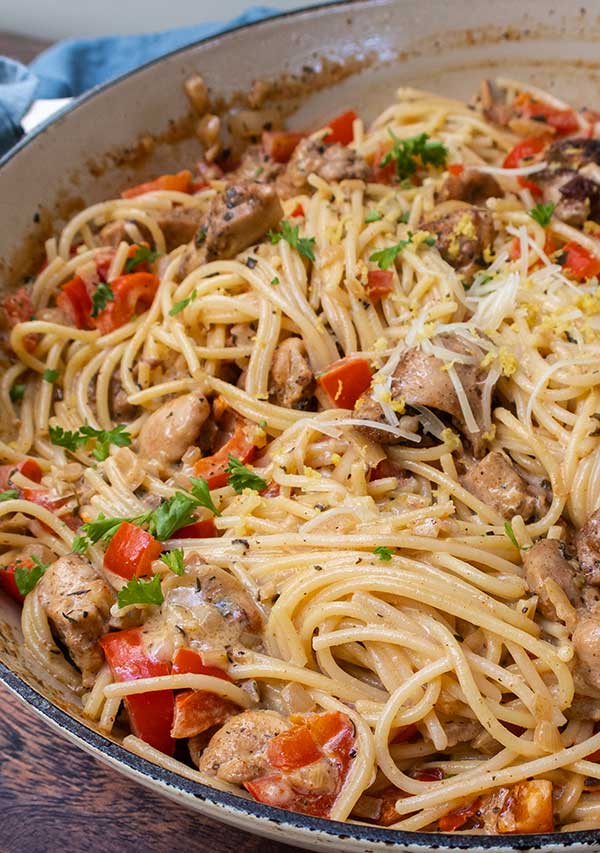 I hope you give this cajun chicken pasta recipe a try. This is one of the easiest and most flavourful 30 Minute gluten-free pasta dinners using less than nine essential pantry ingredients plus spices.
Looking for other 30-minute weeknight gluten-free pasta recipes? Here are some favourites:
30 Minute Cajun Chicken Pasta – Gluten-Free
Published on May 07, 2022
by
Kristina Stosek
Instructions
1.

Cook pasta in salted water until al dente. Cooked but firm to bite. Drain, reserving 1/2 cup of pasta water

2.

Meanwhile, season chicken with 1 tablespoon of cajun spice

3.

In a large skillet, heat 2 tablespoons of butter over medium-high heat. Add chicken and cook until crispy. About 5 - 7 minutes. Transfer the chicken into a bowl and set aside

4.

To the same skillet with all the chicken drippings, add 1 tablespoon of butter, onions, bell peppers, garlic and 2 tablespoons of cajun spice. Saute over low heat until they start to soften, about 3 minutes. Add cream and simmer over medium heat until the sauce begins to thicken. About 3 - 5 minutes. Taste and season with salt as needed

5.

Add cooked chicken, pasta and parmesan and mix to combine. Stir in the hot pasta water and remove from the stove. The sauce will thicken as the pasta absorbs the liquids. Drizzle with fresh lemon juice and lemon zest.