Healthy Gluten-Free Recipes For The New Year
Hello and welcome to 2019! As soon as January rolls around, we think of diets, detox and healthy food. January is an excellent month to kick-start the new year with clean, more nutritious gluten-free recipes.
December was terrific, and although indulgent for most of us, starting the new year with well-balanced healthier recipes is essential to get back to a healthy lifestyle.
I believe that balance is one of the keys to health. Whether it's food, exercise, work or fun, keeping everything balanced will help us stay healthier and happier.
This is why I will be featuring gluten-free recipes this month that are wholesome, colourful, and lighter while still keeping them delicious and satisfying. Before I start with the new healthy recipes, I would like to share a few of my old favourites to give you a head start in the new year.
You will find something for everyone, from breakfast to snacks, soups, family dinners, and desserts. But I am super excited about the list of recipes I will be posting this month, and I hope they will inspire you to keep your meals nutritious and guide you to living a healthier lifestyle!
Healthy Gluten-Free Recipes For The New Year
This gluten-free breakfast recipe takes 5 minutes to prepare and is made the night before. In the morning if you wish, add fresh fruit, nuts or seeds, but it tastes delicious just as is. The beautiful thing about this easy gluten-free breakfast, it is like eating pumpkin pie mixed with gingerbread cookies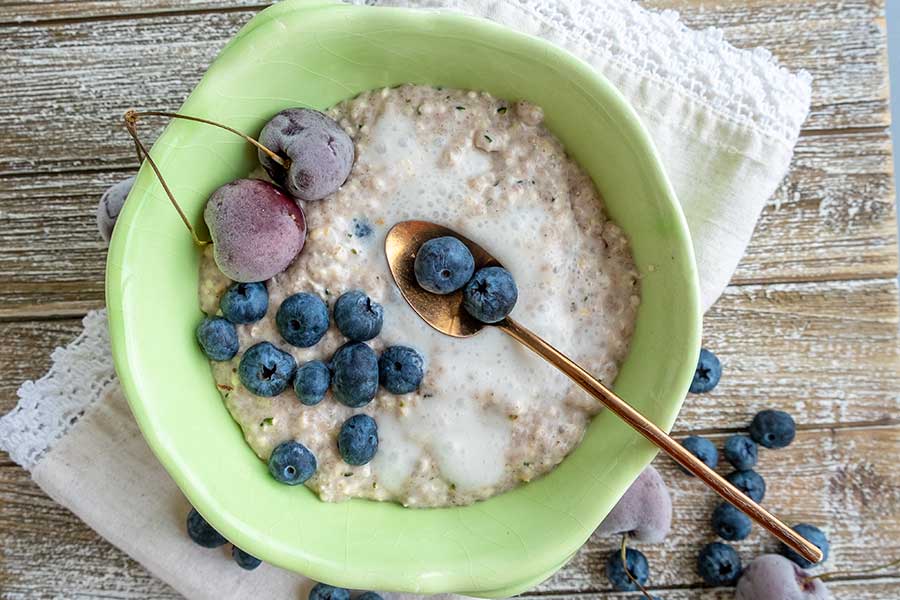 There is no added sweeteners or milk in this pineapple blackberry chia smoothie bowl. The ingredients used in this recipe are rich in powerful antioxidants and packed with essential nutrients. Pineapple is an unusually high source of vitamin C. One cup of fresh pineapple chunks contains more than 100% of the recommended daily intake of vitamin C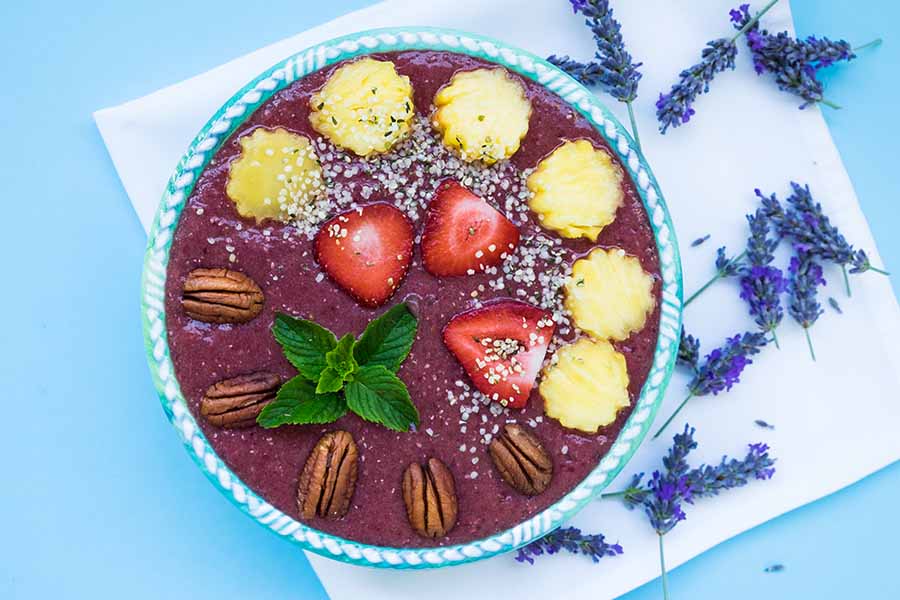 I have added protein powder, maca and flax to this recipe for additional health benefits. This smoothie is light and refreshing and will keep you energized for hours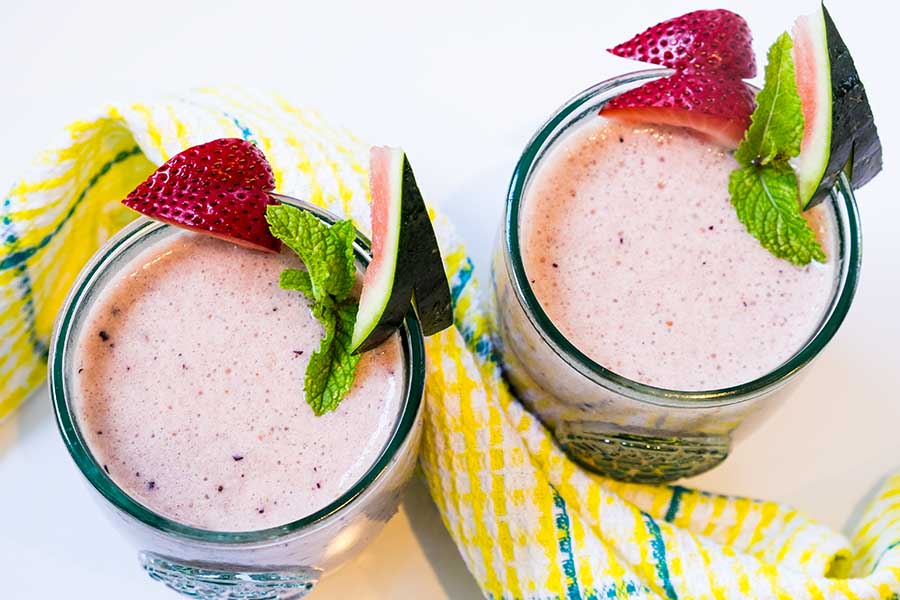 These mouthwatering muffins are high in protein, fiber, and antioxidants and are vegan. Last time I made these amazing muffins for my family they were fighting over the crumbs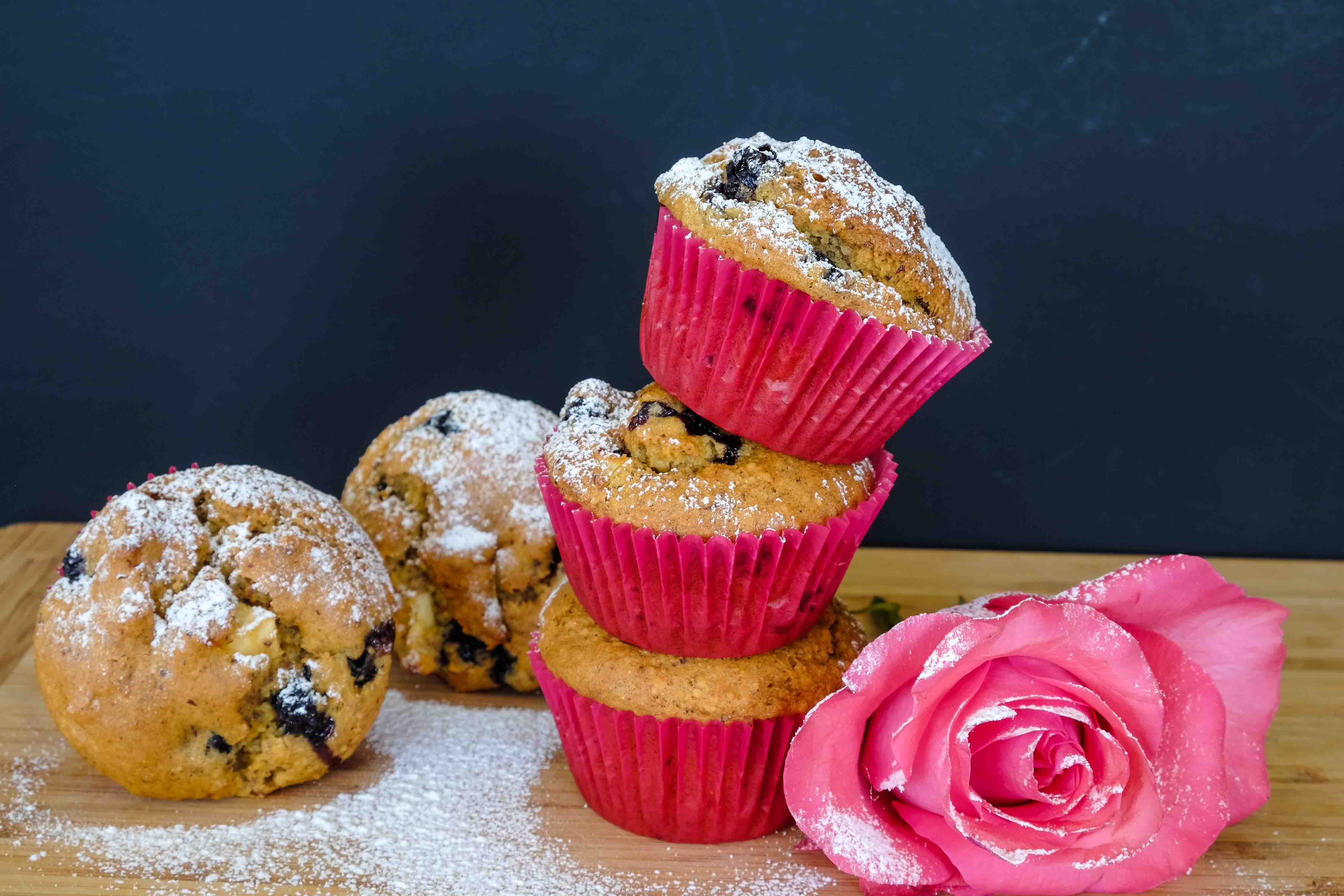 This is a tasty way to incorporate broccoli into your diet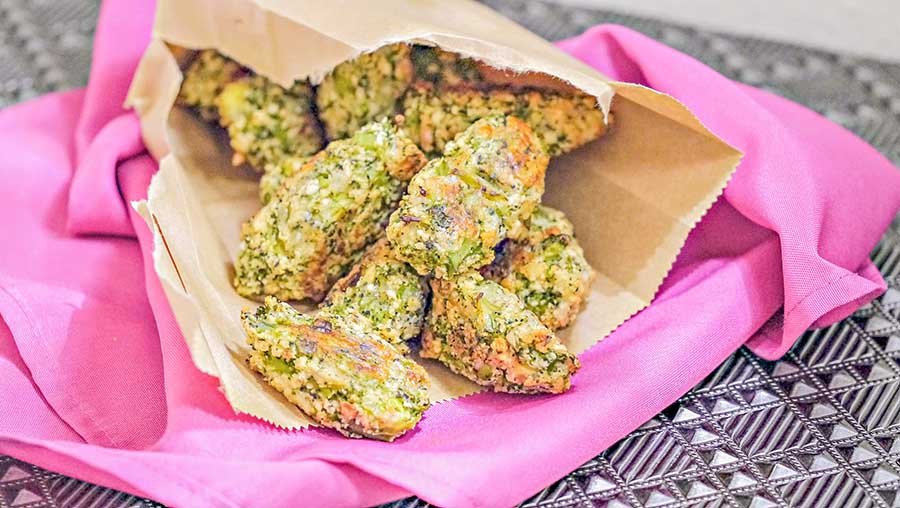 Traditionally chicken soup is a slow simmer soup which gives you the delicious broth that we all love. This chicken soup recipe is all about boosting our immune system to help us stay healthy and energized.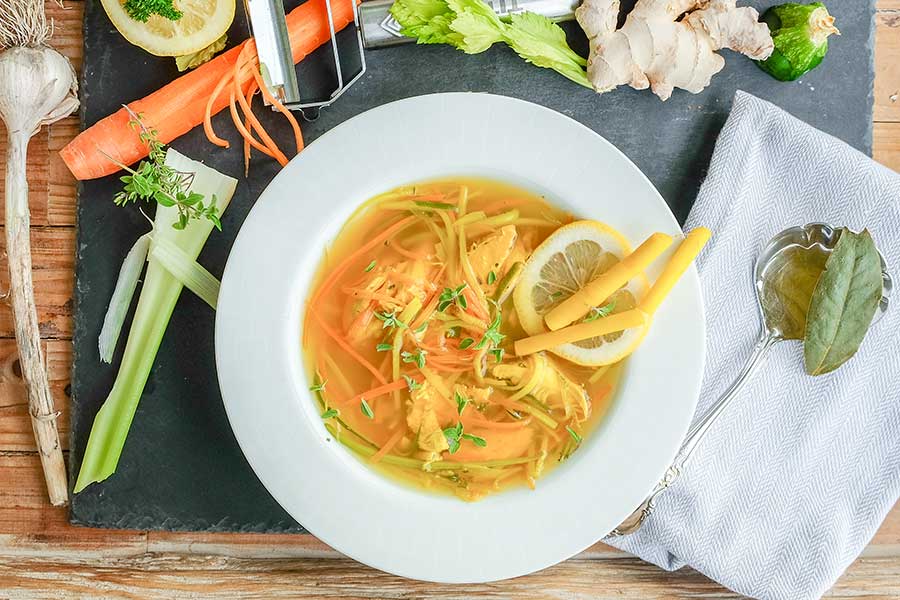 A vegan curry dish that provides deep flavour and nutrition. This recipe is a real reviver – soothing, comforting and gentle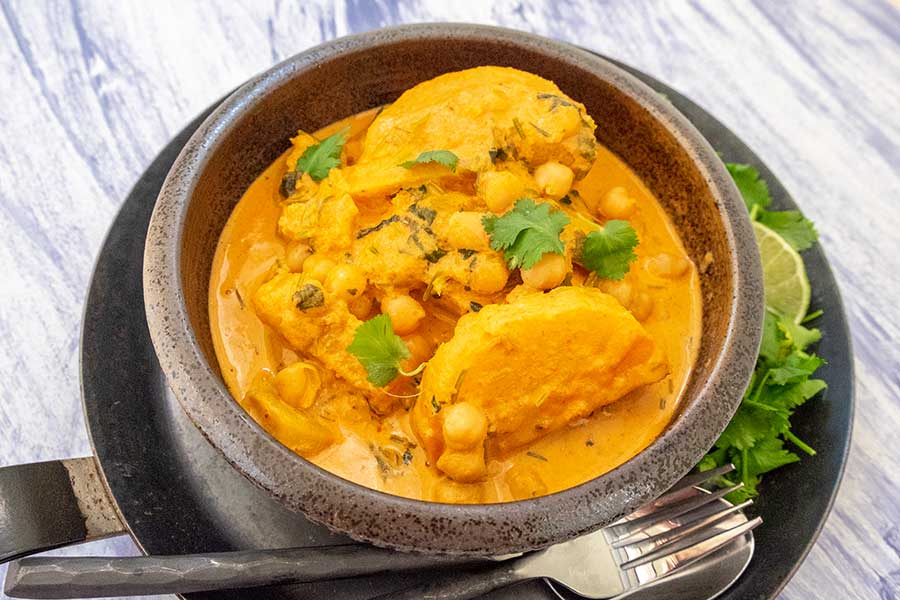 This Vegan Spaghetti Squash Pad Thai is packed with veggies cooked in a delicious sweet and sour sauce. This gluten-free recipe is low cal and low fat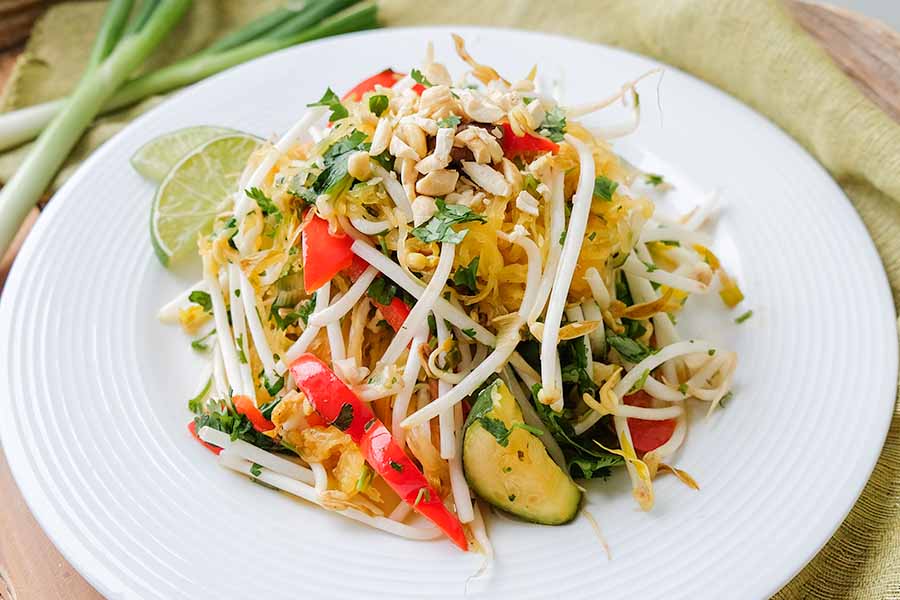 Butternut squash is a vegetable not to be ignored. The tasty squash contains highest levels of vitamin-A and more potassium than a banana.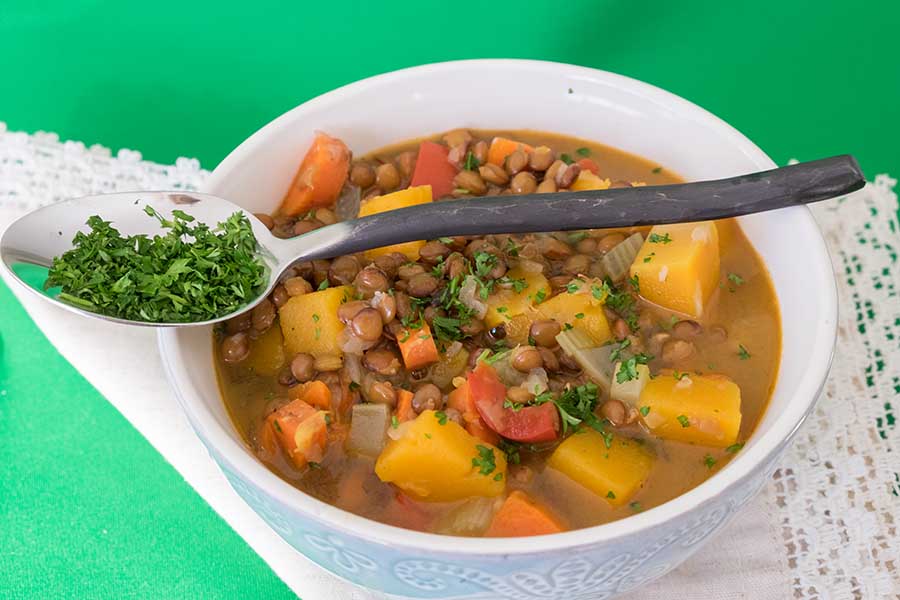 When it comes to a tasty, healthy salad, it is all about the dressing and balance, not too much of one thing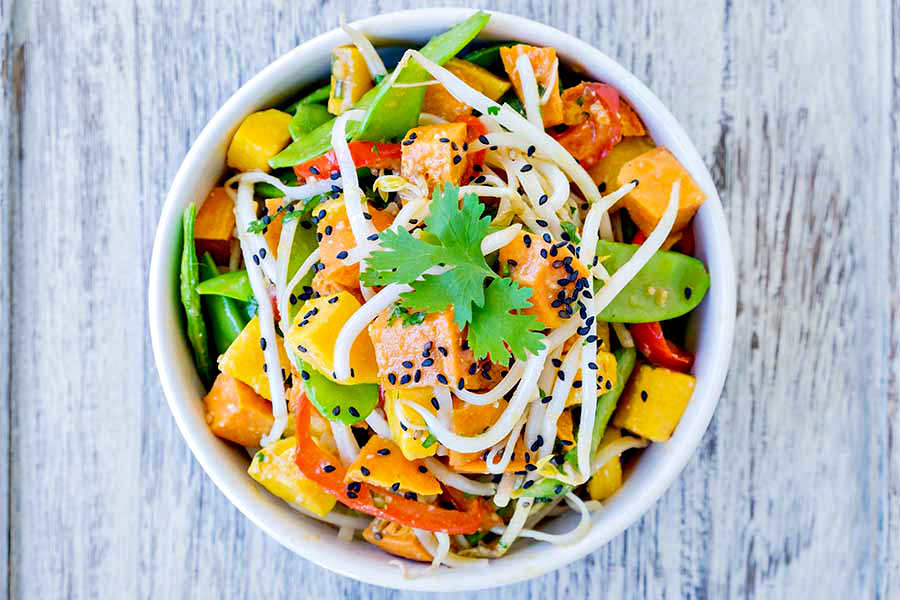 The beautiful thing about this salad is the variety of textures, sweet and savoury flavours and the bold fall colours. In this salad, the warm roasted vegetables, fresh baby spinach and sticky pecans are seasoned with tamari ginger vinaigrette making this beautiful salad magically more delicious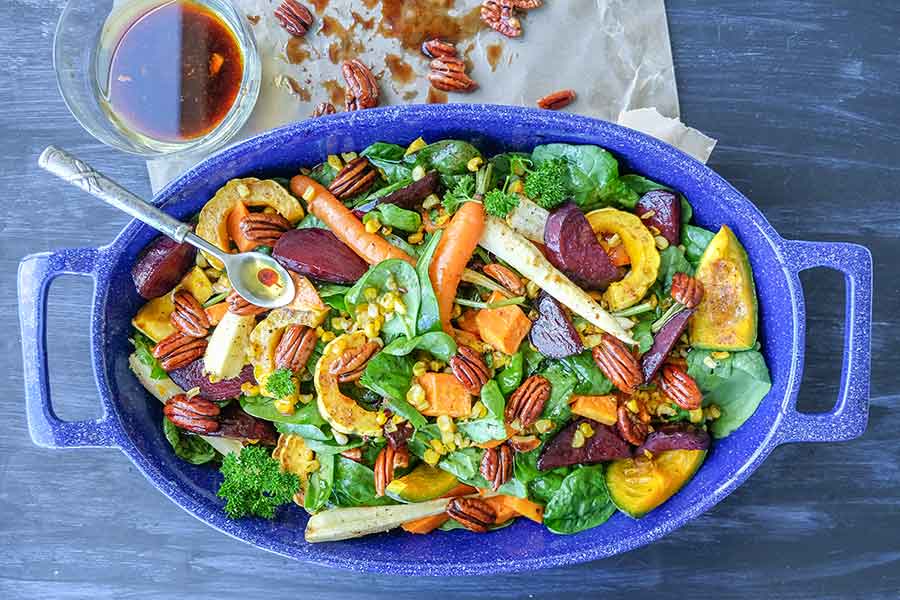 Now here is a burrito that will impress those who love Mexican food. Imagine a burrito without rice and tortilla. In this grain-free beef burrito casserole, the flavours come from deliciously spiced beef, beans, cauliflower rice and cheese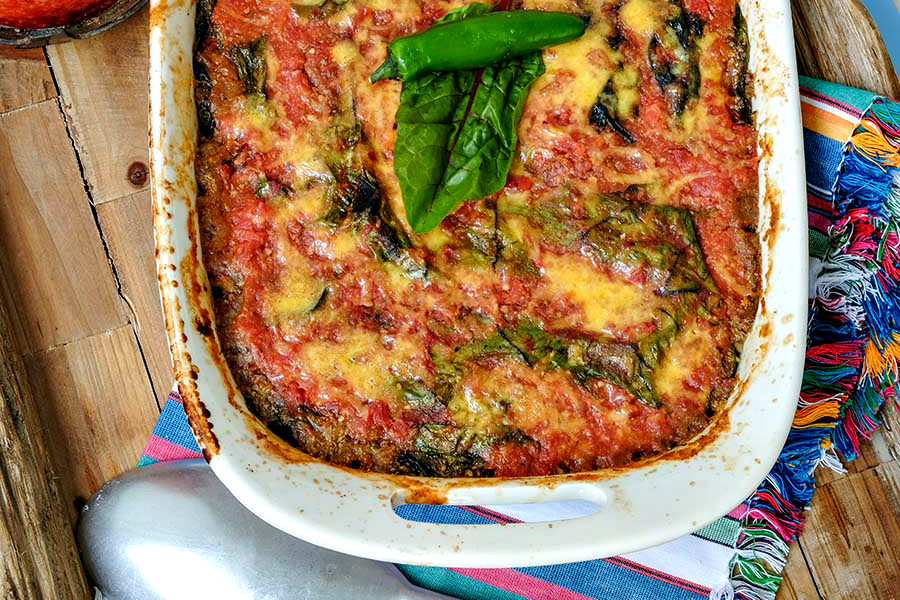 Typically paella is made with rice, chicken, chorizo and or seafood. In this recipe, I substituted cauliflower rice for regular rice and cooked everything in a tasty sauce flavoured with Spanish spices. This delicious paella dish is gluten-free, low carb, paleo and keto friendly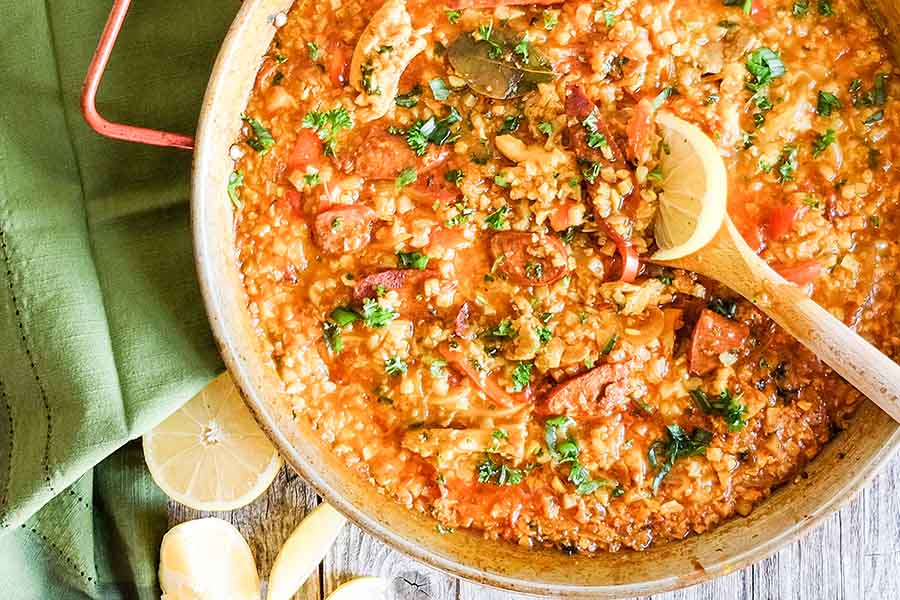 This dessert takes minutes to prepare, don't have to bake it and it tastes heavenly. Now you can have a keto dessert without worrying about the carbs!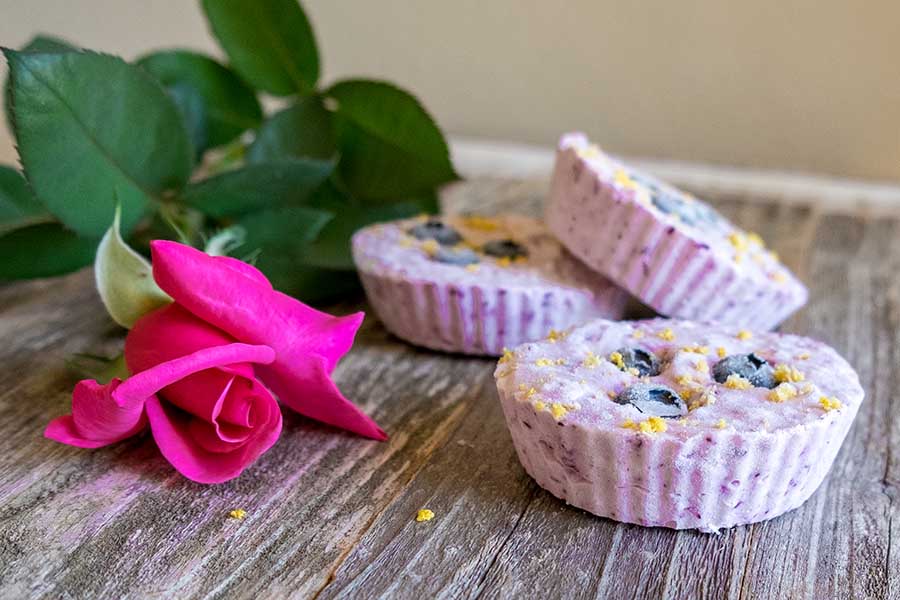 Using only 6 ingredients, this paleo dessert takes minutes to prepare. Next time you are craving something sweet, delicious and healthy, include this berry crisp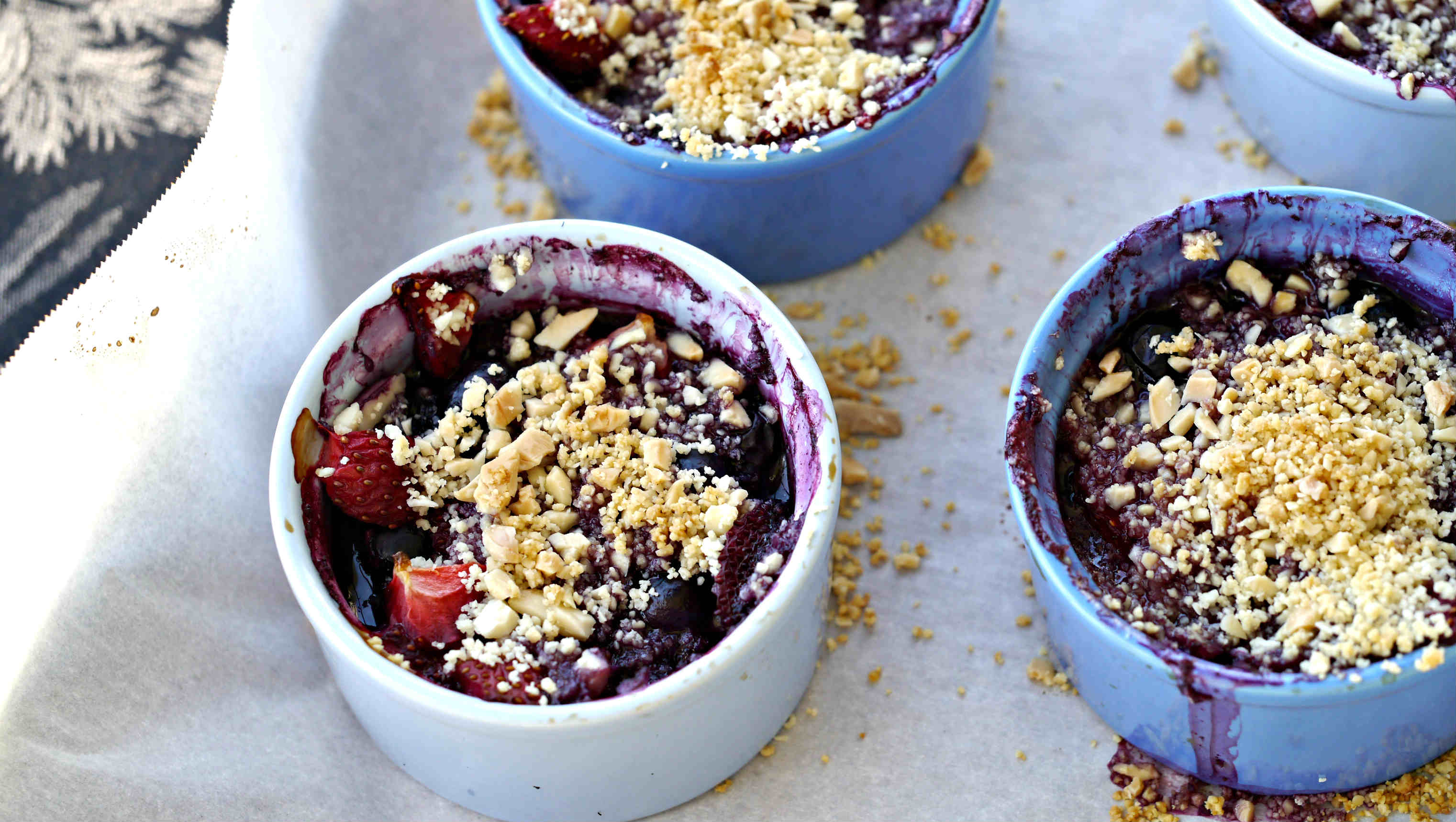 Please visit our selection featuring healthy gluten-free recipes for more ideas
Affiliate Disclosure: Only Gluten-Free Recipes is a participant in the Amazon Services LLC Associates Program, an affiliate advertising program designed to provide a means for sites to earn advertising fees by advertising and linking to amazon.com.