Medley of Sautéed Vegetables
Prep Time
15 Minutes
Difficulty
Easy
Cook Time
5 Minutes
Serves
4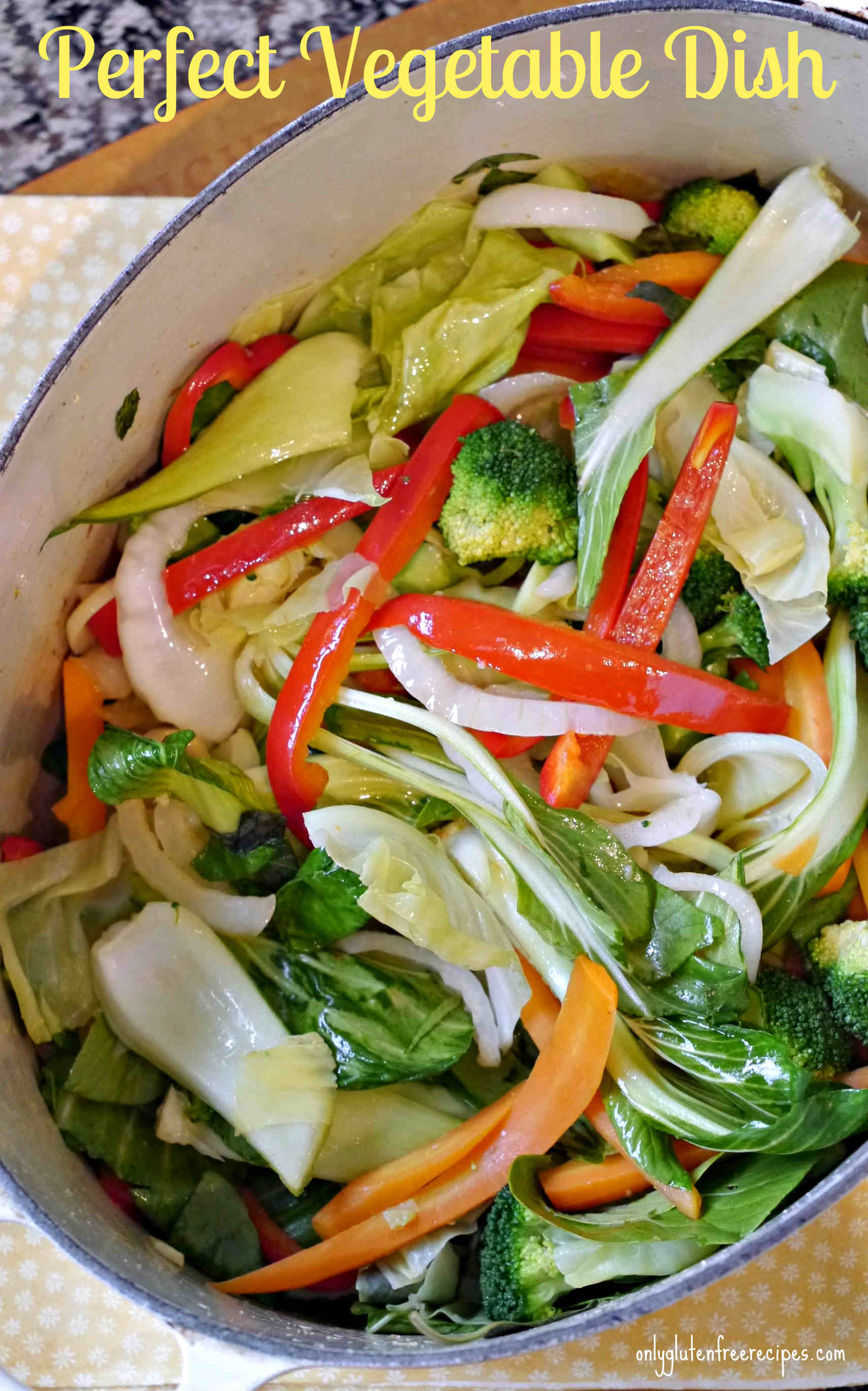 The combination of healthy vegetables brings out all the tantalizing flavours in this scrumptious side dish. The vibrant medley is cooked to perfection, making this an all time vegetarian favourite recipe. Including a variety of vegetables in your daily diet will promote healthy weight
Ingredients
2 medium size carrots, sliced lengthwise to 1/4-inch strips
1 lb. broccoli, cut into small florets
½ medium size cabbage, cut into 1-inch strips
1 tbsp. extra virgin olive or coconut oil
1 large onion, thinly sliced
2 medium size bok choy, quartered
1 red or orange bell pepper, thinly sliced
Sea salt and freshly ground black pepper to taste
NOTE: All ingredients including spices must be gluten-free and preferably organic
Instructions
Bring a large pot of water to boil, and then add carrots, broccoli and cabbage. Bring the water to boil with the vegetables and then drain the water. (No need to stick the vegetables into a bowl of ice water after)
Heat olive oil to medium heat in a large pot that has a lid and stir fry onion, bok choy and pepper for two minutes. Stir in blanched vegetables and season with salt and pepper and cover with a lid. Turn off the heat immediately.
Reheat just before serving
Similar Recipes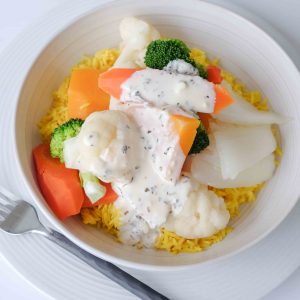 Buddha Bowl with Garlic Lemon Cream Sauce
This naturally gluten free vegetarian dish is a veggie forward recipe with remarkable tasty garlic lemon cream sauce. It is all about the sauce! Just imagine a rainbow of healthy steamed vegetables smothered with the best garlic lemon cream sauce you have ever tasted To optimize your diet include brightly coloured vegetables. These vegetables contain […] Read More
Prep Time
15 Minutes
Difficulty
Easy
Cook Time
10 Minutes
Serves
4
Cauliflower and Chickpeas In Light Curry Sauce
This tasty curry dish takes only minutes to make. The combination of cauliflower and chickpeas with the addition of yams and red peppers creates a delicate flavour which compliments the coconut milk infused with curry. Incorporating vegetables in our diet will promote good health and this is a delicious way to eat them. Enjoy! Read More
Prep Time
20 Minutes
Difficulty
Easy
Cook Time
20 Minutes
Serves
4
Curried Cabbage Recipe
The tender cabbage is flavoured perfectly with a light yogurt curry sauce. Serve as a vegetarian dish over basmati rice or potatoes, or spice up a chicken recipe by adding this tasty curried cabbage as a side Read More
Prep Time
10 Minutes
Difficulty
Easy
Cook Time
25 Minutes
Serves
4
© Copyright 2017 Only Gluten Free Recipes. All Rights Reserved.