4-Ingredient Vegan Mushroom Broth
Published on Jan 03, 2018
by
Kristina Stosek
Prep Time:

10 minutes
Cook Time:

60 minutes
Serves:

8 cups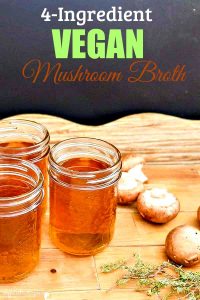 ​This post may contain affiliate links, please see our
privacy policy
for details
Healthy 4 ingredient vegan Mushroom Broth packed with so much flavour. The most common broths are chicken, beef, and vegetable. Broths are a wonderful way to add flavour to recipes, such as soups or stews, rice, casseroles, and gravies.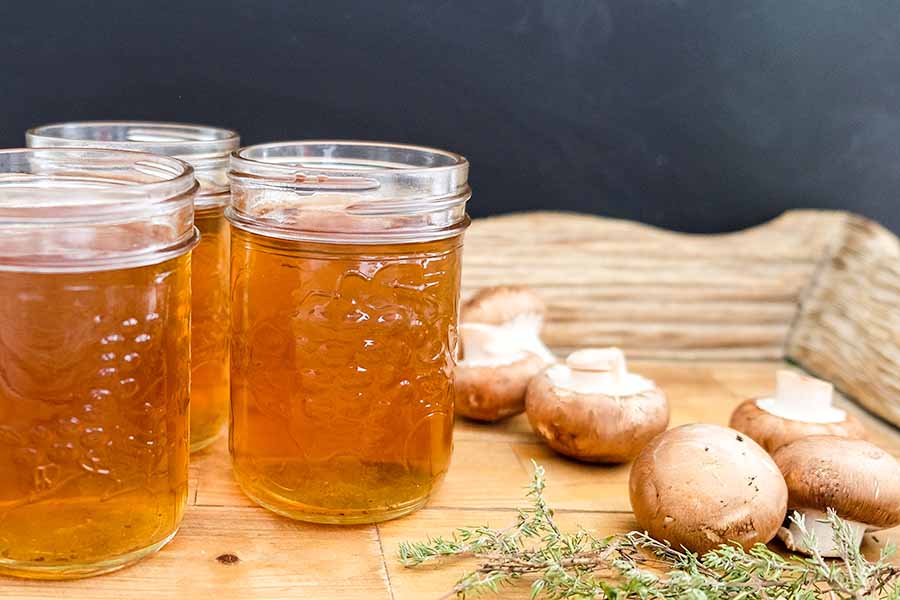 Is mushroom broth nutritious?
One of the most nutritious broths is mushroom. This rich flavoured broth is packed with antioxidants and minerals and is super low in carbs and calories. The mushroom broth will improve gut health and remineralize the body.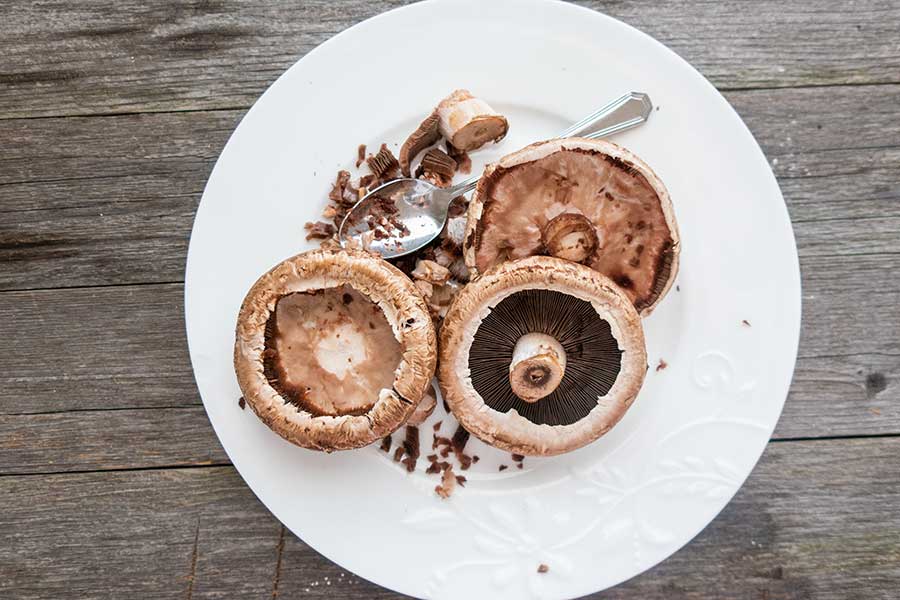 possible health benefits from mushrooms…
Mushrooms are known to be effective in preventing breast and prostate cancer due to the significant presence of Beta-Glucans and Conjugated Linoleic Acid, which both have anti-carcinogenic effects. This flavourful broth will also help to boost your immune system.
The best part about this clear broth is the flavour. It has a deep rich nutty flavour, and adds extra deliciousness to savoury recipes.
4-Ingredient Vegan Mushroom Broth
Published on Jan 03, 2018
by
Kristina Stosek
Instructions
1.

Preheat oven to 400 F and line a large baking sheet with parchment paper (must be parchment)

2.

Scatter mushrooms, leeks and garlic on the prepared baking sheet

3.

Roast for 20 minutes. Using a spatula loosen the mushrooms and leeks off the parchment paper and set aside

4.

Bring 8 cups of water to boil. Add thyme and mushroom mixture, reduce heat to low and cover. Simmer for 40 minutes. Strain broth

5.

Note: I do not add salt or pepper until I use the mushroom broth in a recipe, but you can season the broth to taste if you wish. The broth freezes well up to 6 months