Low Carb Cheesy Potato Pie
Published on Jan 20, 2017
by
Kristina Stosek
Prep Time:

15 minutes
Cook Time:

85 minutes
Serves:

6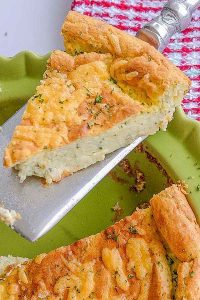 ​This post may contain affiliate links, please see our
privacy policy
for details
This Low Carb Cheesy Potato Pie is creamy, cheesy with a bite of garlic flavour. Are you looking for life-changing potatoes? You will love this easy Cheesy Potato Pie recipe. The recipe is super easy to whip up, and each serving has only about 23 net carbs.
grain-free low carb potato pie
This savoury, cheesy dish is gluten-free, grain-free, vegetarian, and deliciously flavoured with two types of cheese.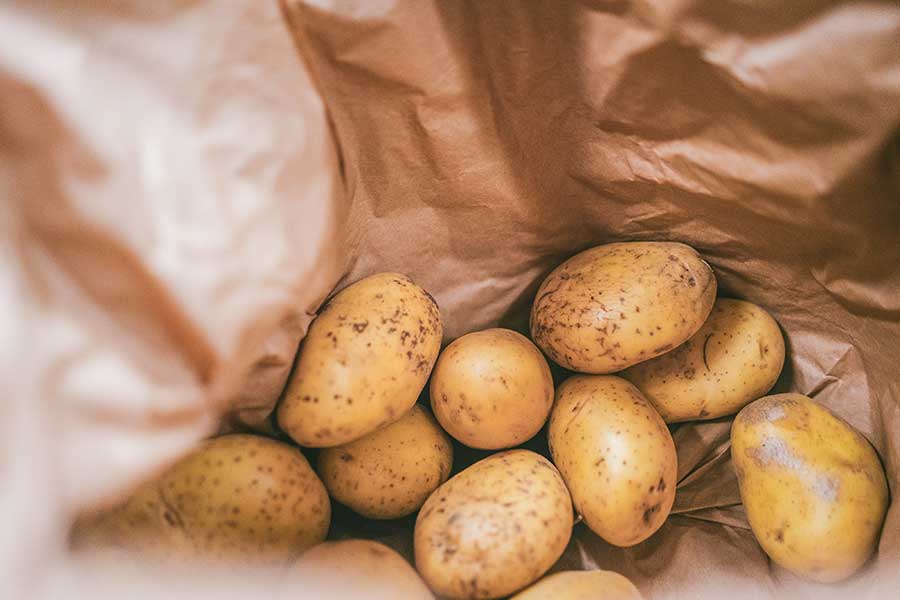 low carb potato pie – the details
To make the Cheesy Potato Pie is so easy that even a novice cook can master! First, you cook the potatoes in salted water. Once the potatoes are tender, add them to a food processor with all the ingredients, reserving some cheese for the topping.
The pie is slowly baked, then topped with remaining cheese and baked until the cheesy topping is bubbling. If you don't have a food processor, no worries, you can use a mixer.
the best cheese for potato pie
This Low Carb Cheesy Potato Pie is light and fluffy and lightly flavoured with garlic. The cheeses I used are ricotta keeping this savoury dish light and Gruyere for extra flavour.
You can also use sharp cheddar. Both add the flavour needed to make this low-carb dish extra delicious! Whether you are entertaining or having a family dinner, this pie is always a pleaser.
What I love about this Cheesy Potato Pie recipe is, you can prepare it a day in advance and bake it the next day. This Cheesy Potato Pie makes a beautiful addition to your holiday table or when entertaining a large crowd.
I often bring this savoury potato dish to a pot luck dinner.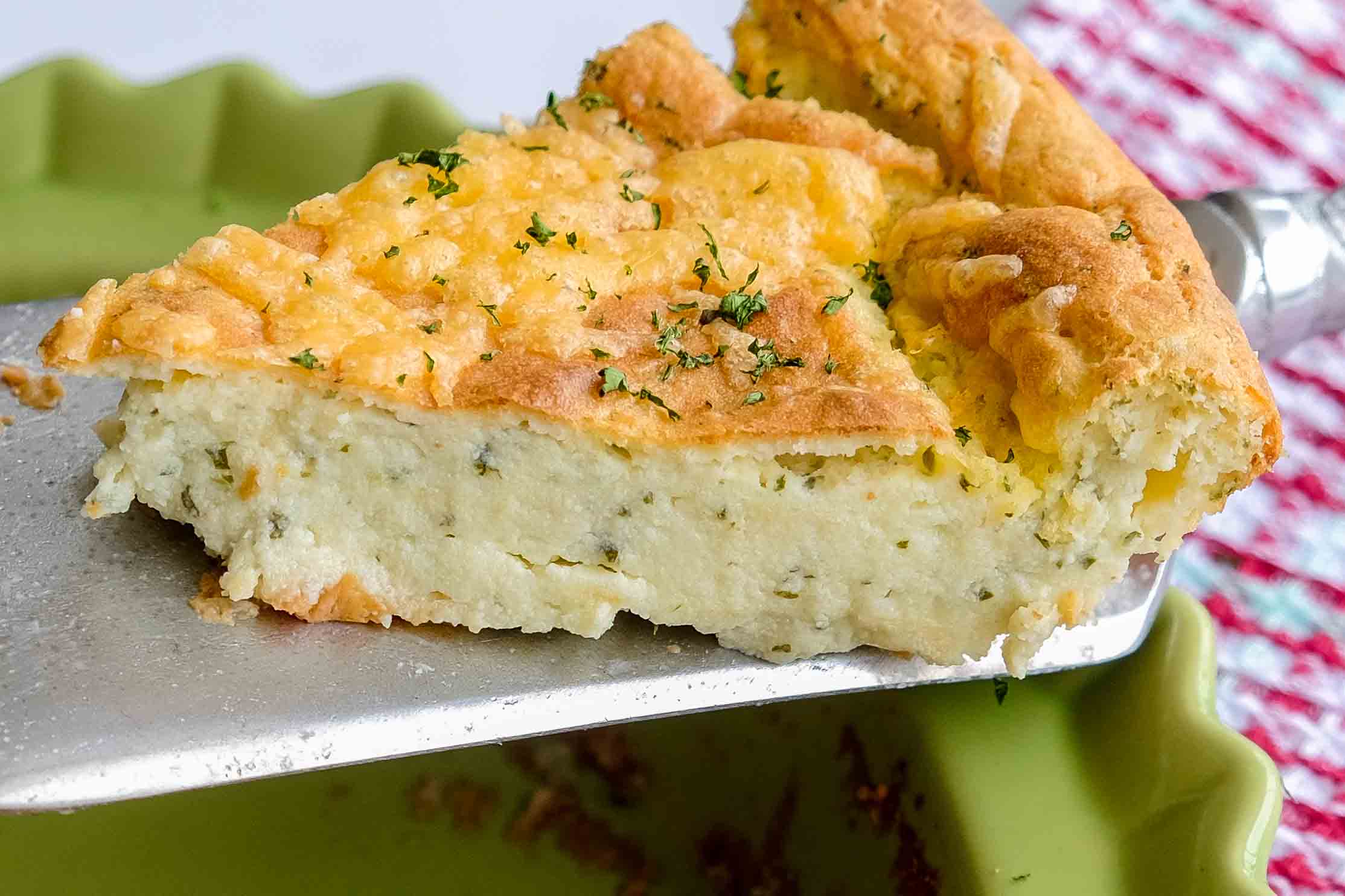 low carb potato side dish is a must for every occasion
Potatoes are considered comfort food, but potatoes are usually off limits when following a low carb diet. Starchy vegetables such as potatoes offer ample nutrition and should be included in a well-balanced diet.
Enjoying potatoes without worrying about the extra carbs is always a treat.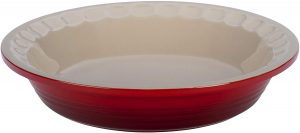 Le Creuset Stoneware Pie Dish, 9" buy here →
To keep this a vegetarian meal, serve the Cheesy Potato Pie as a main with Yellow (Wax) Beans With Garlic and Tomatoes or Mediterranean salad. However, this potato pie goes exceptionally well with Gluten-Free Southern Fried Chicken or Dates Apples and Sage Pork Chops
Let's Connect!
Be sure to FOLLOW US on FACEBOOK and PINTEREST.
Many thanks!
Kristina xx
Low Carb Cheesy Potato Pie
Published on Jan 20, 2017
by
Kristina Stosek
Instructions
1.

Preheat oven to 350 F. Generously oil a 2-quart casserole dish with cooking oil or non-stick cooking spray

2.

Boil potatoes in salted water until tender. About 10 minutes, then drain

3.

In a food processor add cooked potatoes, ricotta cheese, arrowroot starch and eggs. Process until creamy. Add milk, sea salt, ¾ cup Gruyere/cheddar cheese, garlic and parsley. Process just until all the ingredients are mixed

4.

Transfer mixture into prepared casserole dish and bake for 1 hour. Top with remaining cheese and continue baking for 15 more minutes, until the cheese is bubbling

5.

Rest for 15 minutes before serving

6.

Note: if you do not have a food processor, mash the potatoes first, then using an electric mixer follow the recipe
Leave a Comment
this potato pie has become our favourite of all potato dishes!
Very tasty alternative to mashed potatoes.