Gluten Free Foods
A gluten-free diet is easy when you know the basic rules that you need to follow. Have a look at the guidelines below and you will be on your way to a healthy gluten-free life. It is easier than you would expect.
The following gluten free foods can be consumed without restriction on a Gluten Free Diet:
Healthy fat: extra virgin olive oil, sesame oil, coconut oil, avocados, coconuts, olives, nuts or seeds are great sources of healthy fats.
Protein: whole eggs; wild fish, shellfish and molluscs, meat, poultry, pork… If possible, try to purchase organic, local and grass-fed meat.
Vegetables: increase the intake of any kind of vegetables (celery, artichoke, shallots, mushrooms..), eat your veggies, they are beneficial for your health but you should especially focus on leafy greens such as spinach, kale, broccoli or lettuce.
Low-sugar fruit: avocado, bell peppers, cucumber, tomato or zucchini are good examples of low-sugar fruits that can be adopted on a gluten-free diet.
Herbs, seasonings, and condiments: there are virtually no restrictions on many of these products but you should always read the labels and make sure that these products are free of wheat, barley, rye and soy and are processed in factories that do not handle these ingredients.
Some companies use additives that may contain gluten, so be sure to check. To be safe, it is best to buy products that are labelled gluten free
The following gluten free foods can be used in moderation:
Non-gluten grains: amaranth, buckwheat, rice, millet, quinoa…
Legumes: beans (kidney beans, adzuki beans, cannelloni beans, pinto beans), chickpeas, peas, lentils…
Whole sweet fruit: these kind of fruits tend to have a big concentration of sugar and should be eaten in moderation. Some example are pineapple, melons, mangos, apricots…
Cow milk and cream
Cottage cheese, yogurt, and kefir
Sweeteners: natural stevia and dark chocolate (Preferably with more than 70% cacao)
Cheap gluten free recipes
Did you always think that a healthy gluten-free diet would be expensive? That is far from reality! It is true that some already packed gluten-free products are more expensive than the regular ones but a healthy gluten-free diet is full with whole products such as rice, beans or vegetables which are very affordable.
It is also important to bear in mind the budget savings that we can experience if we reduce our meat intake. Quality organic and local meat is usually expensive. If you are trying to spare some dollars, you could think about replacing the usual animal protein by plant based protein such as beans or chickpeas.
We are not suggesting to cut off all your meat consumption, but if you are on a tight budget, reducing the meat consumption to once or twice a week can have a positive impact on your wallet.
Are you lacking of ideas on budget-friendly gluten free recipes? Why don't you try this Sheet Pan Spaghetti and Meatballs or this Gluten Free 30 Minute Cajun Chicken Pasta recipes!
Healthy gluten free foods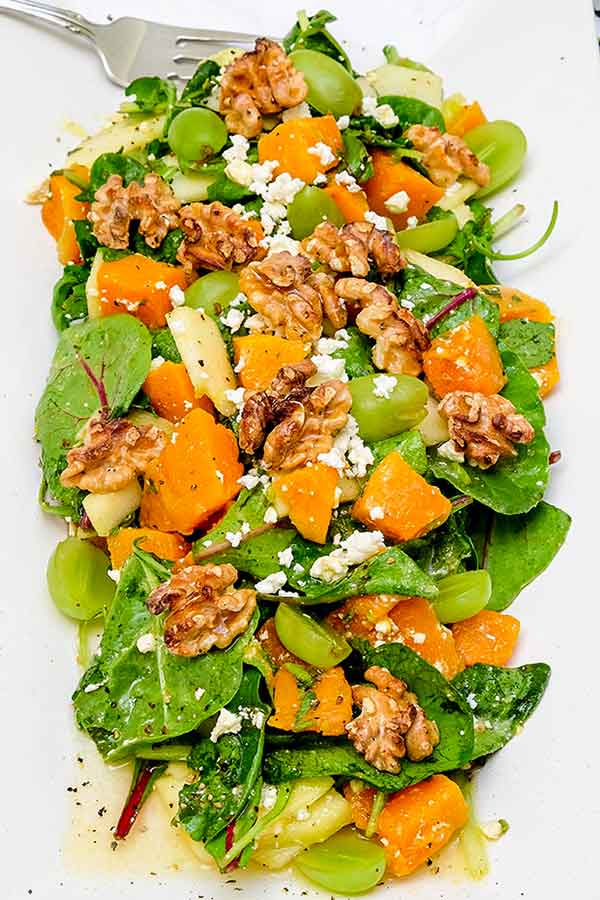 A healthy diet can easily be derived from a gluten-free lifestyle if we follow the above listed recommendations. The gluten free foods-list that has you just read should always be in your mind when preparing healthy gluten-free recipes.
Now that we know which products we need to include in our diet, it is time to find recipes. Some of our healthy and quick gluten free recipes ideas are:
Summer Chicken Stew: Get all your proteins and vegetables from this healthy stew! Ready in just 15 minutes!
Caribbean Fish Curry Recipe: This tasty curry dish, is made with white fish, tomatoes, bell peppers, carrots, cabbage, potatoes, onions simmered in a light coconut curry sauce. It is very simple and healthy!
Cauliflower and Meatballs Ragout: Are you craving comfort food but you still want to eat healthy? Then you need to try this ragout!
If you need more gluten-free recipes inspiration, please visit our main recipe catalogue, you will surely find the perfect recipe for your occasion.
Gluten Free Tiramisu Recipe
Gluten free Tiramisu Dessert features a blend of coffee, coffee liqueur, mascarpone cream, and cocoa, all wrapped in lightly sweetened... Read More
Prep Time
30 Minutes
Difficulty
Moderate
Serves
10
African Beef Stew Recipe
From the savory depths of tender beef to the aromatic spices, this slow-cooked African Beef Stew is just the... Read More
Prep Time
15 Minutes
Difficulty
Easy
Cook Time
140 Minutes
Serves
4 - 6
Gluten Free Rustic Bacon And Cheese Scones
These Gluten-Free Rustic Bacon And Cheese Scones are hearty and filling, with a nice balance of salty and bacon... Read More
Prep Time
15 Minutes
Difficulty
Easy
Cook Time
15 Minutes
Serves
12