Stuffed Savoy Cabbage in Light Curry Sauce
Prep Time
20 Minutes
Difficulty
Easy
Cook Time
90 Minutes
The Savoy cabbage stuffed with meat and vegetables, simmer together in a light curry cream sauce creating a rich, unforgettable flavour. Though this recipe is similar to cabbage rolls, the Savoy cabbage and curry make this version distinct and unique. This is our signature Paleo and cooking light recipe. Enjoy!
Serves 4
Ingredients
1 medium savoy cabbage
FOR THE STUFFING
2 carrots cut into large pieces
1 medium size zucchini, cut into large pieces
½ bunch fresh parsley, roughly chopped
2 garlic cloves, minced
1 Tbsp. dried basil
1 Tbsp. paprika
1 tsp. Himalayan pink salt
½ tsp. black pepper
1 large egg
1 lb. lean ground pork or chicken, divided
FOR THE SAUCE
2 tomatoes, quartered
½ bunch fresh cilantro, roughly chopped
1 cup gluten free chicken stock or water
1 can (13.5 oz.) coconut milk
2 Tbsp. fresh lime juice
1 Tbsp. curry powder
1 Tbsps. tapioca starch
½ tsp. Himalayan pink salt
Instructions
Core and steam the cabbage until soft and easy to separate. About 5 minutes
Place carrots in food processor and pulse until the carrots are shredded. Add parsley, zucchini, garlic, basil, paprika, salt, black pepper, egg and ¼ of the ground meat and pulse until everything is well combined
Transfer the meat mixture to a bowl and add balance of ground meat and mix well Separate cabbage leaves and remove the hard spine. Spoon the stuffing about ¼ cup on each leaf, tuck the ends in and roll. Lay flap side down in a baking dish leaving a little space in between each roll
FOR THE SAUCE
Place all the sauce ingredients in food processor and process until smooth
Pour the sauce over top of the stuffed cabbage and cover tightly with foil
Bake at 375 F for 90 minutes
Serve rolls with sauce spooned over top
Similar Recipes
Gluten Free Cheesy Chicken Stuffed Peppers
There are many versions of stuffed pepper recipes, and this one is a nice alternative to the traditional one. Cheese and spices are what makes this chicken stuffing outstanding Read More
Prep Time
15 Minutes
Difficulty
Easy
Cook Time
40 Minutes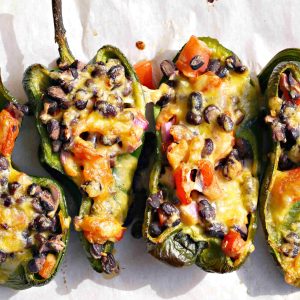 Stuffed Roasted Poblano Pepper
Mexican food at it's best! Great ingredients treated simply in a vibrant harmony of tastes. When your appetite calls for Mexican food, nothing beats this quick snack. Thinking of lunch, add some rice or a light green salad. This is a naturally gluten free vegetarian recipe. Disfruta! Read More
Prep Time
15 Minutes
Difficulty
Easy
Cook Time
20 Minutes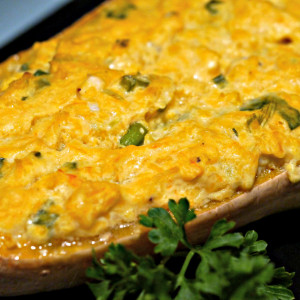 Double Stuffed Butternut Squash
This simply roasted butternut squash is stuffed with creamy, tasty filling, making it a perfect addition to any main. The squash is a nice change to mashed potatoes. Add a small salad and you have a tasty vegetarian meal Read More
Prep Time
15 Minutes
Difficulty
Easy
Cook Time
60 Minutes
Serves
4
© Copyright 2017 Only Gluten Free Recipes. All Rights Reserved.